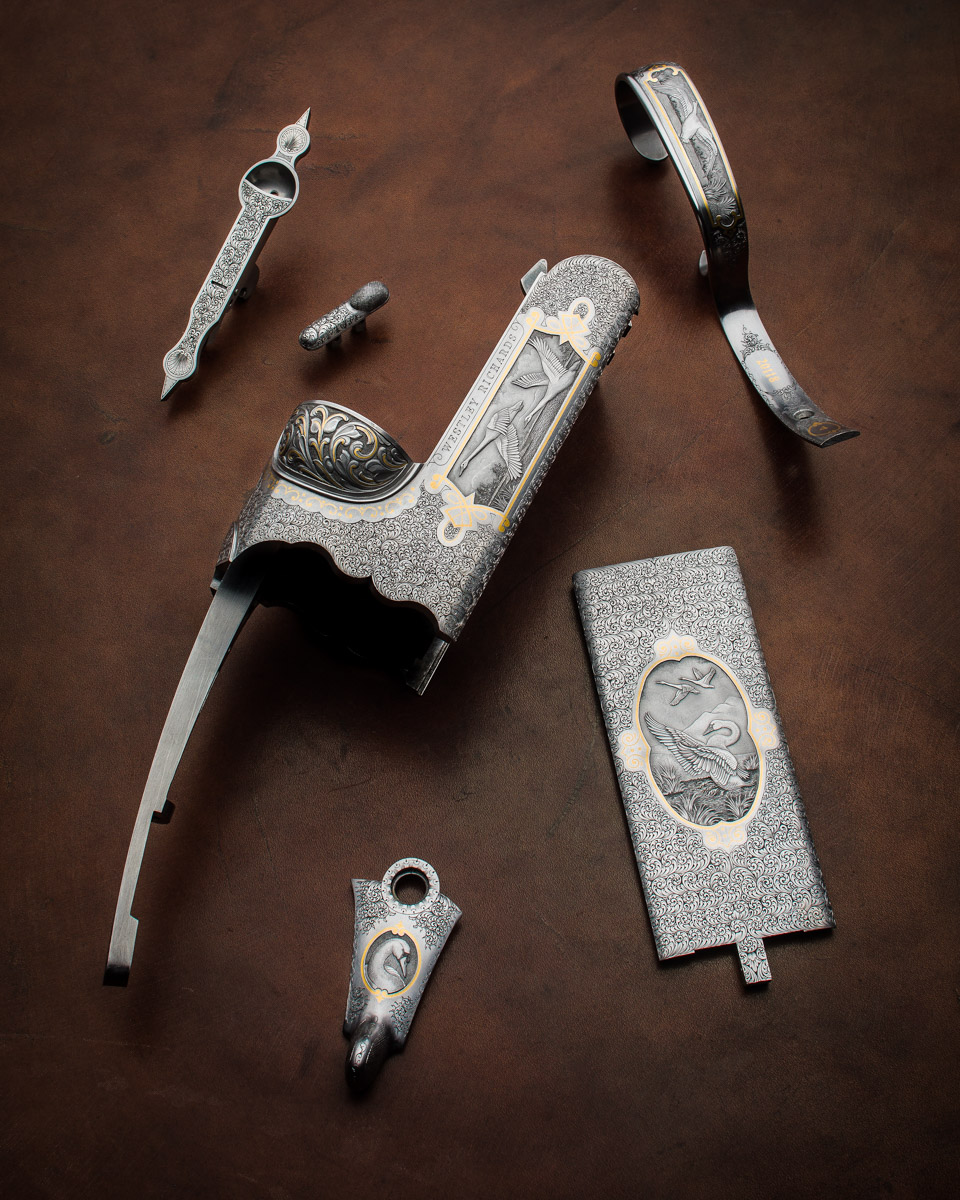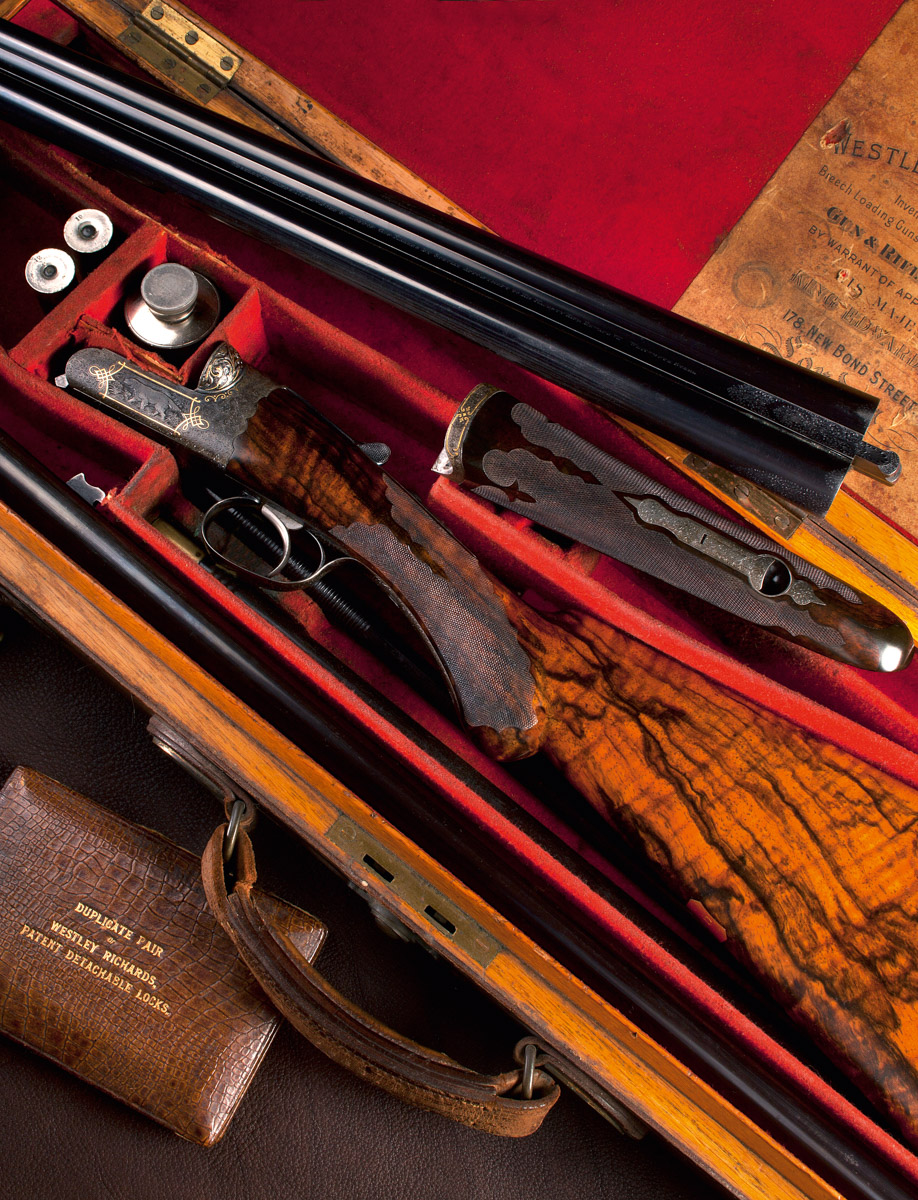 A rare 1927, 12 gauge Model de Luxe shotgun from which the design of the bicentennial set of seven guns was created.
Missing from this set was a 4 bore double barrel droplock as at the time we had no designs or had ever in fact built such a gun.  To commission such a new design did in our mind require more than just the one order as the amount of research and development would be quite considerable.
As things often turn out shortly after the completion of the set of 7 another client approached us with his desire to have a pair of super deluxe quality droplock double barrel 4 bores built.  With this in mind we approached the owner of the set of 7 who readily took us up on the offer and challenge - finally the missing piece of the puzzle was underway!
About this time last year we finally completed the first pair of 4 bores which really were a credit to the skills of the gunmakers here at the factory.  The scaling up or down of any action design is always tricky, but the guys here did a great job with the 4 bore as it really is so much bigger than even an 8 bore.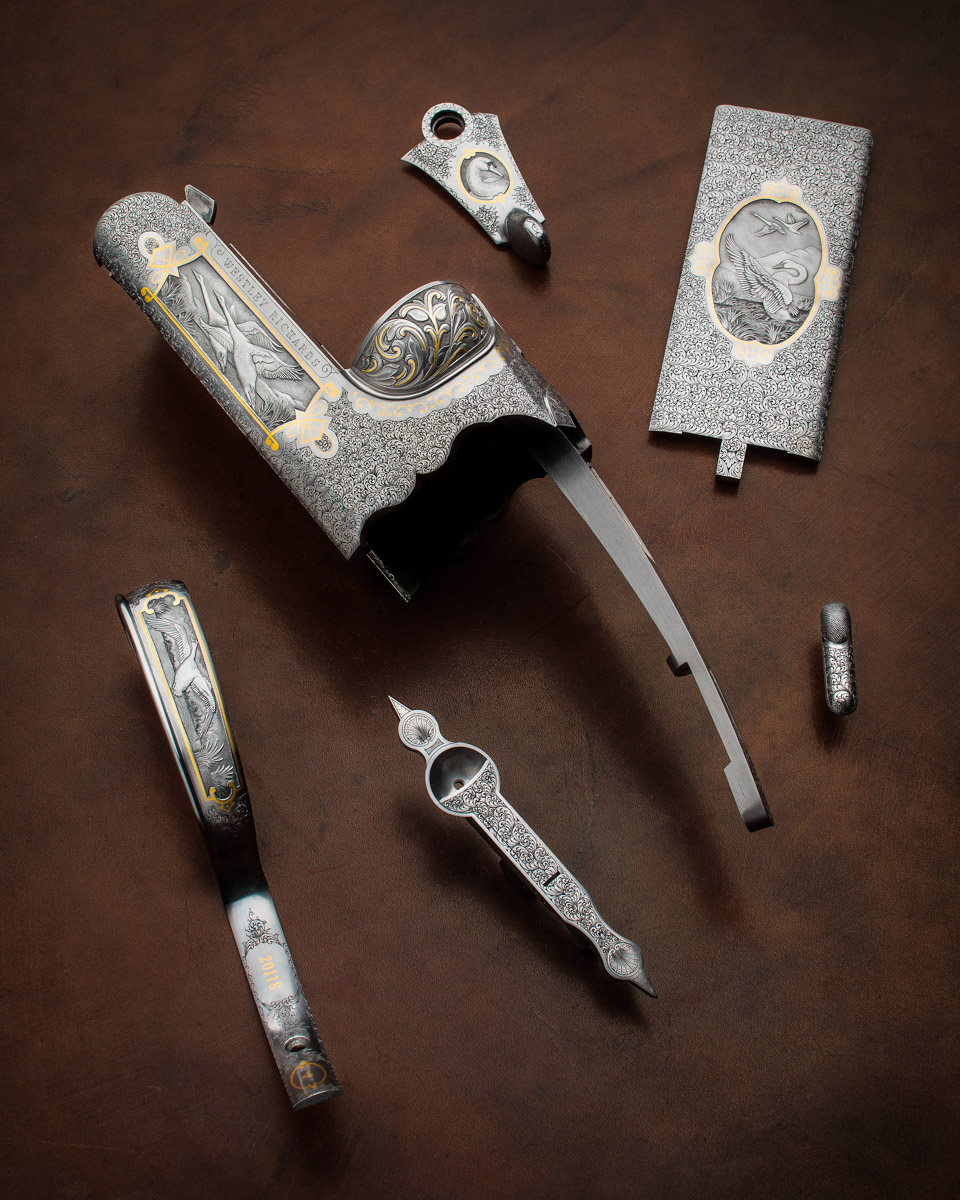 Whilst we do appreciate the 4 bore 'Bicentennial' is a little late, it really will be a fitting climax to an already magnificent set of guns.  Being the largest of the set it is appropriately engraved with carved Swans a fitting subject for such a monster of a gun.