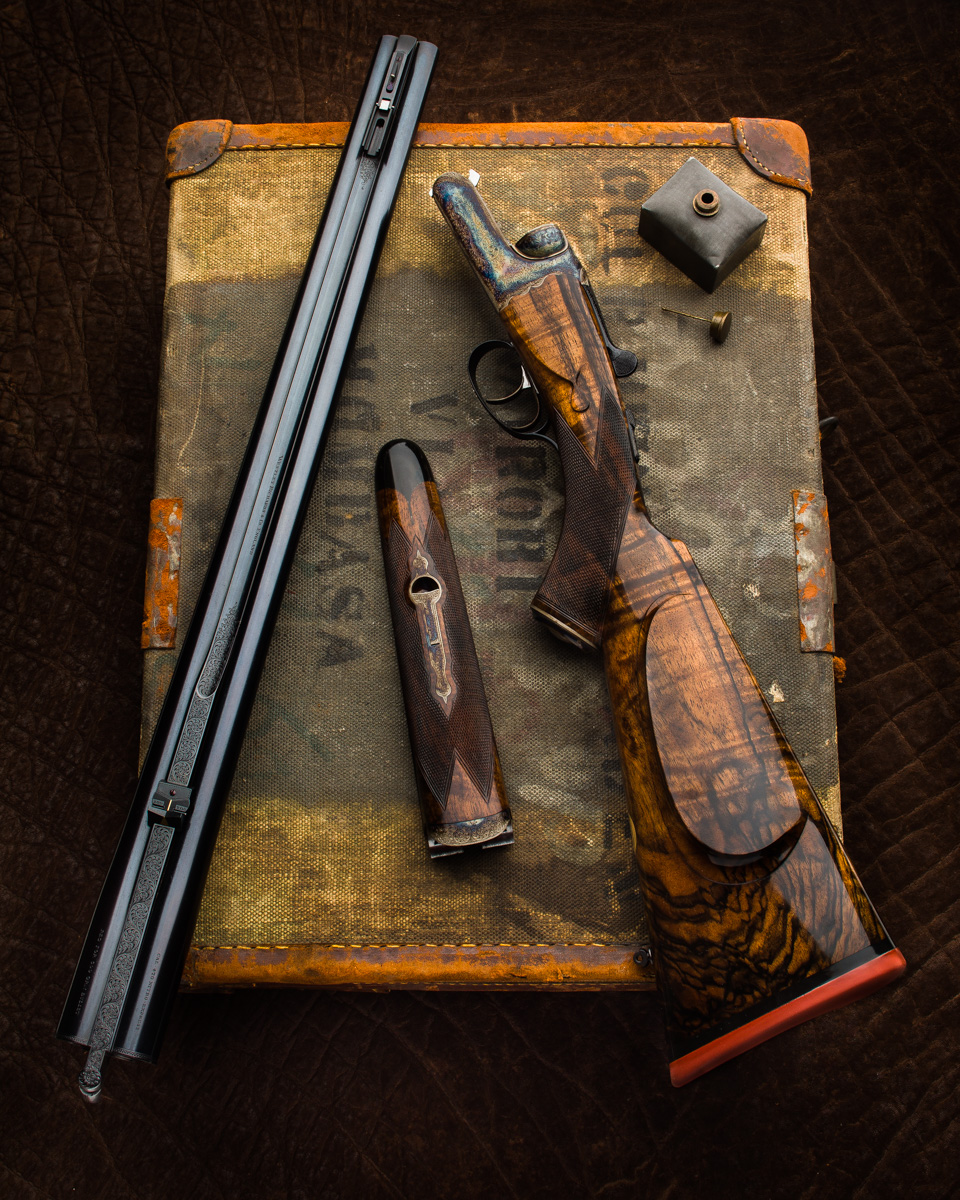 One of the nicest features and one that you have probably been seeing more of recently on our droplock double rifles, is the 'scroll back' edge to the action. Found more commonly on all our best grade shotguns, in recent years it has proved very popular on the double rifles. The first models we made with this feature were the set of Bicentennial rifles in 2012.
Pre war examples do exist but are very few and far between. The scroll back does seem to add an element of finesse to the droplock double rifle action and enables giving a more rounded appearance to the file up for those who like that. We are sure that it will continue to be very popular.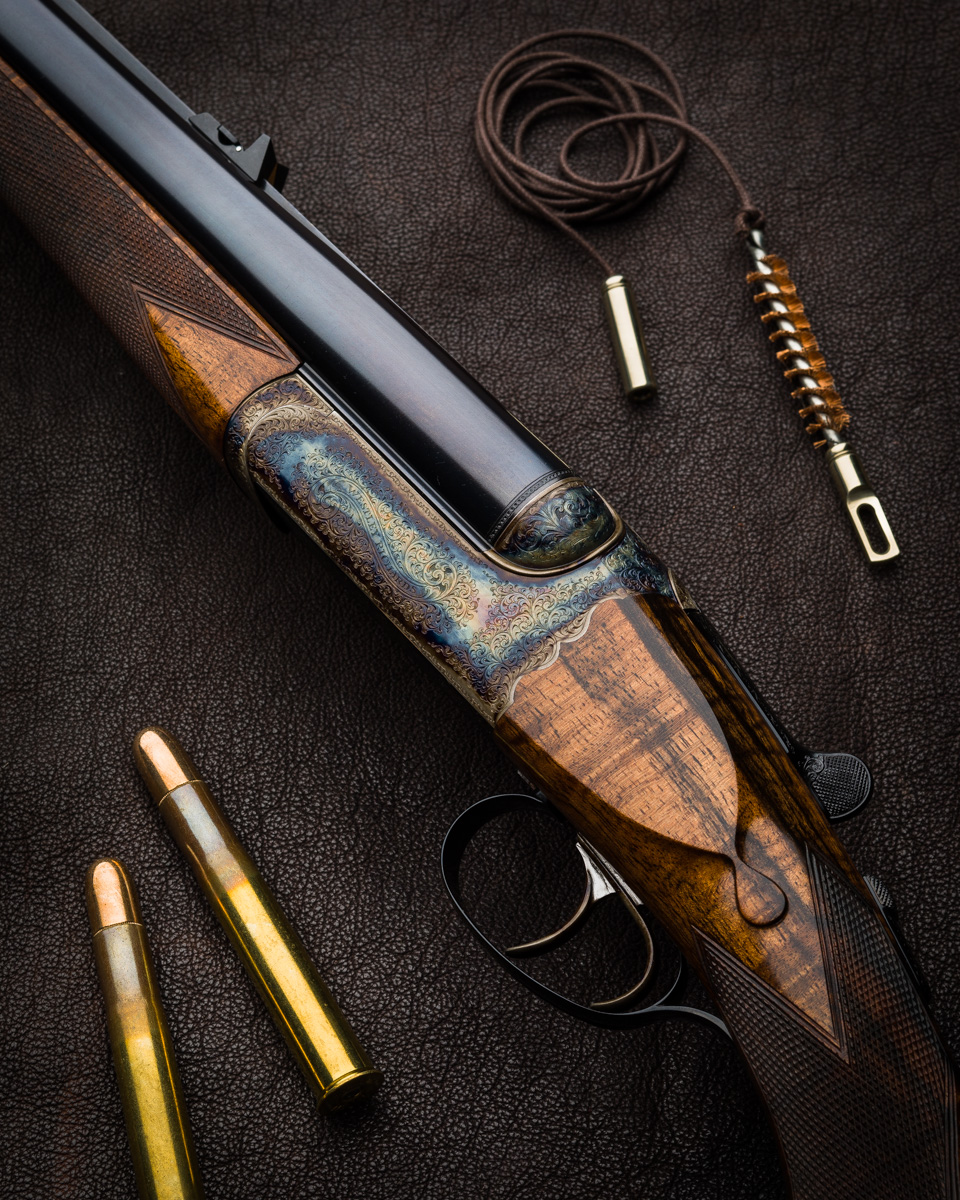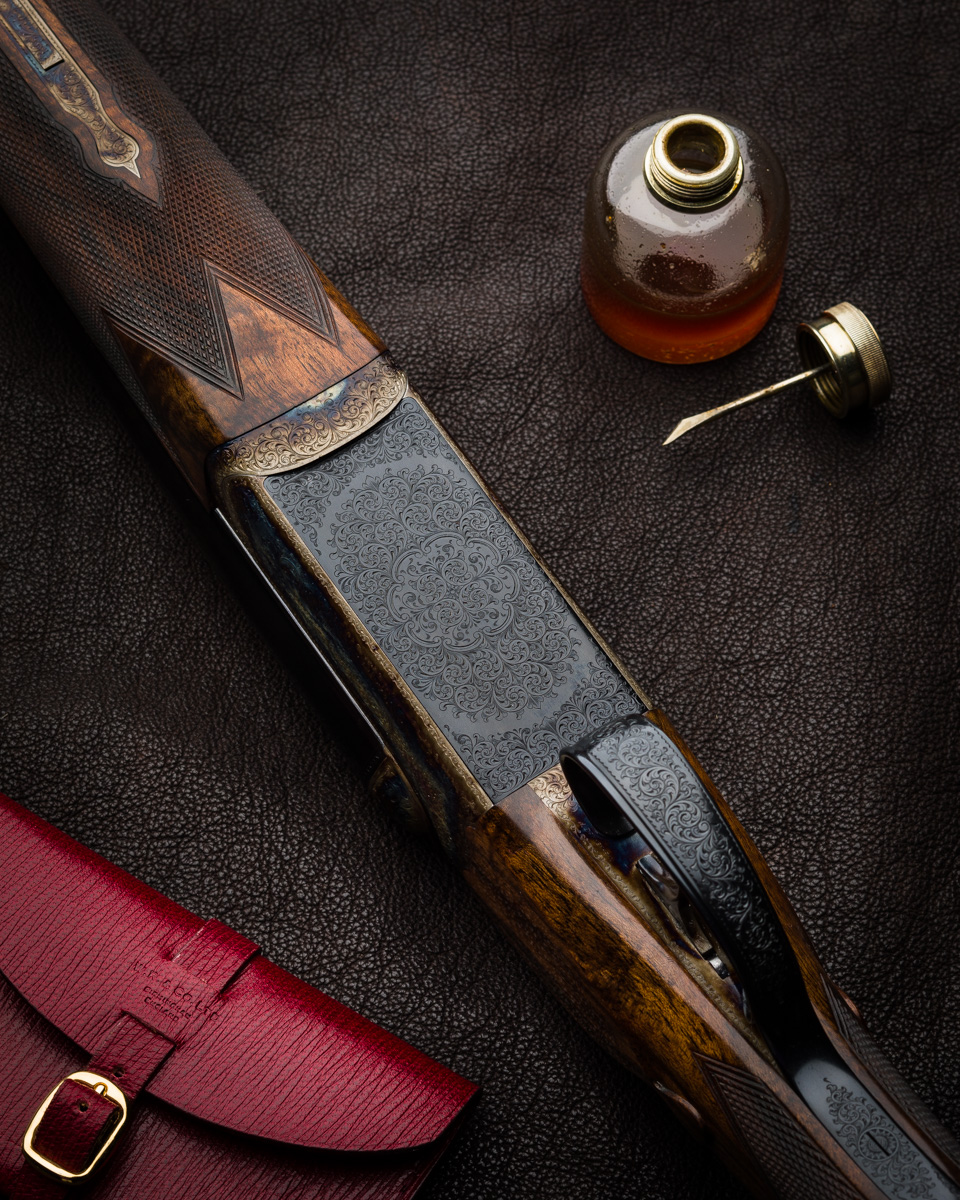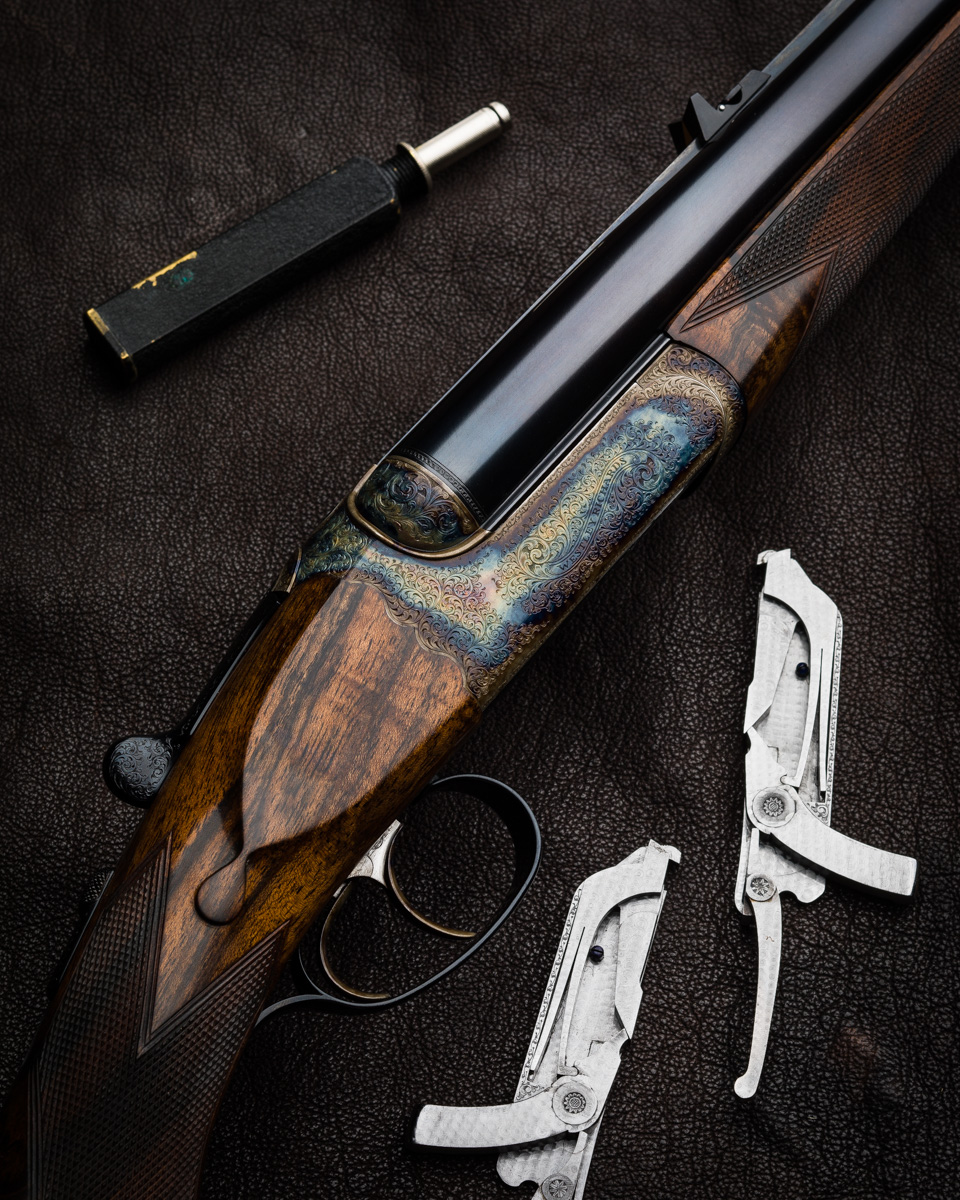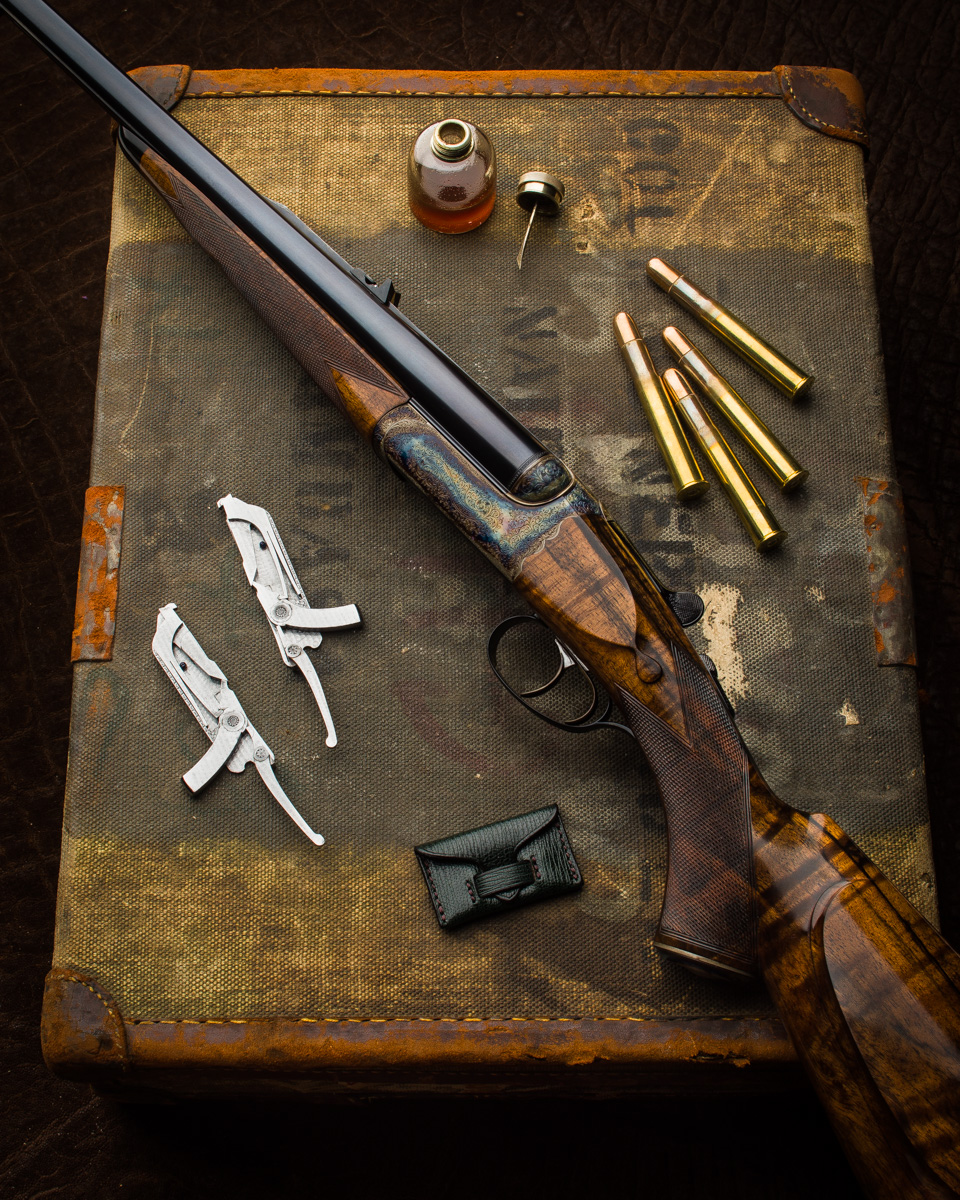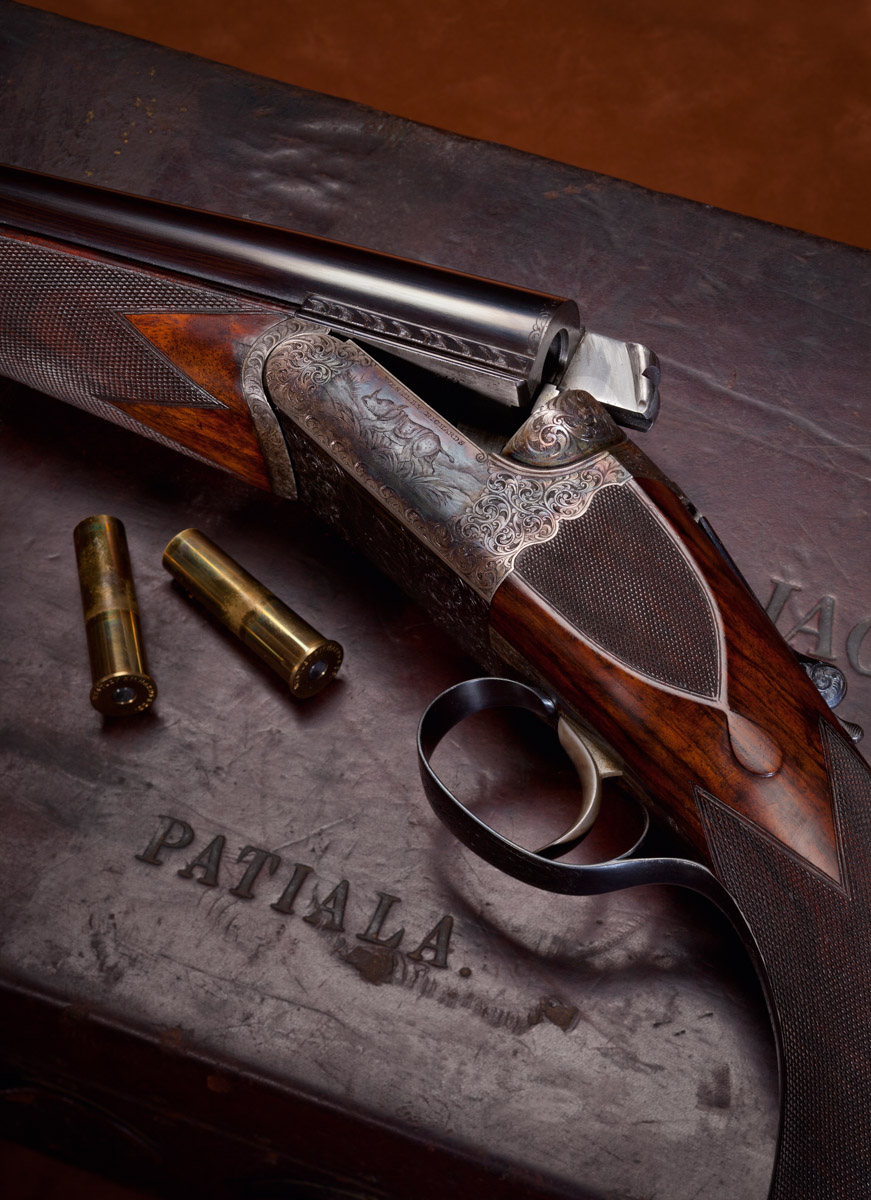 An original .476 scroll back droplock double rifle built in 1929.