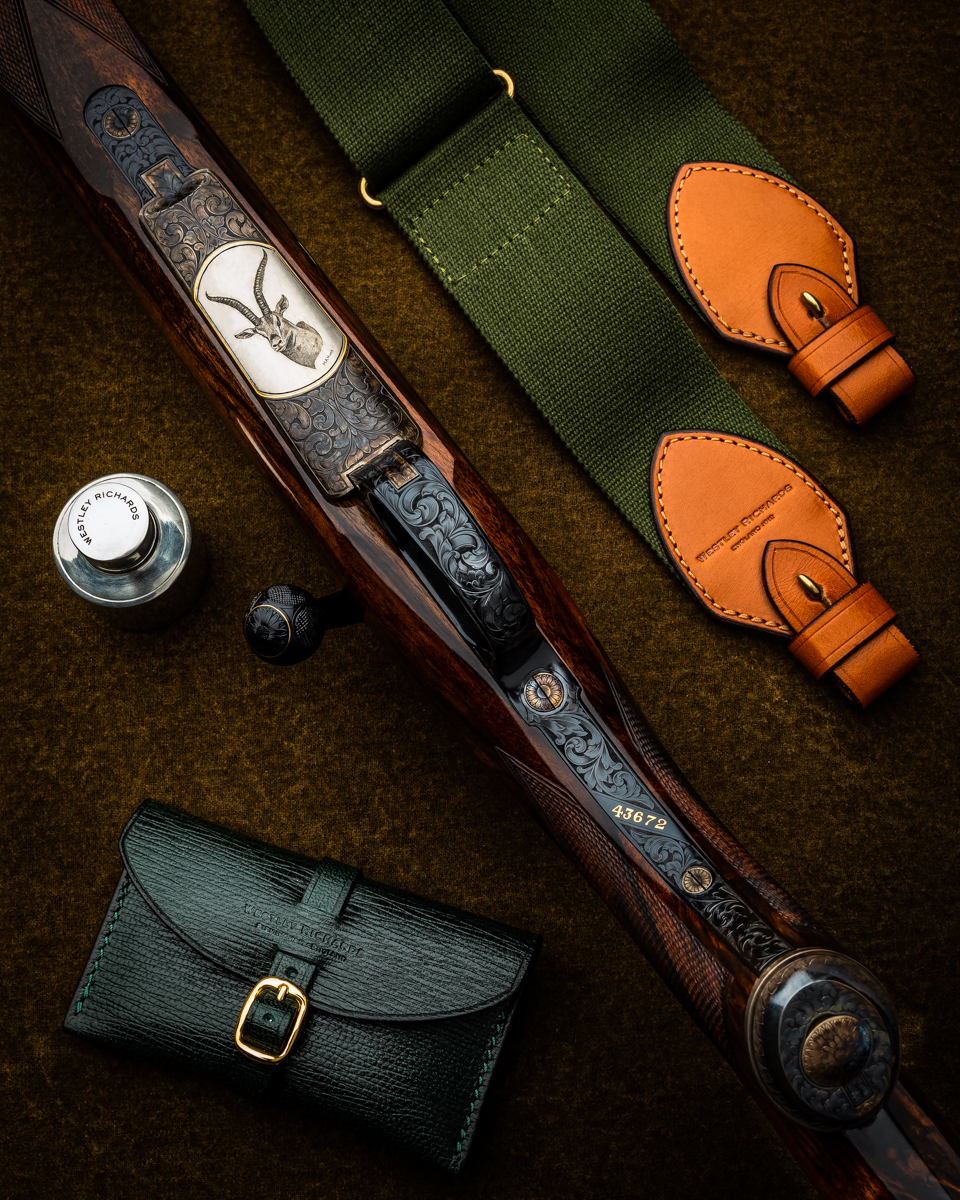 This particular rifle is intended for shooting plains game out to longer ranges and has been built with a heavier barrel contour and recessed muzzle crown to assist with both stability of the rifle, whilst eking out every last ounce of accuracy.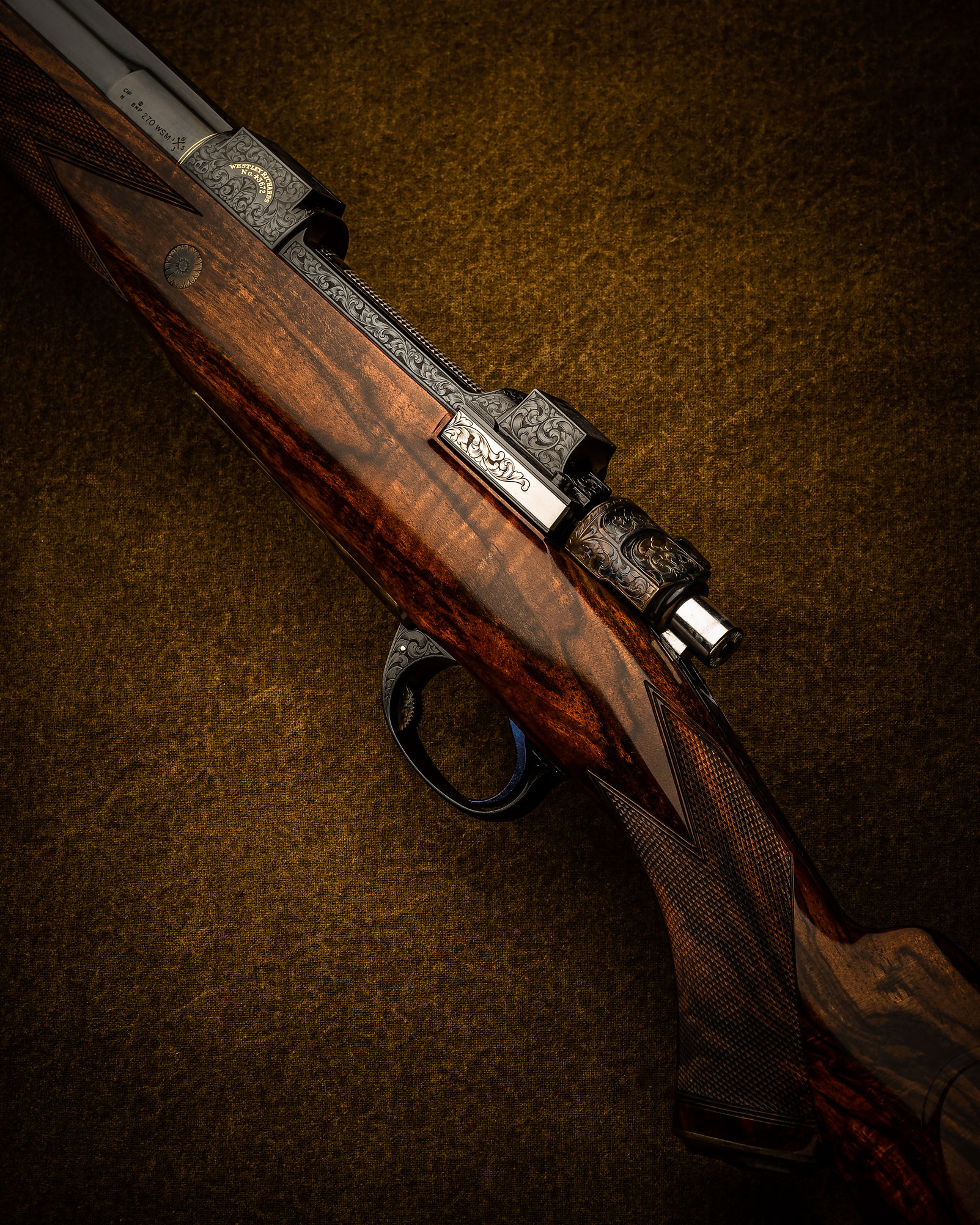 Full deluxe scroll coverage with gold lettering is complemented with the usual mix of blacking, light bluing and case colour hardening.  
Interestingly the oversized case of the .270 WSM means that to keep your rifle trim looking, you normally end up with a 3 plus 1 capacity. An extended magazine box can be fitted, but this can make a rifle look unnecessarily ugly. In this instance we agreed with the client in keeping the rifle as elegant as we could whilst allowing him sufficient capacity.
With all the recent happenings it looks like the rifle will not be seeing action until 2021, but at least the gives the client time to hone his long range skills!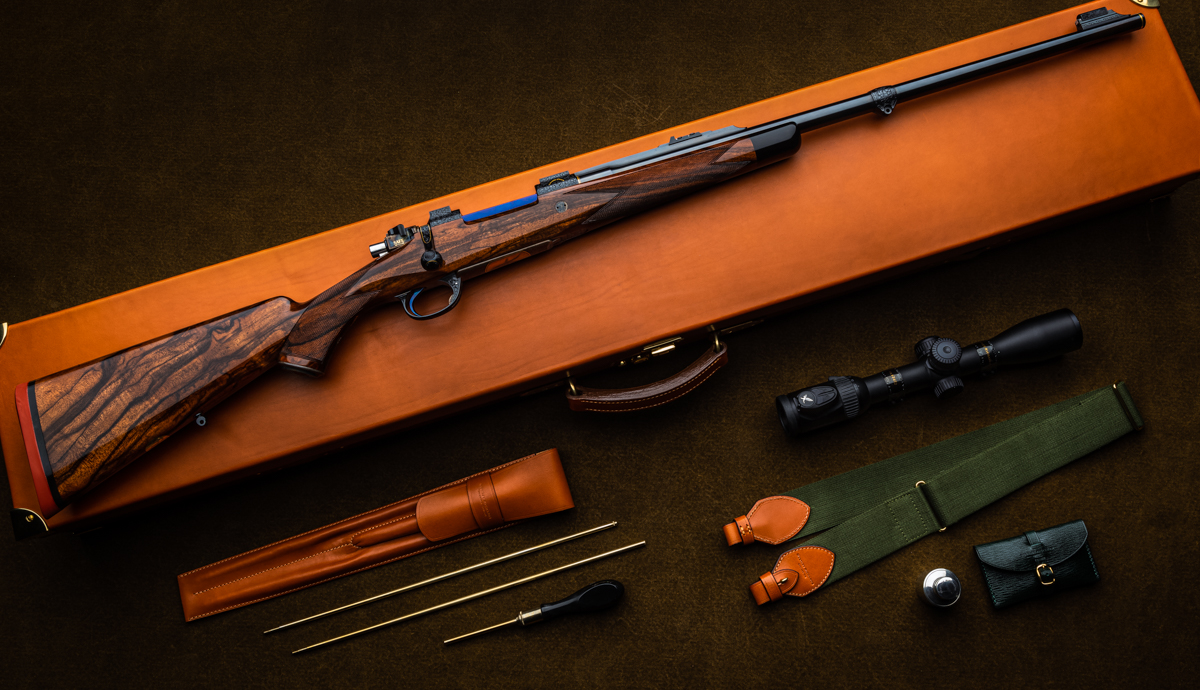 Highly contrasting figure works well with a slightly fuller forend to balance out the overall increase in the barrel dimensions.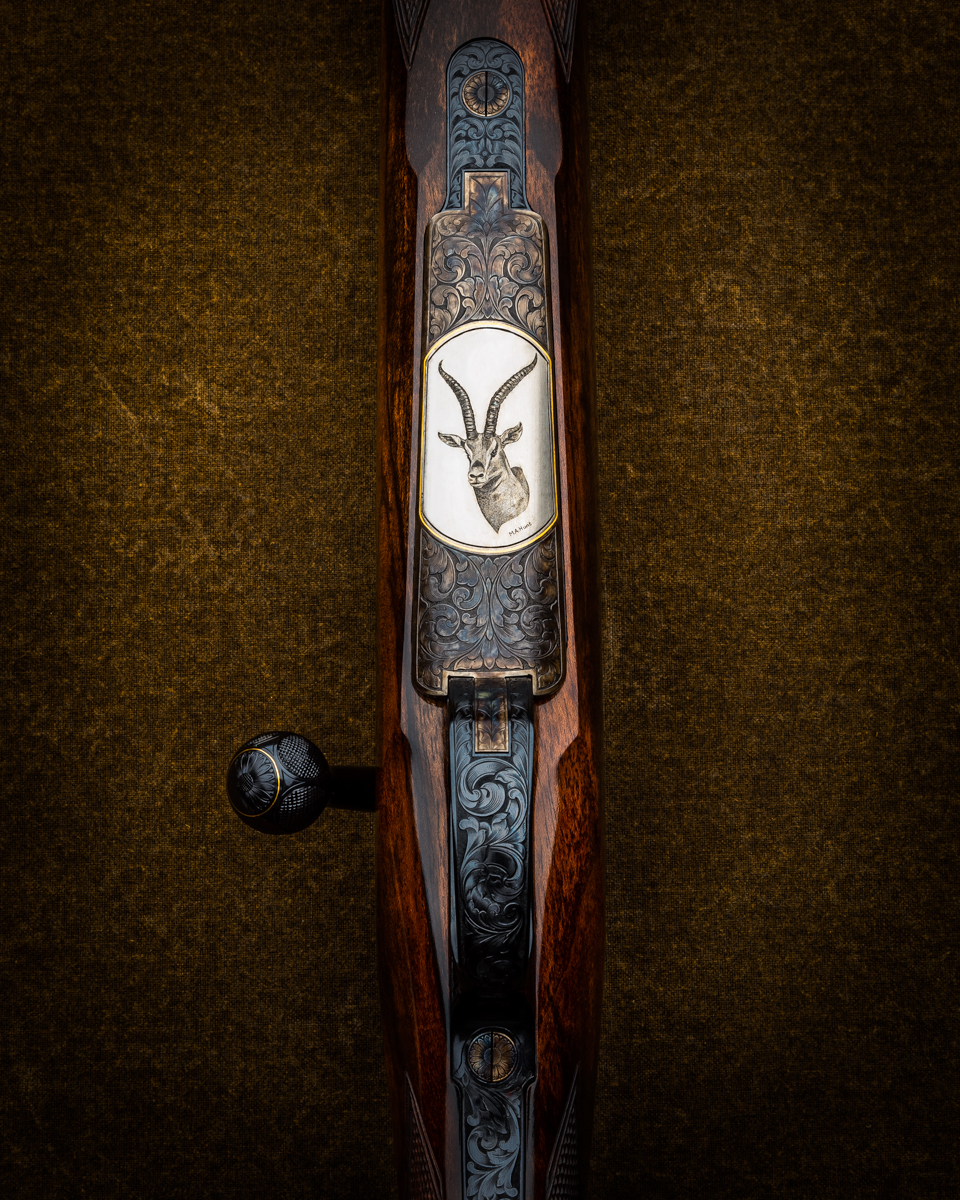 The Grants Gazelle (nanger granti) of East Africa makes a nice change of game scene for this heavyweight plains game rifle. First discovered in the late 1800's by Scottish explorer and adventurer Lt.Col.James Augustus Grant, the current population extends from the Southern Sudan down to Northern Tanzania.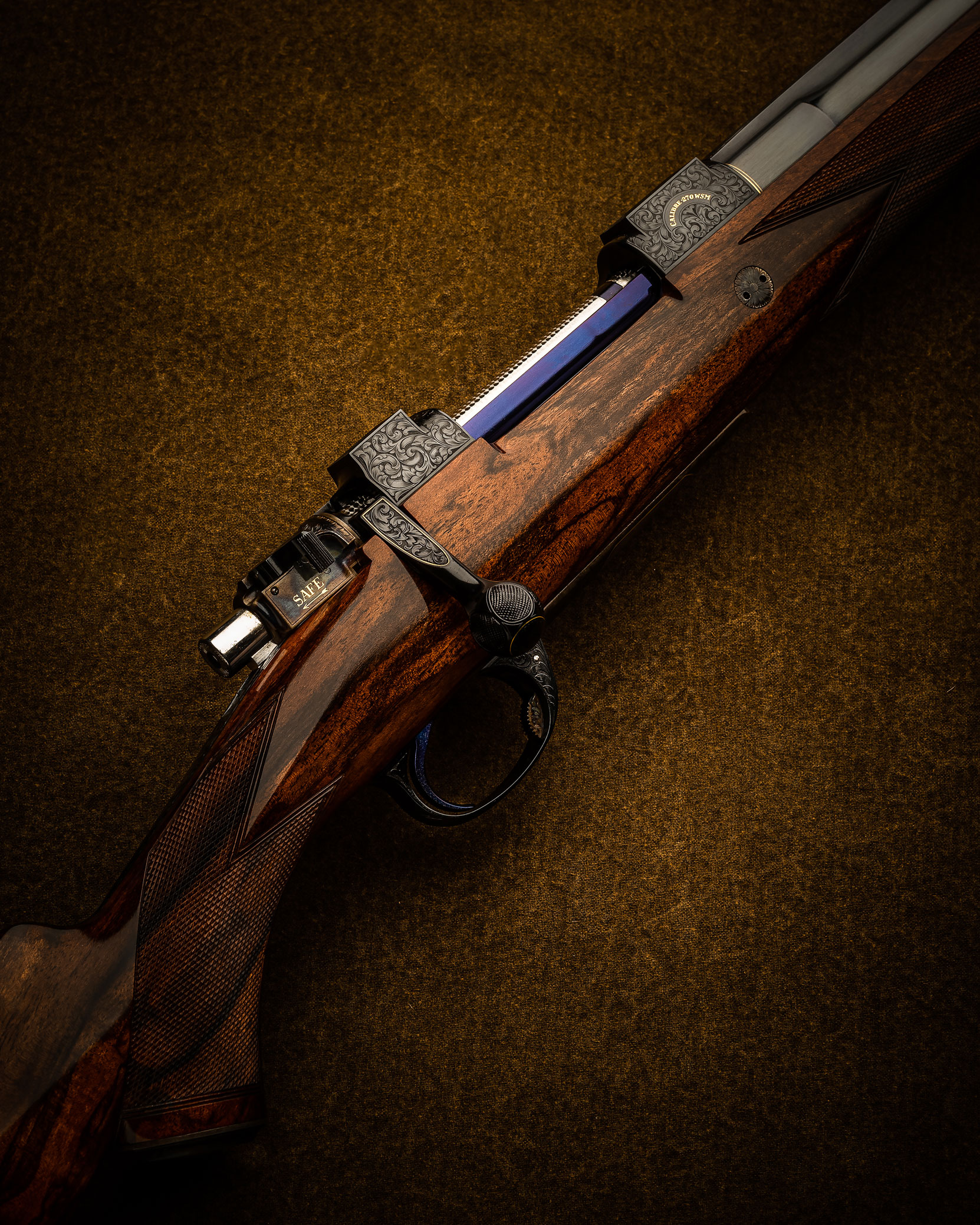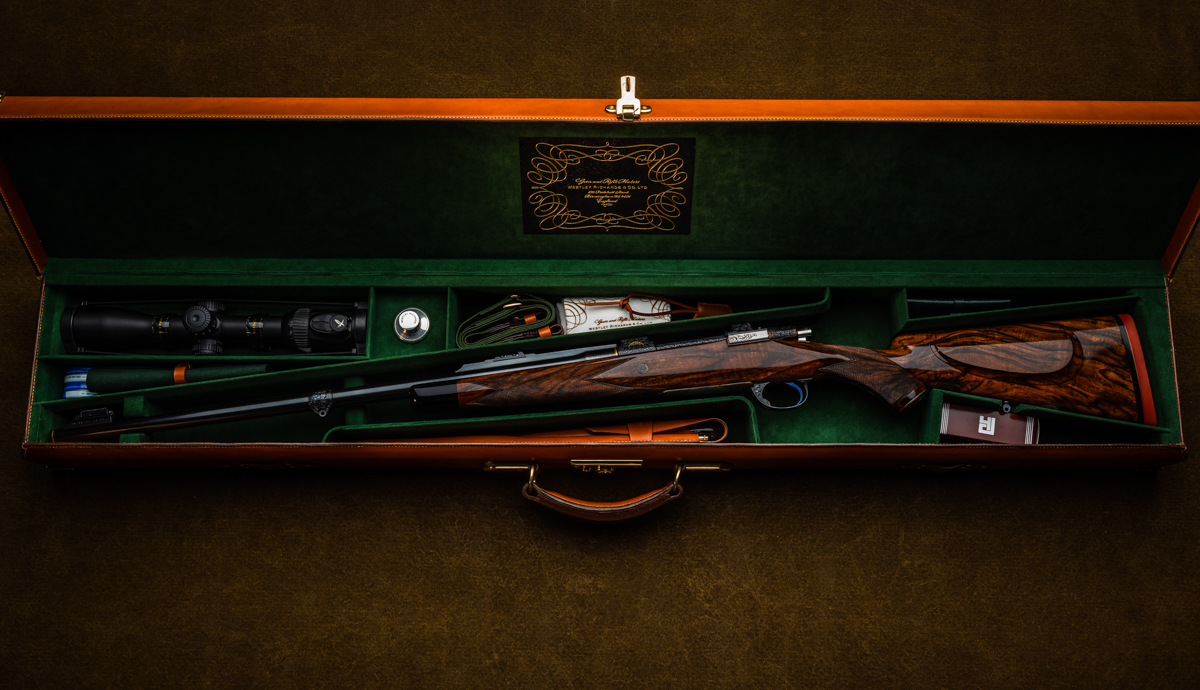 Complete in its lightweight leather case with full accessories the rifle makes for a very striking yet traditional package.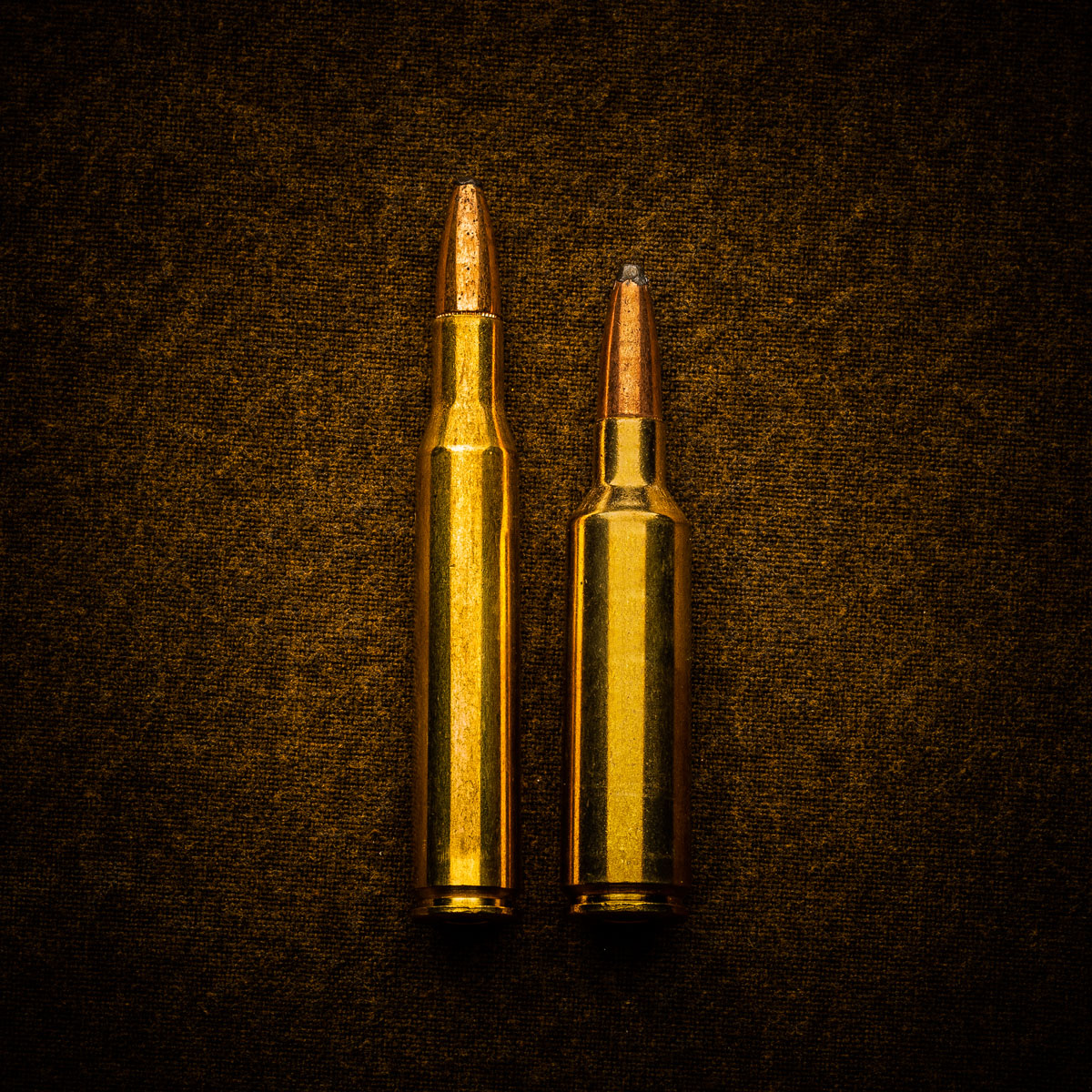 The original .270 Winchester cartridge on the left introduced in 1925 (developed in 1923), compared to the .270 Winchester Short Magnum introduced in 2002.