It has been wrong for me to assume that everyone has a copy of our book, an assumption which has led to my not posting many of the photographs from the publication on the basis that they have all been seen before!
We have a great history, one which we are very proud of and with that in mind it is a pleasure to show a selection of guns from the early years of the company which I hope show the diversity of products made in these times.
All Photographs are by Terry Allen.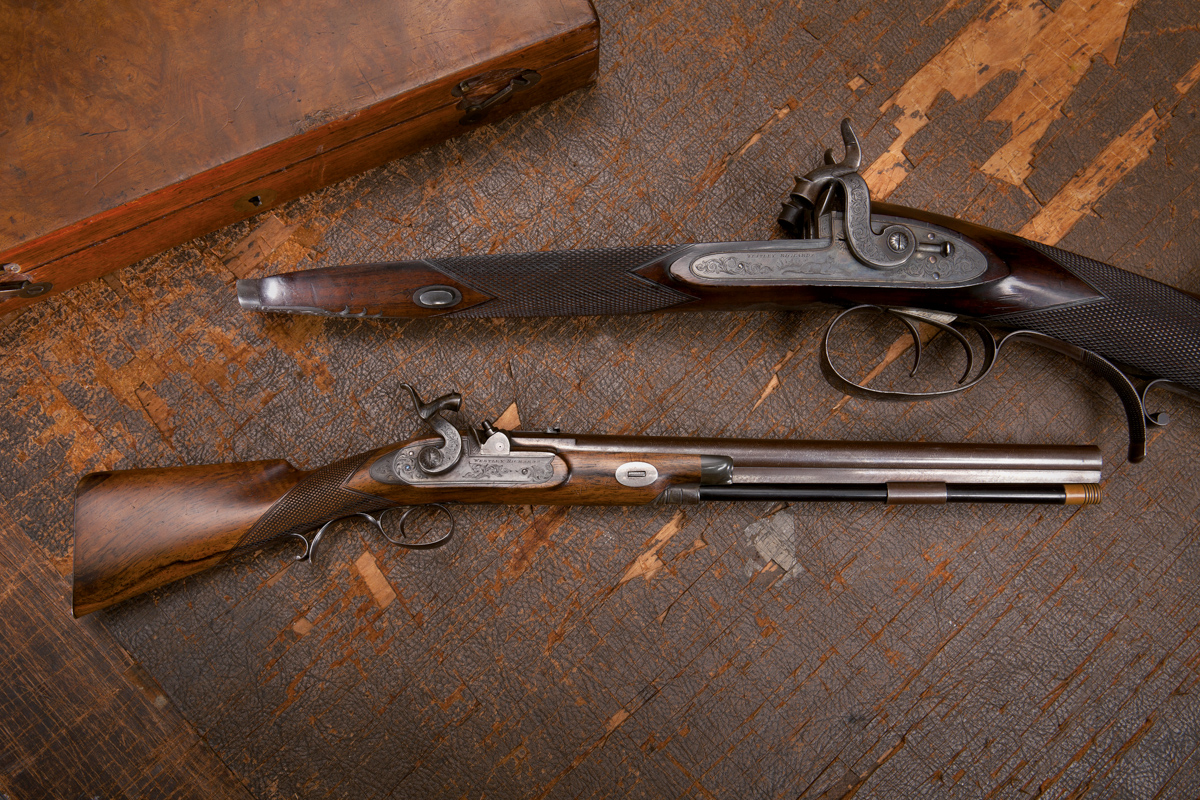 The Tom Thumb Gun lying besides a Percussion 12g.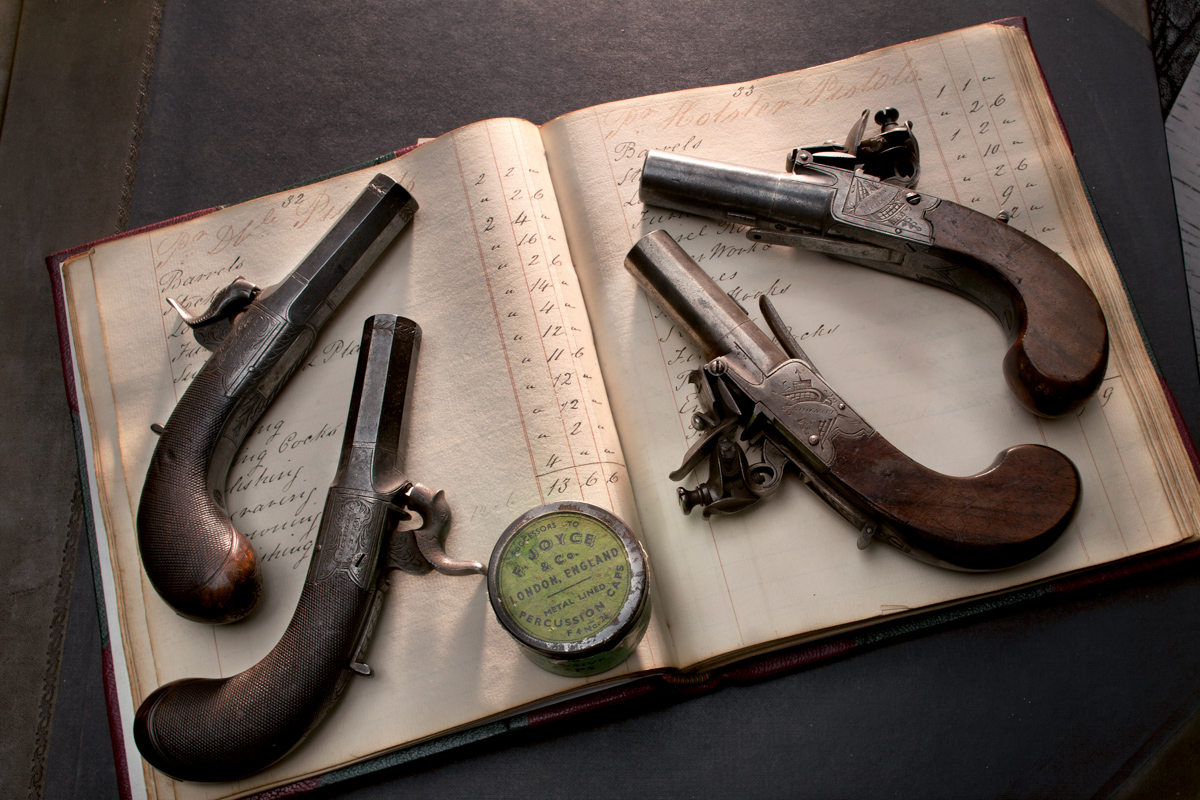 A Pair of 52 bore Percussion and 40 bore Flintlock Pocket Pistols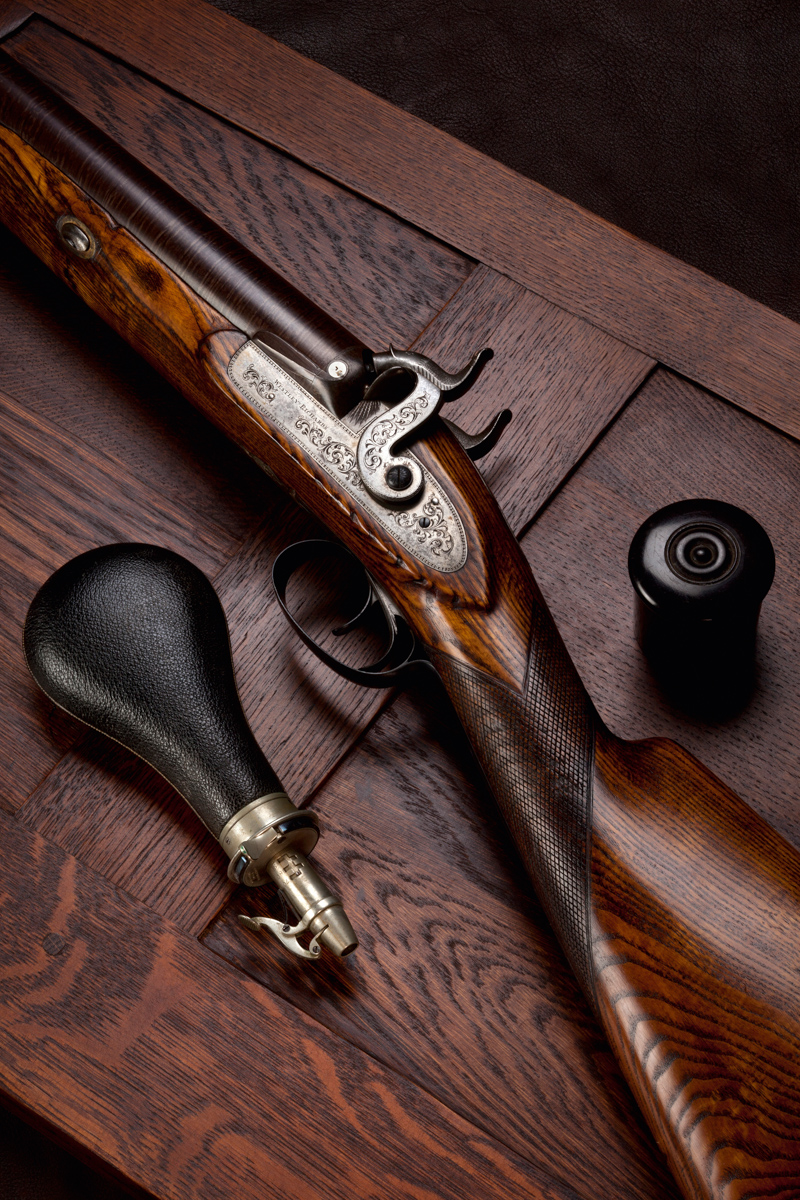 A 4g Westley Richards Muzzle Loading Fowling Gun.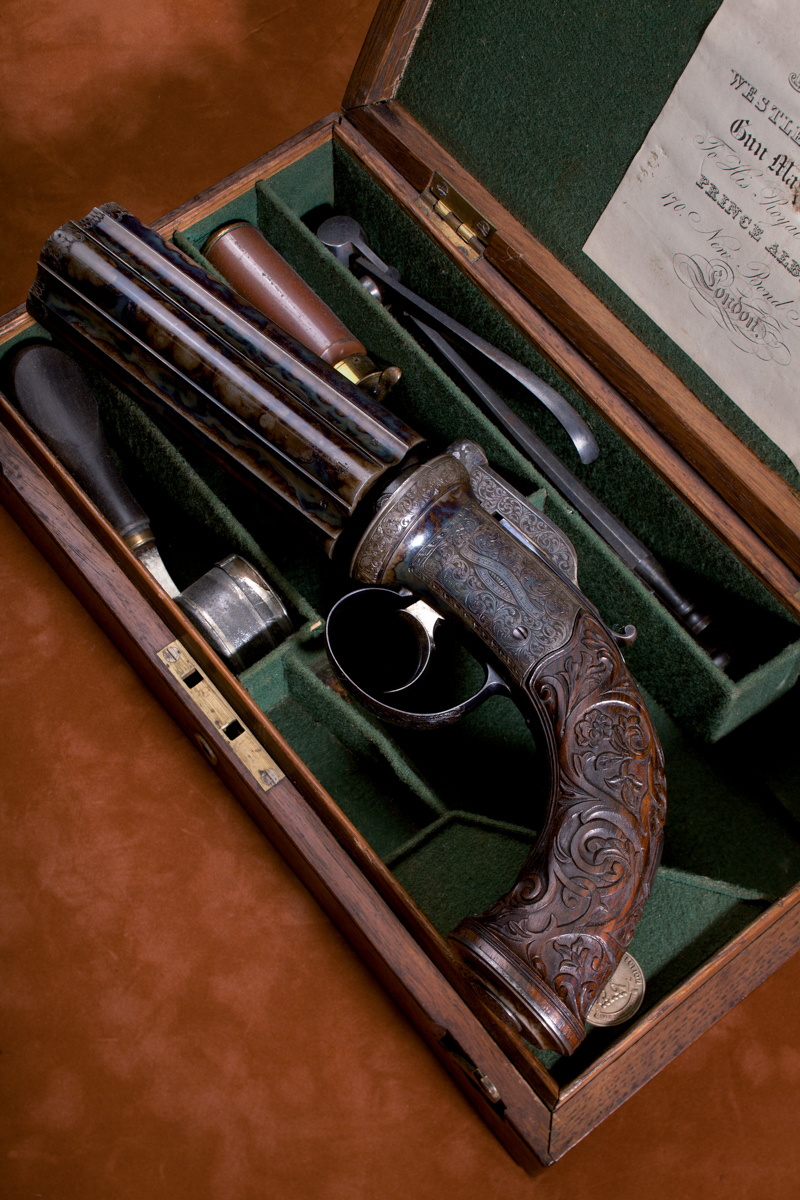 An Exhibition Westley Richards 5 Shot 55 bore Percussion Pepperbox Pistol.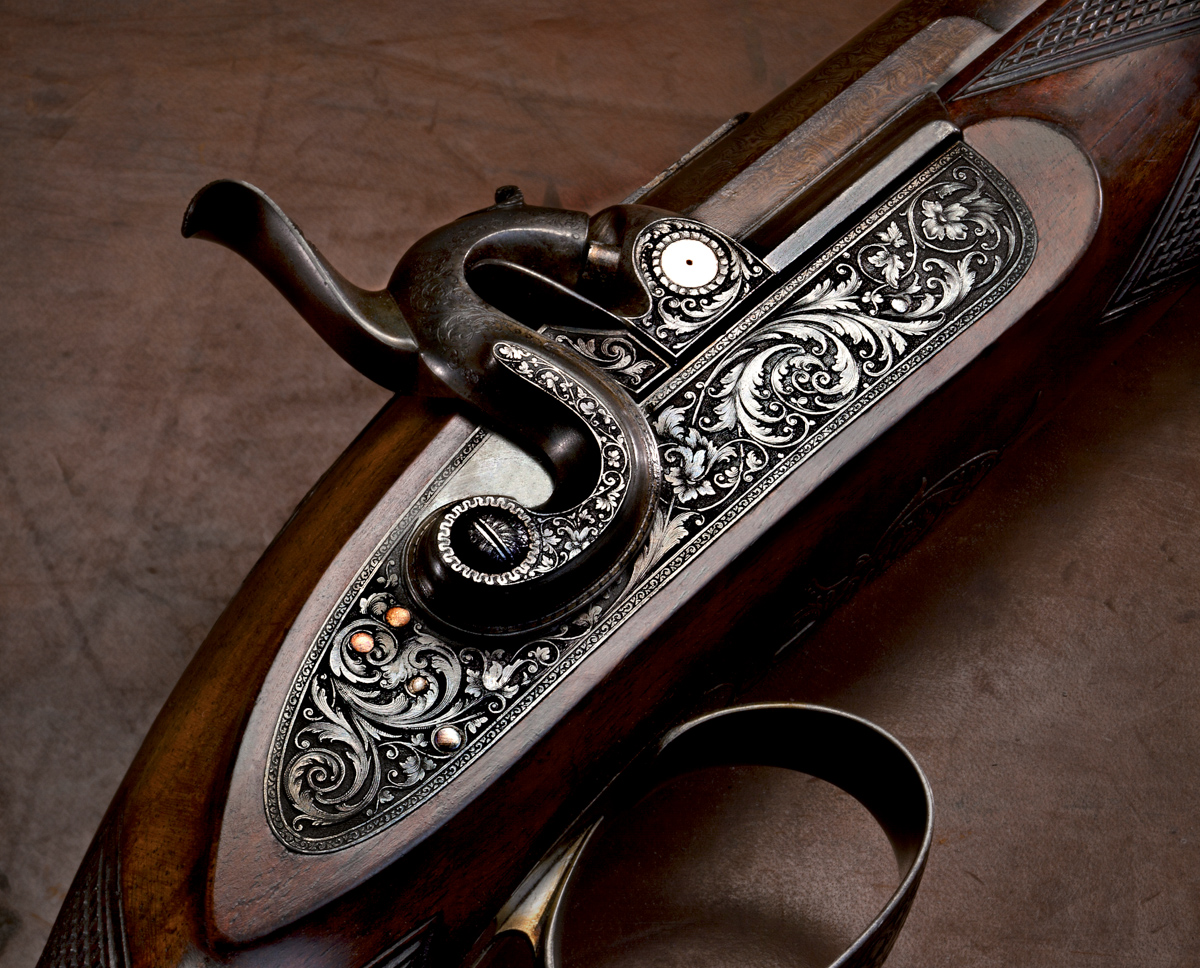 A Single Barrel Westley Richards 12g Muzzle Loading Pigeon Gun.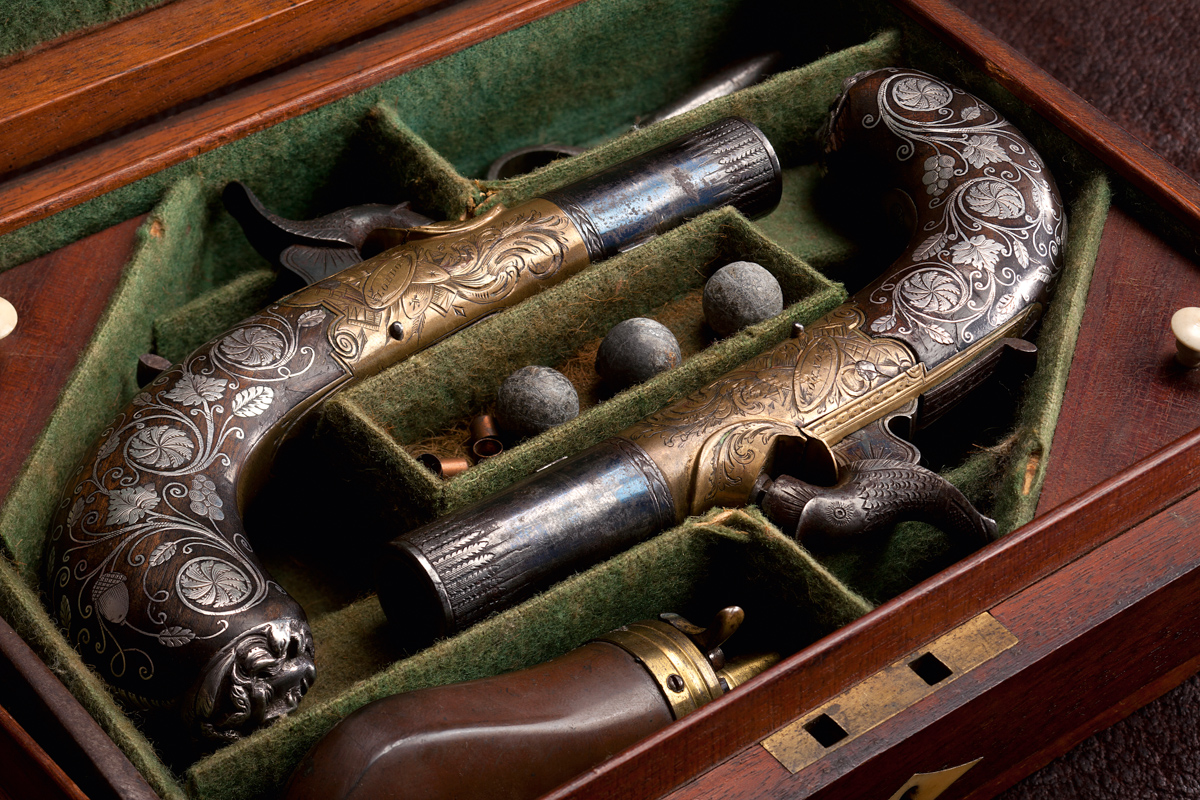 A Cased Pair of Westley Richards Exhibition 50 bore Pocket Pistols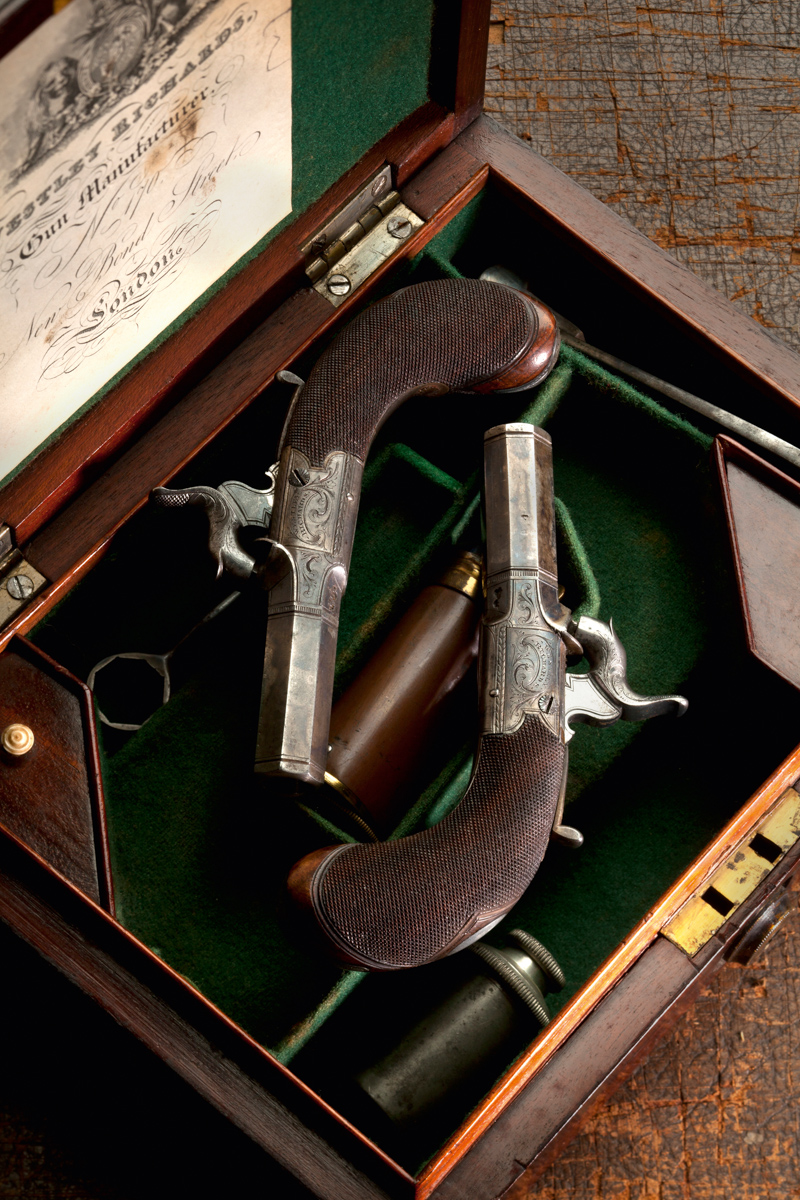 A Fine Cased Pair of Westley Richards 550 bore Percussion Pistols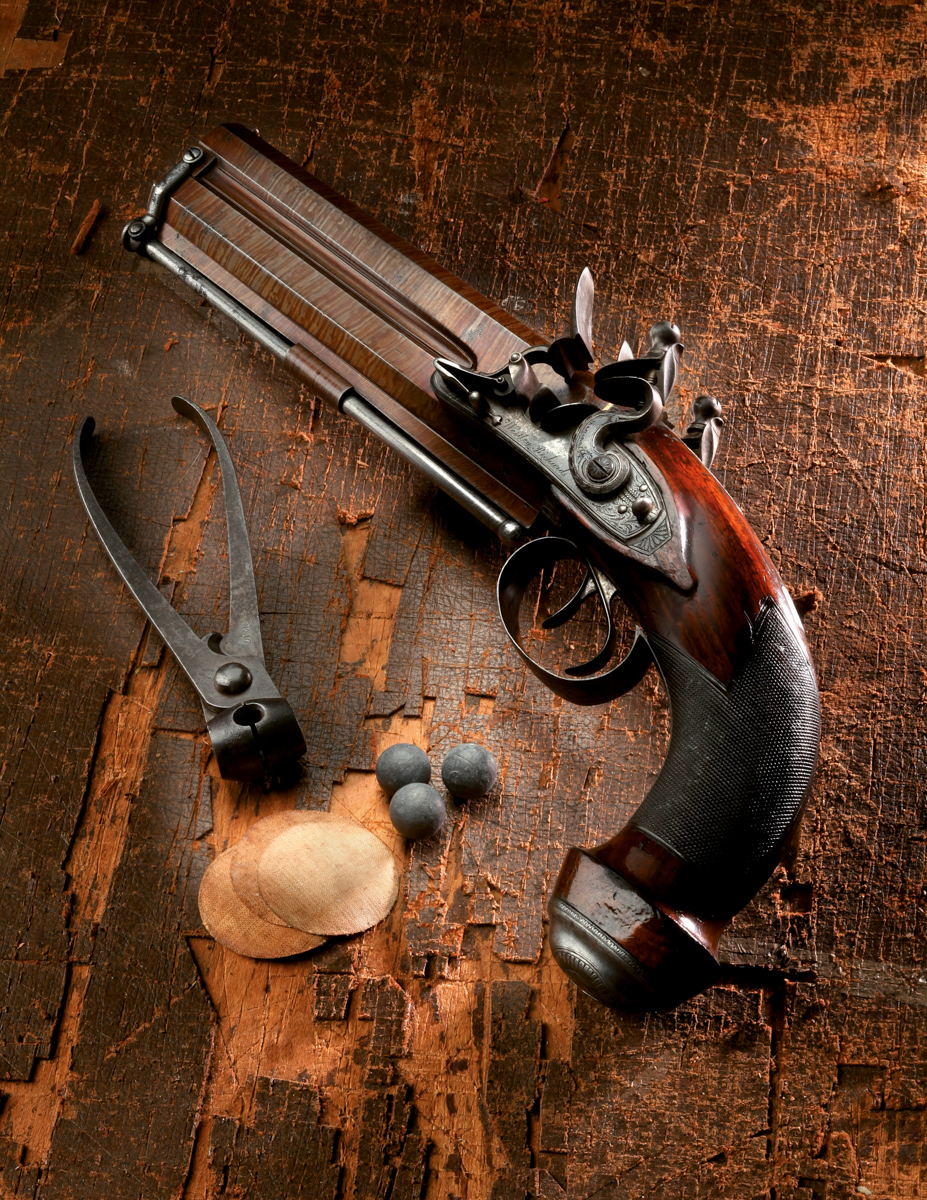 A Very Rare Westley Richards 16g Over and Under Flintlock Pistol.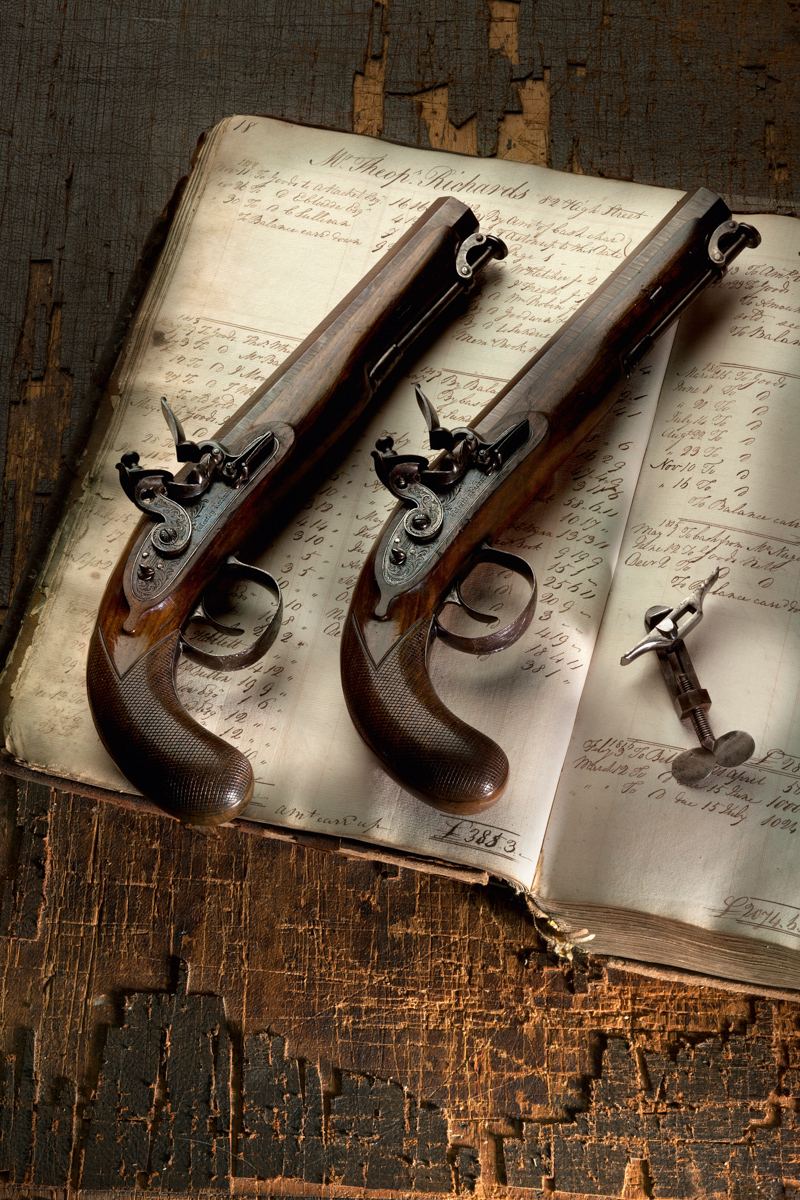 A Pair of Westley Richards 16g Flintlock Officers Pistols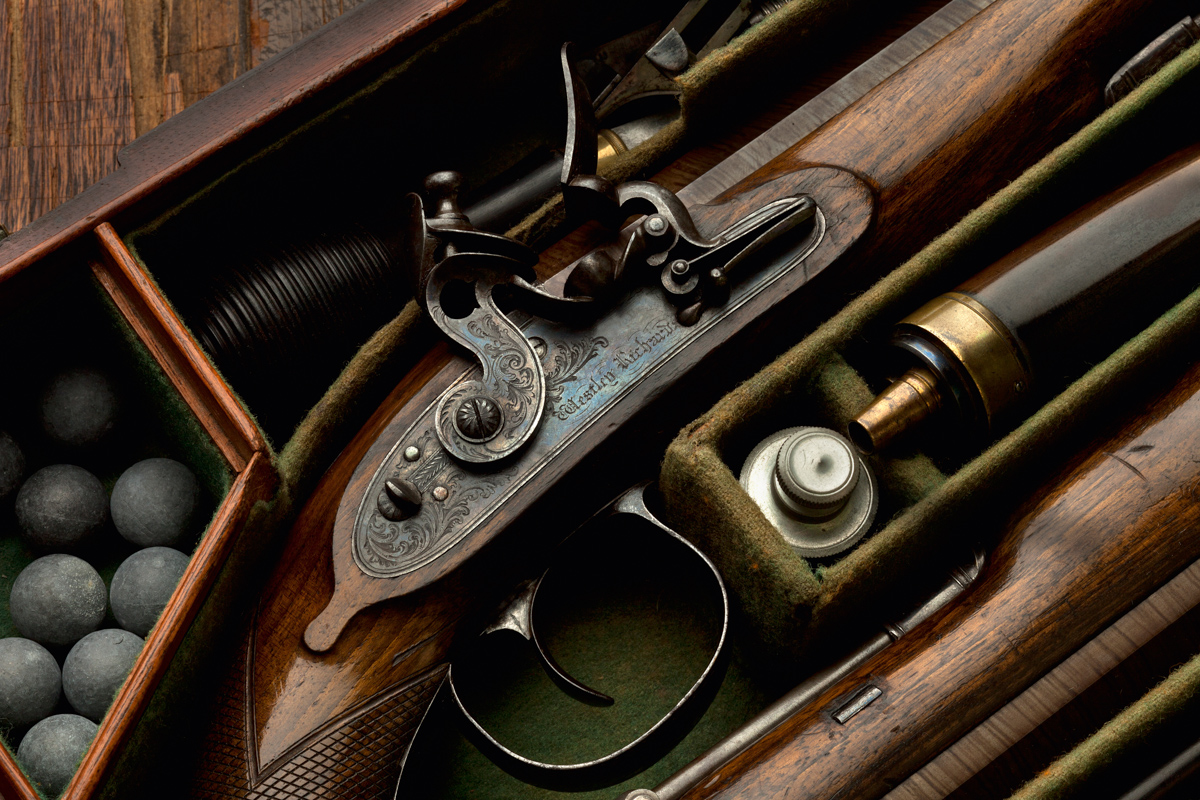 A Cased 16g Westley Richards Flintlock Pistol.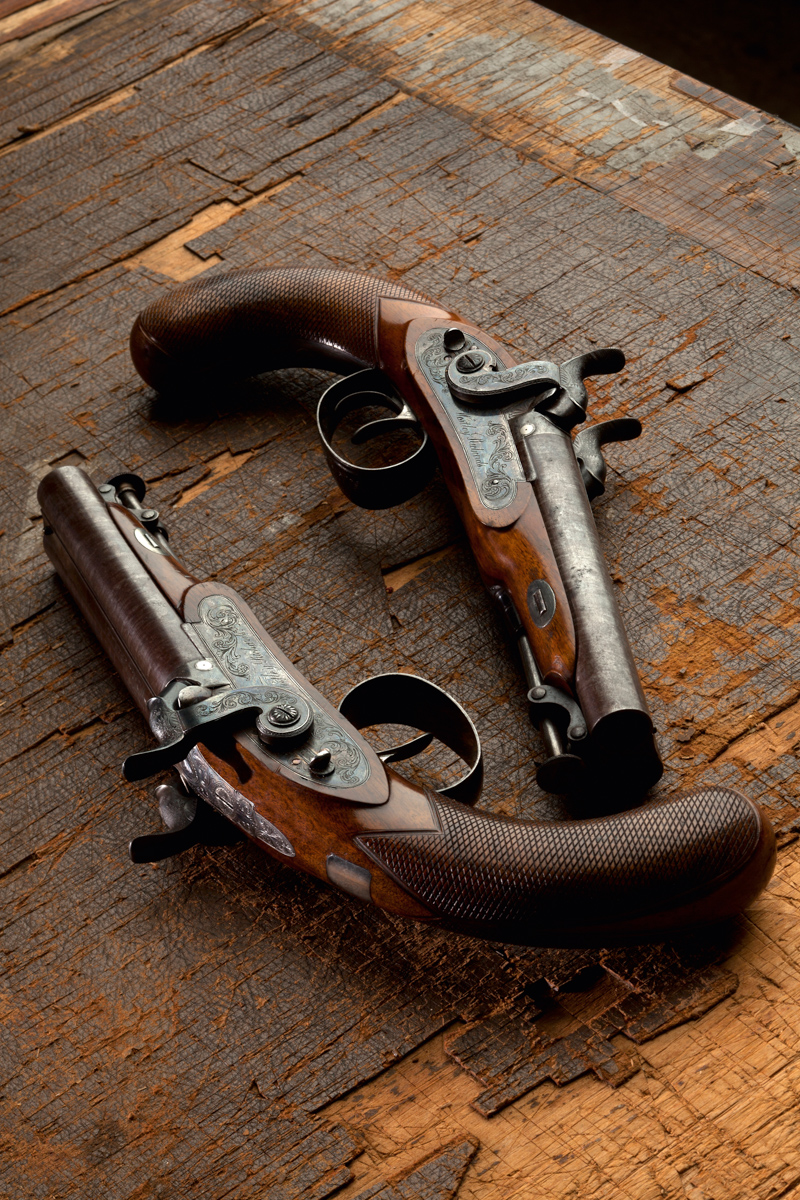 A Pair of Westley Richards 30 bore Double Barrelled Holster Pistols.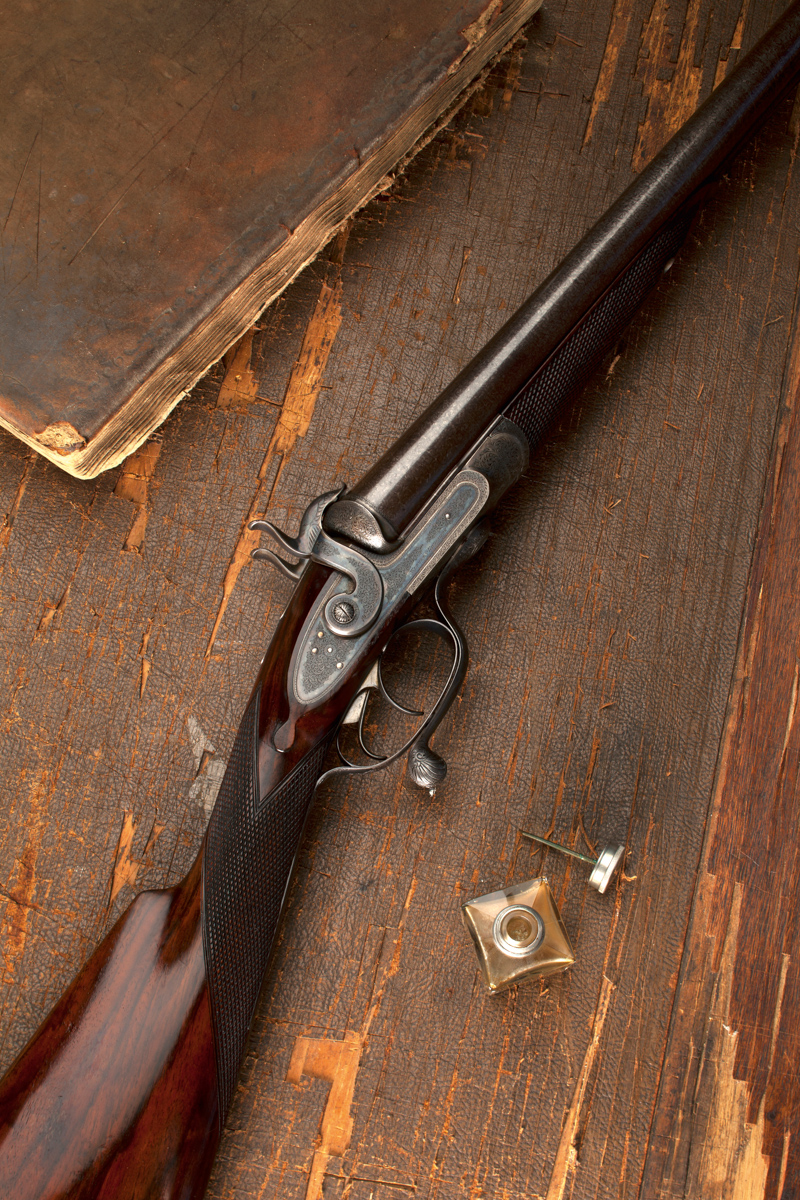 A Best Quality Westley Richards 10g Pinfire Shotgun.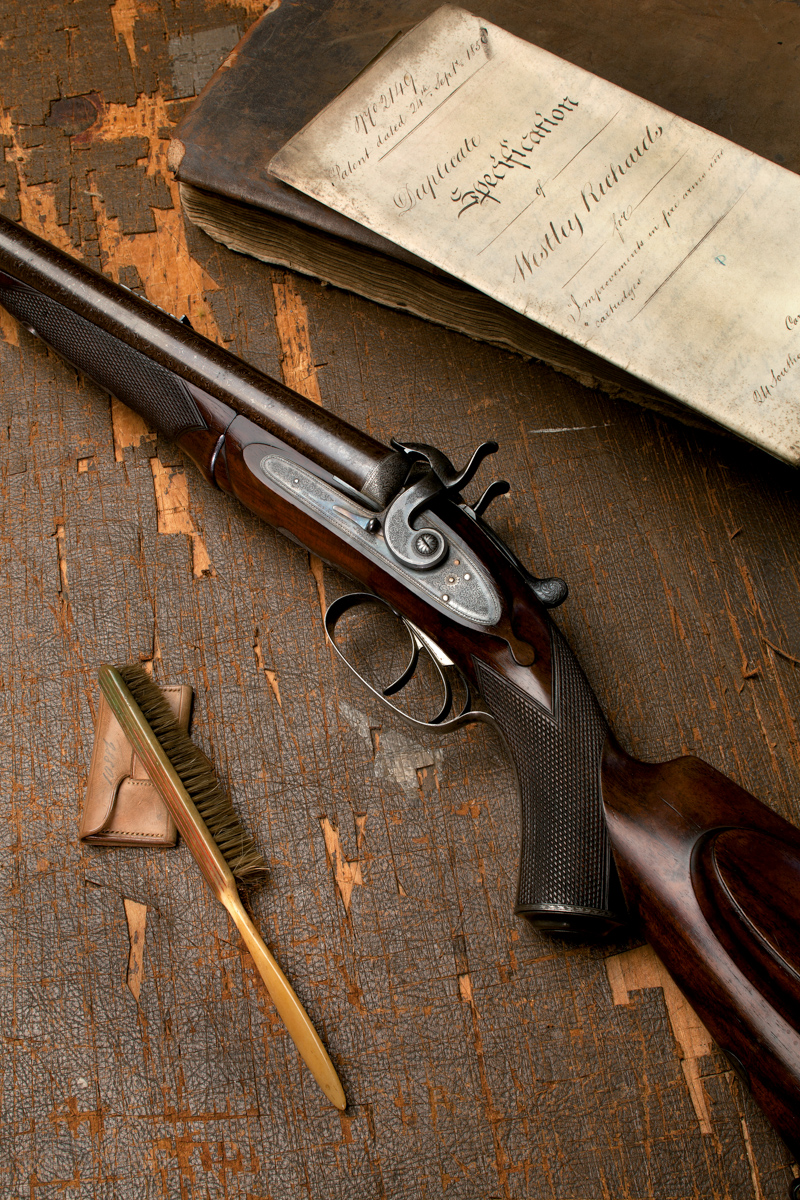 A Westley Richards 'Bar in Wood' 12g Rifle.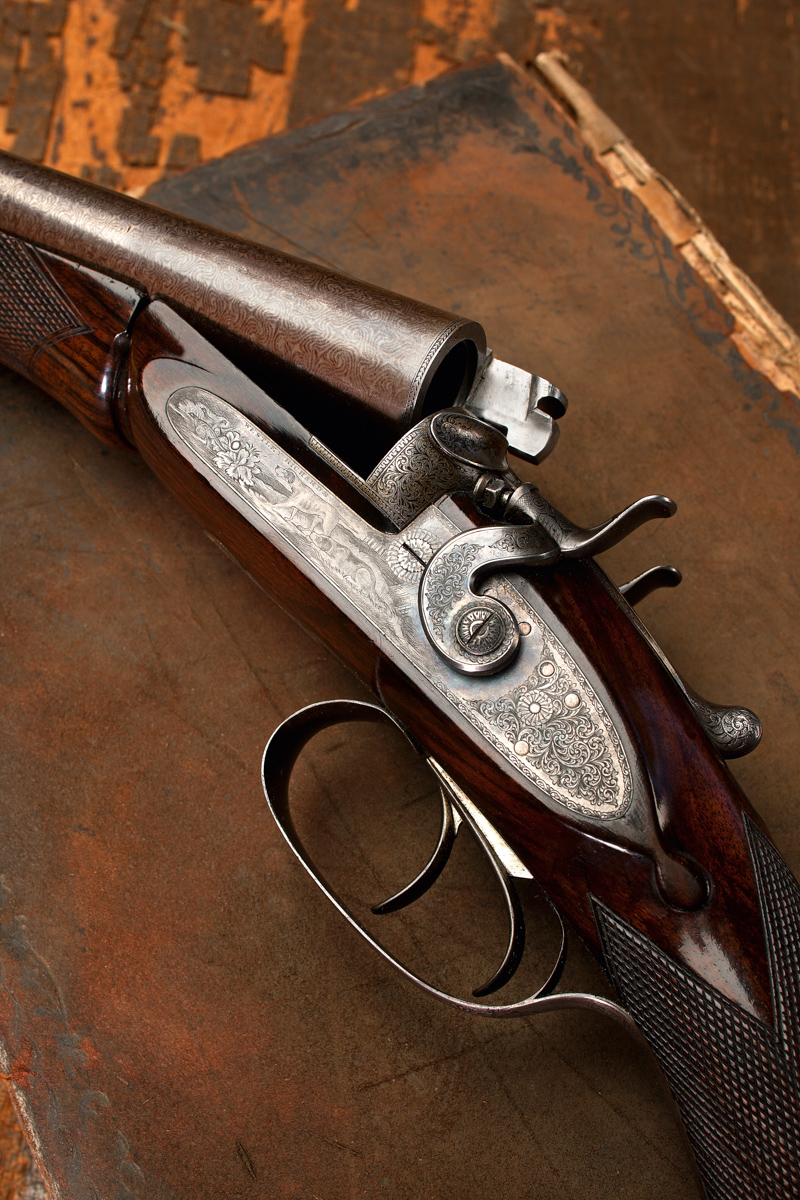 A Game Engraved Westley Richards CentreFire 12g Shotgun Made 1885