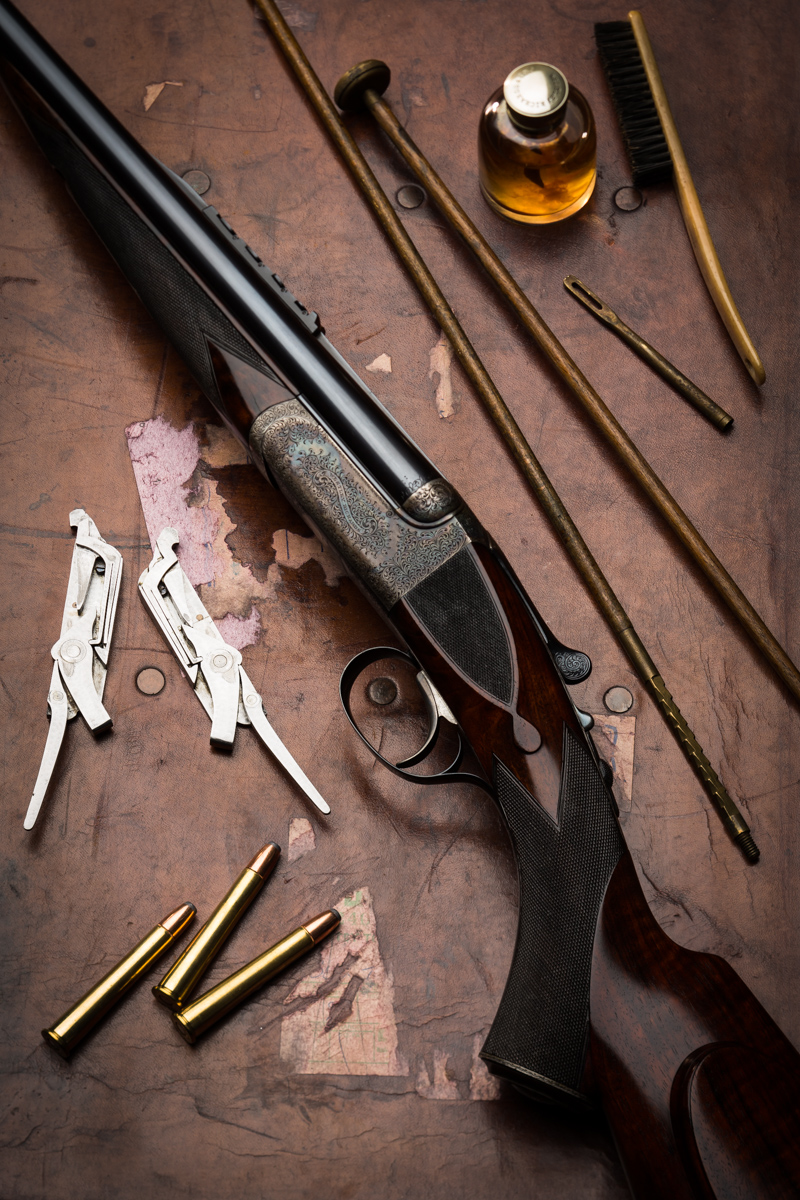 This rifle no 17303 was one of 2 made with 17304 and is a best quality droplock in 32-40, we only ever made 8 in this size and only half of those were best quality, I am not sure how many had single selective triggers like these two, it weighs in at a lively 7lbs. 8ozs. The rifle remains in superb condition and is the perfect miniature Westley Richards traditional double rifle, drop lock, single selective trigger, traditional engraving and case colour hardened. For this rifle I had Superior Ammunition load a few hundred rounds of ammo.
I notice that the of the four folding leaves on the express sight, only the first one is engraved with a distance, 100 yds. I recall when I first started at Westley Richards we had a similar rifle brought into the shop and offered for sale, my fathers line of negotiation was to tell the owner the calibre was absolutely useless, so useless infact that he was quite prepared to go down the end of the range at Grange Road and let the owner try and shoot him in the arse! I can't remember if we got the rifle but luckily the challenge wasn't taken up. I think the bullet would have made the 50yds distance but obviously the man who regulated this rifle wasn't able to reach the target beyond 100yds.
This is a super little rifle and one that needs to taken out and tried on some game. There is an article about the 32-40 Cartridge here by Dave Thornblom for anybody wanting to know the history and ballistics. It confirms Dad was lucky!