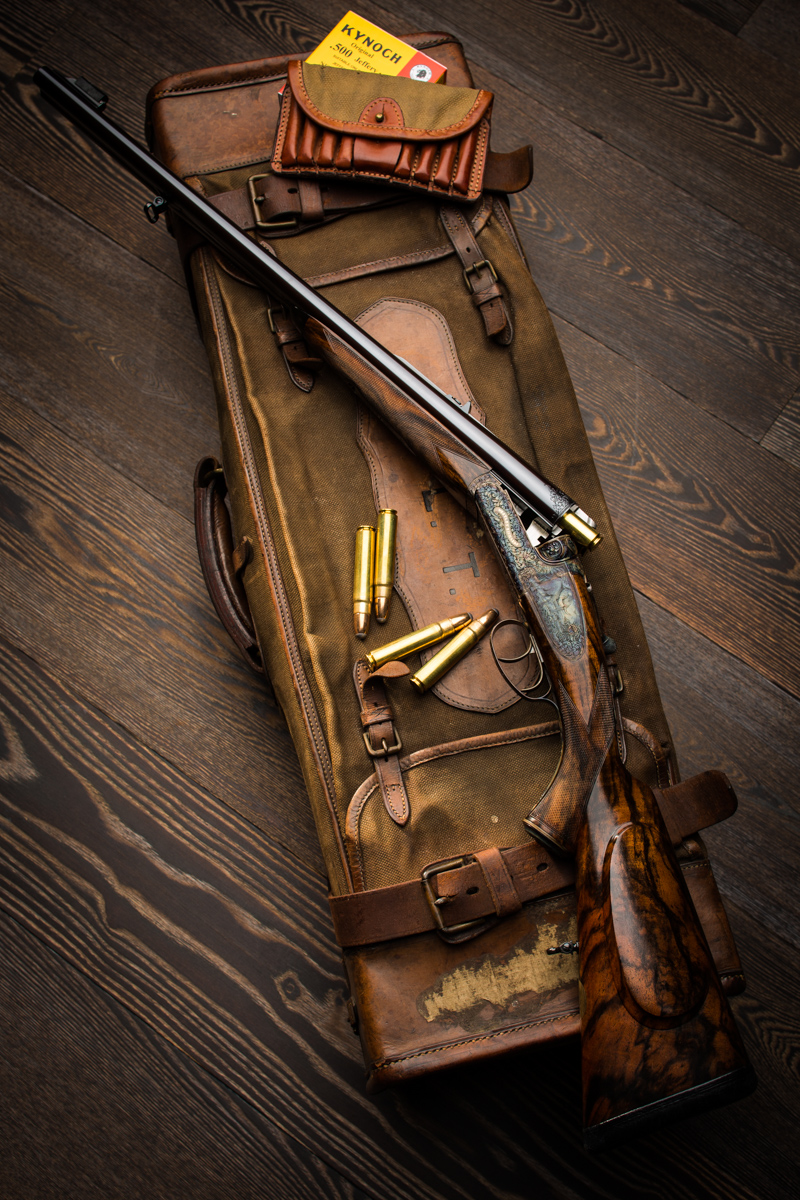 For sure it is a very powerful cartridge, I have seen many Elephant despatched cleanly and quickly with this calibre, a calibre that due to its power almost allows a margin of error, a slightly off brain shot is a fatal shot sort of thing.
In recent years there has been some confusion created with the 500J cartridge. This came about when Kynamco started producing a 500J Cartridge which they claimed was to the original Kynoch and Jeffery drawings. It had a slightly different form to the case. They then proceeded to register this case with CIP in Europe making it 'THE' .500 Jeffery load. I have always felt this was wrong, and that the .500 Jeffery was simply based on the German 500 (12.7 x 70mm) Schuler round which I have no doubt was used. Nobody has ever seen an original Kynoch 500 Jeffery round that matches the drawings specs.
One time I sent a .500 Jeffery to proof and they told me the chamber was wrong for the round. I said it wasn't and took the 2 original Jeffery 500's we have and the original .500 Schuler we have to the proof house to prove my point. If the same chamber was right when the people who introduced the round, why is it now wrong? Now there are 2 proof codes one for the Jeffery and one for the Schuler, a very stupid, confusing and dangerous scenario in my opinion.
Anyway, I digress, here I am pleased to show the only .500 Jeffery Droplock double rifle Westley Richards has ever made. I am not sure if any other UK companies have made a double in this calibre. The rifle uses an enlarged version of the excellent Westley Richards extractor system devised to use with the rimless .425 and .318. This rifle has been to Africa and I have seen it take down buffalo effortlessly.  I will however admit the 'shooter' was almost taken down as well. It certainly has a bark to it!