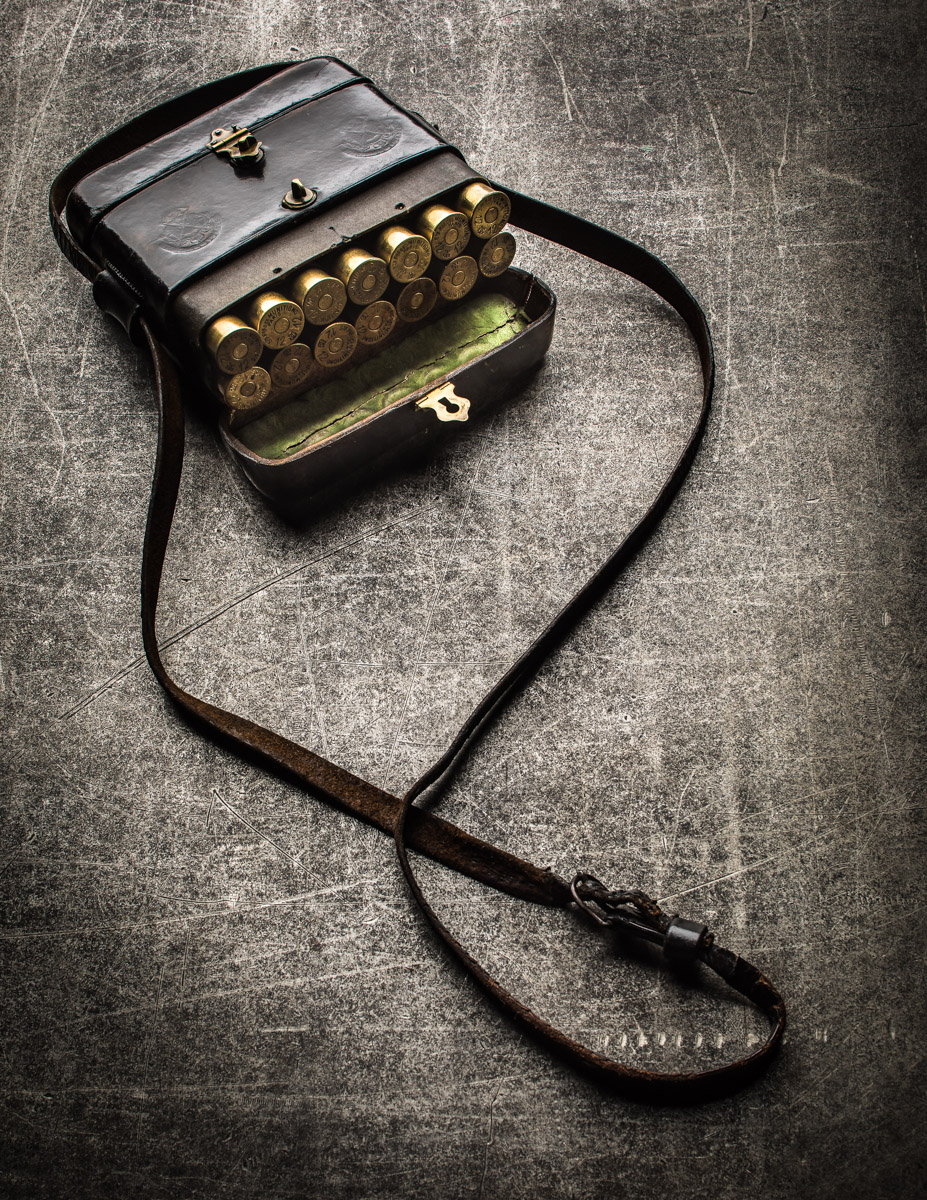 Such aged items are always a pleasure to find as they remind us of a period of great ingenuity and quality when even the most simple items were made to the very best standard.  The attention to detail is outstanding from the lovely brass latches to the quality of stitching found throughout the item.  Someone clearly cared about making this item.
With a capacity capable of holding 28 cartridges, split 14 either end, this magazine was clearly never intended for big days, but rather the 'walk up' shooter, perhaps woodcock hunter who might only fire a handful of cartridges in a day.
Hopefully next years show will throw up another little gem!