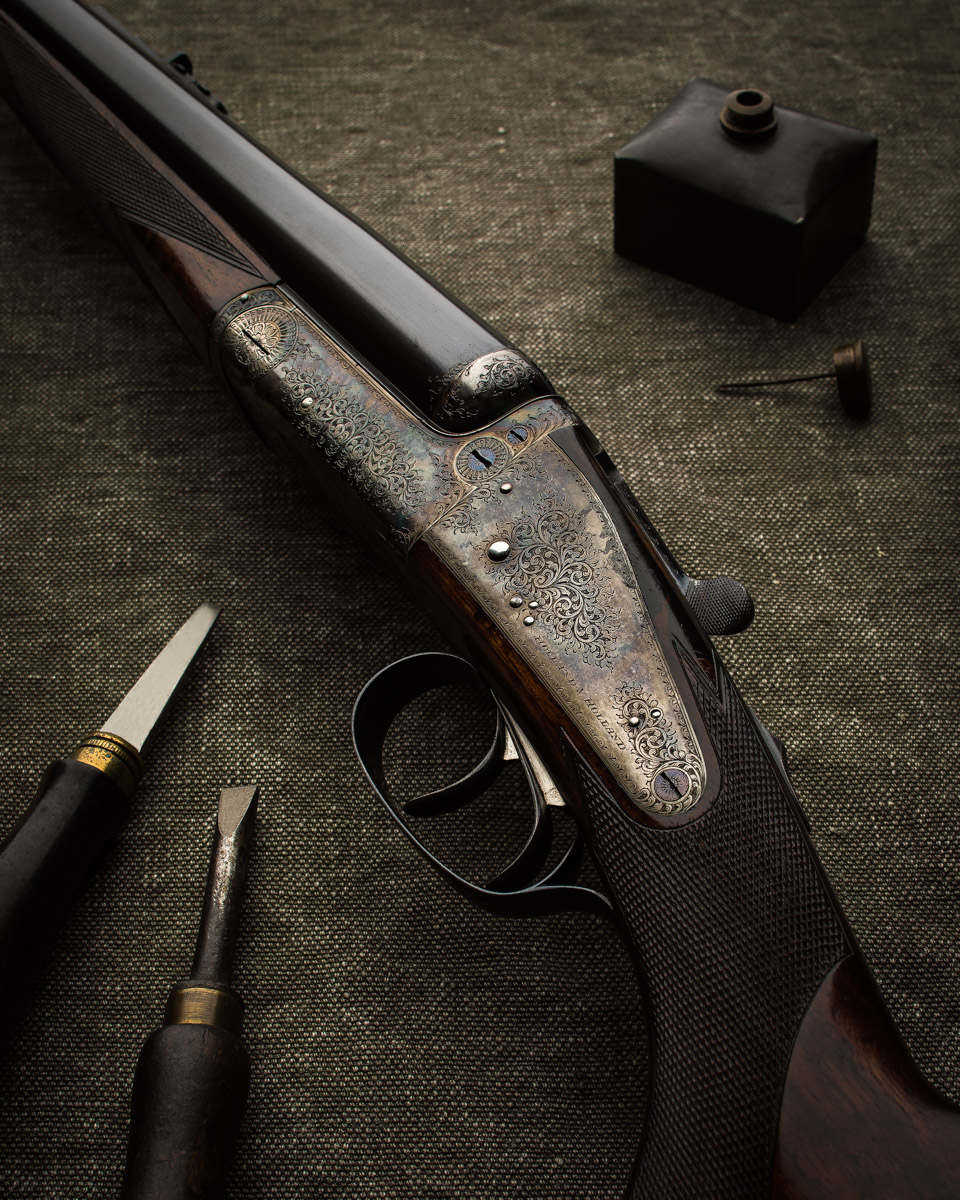 This particular double rifle is in Hollands proprietary .500/.465 calibre which was introduced in 1907 after the British ban on all .450 calibre rifles. Firing a 480 grain bullet at 2150 feet per second the calibre was a very suitable replacement for the .450 and competed evenly with the .470, .475 and .476 calibres.
These rifles have always had a certain appeal and are very distinctive in style. With the swept back, slightly dipped, back action locks they are very robust and a real work horse of a rifle. You regularly see Dominion shotguns in the field today which is certainly a testament to the strength of the design.
Recently sold by us, this rifle has considerable original finish and is the No.2 grade with a half covering of engraving which adds a delicate touch to an otherwise simple rifle. The build quality goes without question and hopefully its new owner will soon get the opportunity to use it once again in Africa.