The majority of actions available in single barrel rifle format appear to be in the wonderful 'Rook & Rabbit' calibre's that came into vogue at the beginning of the last century. Anson & Deeley boxlocks in these miniature calibres were certainly more prevalent than the falling block designs offered by Westley Richards at the time and they remain some of the most refined single shots of there type.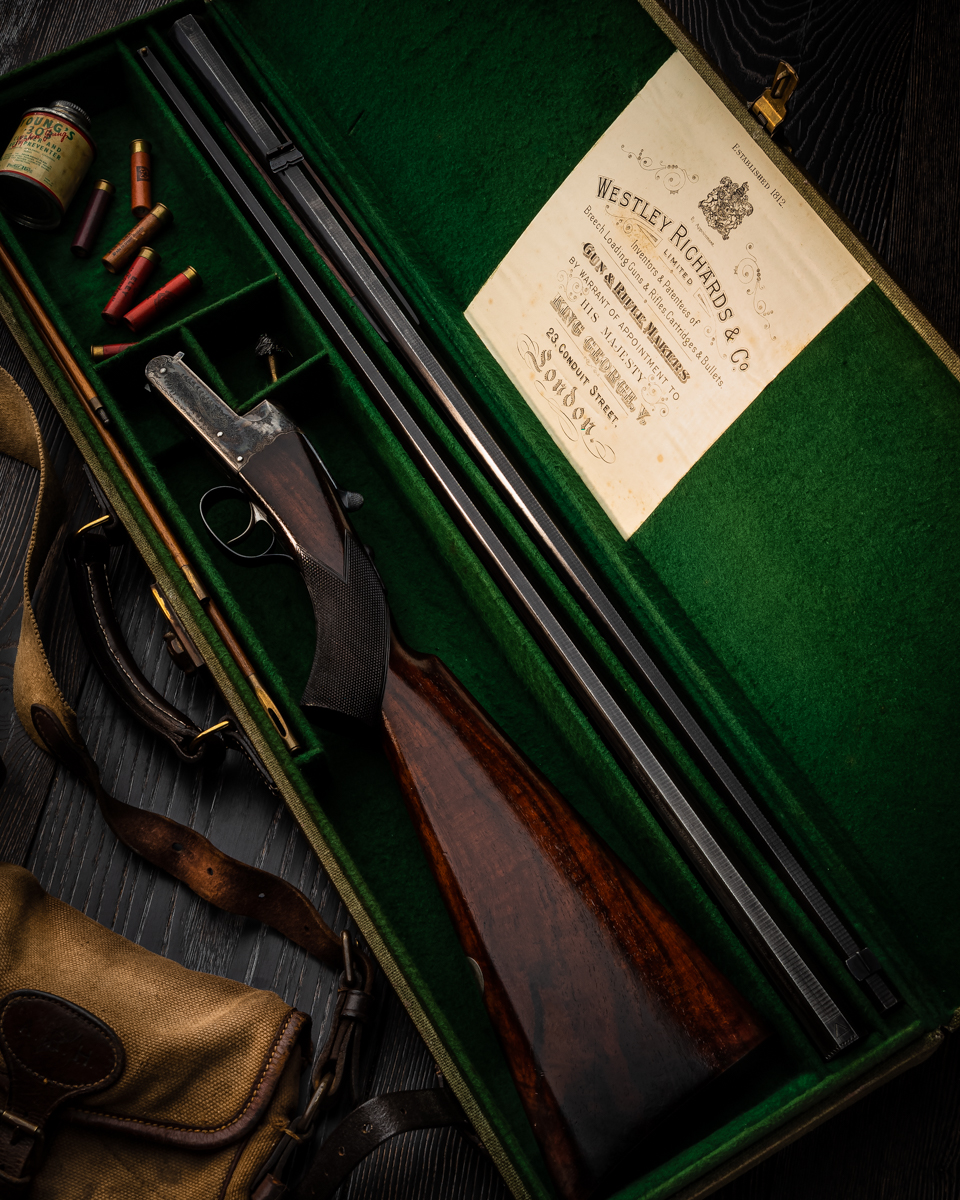 This particular rifle in .300 Sherwood has all the hallmarks of a very best Westley Richards boxlock rifle and appears unique in that it has an additional .410 barrel, the whole package original and complete in its makers case. Personally it really cannot get much better!
This rifle has Westley Richards signature 'scroll back' action as found on all of todays 'best' double droplock shotguns and the majority of double rifles. The wide top lever, jockey cap safety button and distinctive trigger profile are other instantly recognisable features of a Westley Richards.
The action profile and barrel breech end were kept very clean due to the fact that the extractor and ejector system were contained within the barrel flat. Other makers had theirs more visible on the outside.