A new boot has arrived in the Courteney stable and it is quickly proving to be a 'must have' item.
For the uninitiated, Courteney boots are the staple of professional hunters, safari guides, rangers, field researchers and photographers across Africa and their enthusiasm for the brand translated quickly into sales to outdoorsmen throughout the world over. Beginning with one style, modification and re-imagination of the core concept over the years has created a range of boots today, so whatever your preference, one of the offerings is sure to tick all your boxes.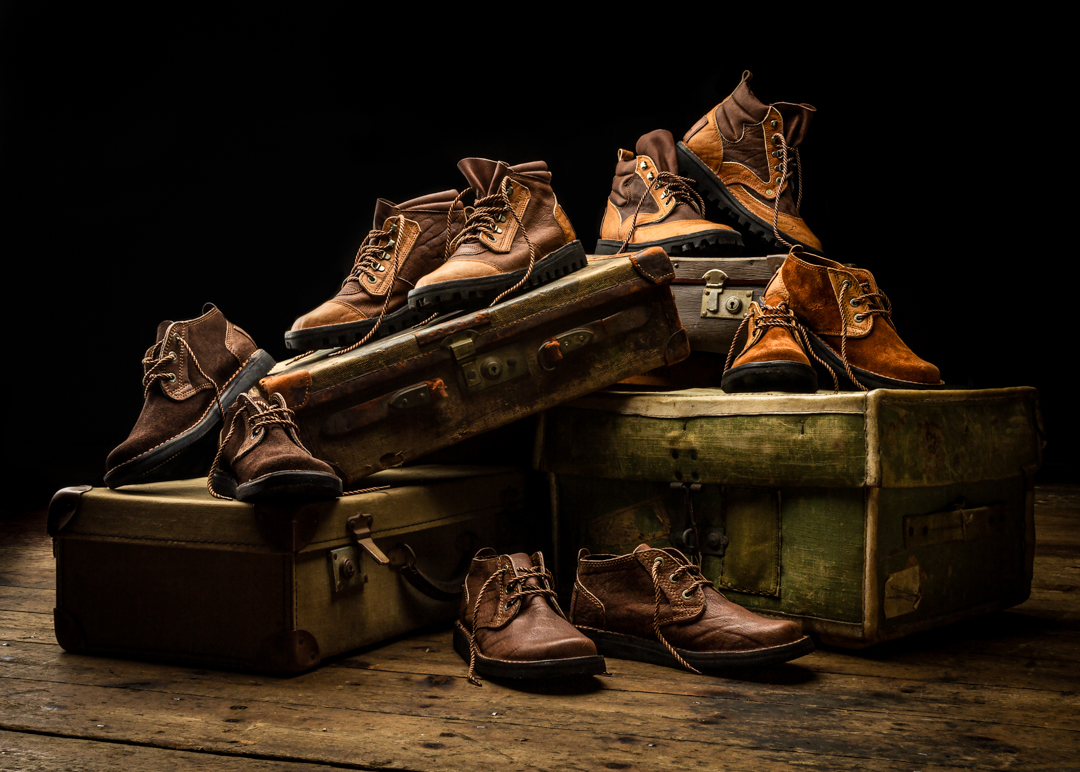 The newest boot in the range is a Chelsea boot style called the 'Nduna' and made from buffalo hide with a rubber sole featuring light ripples for grip. Like all Courteney boots, the Nduna is made from local animal skins in Zimbabwe. The company prides itself on creating very tough, very comfortable boots, capable of enduring the rigours of long days on safari in the sort of conditions in which many less robust products would become uncomfortable or degraded.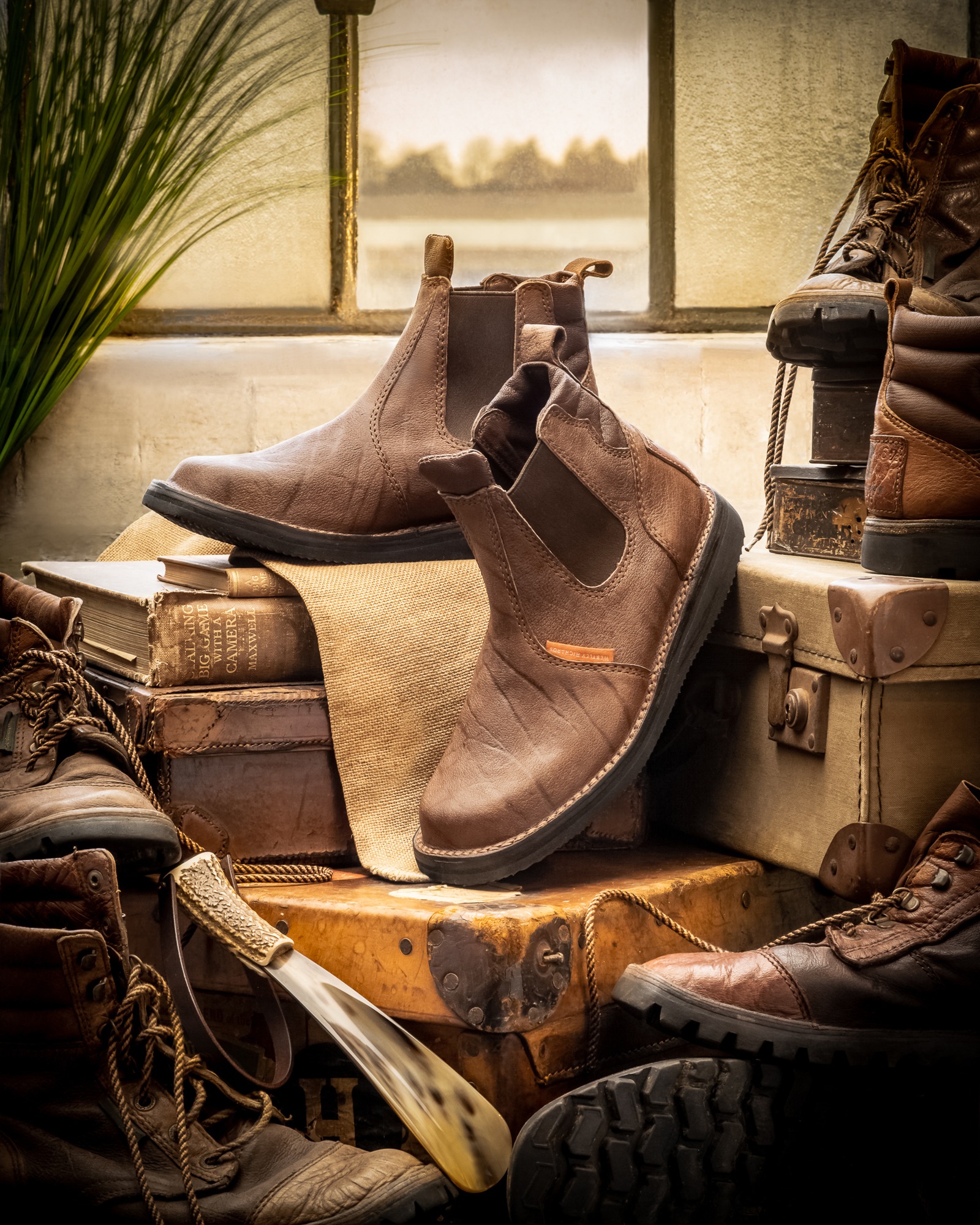 The Nduna is the latest addition to a line that includes the original 'Safari' boot, the higher, more padded 'Selous' boot, the tough 'Warrior' boot and the lightweight 'Vellie' shoe. Each has become classic of its type and has dedicated following.
The Nduna's departure from the rest of the range is the absence of laces. It is a slip-on boot bringing the world a Courteney Boot Company interpretation of the R.M. Williams paddock boot crossed with an engineer boot, but offering the exemplary comfort the brand is known floor. The fit is true to size and they are instantly comfortable, providing a non-slip cushion for your feet that is both protective and effortless to wear.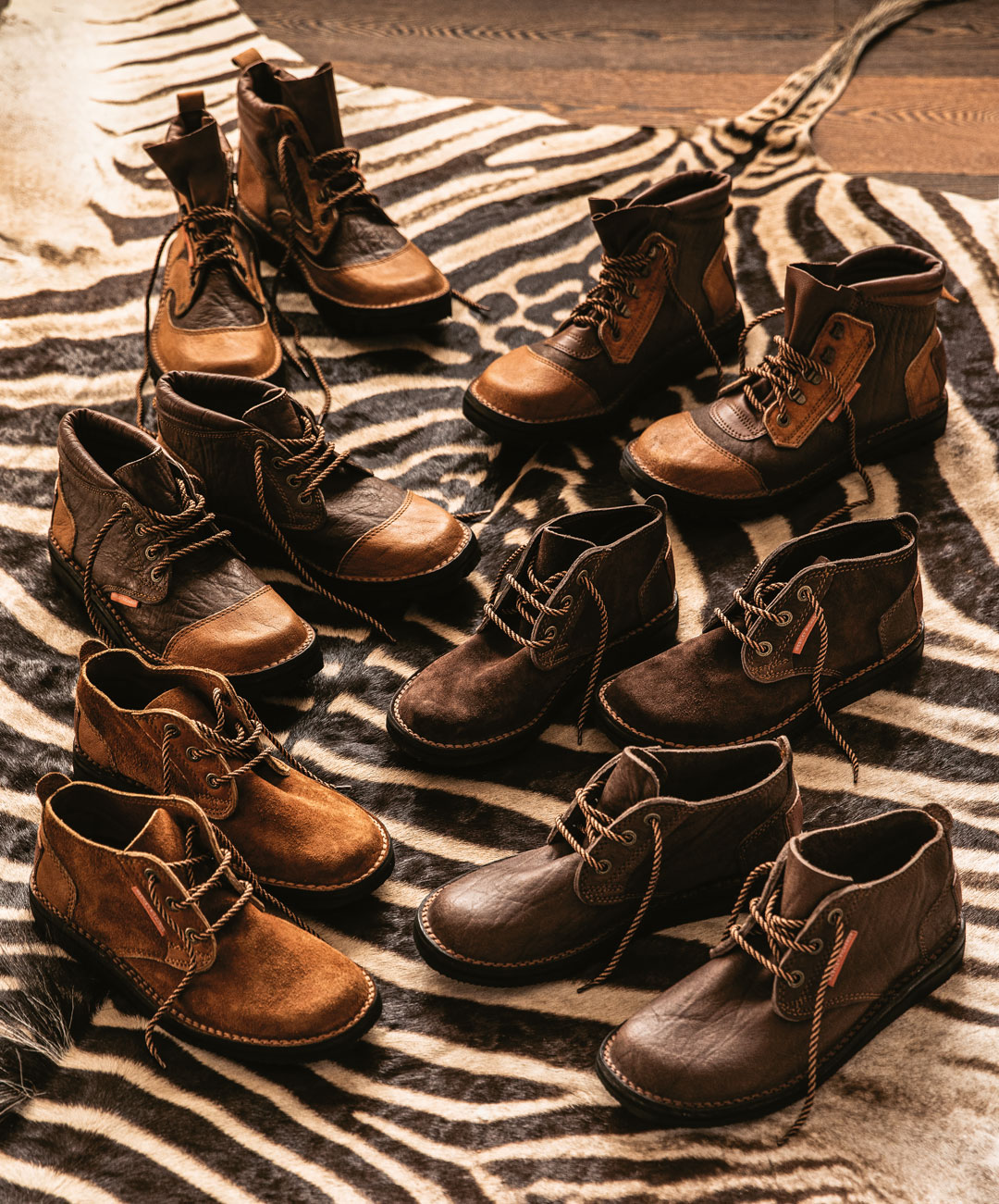 Like all Courteney boots, these are supplied with a set of cleaning brushes and conditioning balm. This should keep them in tip-top condition for years to come. Courtney boots are famously long-lived. The african hides they use are very tough indeed and simply look better and get more comfortable with age and wear.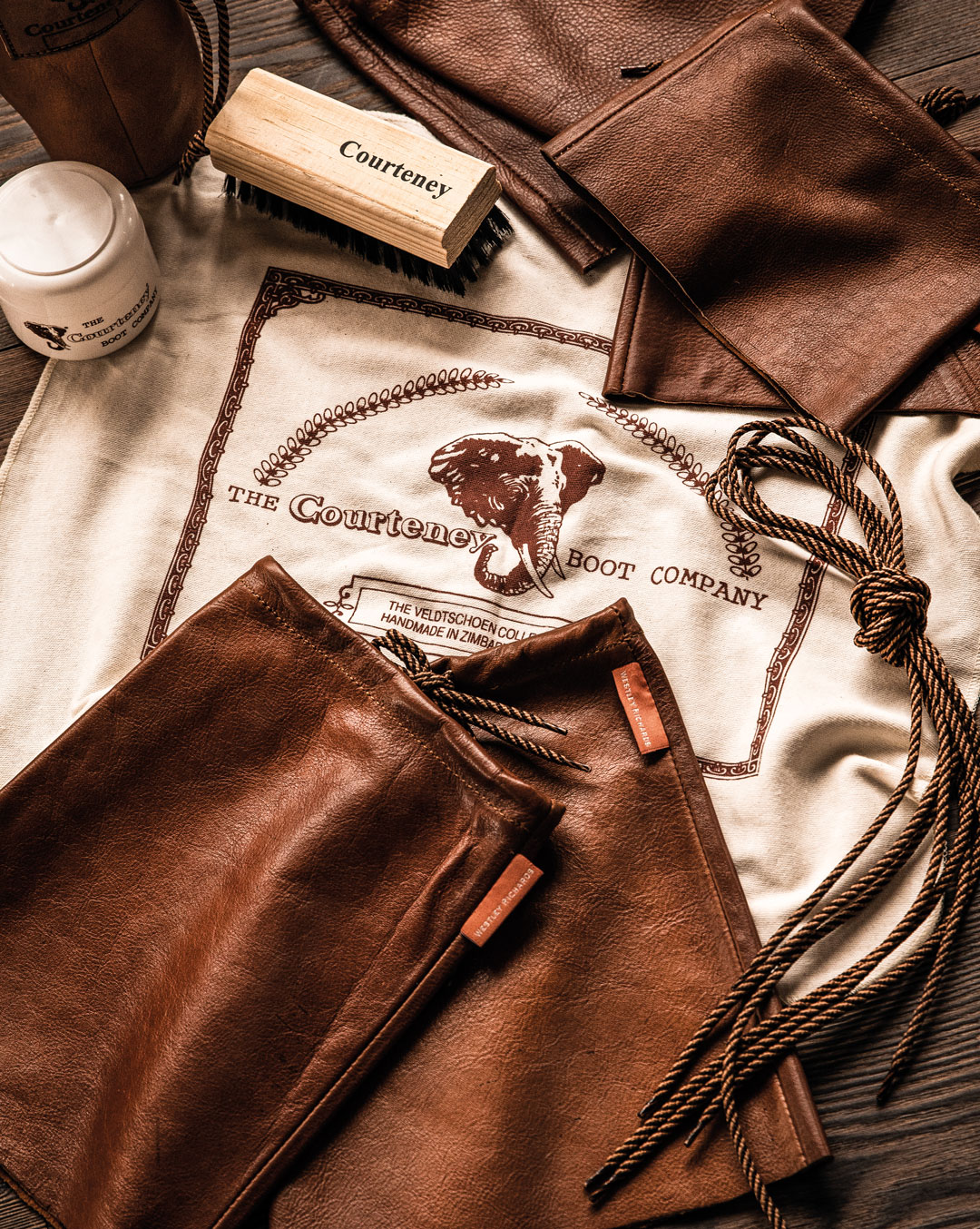 Westley Richards has enjoyed a long relationship with the Courteney Boot Company and each pair of Nduna boots has an exclusive 'Westley Richards' label stitched into the seam, denoting the long standing partnership and providing the assurance that Westley Richards customer-care applies, even to products made in, and shipped from, Zimbabwe.
As well as holding good stocks of all the Courteney boots, We have a full range of Courteney accessories, including laces, gaiters, cleaning products and insoles.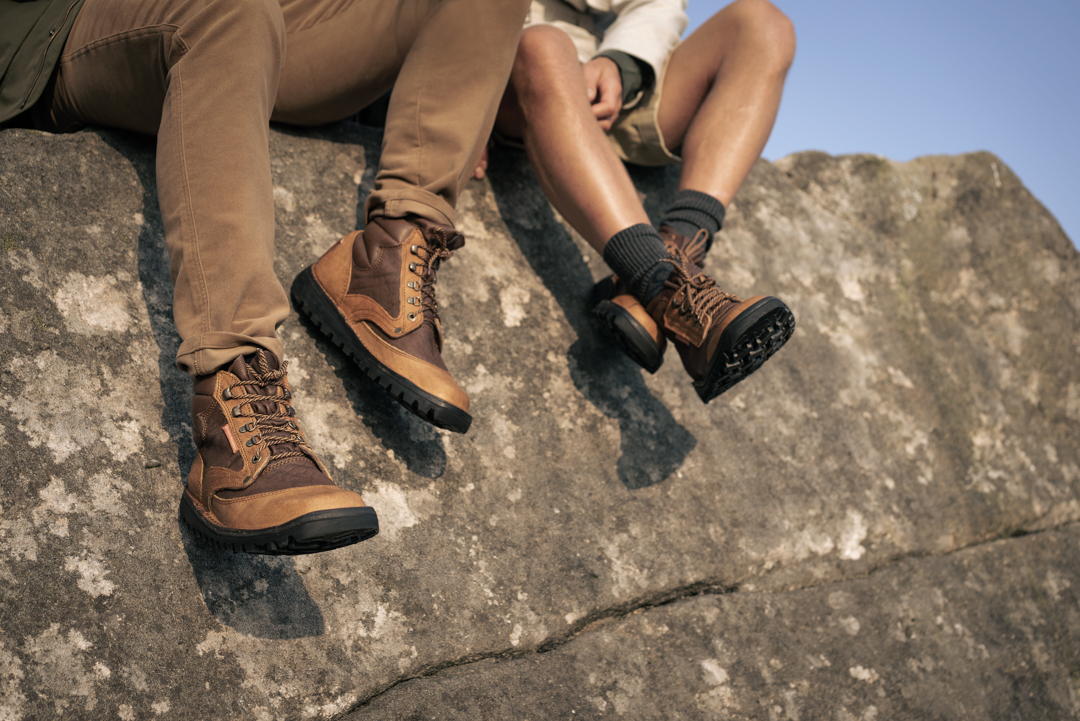 With new stock just arrived for Spring 2022, now is the right time to order your size (up to a UK size 12) in your preferred style. We guarantee that once you have owned your first Courteney's, you will always have at least one pair in your wardrobe. Probably more!
The Courteney name is an homage to one of Africa's greatest heroes from the Golden Age of adventure. Frederick Courteney Selous was a professional hunter, safari guide, soldier and adventurer.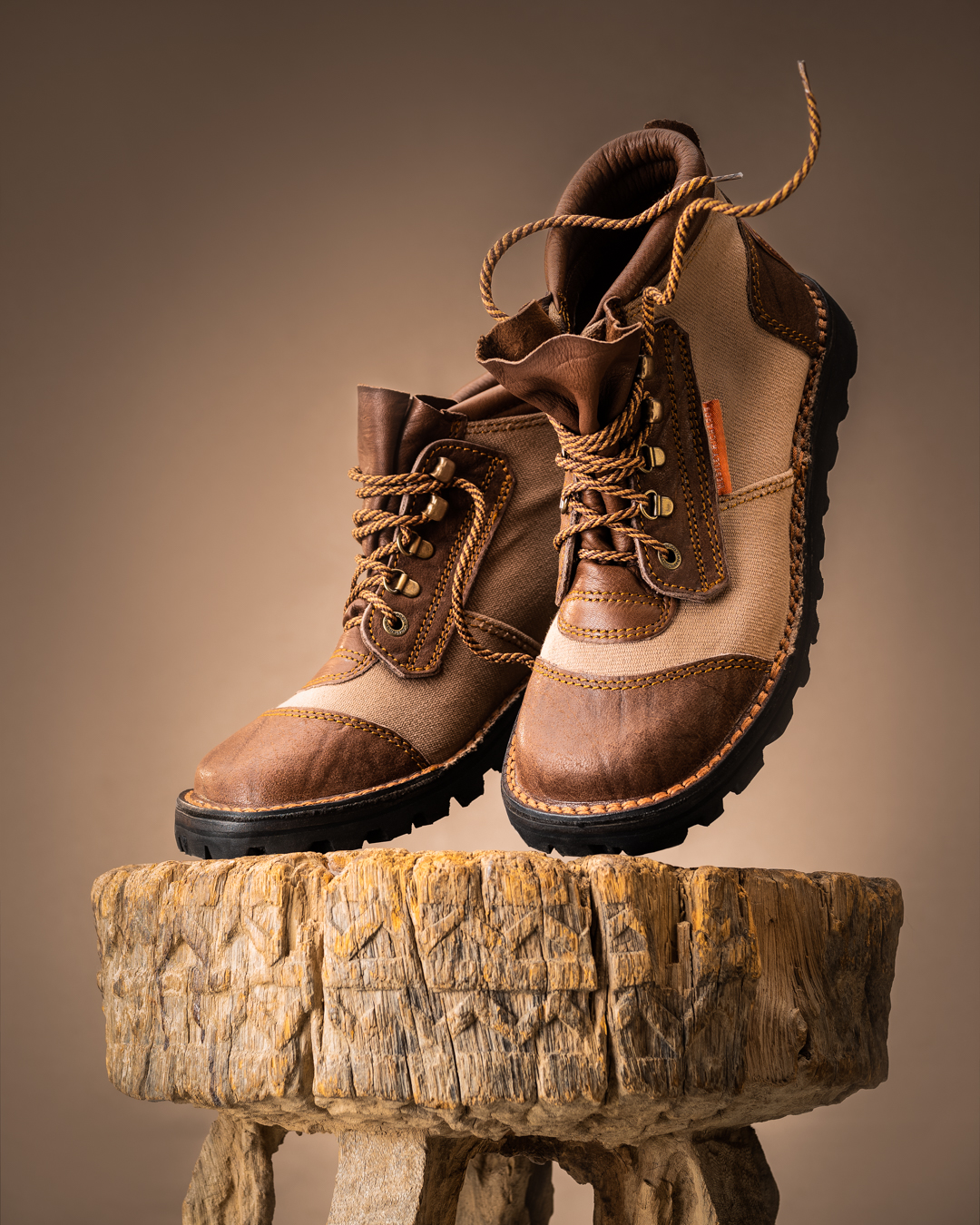 Among his exploits, he guided US President Theodore Roosevelt on his East African expedition and raised the 'Selous Scouts' as a fighting force. The vast 'Selous Reserve' in Tanganyika (now Tanzania) was named for him. His books, including 'A Hunter's Wanderings in Africa', survive him.
The spirit of Selous is encapsulated in every pair of Courteney boots, which are equally at home in his beloved Africa as was the man himself.