In 1948 J. Purdey & Sons purchase of J. Woodward & Sons finally gave the great London maker a foothold in the over/under market.
Two of Purdey's finest workers, brothers Ernest and Harry Lawrence, made small improvements to the Woodward design to make the Purdey over/under we know today. With the o/u being an ever popular style of gun for game and target shooters, the Purdey over/under remains one of the finest made anywhere in the world. It also stands as one of the most expensive.
With new gun pricing starting in excess of £150,000 for a single gun and second-hand pairs priced anywhere from $225,000 here in the U.S. to £250,000 in the U.K., the Purdey o/u remains out of touch for most of the shooting world.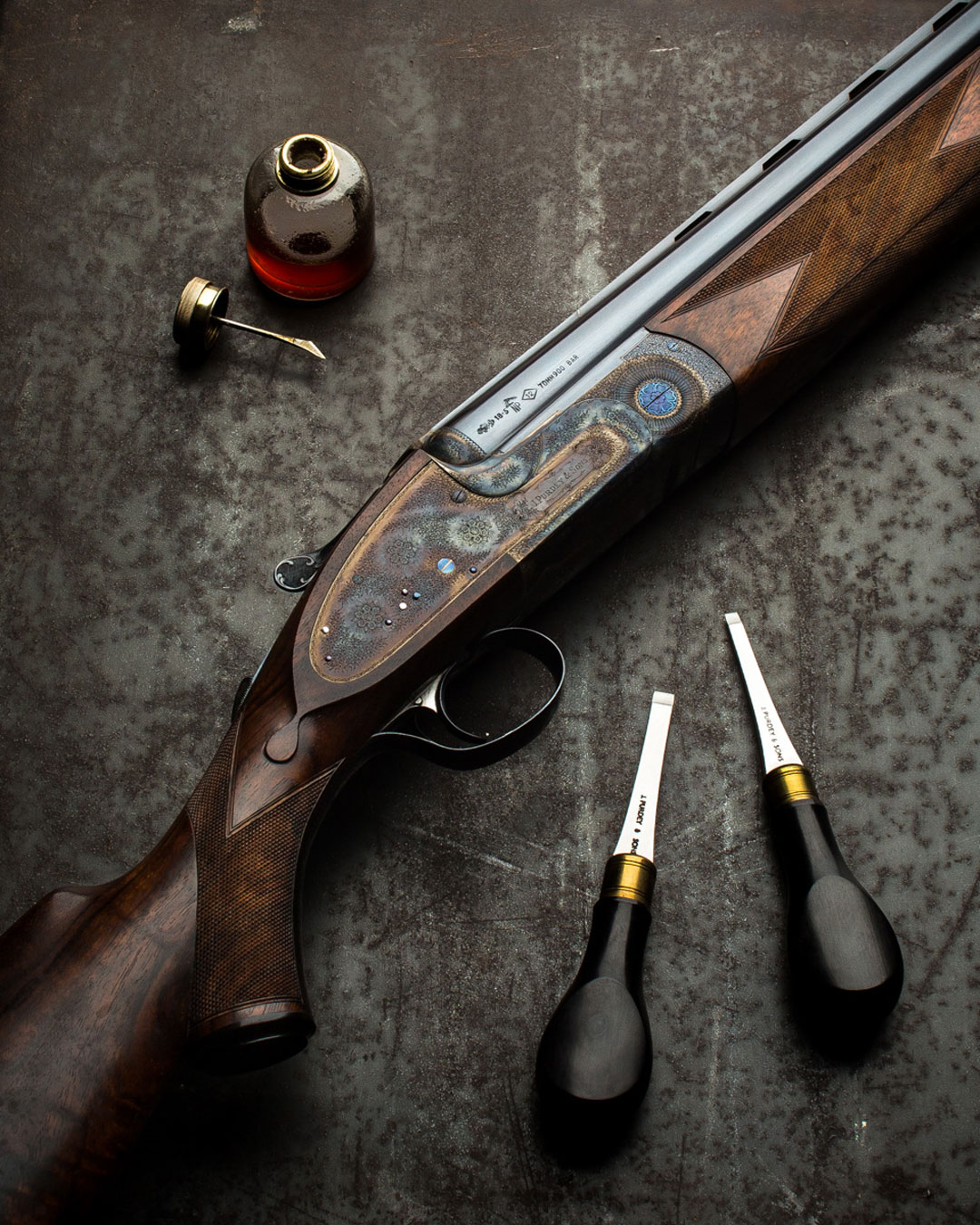 I have two exceptional Purdey Best quality over/under shotguns currently for sale at the U.S. Agency that are not only wonderful examples of just how nice Purdey's o/u can be, these two guns offer extraordinary value.
The first is a 12g two-barrel set made in the early 1990's in a configuration any Sporting Clays shooter would like. Acquired from the original owner who was a world class live pigeon shooter, the action has a square bar and is fitted with two sets of 28" barrels, one set choked Full/Full and the other choked ¼ and ¾. Both sets of barrels also carry original vent ribs, a rare feature on an English gun that appeals to American sensibilities. The gun also has the famous "Woodward" shaped grip, excellent stock dimensions and Purdey's classic Rose & Scroll engraving expertly cut and executed. The gun remains in super condition and is housed in the Maker's original best quality oak & leather flat case.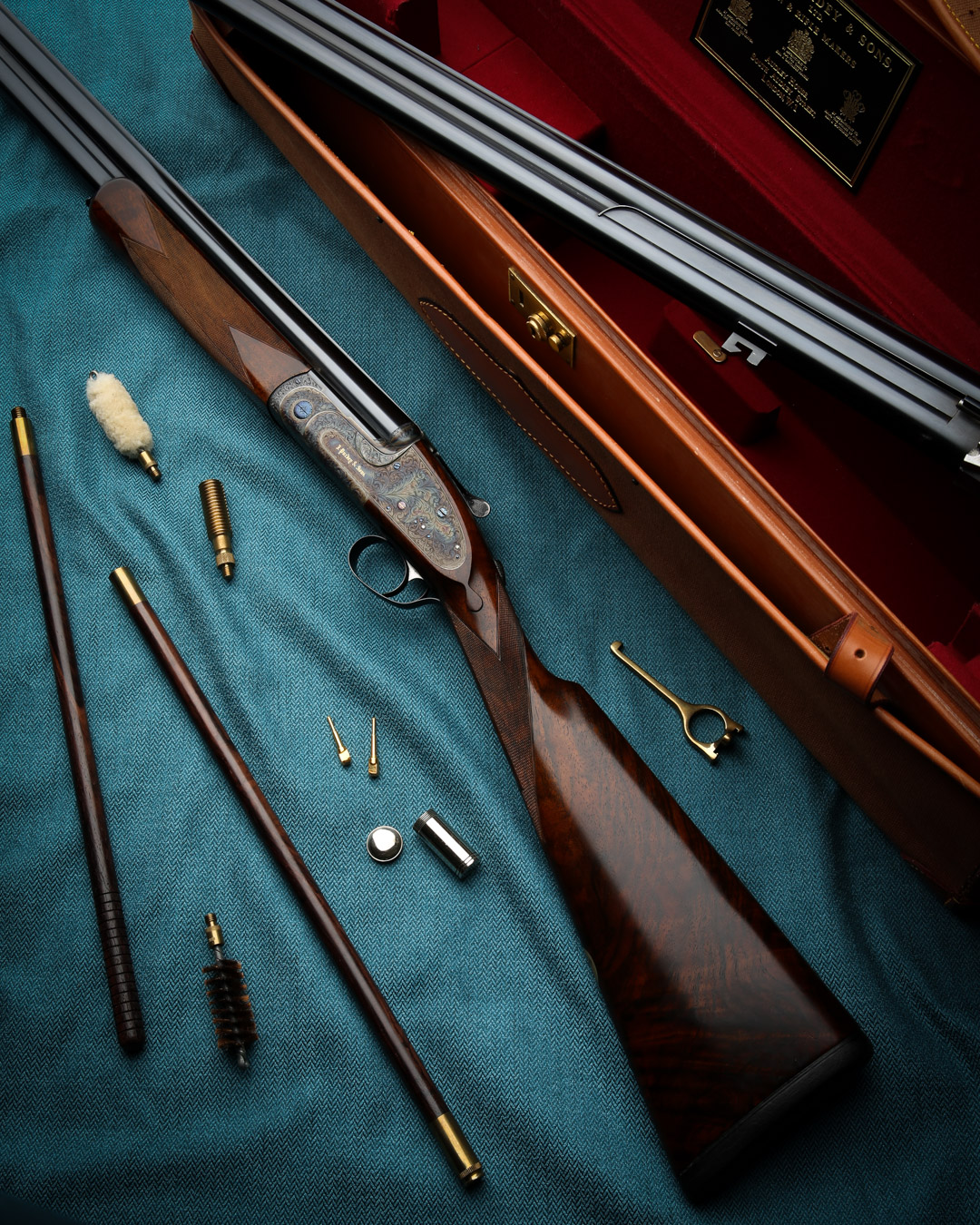 The other Purdey o/u here at the U.S. Agency is an "Extra" finish, round body gun also fitted with two sets of barrels. This gun was also sourced from its original owner and made in the early 1990's as well, and ordered to offer the versatility required for North American hunting. Each set of barrels have hand filed solid game ribs, the first set of barrels are 26" and choked Cylinder and Cylinder, the second set are 28" and choked Improved Cylinder (.005) and 5/8 (.025) with original 3" chambers (76mm London proofs). This gun also has excellent stock dimensions, a straight hand, and the action body and lock plates embellished in Purdey's deluxe, or "Extra" finish, engraving which has been a pattern employed by the company for well over 100 years. This gun too remains in super condition and is housed in the Maker's original motor case.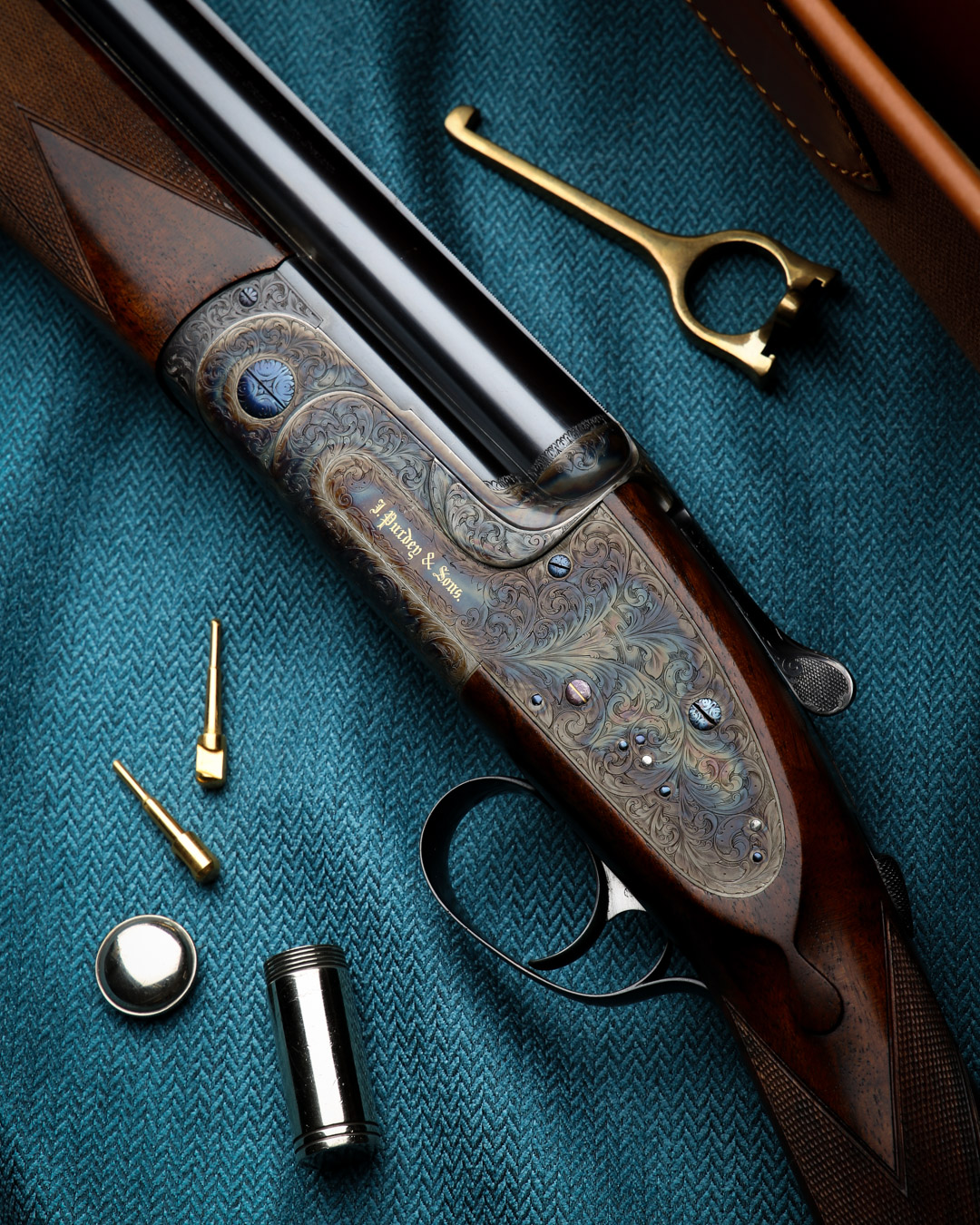 The guns were made in early 1990's, in what I consider to be one of Purdey's best eras.  The fit, finish, and overall quality of both guns supports this. Both guns handle and feel far livelier than their weight would suggest, and each gun displays the quality one would expect from guns that normally carry six-figure price tags. The best part though, is that these guns are priced well below their replacement cost, making them far more accessible than one might think.
For inquiries about these or any of the fine guns and rifles we have for sale at the Westley Richards U.S. Agency, please contact L.D. McCaa at 850-677-3688 or ld@westleyrichards.com