We have an old saying over here about waiting for a bus: 'you wait ages for one and then two come along at the same time!' Well that seems to be the case with our very rare, and pretty, 1897-model sliding-block, single-shot rifles.
1897 model, single-shot, rifles by Westley Richards are not particularly rare. However, the small or miniature version, built in 'rook and rabbit' calibres, on the small frame action are very scarce. It is thought that only a handful were ever built and we have only seen 4 in the last 25 years here at Westley Richards. Of those, only two have remained in the  original chambering, including this lovely little .297/.250 take-down version.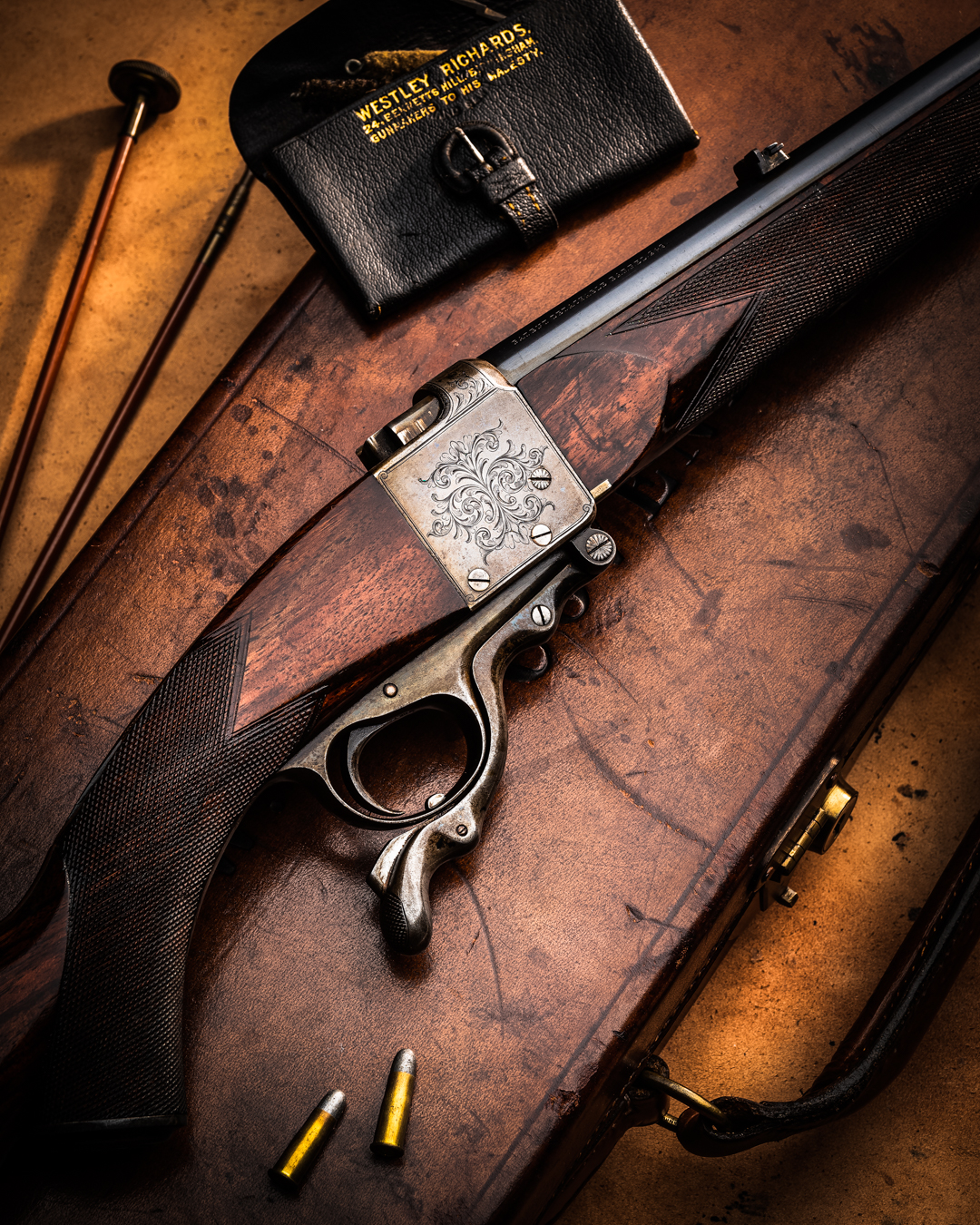 These would not have been cheap rifles to manufacture, regardless of calibre, and to order one as a rook and rabbit bagger would have been the ultimate indulgence; but an understandable decision for a man of wealth and taste, for not only do these rifles look and feel classy, they are superbly designed, reliable and accurate. Those of us who know the simple pleasures of stalking summer hedgerows, in late afternoon sunshine, seeking rabbits on the field margins will appreciate at the added pleasure of doing so with a perfect, little, best-quality rifle.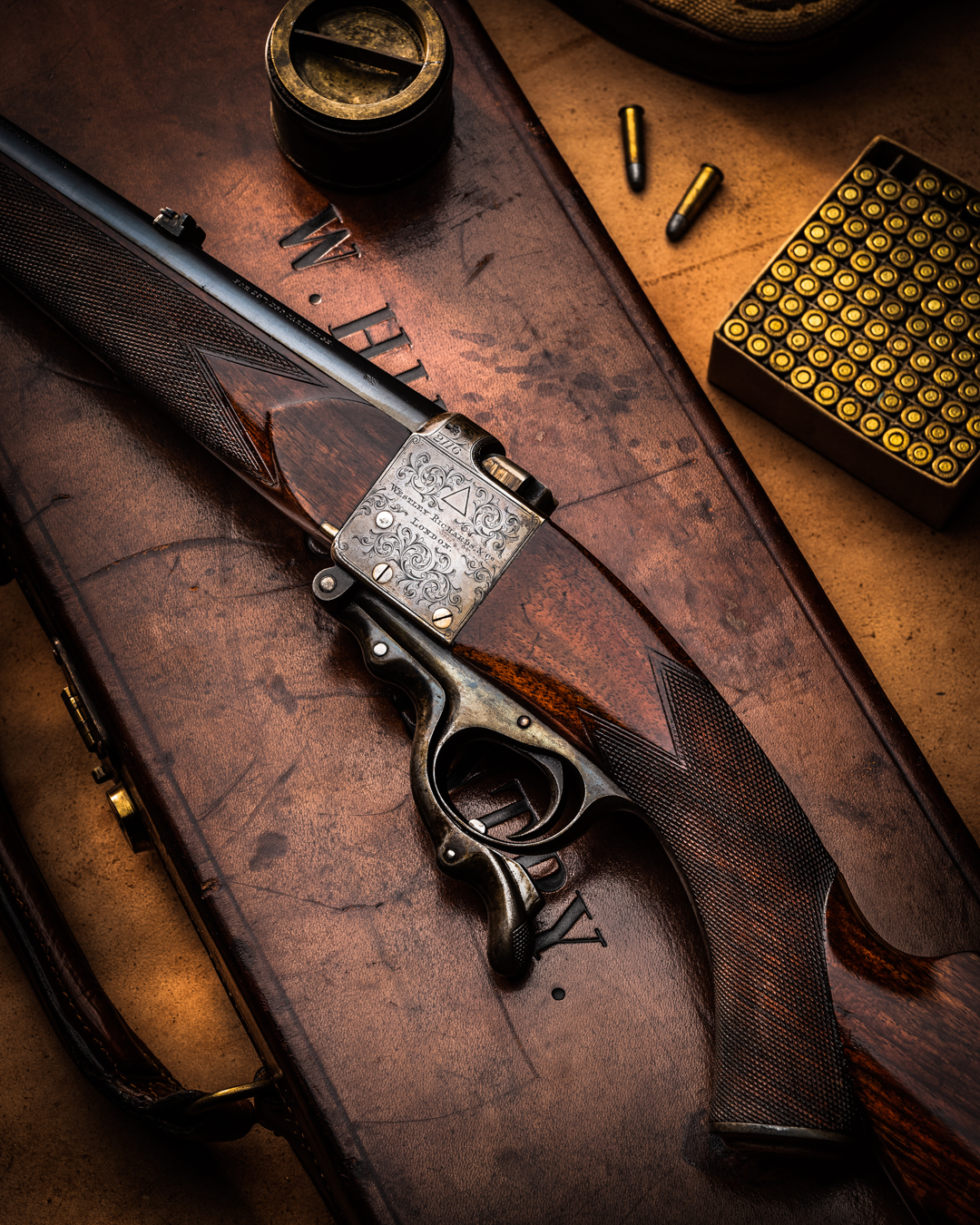 The 1897 action like many of Westley Richards earlier single shot designs, has a lever-under-guard acting to expose the breech, by dropping the block, to open the chamber for insertion of a single cartridge. This example also shows the 1897 'Westley Richards Patent Detachable Barrel', providing the take-down facility that is so helpful in making transport of a rifle less cumbersome. It fits neatly into its shot-gun type case and is easily re-assembled in seconds; without the need for tools.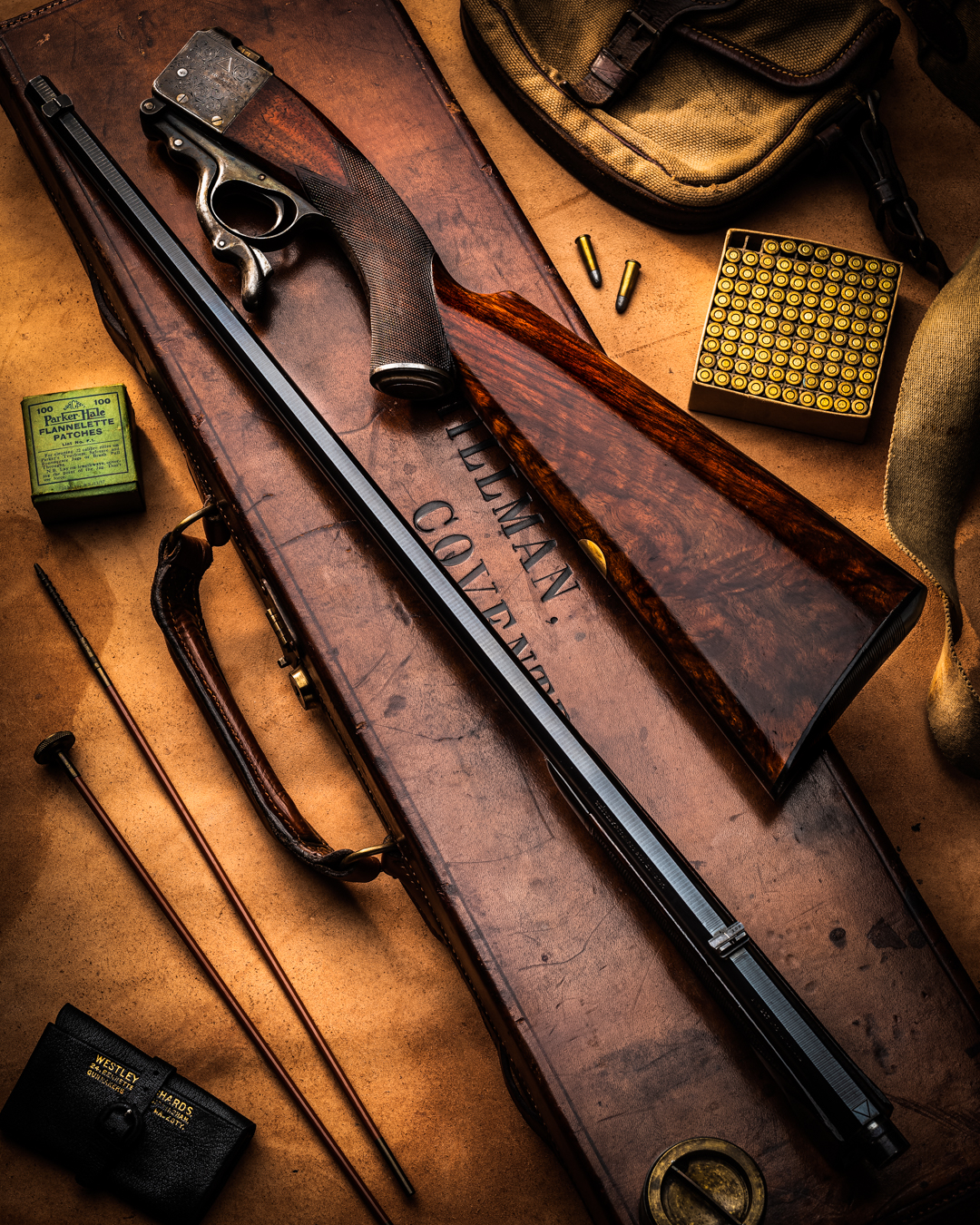 As is so often is the case with 'best' quality rook and rabbit rifles, the wood is of very nice quality, showing depth, figure and colour. The engraving is tasteful and the action nicely case-hardened. Much of the original metal finish remains. The case retains the London label for Westley Richards' Bond Street shop and boasts four lines of royal patronage.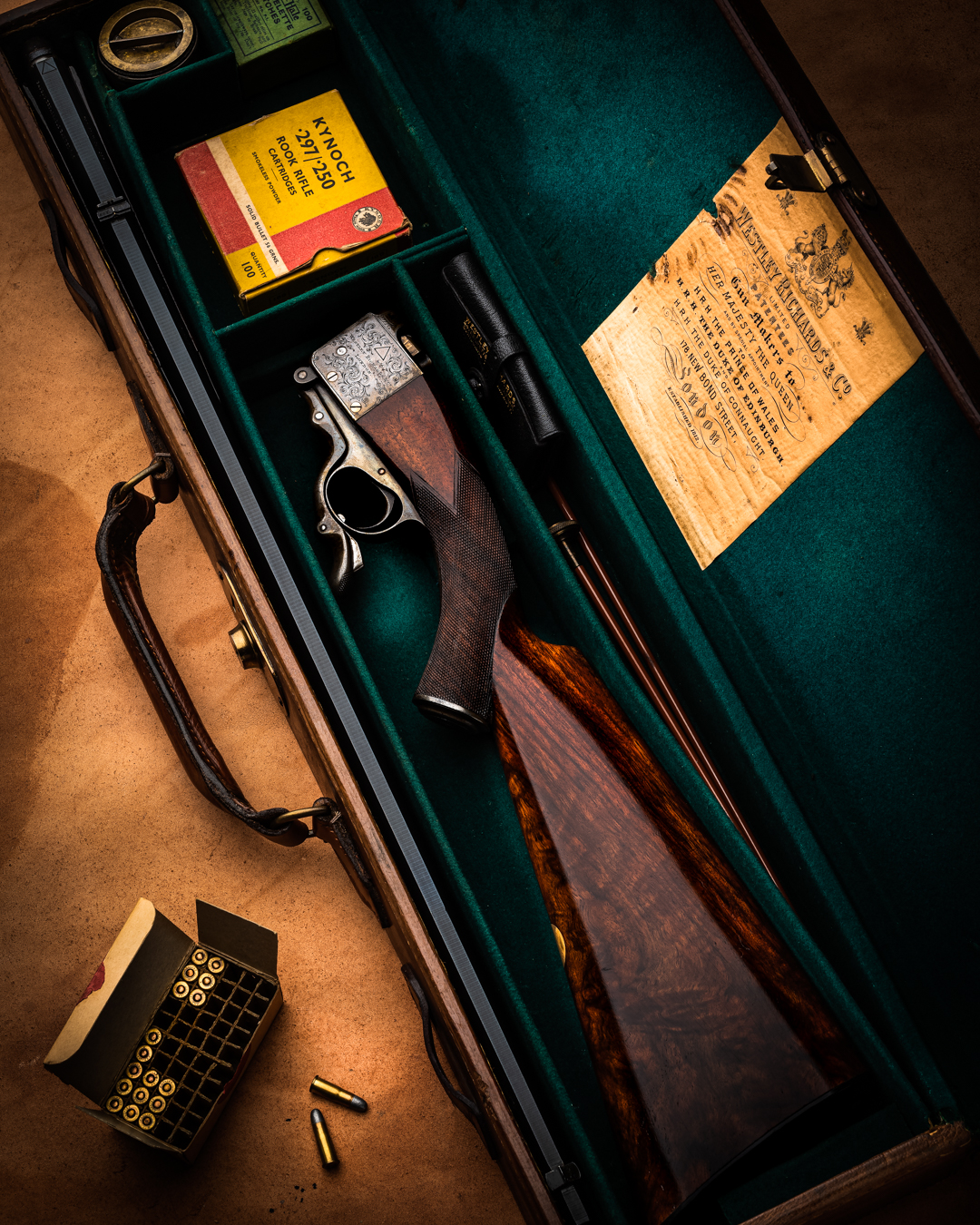 The rifle, while appearing little used, has been carefully refurbished, cleaning out the chequer and removing dents and scratches from the woodwork, then applying a new oil finish, as it would originally have sported.
In all, a rare, beautiful and desirable piece for any collector, which, if he had the ability and desire to hand load ammunition, would still dispatch vermin on the farm with the ruthless efficiency it did back when the last major war the British could recall was in South Africa. The war to come would be the reason many sporting rifles of this era went un-touched for decades; their owners having put them away before heading to France, never to return.