These rifles were owned by professional ivory hunter Capt James Sutherland, hard man actor Stewart Granger, and legendary writer Ernest Hemingway.  All three men suited this iconic calibre as their personalities were certainly of the larger than life variety.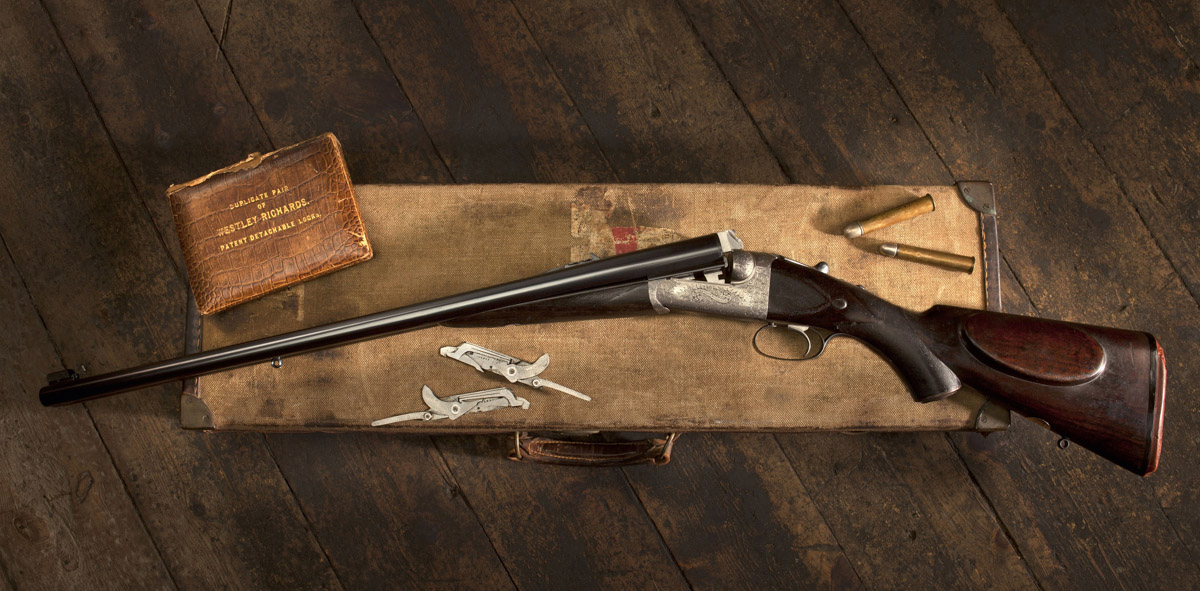 Captain James Sutherland's .577 now on display at our factory.
Sutherland's rifle resides here at the factory and although well used it still has crisp rifling and great condition.  Luckily we have the case and spare locks to go with it.  This rates as my own all time big game rifle particularly as it has all the great Westley Richards features, including our single selective trigger!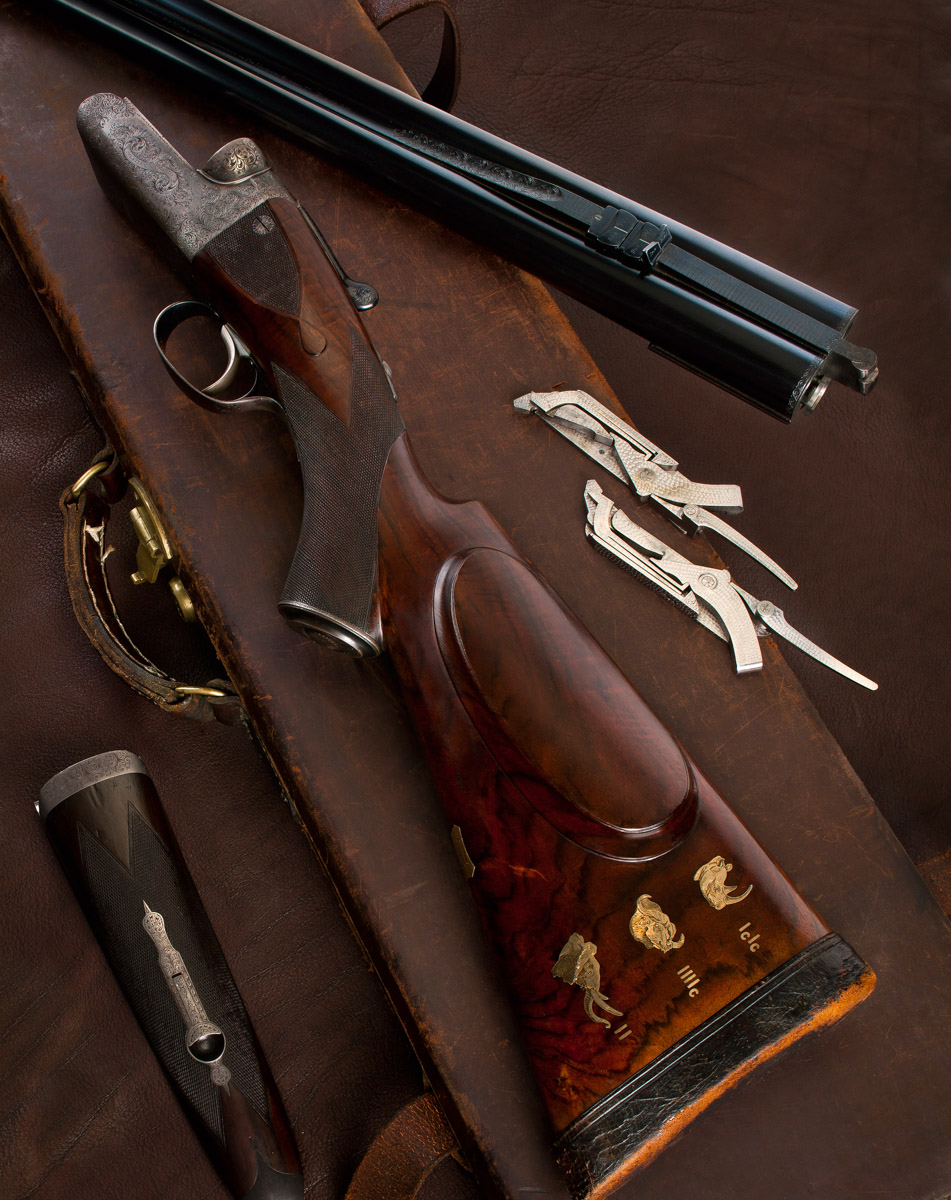 Stewart Granger's .577 with tallies of game hunted inlaid in stock.
The Granger and Hemingway rifles now reside in private collections and are both cherished by their respective owners.  Each is a great historical rifle in terms of our own legacy and that of the two men who owned them.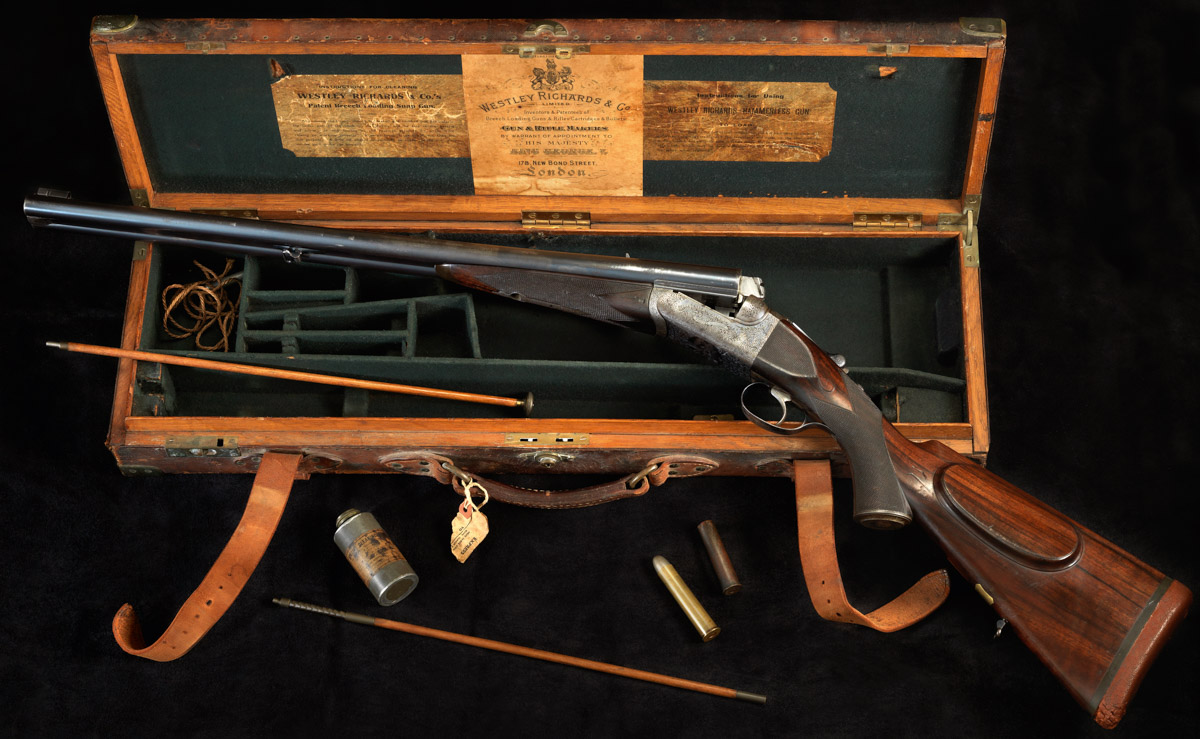 Ernest Hemingway's .577 complete with original case.
Both of these rifles retain lots of original finish as they were 'client' as opposed to 'professional' use rifles.  I always like Grangers inlaying of Elephant, Rhino and Buffalo in the stock with the tally of each hunted, those marked with a 'c' having charged him!
I was lucky enough myself to hunt buffalo with a brand new Westley Richards .577 hand detachable lock double rifle last year in Tanzania with Danny McCallum safaris.  Not only was it a privilege to hunt my buffalo with Danny himself, but I was able to take one at under 15 paces in typically long grass.  Whilst there are many that would deride the use of such a heavy calibre rifle I have to say that it was certainly very comforting in the thick stuff and as Danny himself said 'it speaks with authority'.  Need I say more!