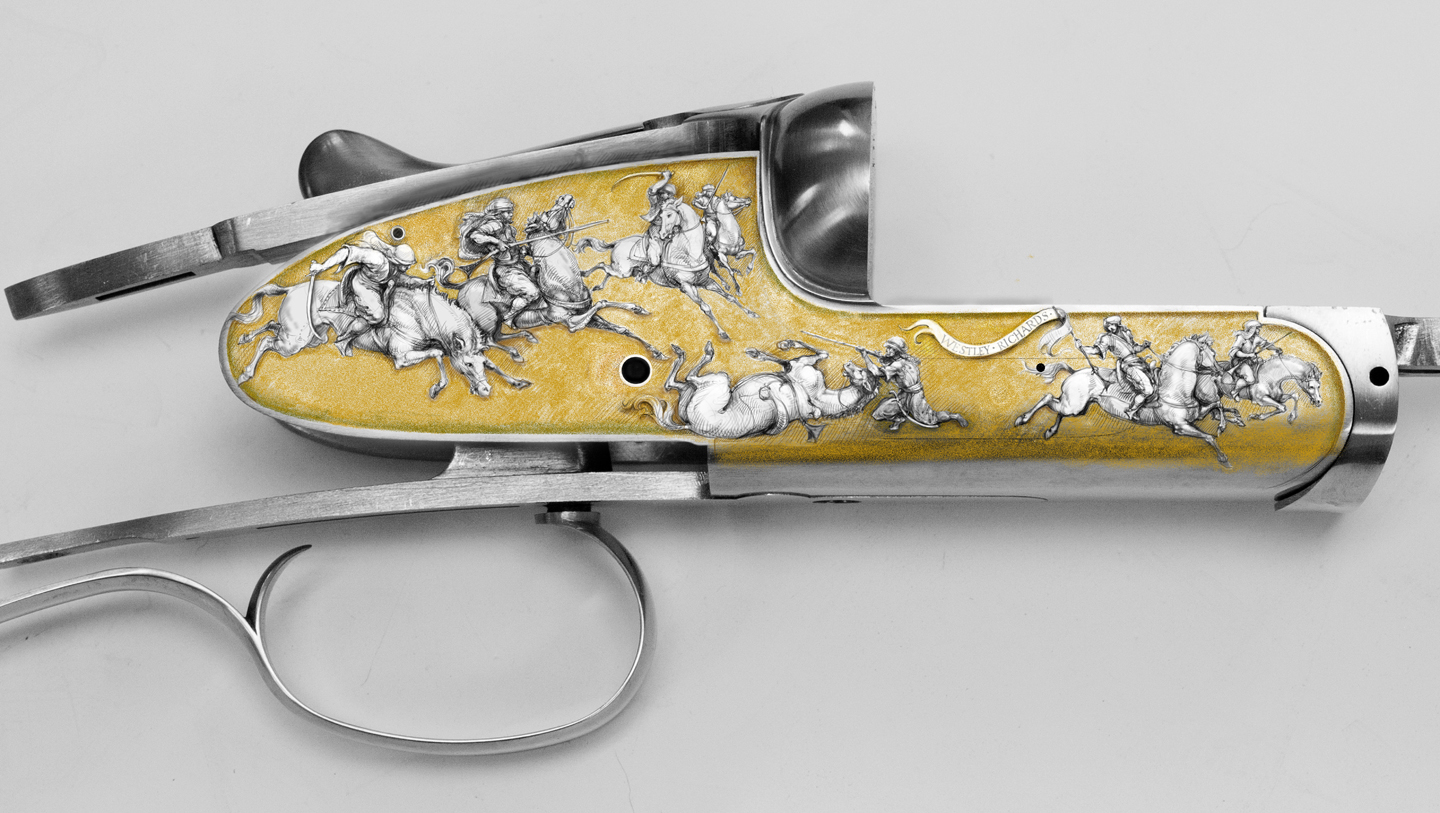 I was in 2 minds whether to post these drawings of the fist project up, the pair of 12g round body sidelocks, initial thoughts of people plagiarising a practise rife in this area. Perhaps it is a bit premature, but then I felt they are such nice drawings why not!
The drawings also show nicely the process of designing an exhibition gun so that a concrete theme can be executed. So many guns are engraved with minimal, if any, layout and composition work being done in advance. Paul and I have been bouncing drawings and thoughts back and forth across the Atlantic for the past 2 months and these are now the working drawings for  the guns. There will of course be additional engravings and carvings but the "theme is set".
The pair of guns will be executed in the Rococo style, carved steel relief figures and decoration with a gold background. I am afraid you will have to be very patient to see the end result but we are off and running now as they say!