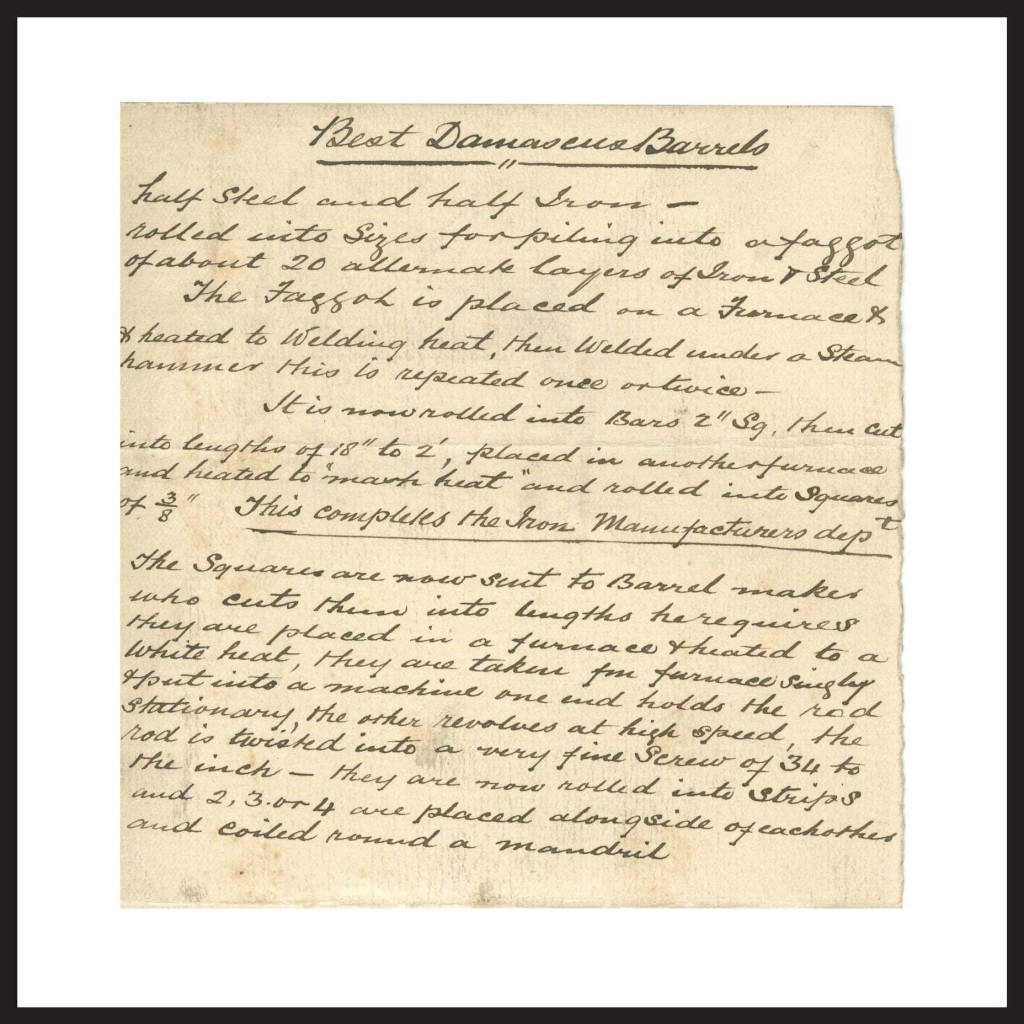 It is now rolled into bars 2" square, these cut into lengths of 18" to 2', placed in another furnace and heated to "mark heat" and rolled into squares of 3/8". This Completes the process from Manufacturers dept.  
The squares are now sent to Barrel maker who cuts them into lengths he requires they are placed in a furnace & heated to a white heat, they are taken from furnace singly and put into a machine one end holds the rod stationary, the other revolves at high speed, the rod is twisted into a very fine screw of 34 to the inch- they are now rolled into strips and 2, 3 or 4 are placed alongside of each other and coiled around a mandril"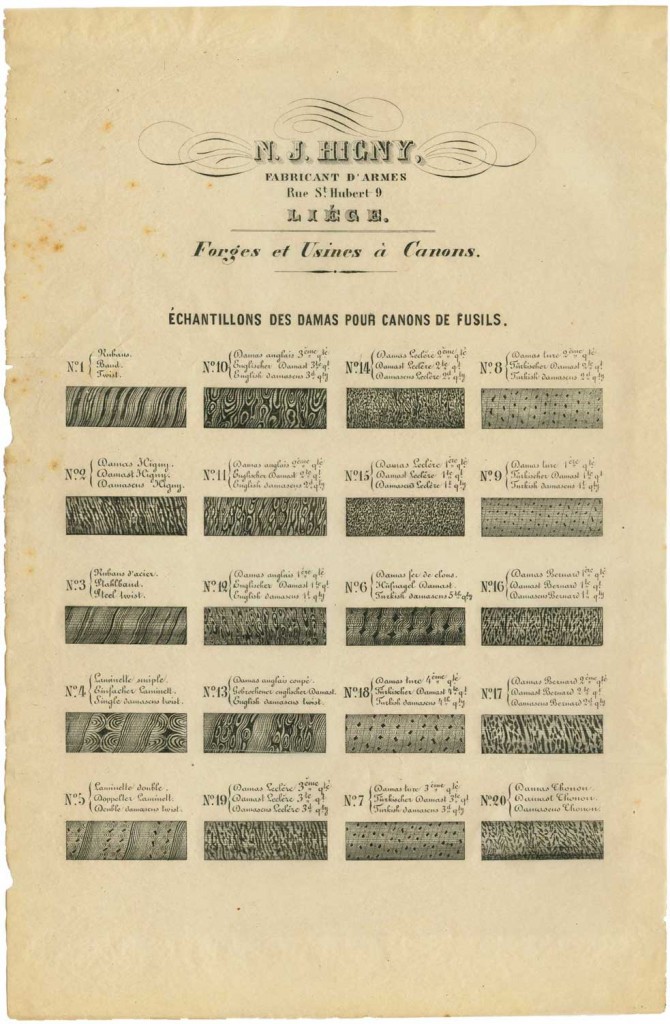 Top. A sample of damascus barrel showing the construction.
Bottom. A Liege barrel makers pattern sheet showing damascus options.
There has always been a great deal of interest and admiration for damascus barrels and the skill of making them. Today gunmakers such as W.W. Greener use old damascus blanks and build new guns to order with them. James Purdey have even introduced a fully damascus gun! These small items from our archive demonstrate, I hope, the process of making the barrels and the skill that was involved. The better the skill, the better the pattern in the damascus!