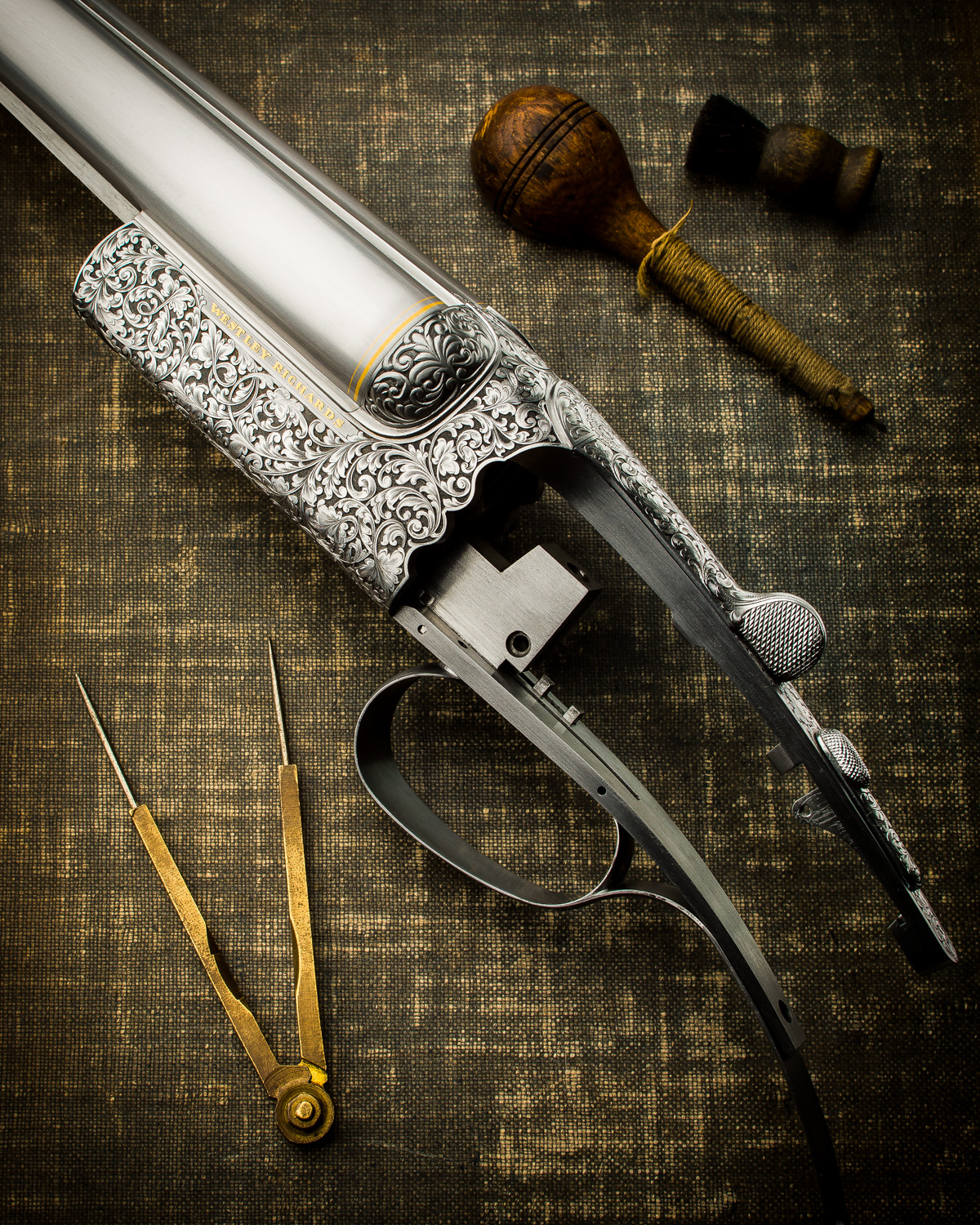 Over a century ago, such guns were promoted by the company as 'Modèle de Luxe' featuring the 'highest quality and finish'. These guns compared very easily and often surpassed in both quality and price the very best guns being built in London at the time. The general demise of the gun trade post World War Two, combined with the worldwide financial ravages of war saw the rapid decline in the ordering of such guns from the Westley Richards books.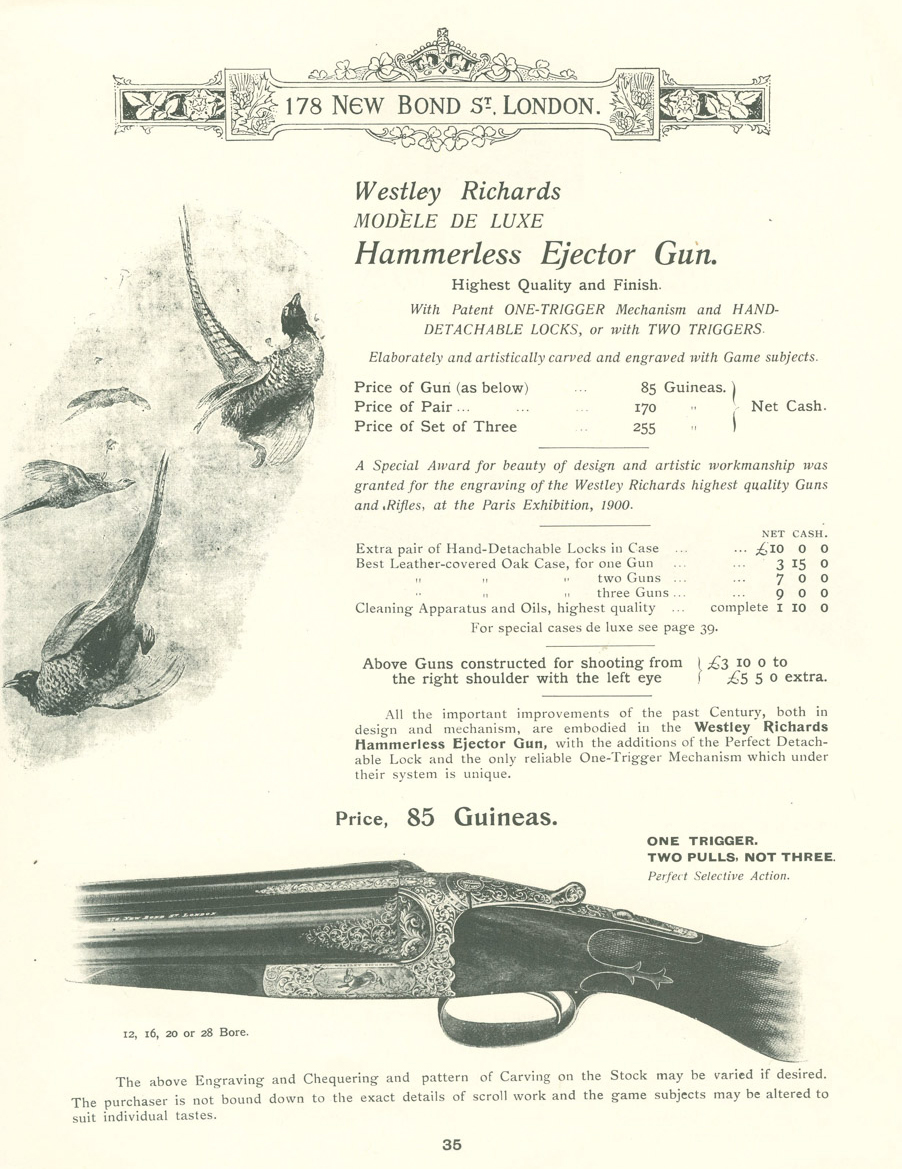 Westley Richards 1912 catalogue describing the 'Modèle de Luxe' droplock shotgun.
Fast forward to the 1990's and from the USA came a renewed interest in the British gun trade signalling what would become a renaissance in the hand made gun and the craftsmanship associated with it. A modern age of collectors started to push the gunmakers for models and a quality of product not built since the war.
At the same time a new generation of engravers were coming to the scene capable of executing some extraordinary designs. Thus saw the re-birth of high art guns and the first of a new generation of Westley Richards 'Modèle de Luxe' and 'Modèle de Grande Luxe' guns and rifles. Though originally few in number, recent years have seen a big shift in the production of these very individual guns and rifles.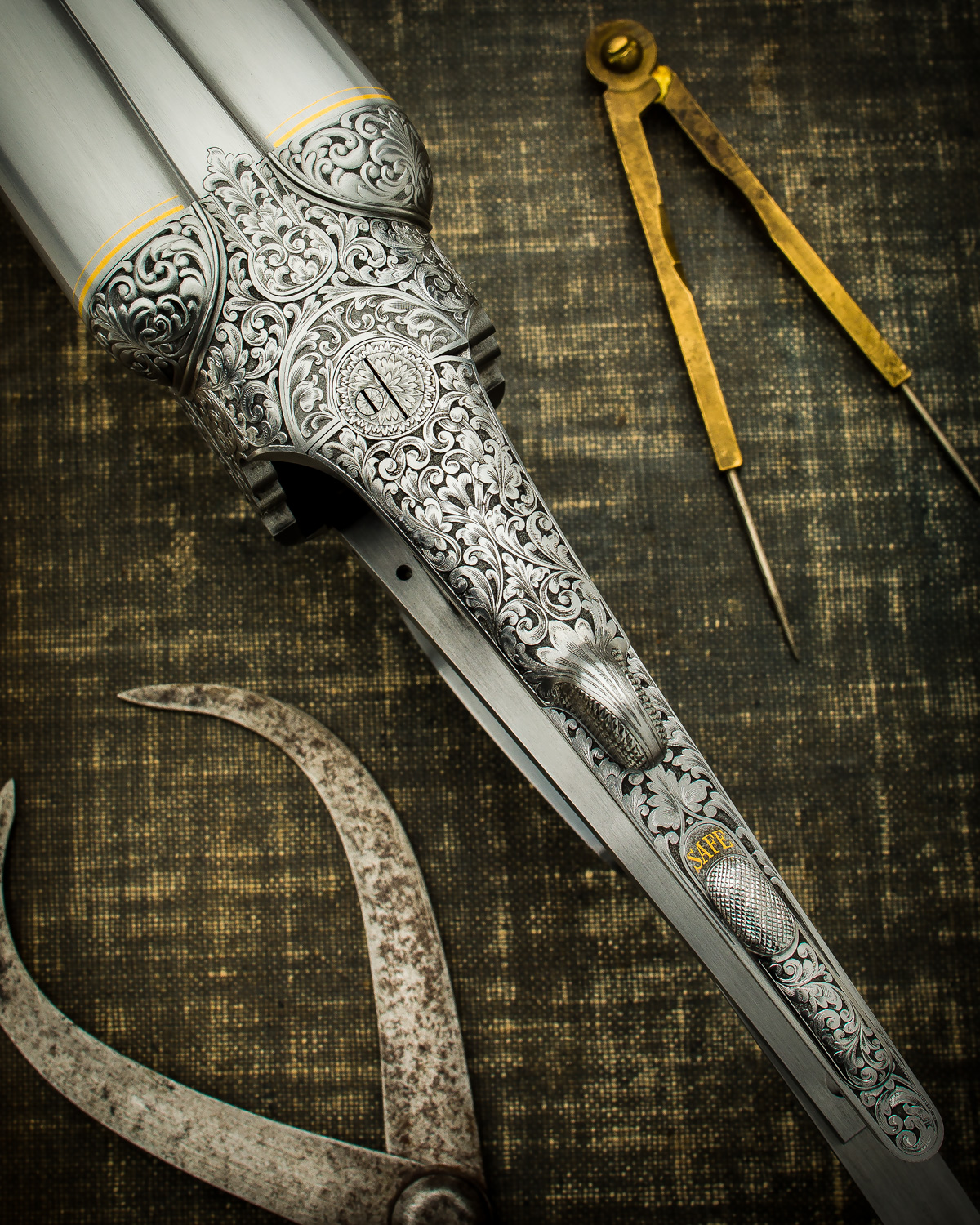 The gun shown here is a 20g droplock featuring elaborate etched back scroll with carved fences and a Setter flushing two Bobwhite quail. Inlaid in gold the Setter is integrated within the scroll design so adding a realistic feel of being stood within the cover.