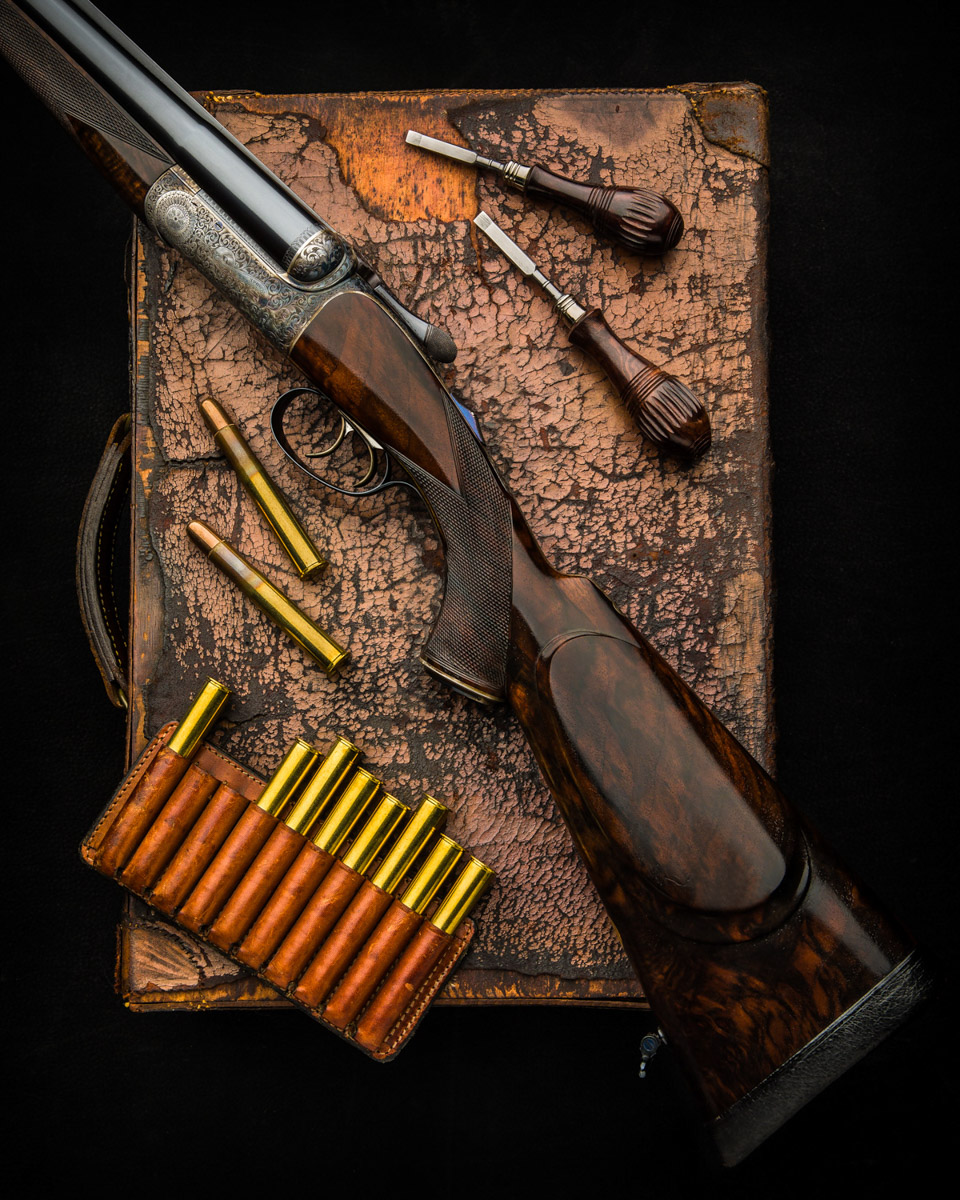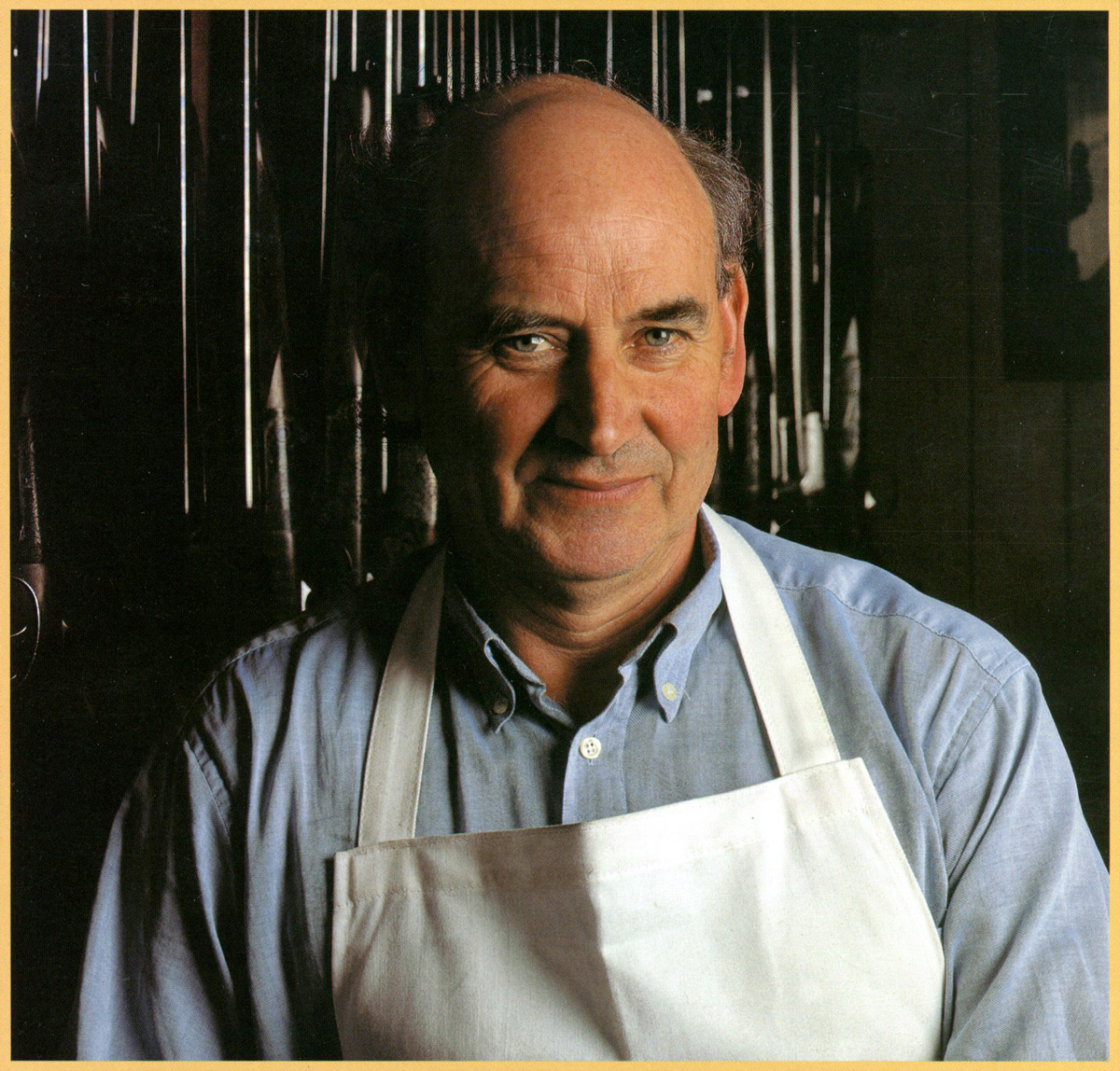 The double rifle here is one of only a handful built by David in .470 3 1/4" nitro express calibre, built on his round action design with double triggers, auto ejectors, automatic safety, 25" barrels, 14 3/4" pull over an exhibition walnut stock, weighing in at 11lb 5ozs. The rifle is engraved with full traditional scroll coverage and an elephant game scene, all executed by English engraver Martin Smith. The rifle was completed in 1999 and appears pretty much as new and unfired retaining nearly all of the original case colour hardening. The barrels have a wonderful, almost stepped breech which is not uncommon on Fraser double rifles and even early small bore Rigby double rifles.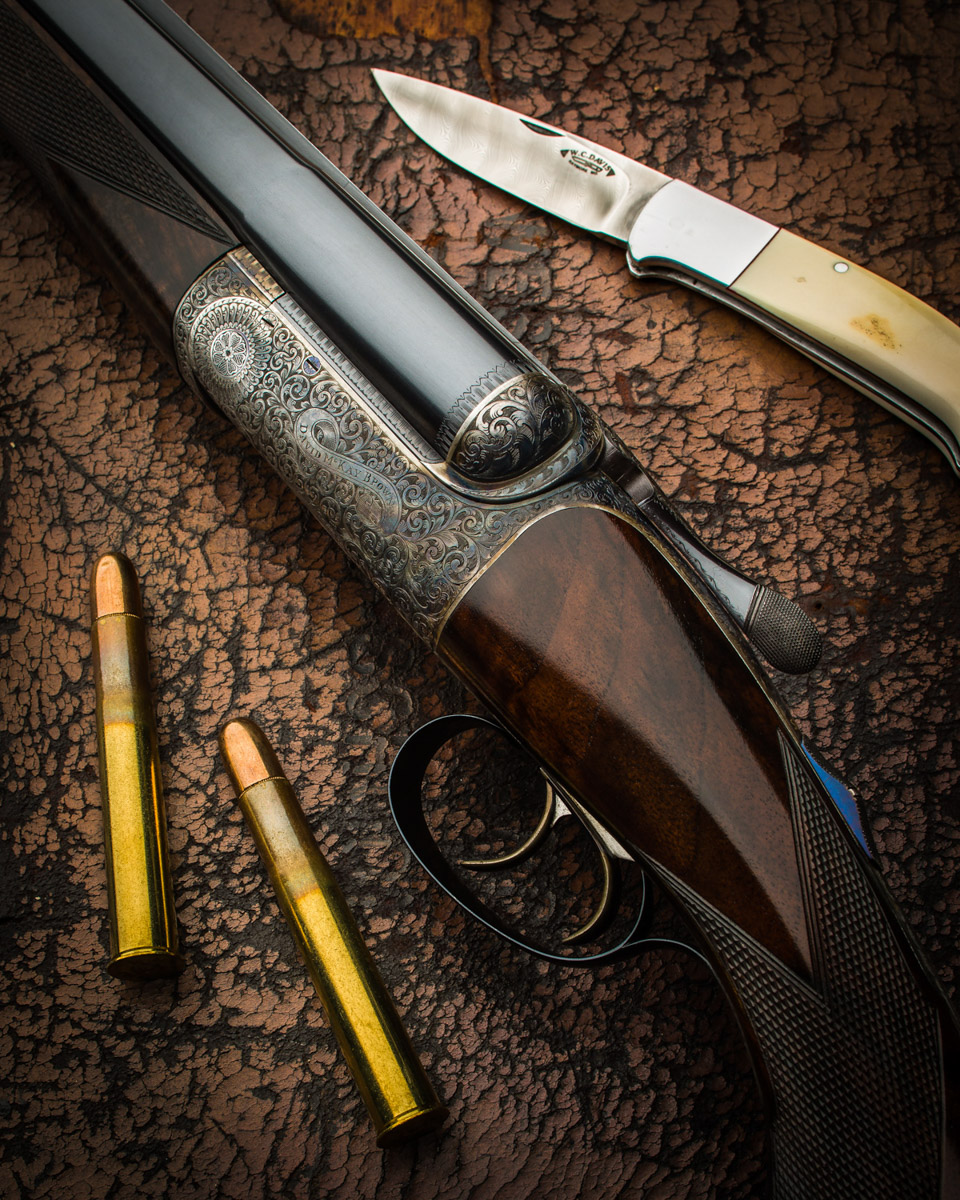 For any David McKay Brown aficionado who fancies a tussle with the big game of Africa, this would make a great addition to the armoury. Few double rifles of his come to the market, especially in such a useful African calibre.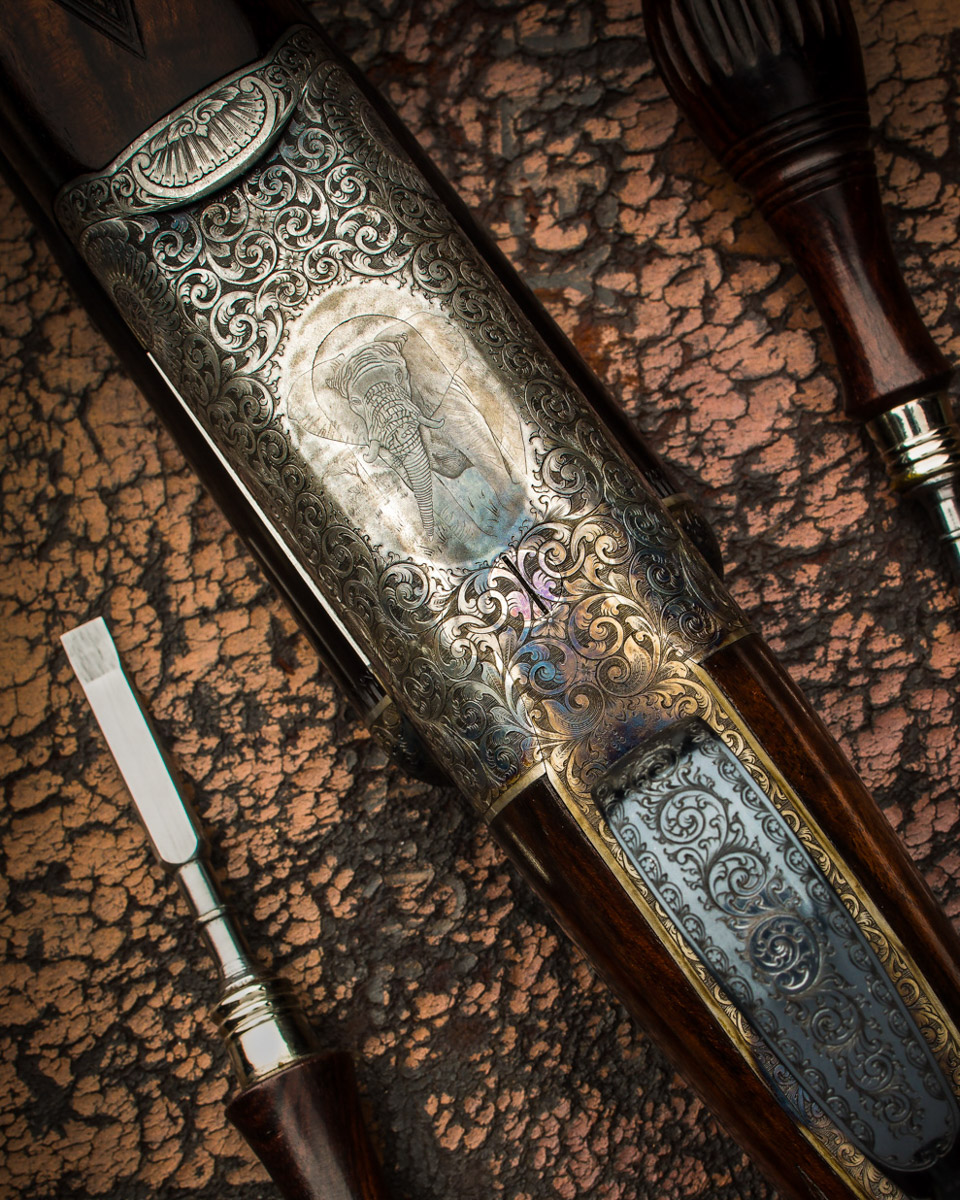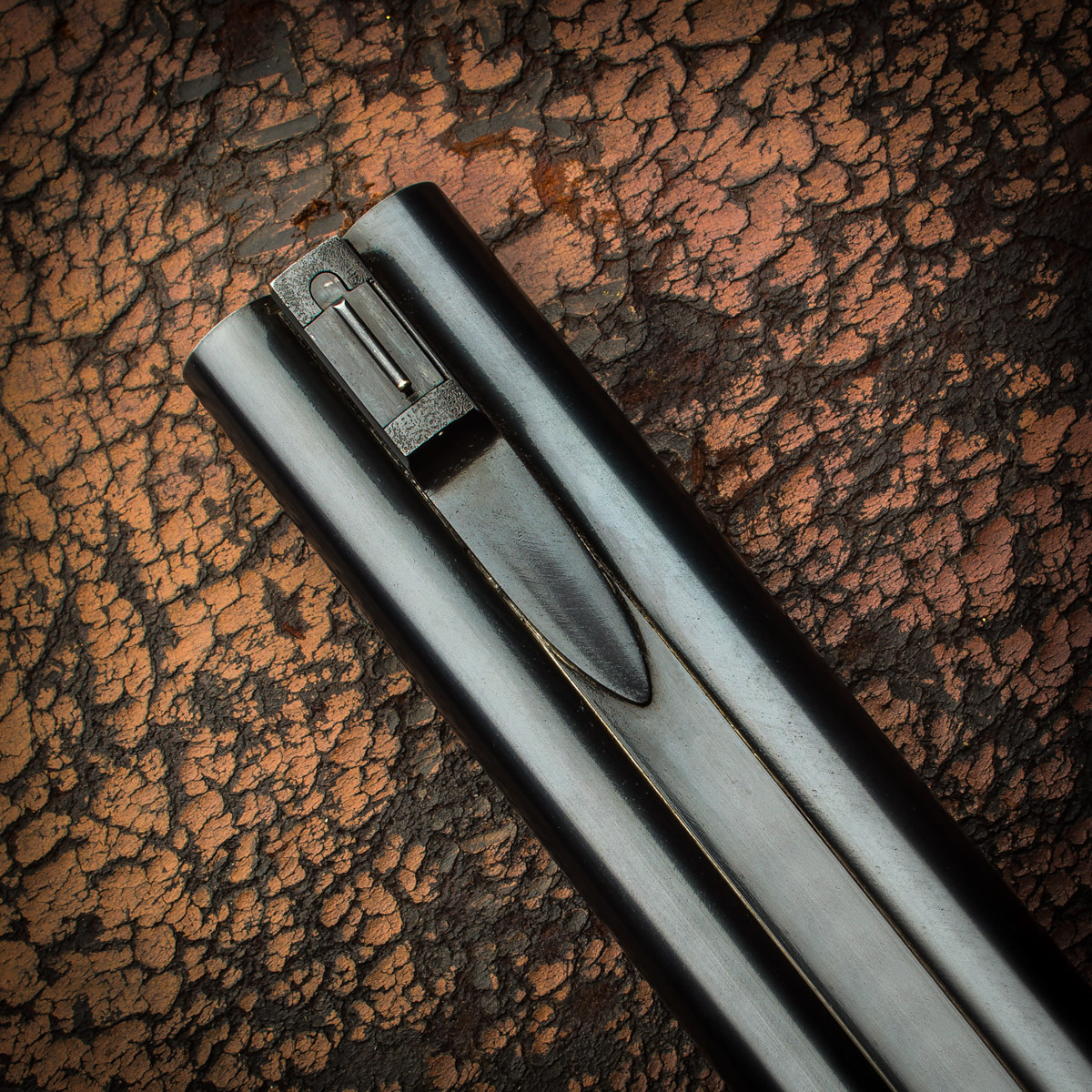 One of the nicest features of this .470 double rifle is the revolving combination foresight bead. Speaking with David earlier this week, it appears the concept was presented to him many years ago by none other than Simon Clode, Westley Richards former Managing Director! David thought the design was a good one and for "a not insignificant sum" acquired the prototype from Simon and adopted it for his own rifles. In truth a stroke of genius as it really is a very neat design!