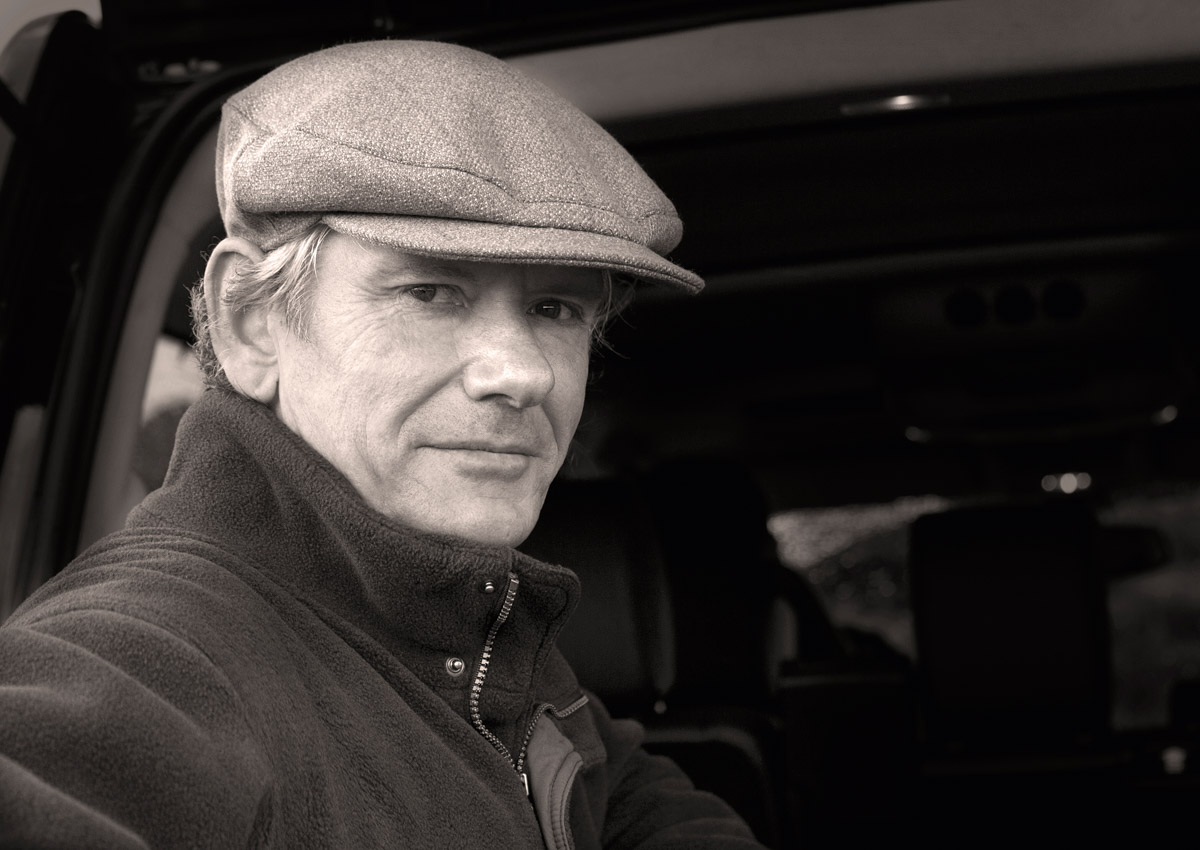 'The talented businessman and entrepreneur who took his taste for adventure and used it to turn a 200 year old business into a globally recognised icon.'
It takes a certain lightness of touch and nimbleness of mind to turn an arcane 200 year old business into a global adventure and hunting outfitter that is known across the world. That Simon Clode achieved this is testament to the man who harnessed his own sense of adventure and used it to build a business that was a first port of call for those whose sporting passions took them to the wildest places.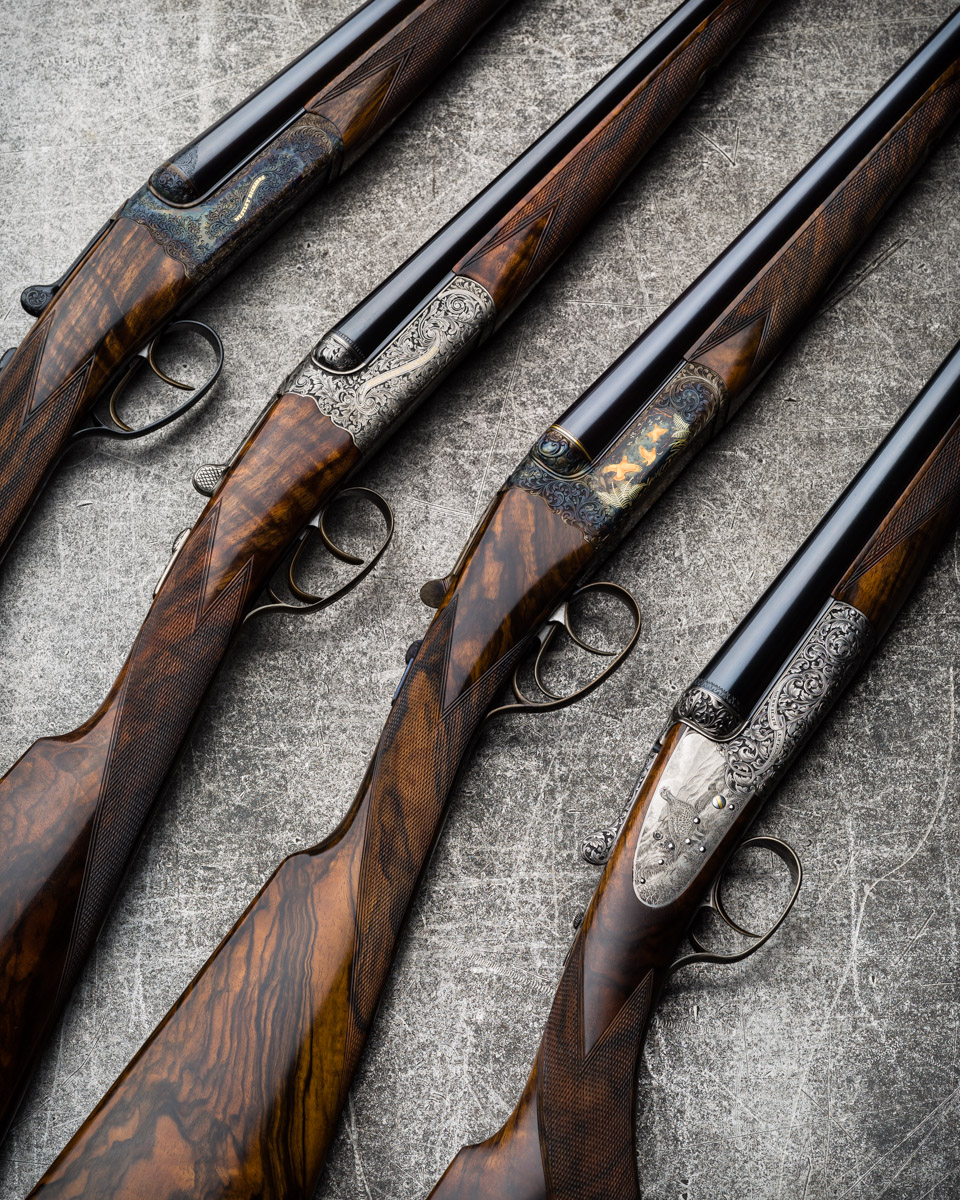 Simon, who passed away in December after a courageous scrap with cancer, is an enormous loss to the world of best English gunmaking, and a huge loss to his many friends and customers who will miss his dry sense of humour and his interrogating nature. On first meeting, Simon could be brusque in the extreme. In the early 1990s, one English magazine editor asked him for an interview about Westley Richards and the company's plans for the future only to be told, rather directly, that Simon didn't think the readership of that particular 'rag' was the sort who would appreciate what Westley Richards did. Despite this, years later that editor came to count Simon as a friend and agreed that his appraisal of the qualities of the magazine he edited were pretty accurate even if they weren't appreciated at the time. Simon knew what was right for his business.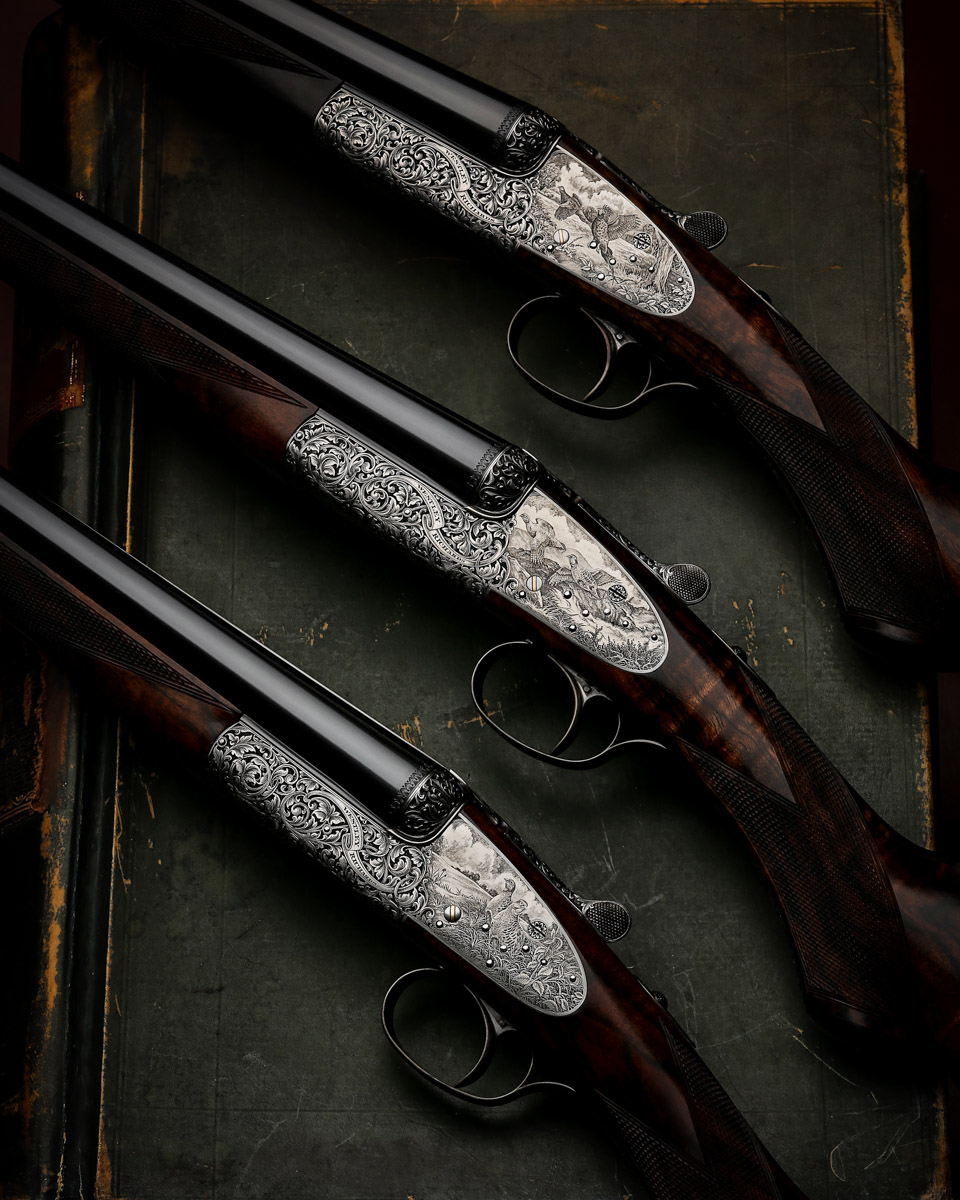 Brought up in Worcestershire, Simon trained in California as a commercial diver in the oil industry, spending time risking his neck in Africa, Saudi Arabia, and the Caribbean. Westley Richards was, at that time, owned by his father Walter Clode, and it is difficult to know whether the young Simon's sense of adventure came from his association with the business that had built heavy rifles for Sutherland, Ernest Hemingway and Stewart Granger amongst others, or found its source somewhere else.
In 1987 Walter turned 60 and was eyeing retirement. As Simon recalls in the book Westley Richards, in Pursuit of the best gun: "He (Walter) unexpectedly asked us if we would like to join the company; so I did.
"I was then being paid very well in the oil industry but diving is a young man's job and quite dangerous. I had a young family and these jobs could take you away for months at a time. I joined the company in August 1987. The oil business taught me how to work hard and I was ready for a new challenge."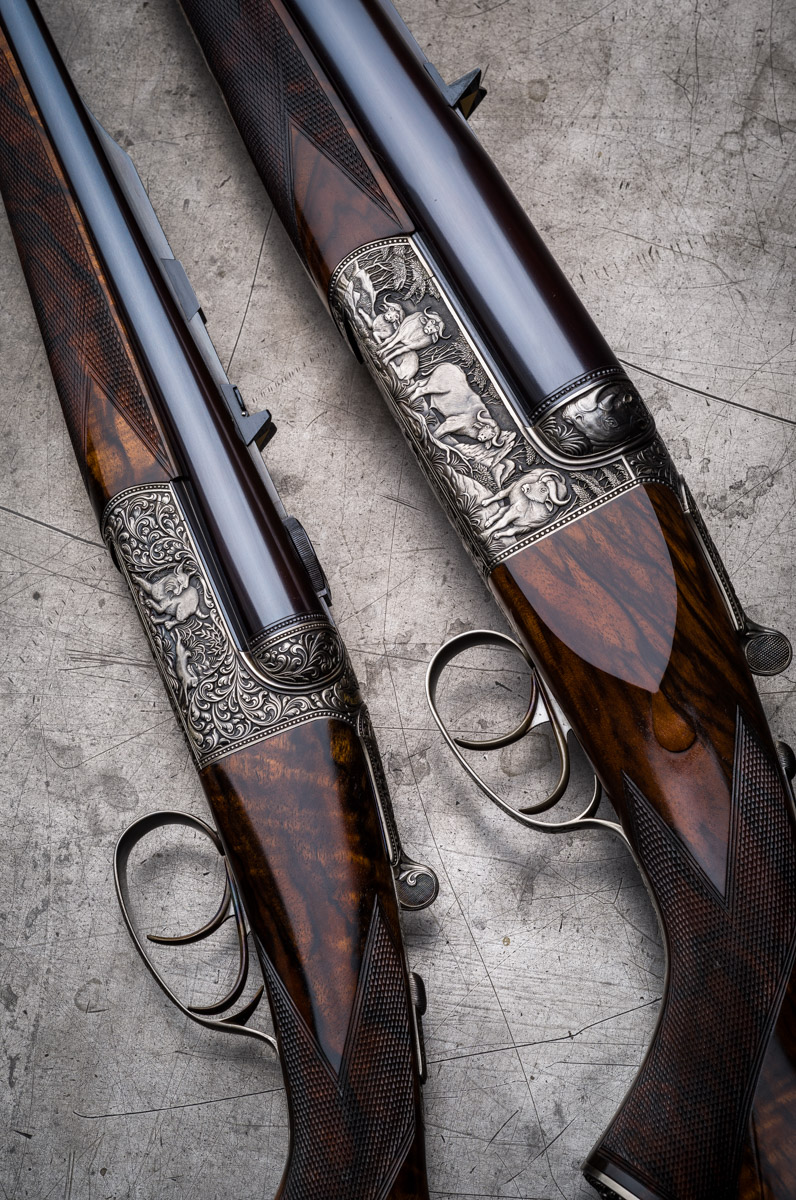 After joining the business, Simon realised that if Westley Richards was to remain as a going concern, he had to arrest the loss of skills across the best gunmaking industry and begin rebuilding the momentum of the sector.
"My Father had kept the company going via his dealings with India, and one cannot underestimate how difficult the 1960s, 70s and early 80s were for gunmaking in Britain with inflation and other factors. The market for the antique guns from India had been very important for us, but I knew it couldn't go on forever."
The way forward for the business seemed obvious to Simon – Westley Richards would again focus on making the very best guns and rifles, by using the skills available not only with the in house gunmaking team, but harnessing resource from sister company Westley Engineering. The latter specialised in precision components for the automotive and aerospace industries.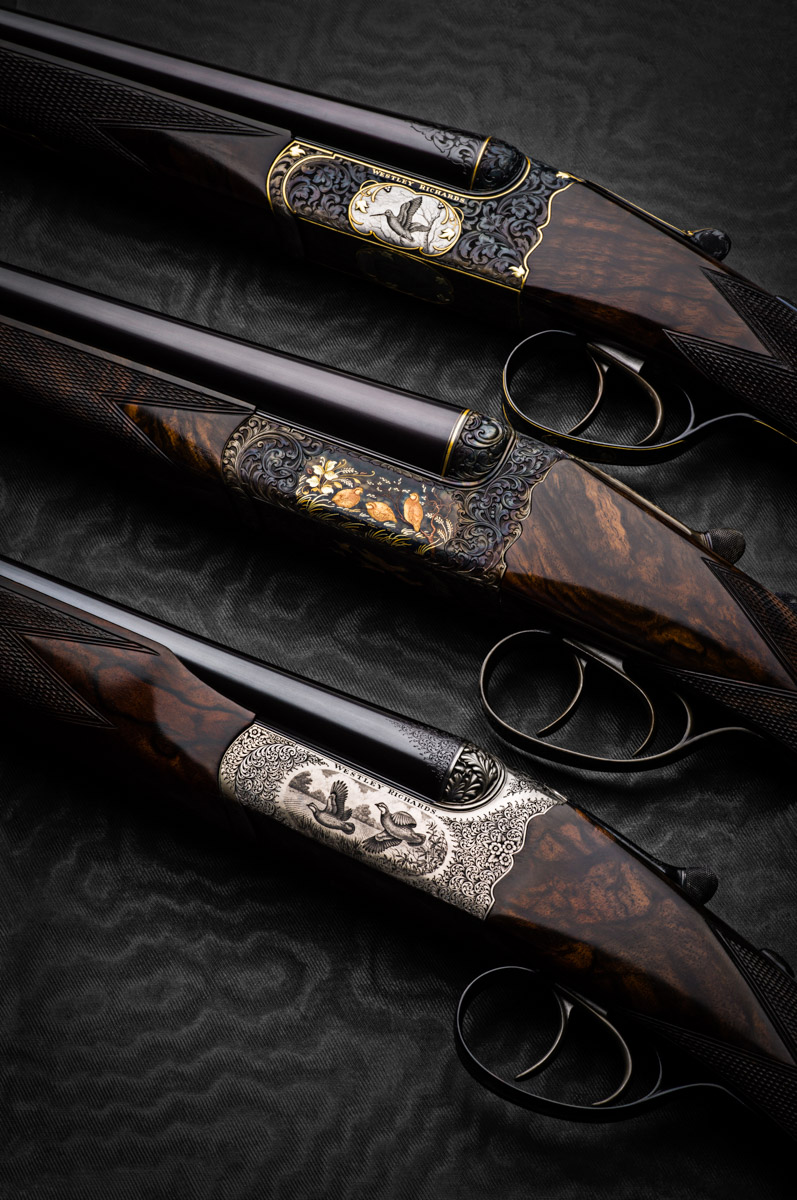 Beginning with a dozen .410 detachable lock shotguns –the design that made Westley's name – Simon discovered that the appetite for new Westley Richards sporting guns was as strong as ever. The first .410 guns quickly sold out and the company introduced other gauges to the line-up, followed by more of the famous models through which Westley Richards had built its reputation. In 1995 the company reintroduced the new model Anson & Deeley double rifle and in 2004 the famous Ovundo over and under shotgun was brought to an appreciative market. So successful was this strategy that Westley Richards can today legitimately claim to have the widest portfolio of sporting guns and rifles of any bespoke maker. Production is now a 50/50 balance of sporting shotguns and rifles, built to best quality only but with varying levels of engraving and ornamentation.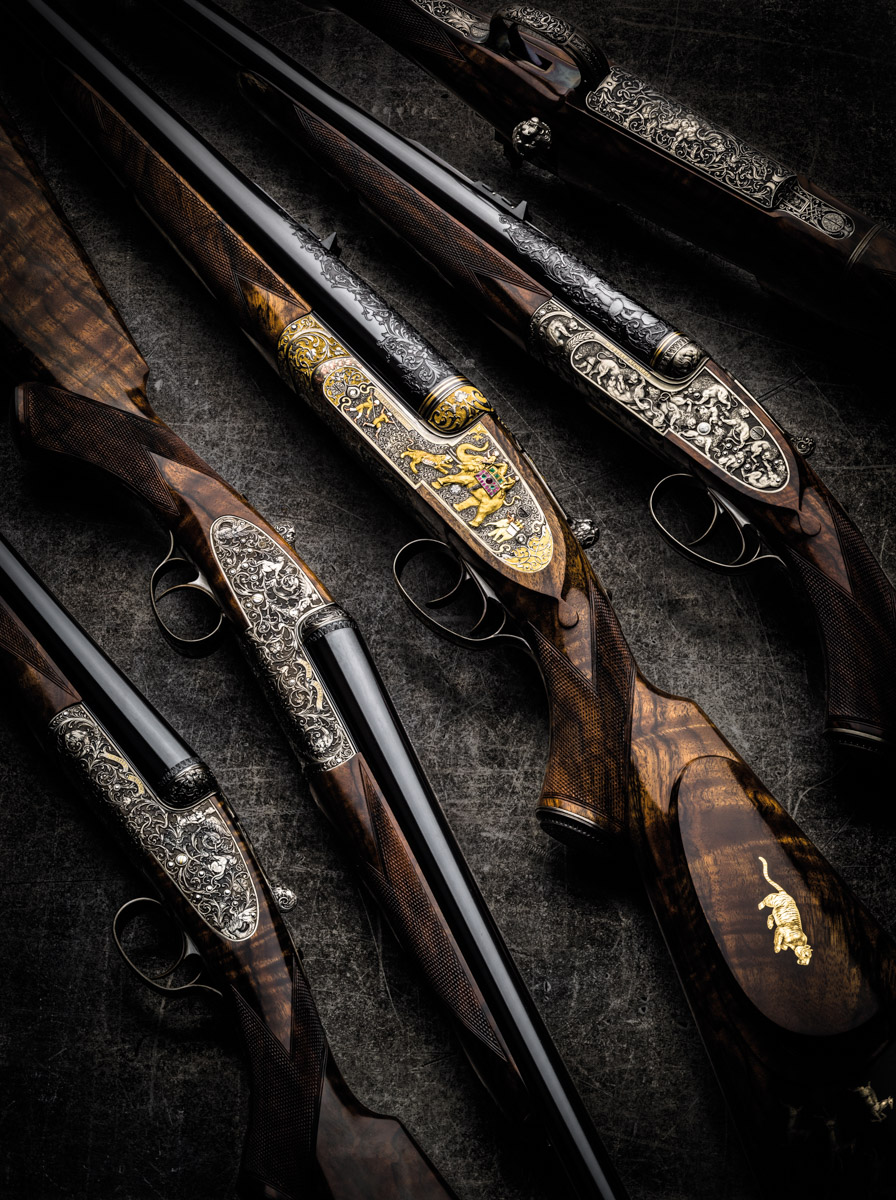 But Simon didn't just rebuild the gunmaking side of Westley Richards, he completed a whole makeover of the gunmaking brand and its sister engineering division. In 2007/08 the old Westley Richards premises in Birmingham was sold to make way for the redevelopment of part of the city. Instead of downsizing the company, Simon used the opportunity to build a stunning factory and retail space in disused industrial buildings on the outskirts of the city. He then housed Westley engineering on the adjoining site, bringing real integration to his business model.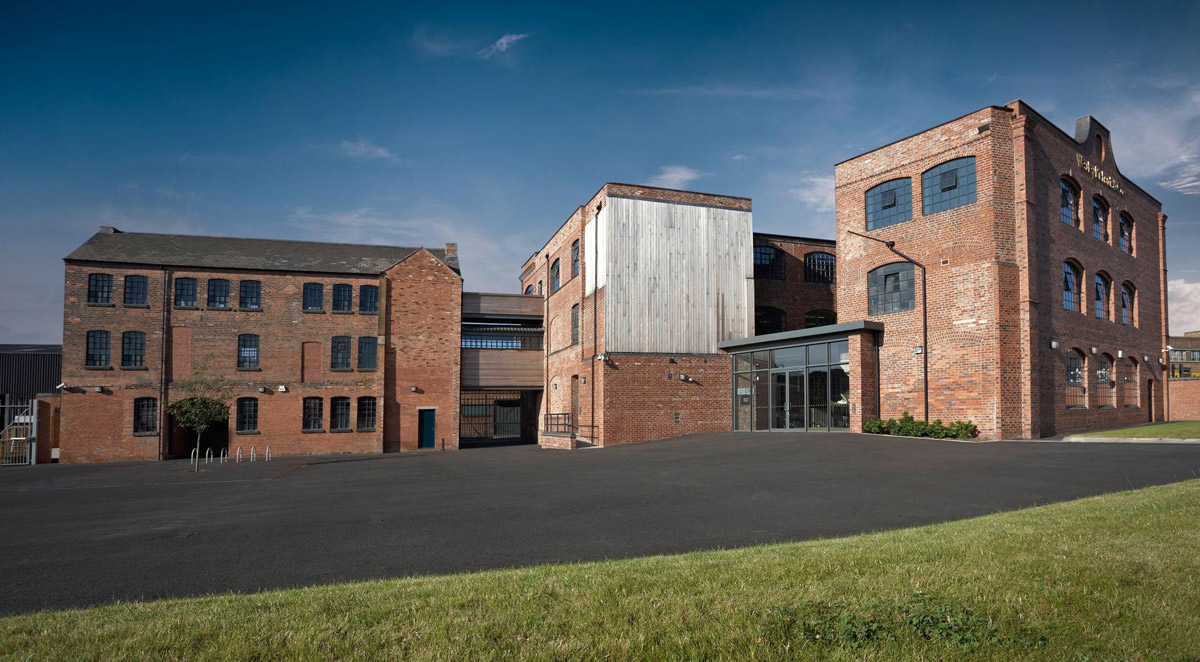 And the Westley Richards building is an honest to God site of pilgrimage for the sportsman and fine gun lover. The retail space is stunning and the working environment for the gunmakers is the best in the business. The building is topped off by the penthouse apartment that Simon built so that he could 'live over the shop'.
To complement the retail shop, Simon built a thriving online shop and also brought in house a leather workshop to build beautiful cases, slips, magazines and luggage right in the heart of the factory.
But many who have never met Simon will be familiar with his voice through his blog The Explora. He used it to speak frankly and honestly about the gun trade in a way that no one ever had before. He debunked myths and pricked inflated egos, much to the amusement of his readers, if not the entire gun trade. But he also showcased stunning guns – of his make and others – brought into glorious focus by his own skills honed with his beloved Leica cameras.
But why was Simon such a force of regeneration in an industry that could have disappeared without trace, its products being dismissed as relics of a bygone age?
It is simple; he lived the sport and adventure with the same fierce passion as his customers. He knew the safari guides and knew the same miles of sun bleached bush and veldt that they did. He relished the history of sporting shooting and safari in particular and understood its conservation benefits. Like all great hunters, Simon loved the animals he pursued. But, of equal importance is the fact that he was always a good businessman and marketer, understanding that his clients belonged to a very special club; that small group of international adventurers who hunt game in wild places not simply to shoot, but as an affirmation of life and to experience the sheer exuberance that can be found off the beaten track and away from the noise and clatter of everyday life. Simon once said that he 'loved expensive people'. By this he was not referring to wealth per se, but to those people who pursue their dreams often against all odds.
Let's leave the last word to Simon himself: "I am fortunate to live the sport. I love the practical side of it and where the gun leads to – safari is one of the most interesting ways to travel. I enjoy sharing my love of the sport with clients from all around the world."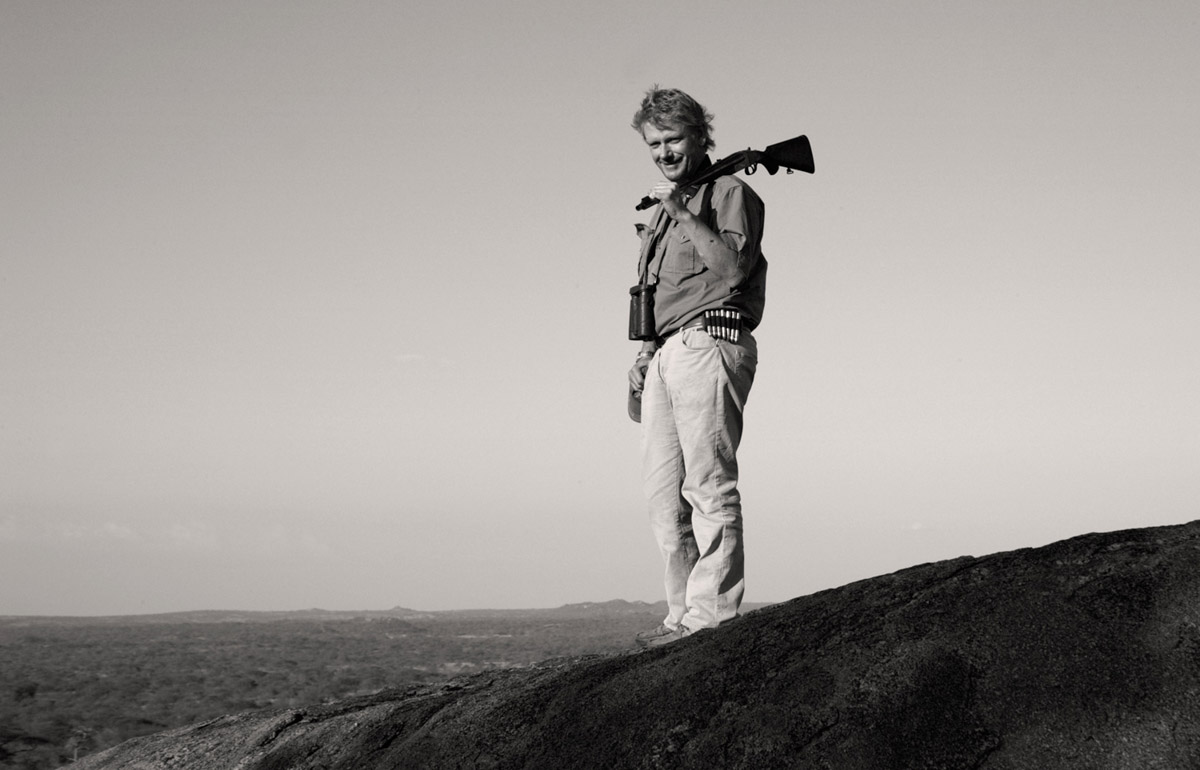 Simon leaves four daughters: Karena, Natasha, Sophie and Francesca. His wife Lucy predeceased him in 2005.