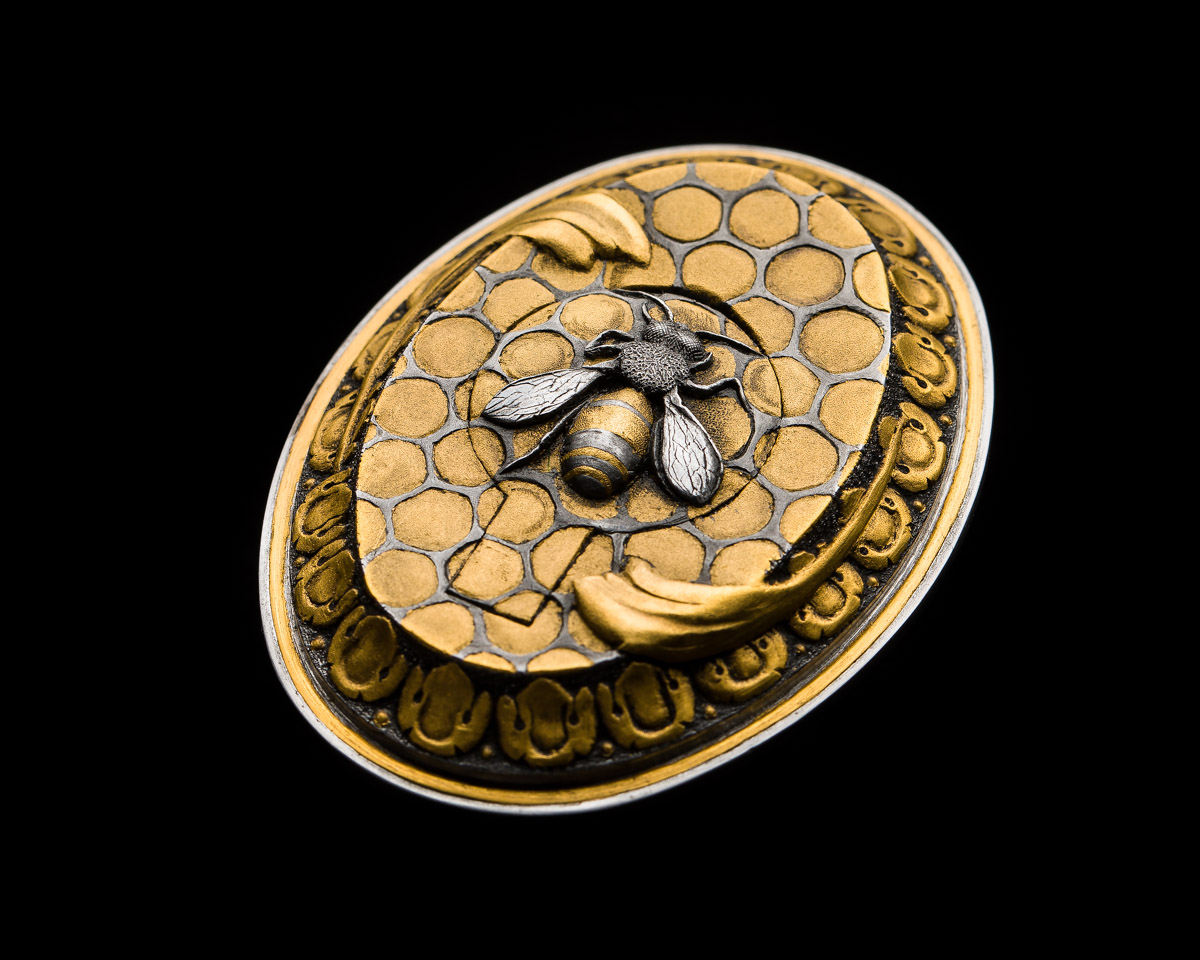 Yesterday Vince Crowley returned with a magnificent .600 sidelock double rifle that he has just finished engraving for us.  From a pure engraving perspective the rifle is a real showcase of the diverse skills that he has developed and as always there are lots of beautiful touches.  As such one piece in particular really stood out and that was the grip trap cap.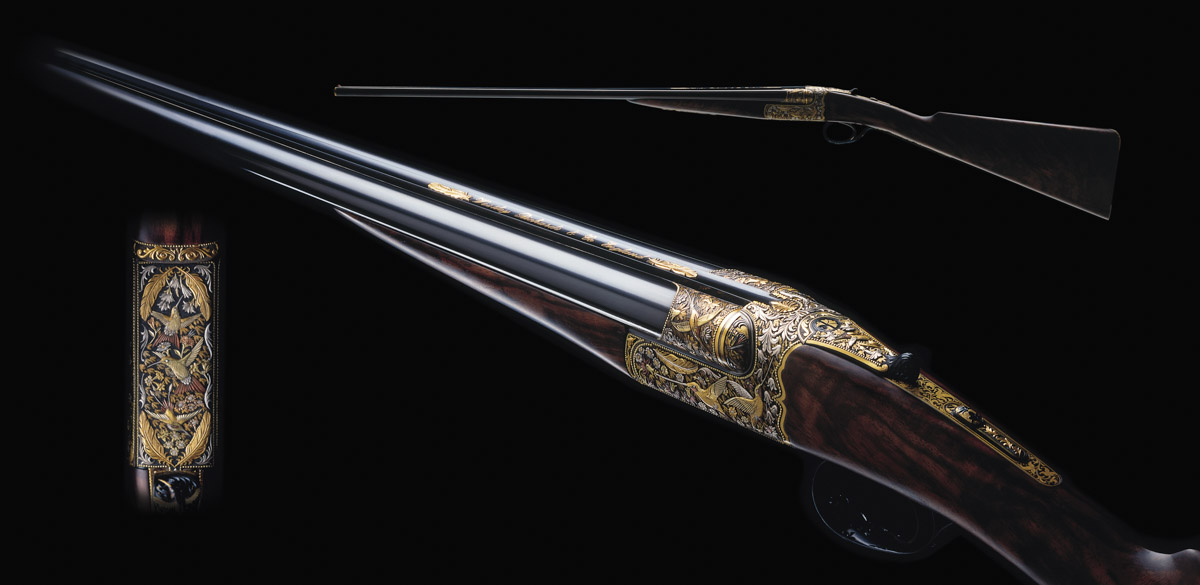 The 'Hummingbird' Gun engraved by Rashid El Hadi
Vince was mentored many years ago by Rashid El Hadi who engraved the fabulous Hummingbird Gun.  Rashid still rates as one of the finest, most talented engravers we have ever met and his imagination and creativity were exceptional.  He inspired and influenced Vince greatly and I think that this singular piece showcases just that.
More images will follow in the coming weeks but as a taster this seems a fitting introduction!