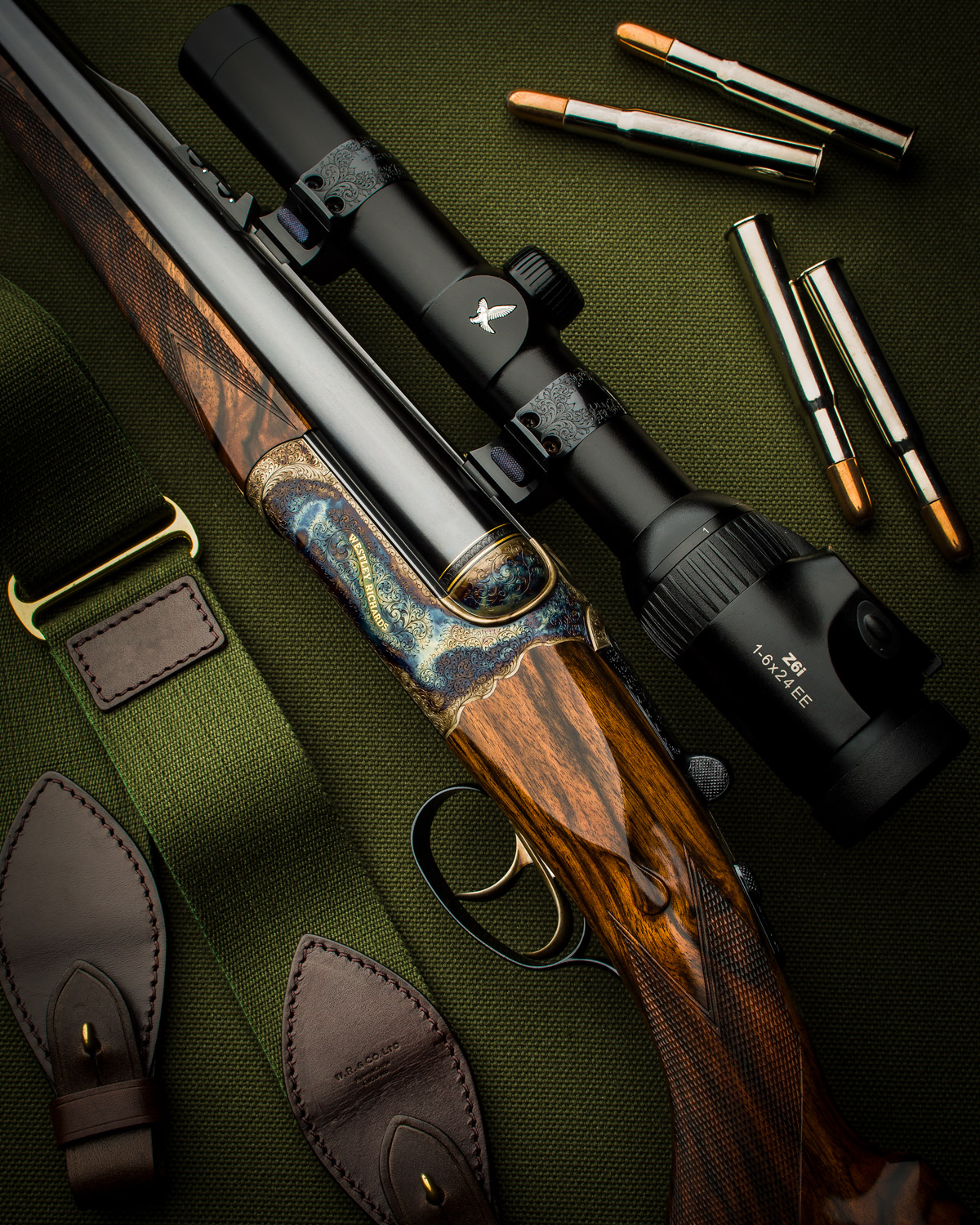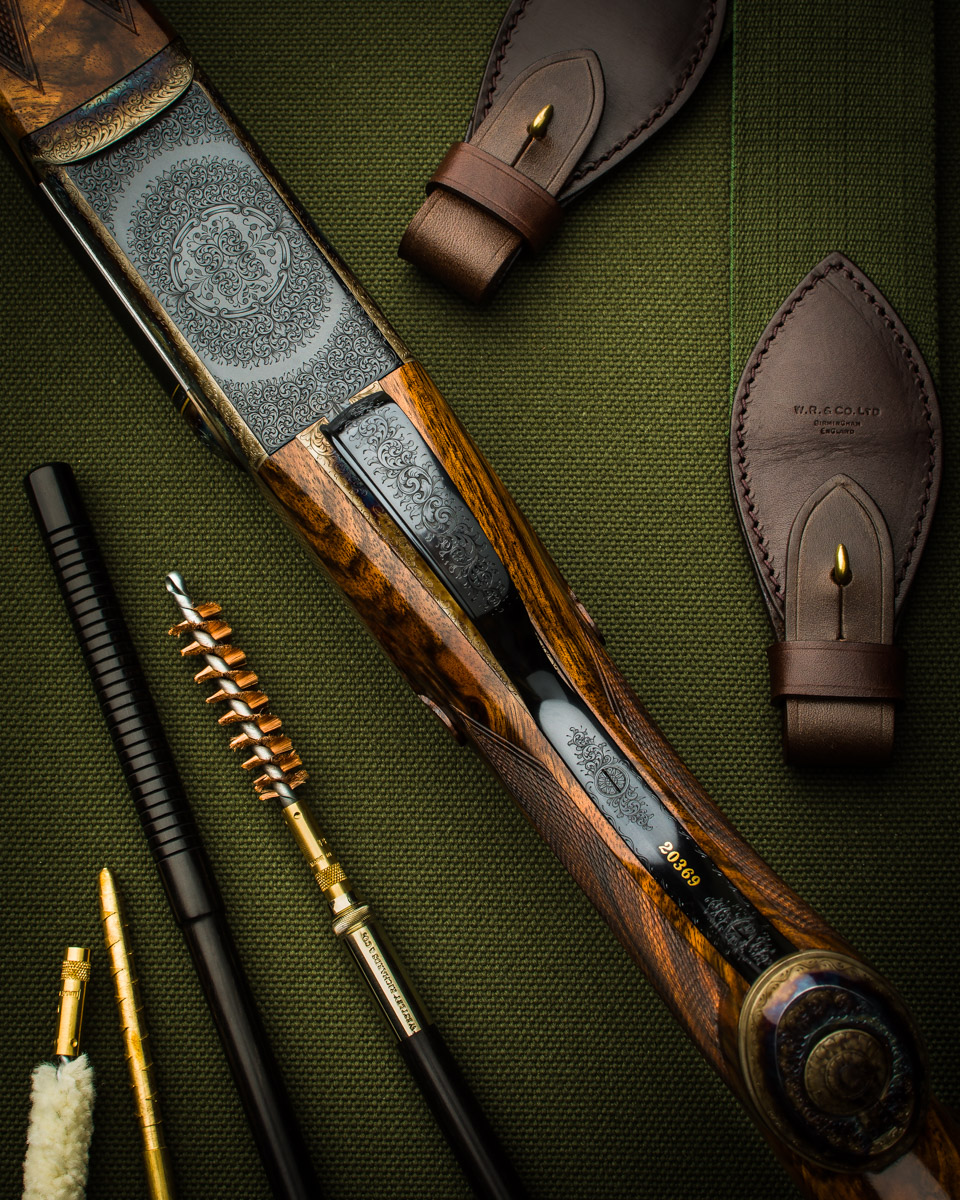 Only the second rifle in this calibre to be built by us, we have to say that the lines of the rifle are only enhanced by the profile of the barrels which have a very nice and gentle sweep tapering down to the muzzle. The rifle weighs in at 10lb 6ozs which makes it extremely comfortable to shoot. The rifle has been regulated at 100 yards, hence the fitting of a scope, the whole package complete in a dark green canvas and leather trimmed lightweight case.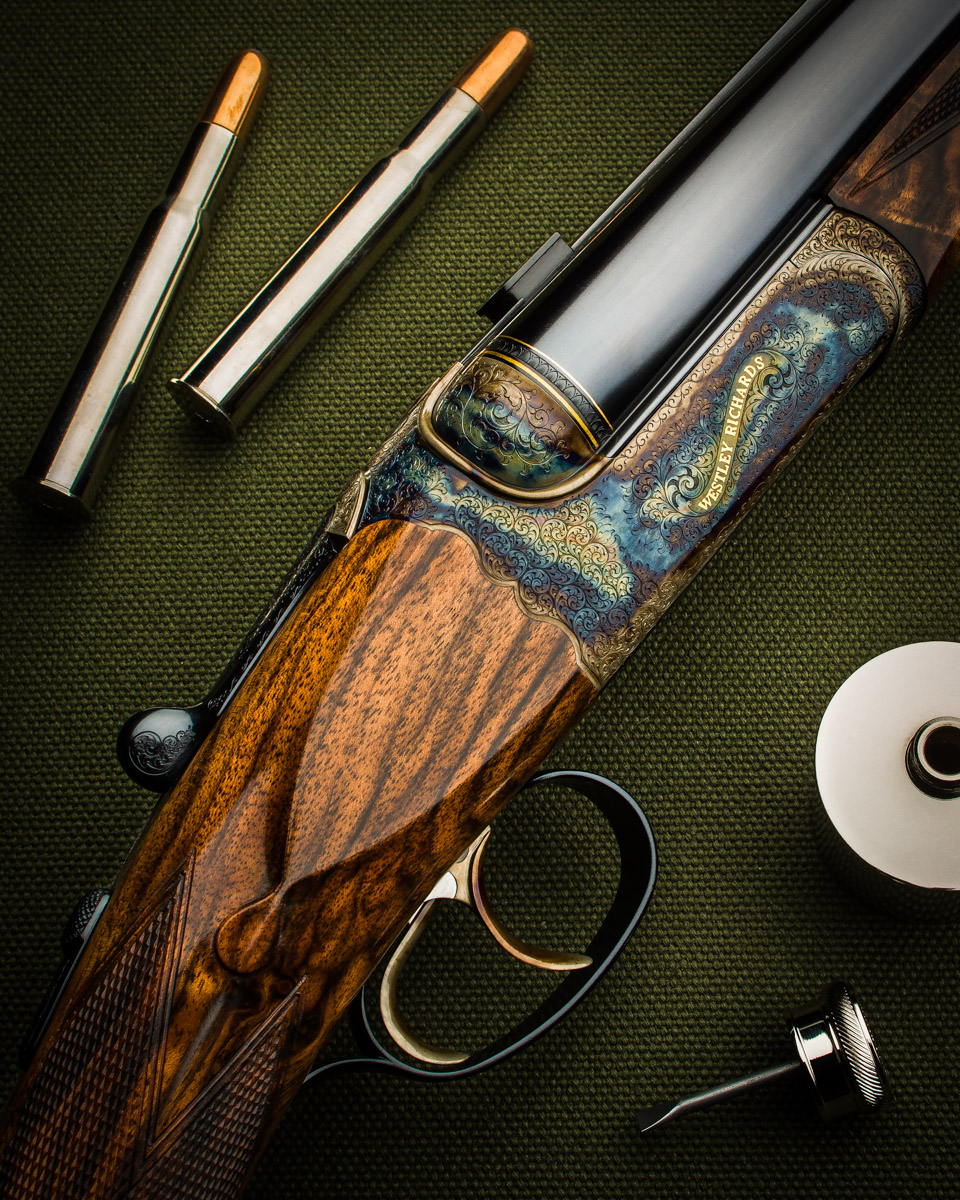 Vivid case colour hardening complements the traditional house scroll engraving and gold details.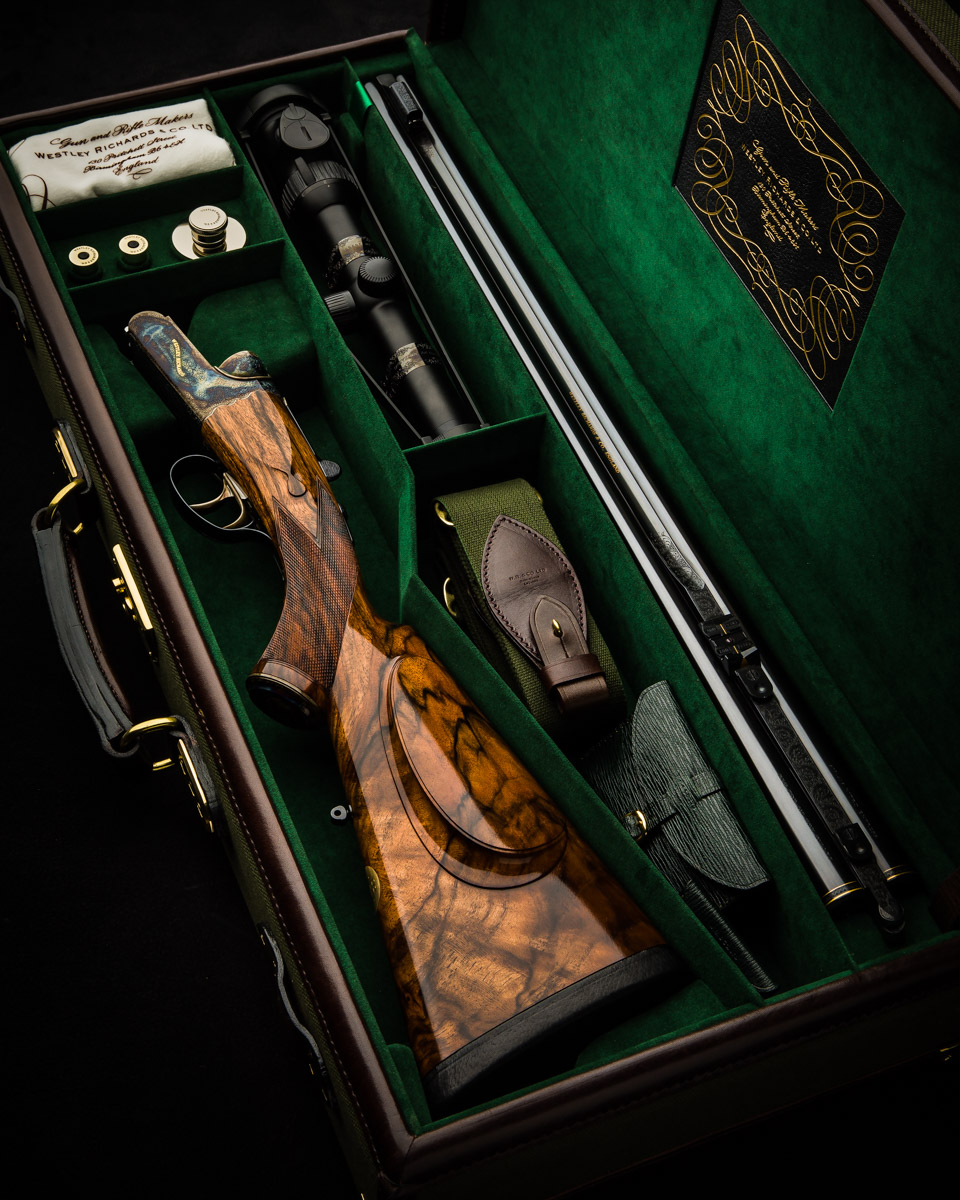 The rifle comes complete in a dark green canvas and dark tan leather trimmed case.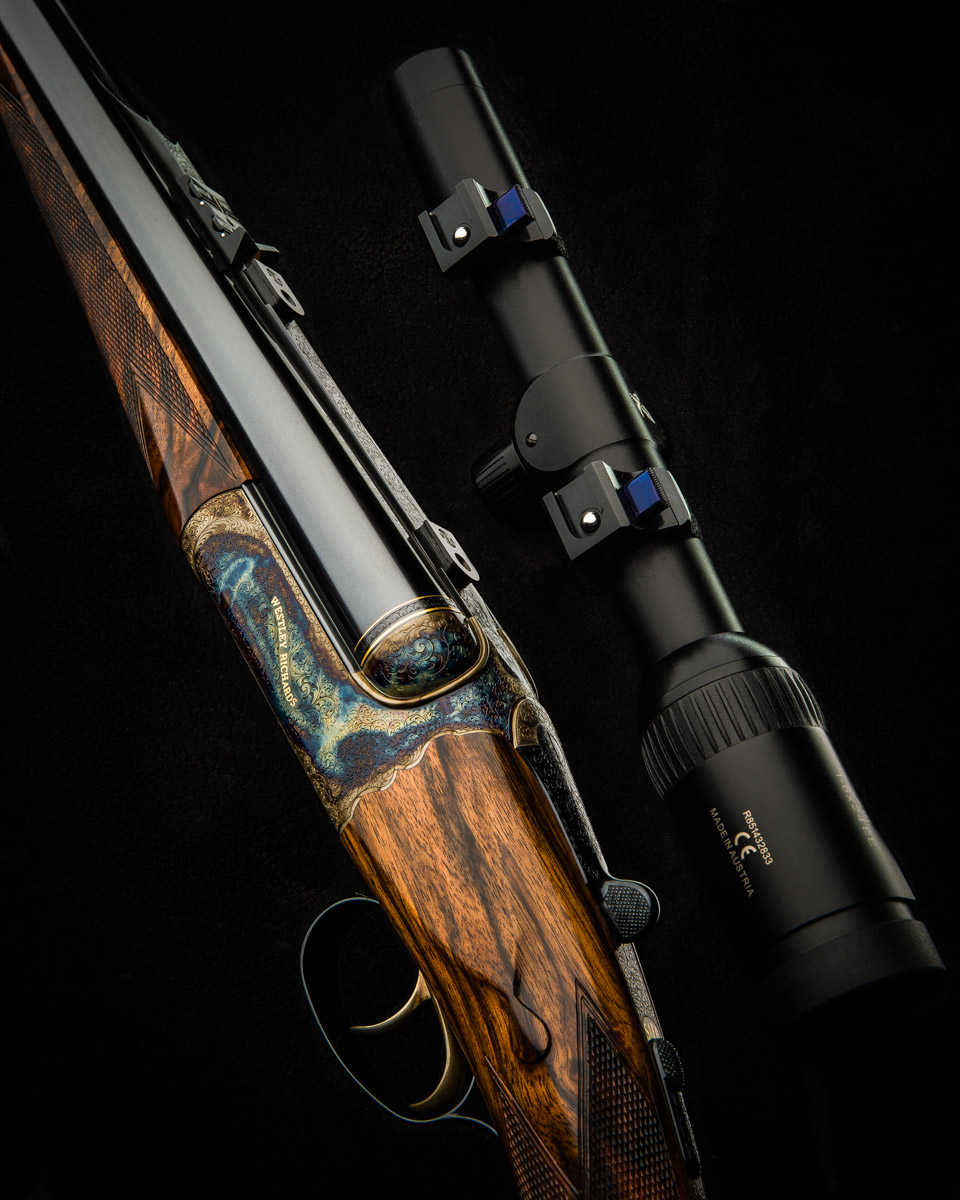 Quick detachable scope mounts.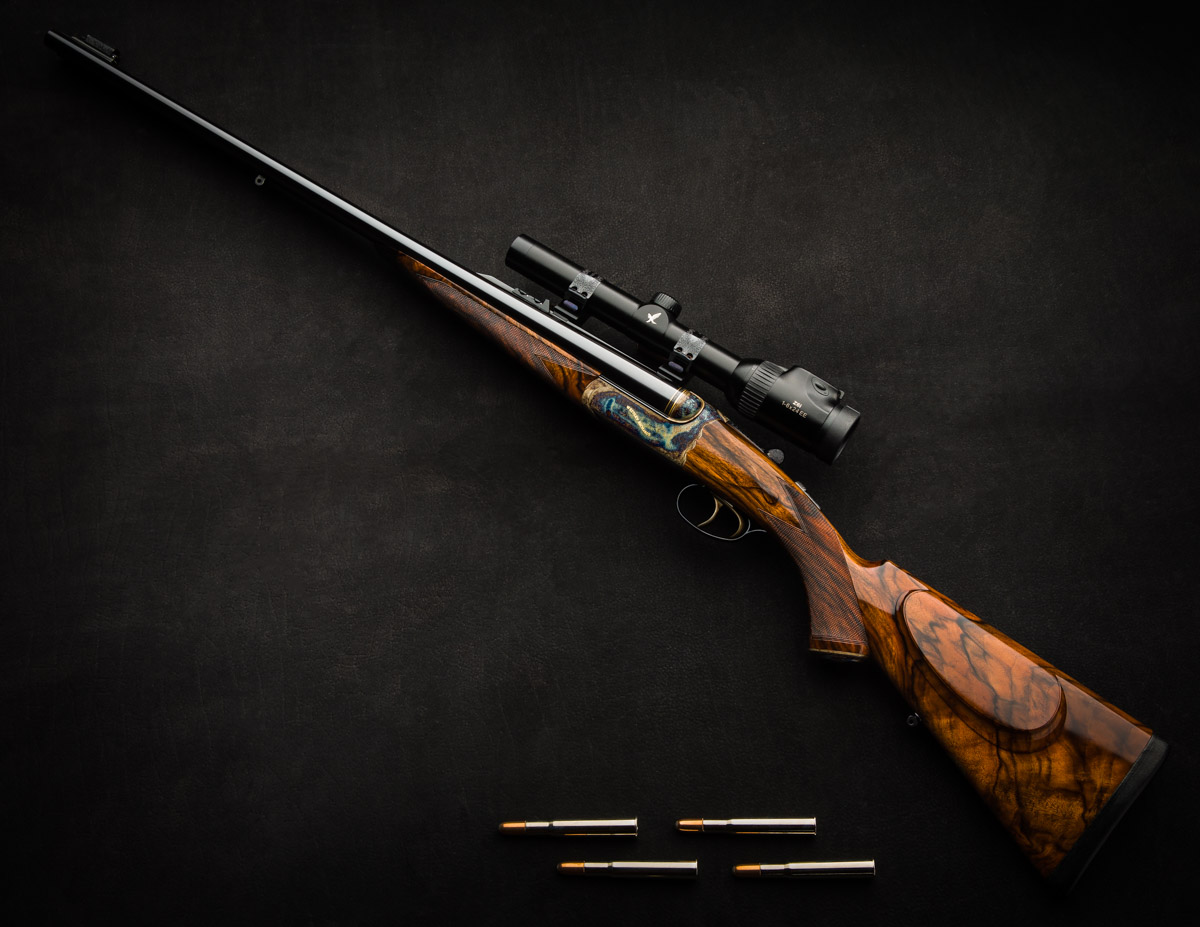 The rifle has lovely sweeping lines!