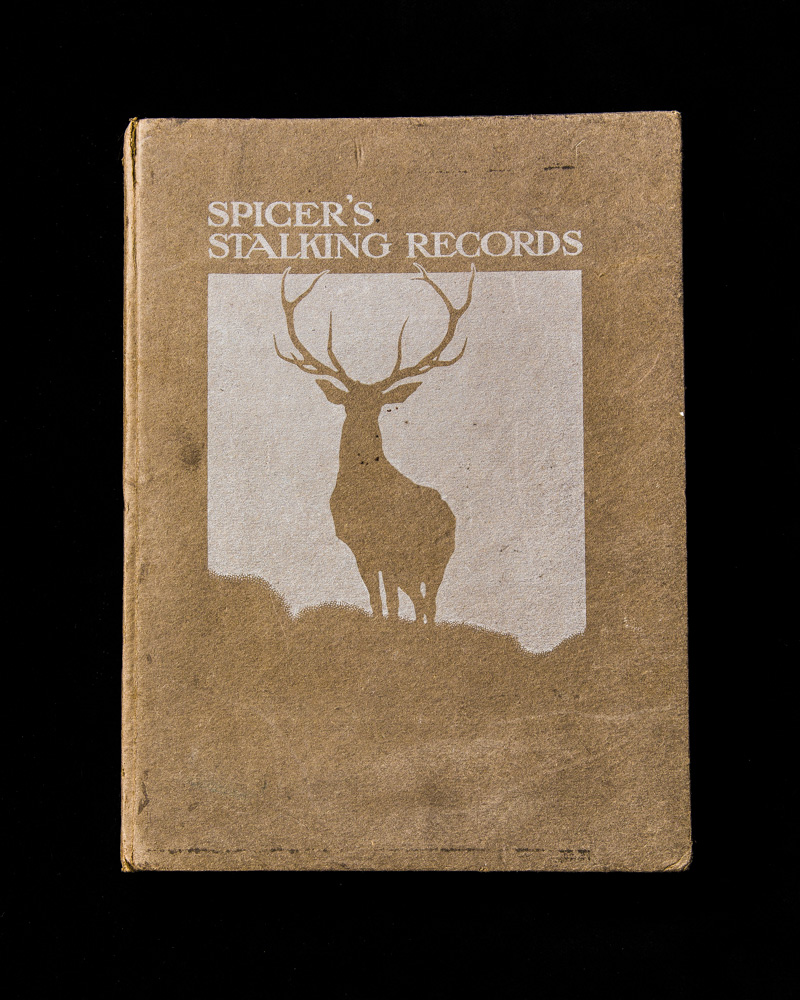 Peter Spicer was born in 1839 and died in 1935, aged 96. He was one of the pre-eminent taxidermists of the day and was renowned for the quality of his cased birds, fish and Red Stag mounts. His studio operated primarily from Leamington Spa with an offices based in Inverness, Scotland, that handled many of the trophies hunted in the north.
Peter Spicer 1839-1935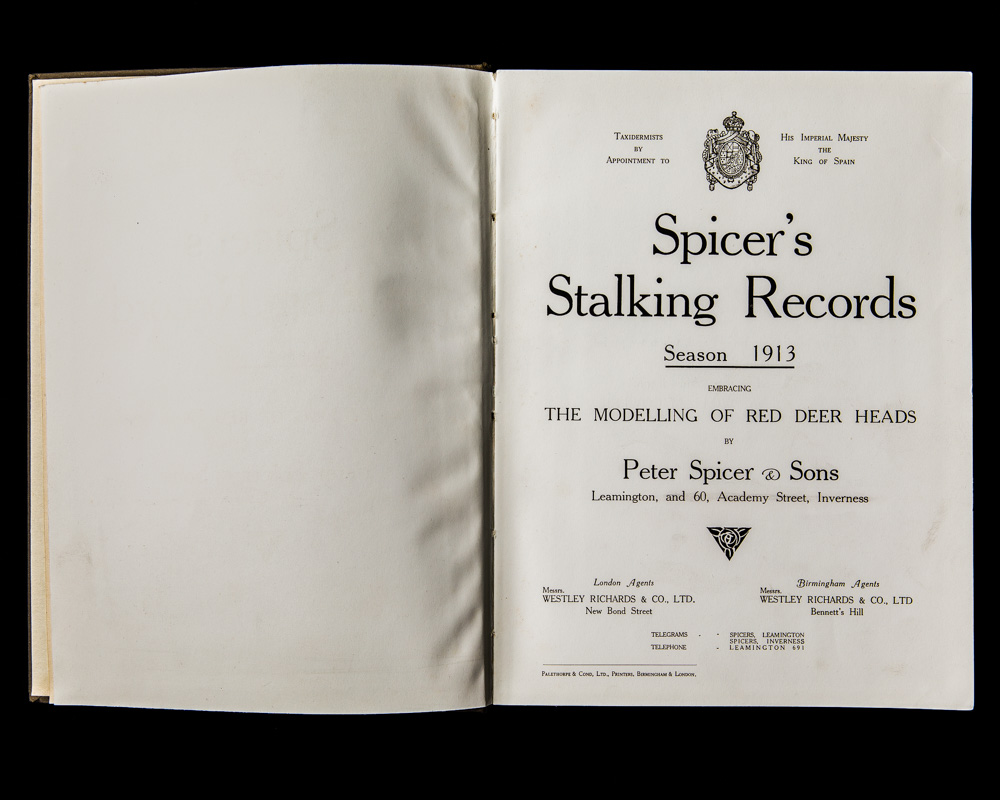 The opening page of 'Spicer's Stalking Records' giving the two retail address's used by Westley Richards at the time.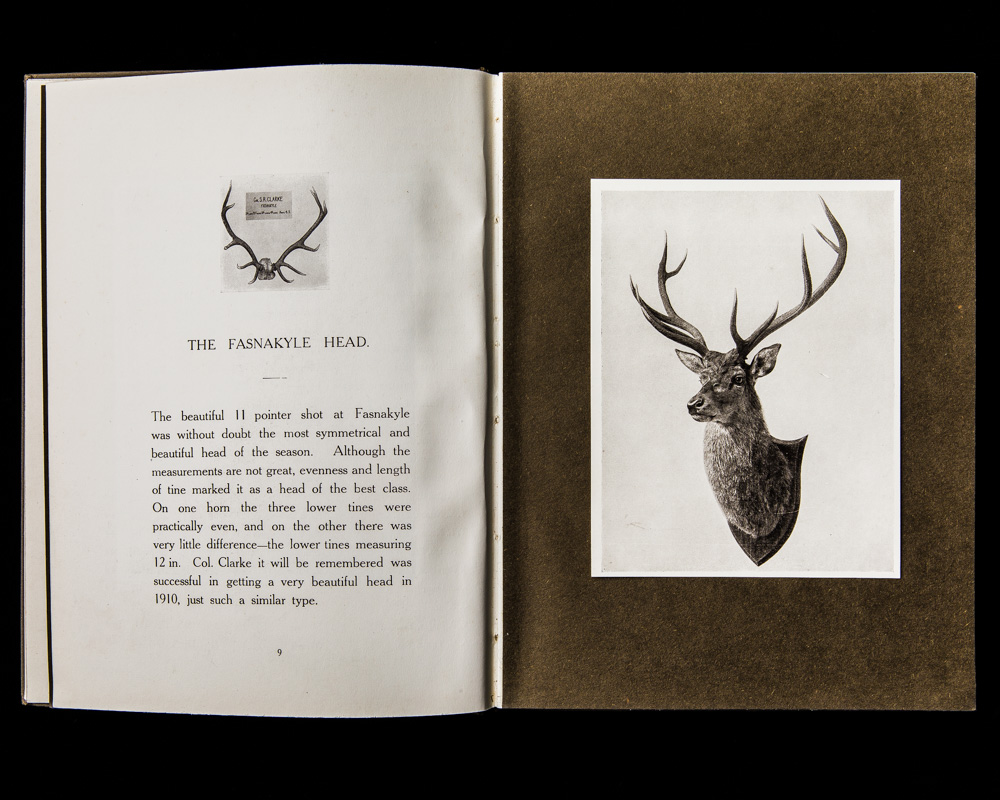 Individually 'tipped in' photos of some of the better stags shot during the 1913 season.
'Spicer's Stalking Records' is a very nice publication that detailed many of the great deer forests, along with the best trophy Red Stags shot on those estates. Many of the better stags have tipped in images along with a short story about the trophy. The would unquestionably have been fierce competition amongst estates to produce the best trophies!
Westley Richards clearly had strong links with Peter Spicer and although no records exist today of how this relationship came about, it is probably safe to assume that it was of mutual benefit between the two great companies. If clients shot game with Westley Richards guns and rifles then clearly they needed a good taxidermist to prepare the varying trophies. It is worth remembering that Westley Richards also offered fishing rods, reels and accessories at the time and so all forms of taxidermy were a requirement for the sporting elite of the day.
Interestingly, Spicer's Inverness office offered for sale Westley Richards guns and rifles, clearly acting as an agent in the north for the company, something we were until now unaware of.
The First World War would soon consume everyones attention and it would be somewhat sobering if time permitted, to see how many of the names listed in this 1914 Stalking Records actually survived the war.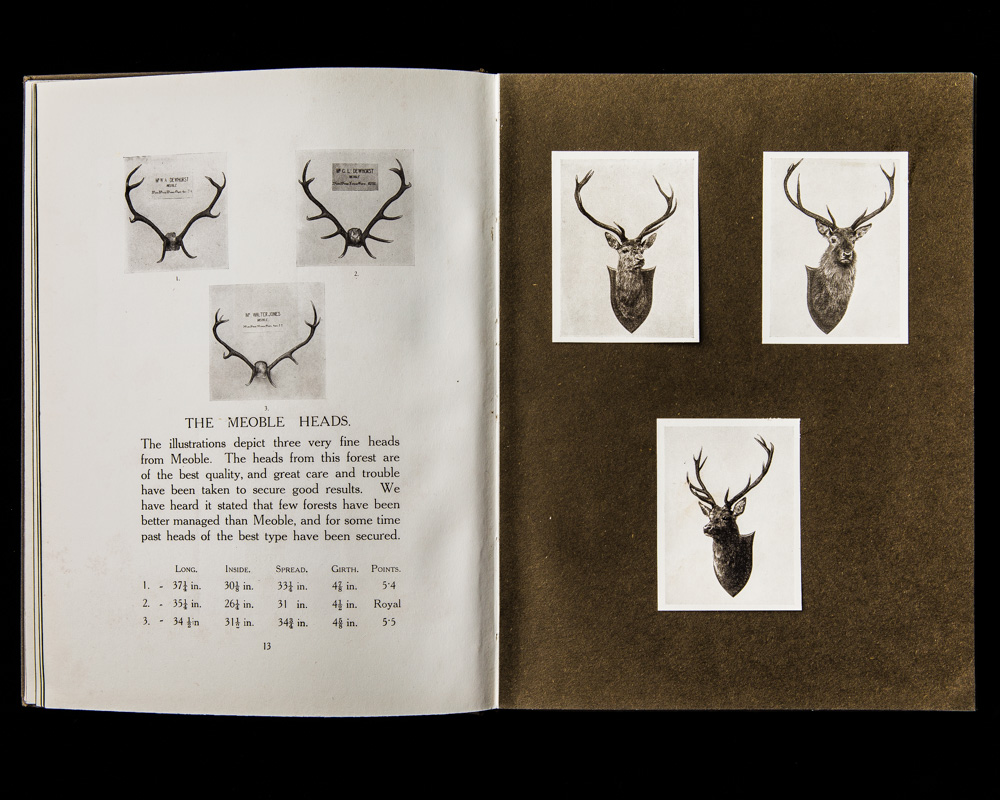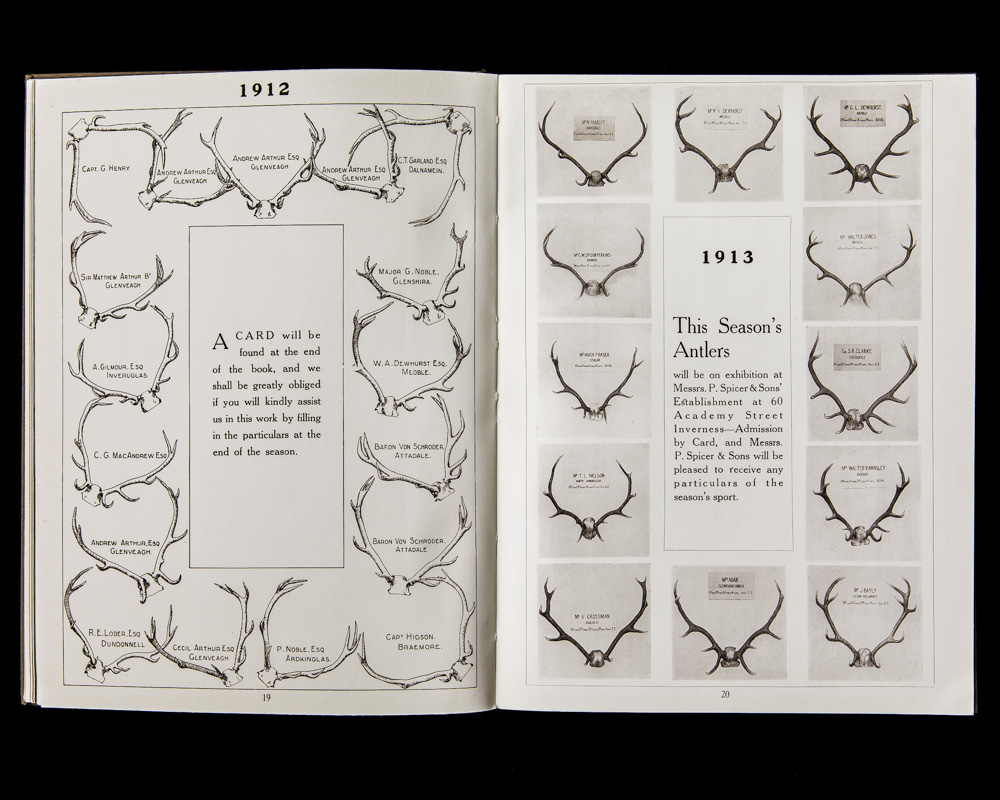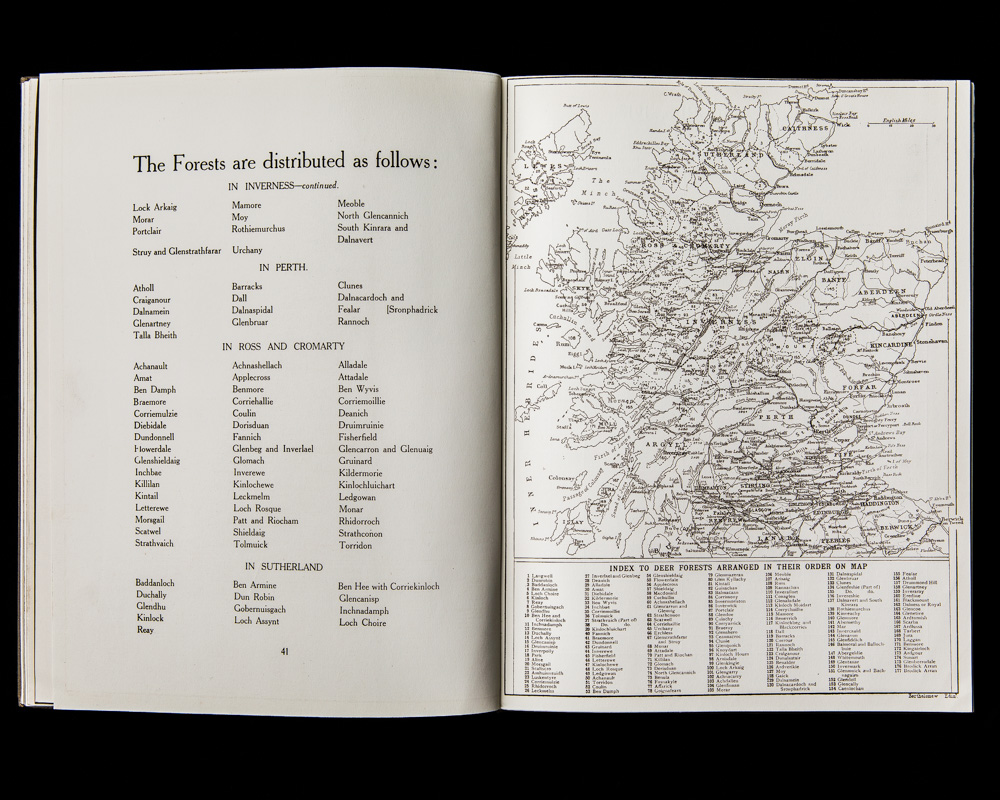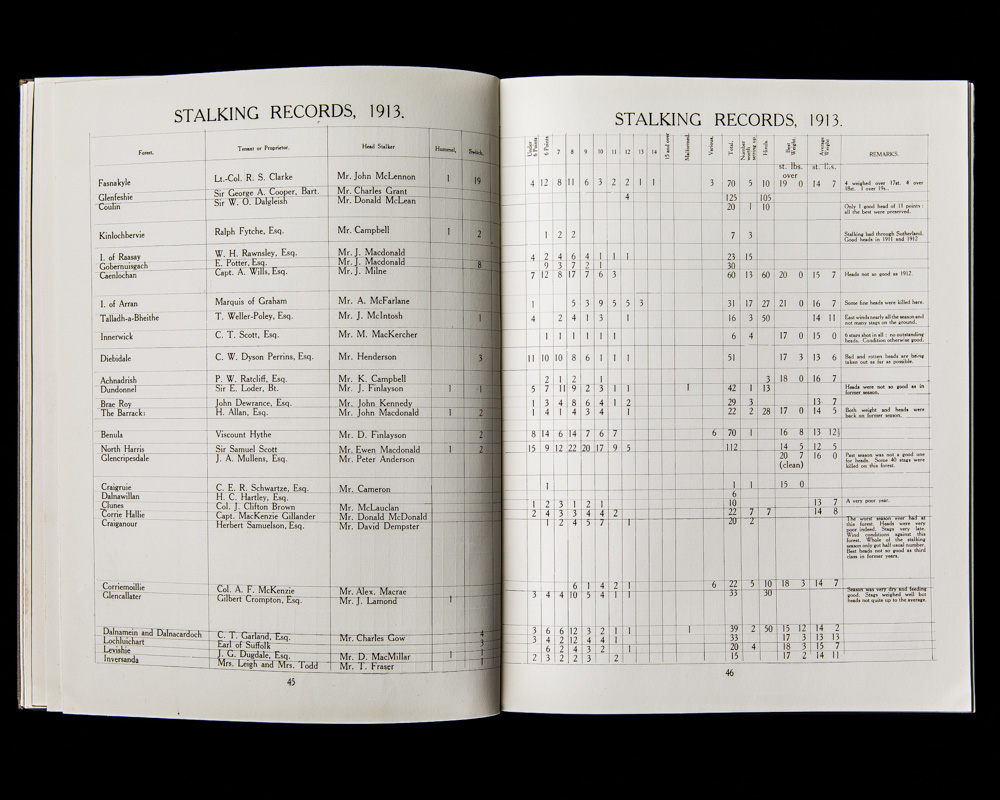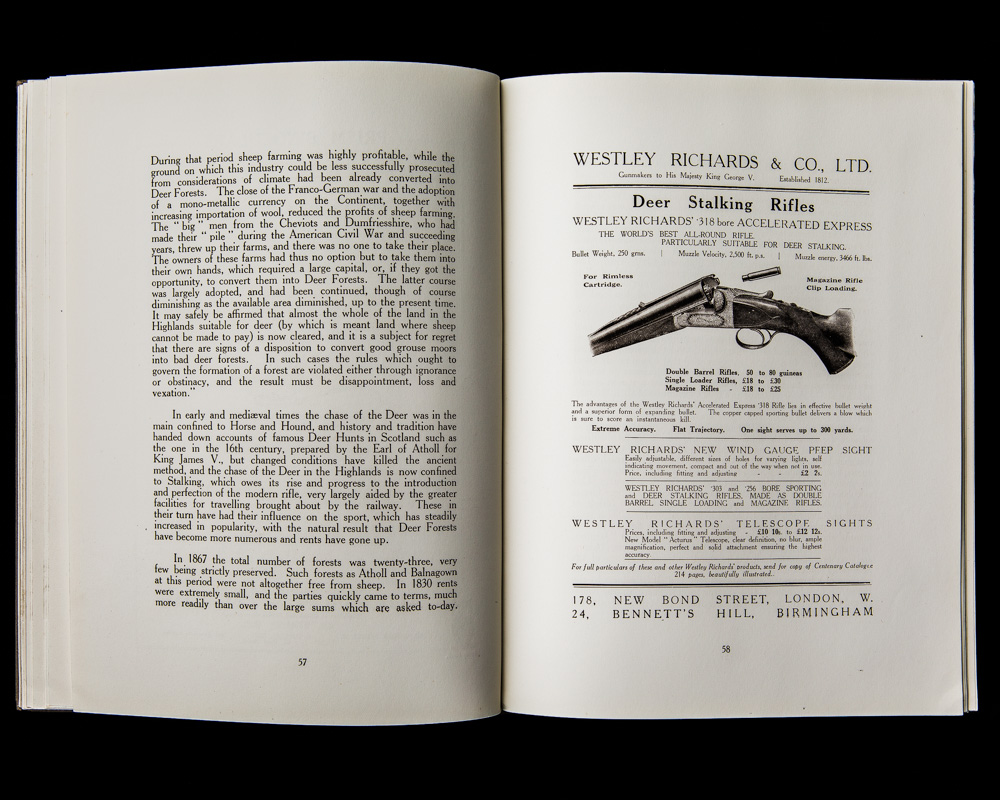 An advert for Westley Richards Deer Stalking rifles.