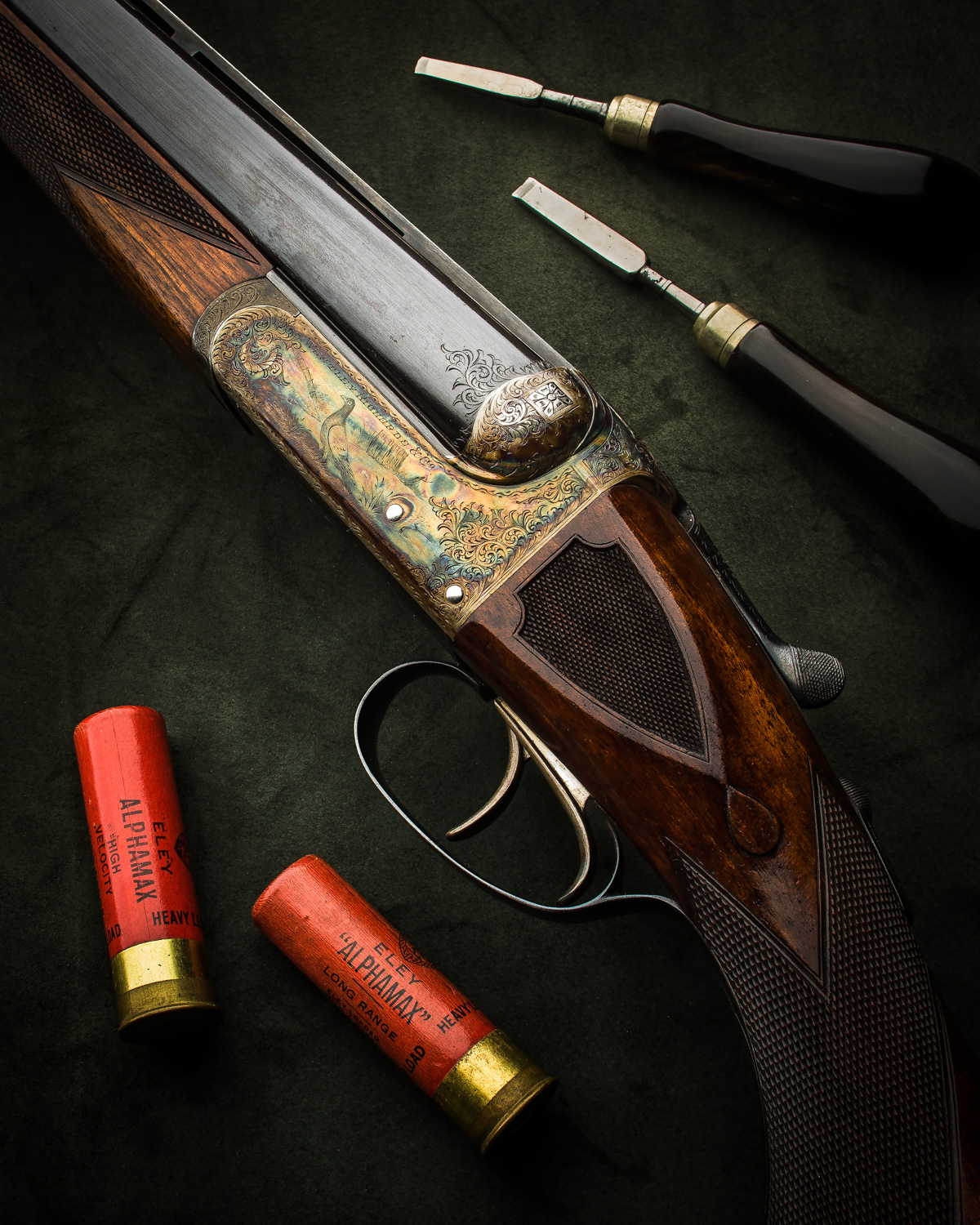 Completed in 1931 this Westley Richards was built as a 'special quality' gun intended for the live pigeon circuit, a pursuit still undertaken in hushed corners of the world. The Anson & Deeley fixed lock action has a wonderful depth and presence that genuinely and perfectly puts the weight at an impressive 8lbs 7ozs. The gun is supremely steady in the hands with a muzzle forward pointability that makes the gun swing with ease.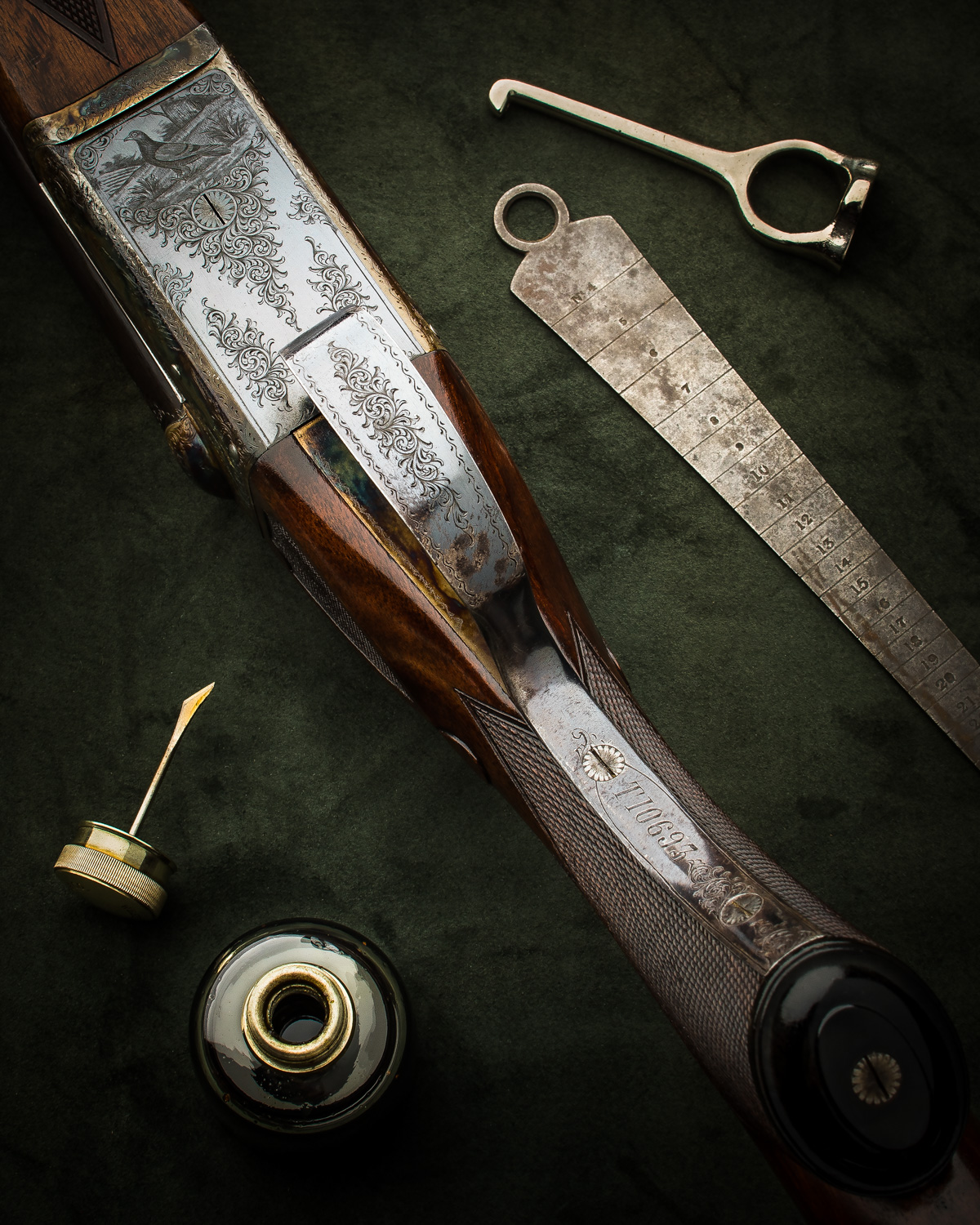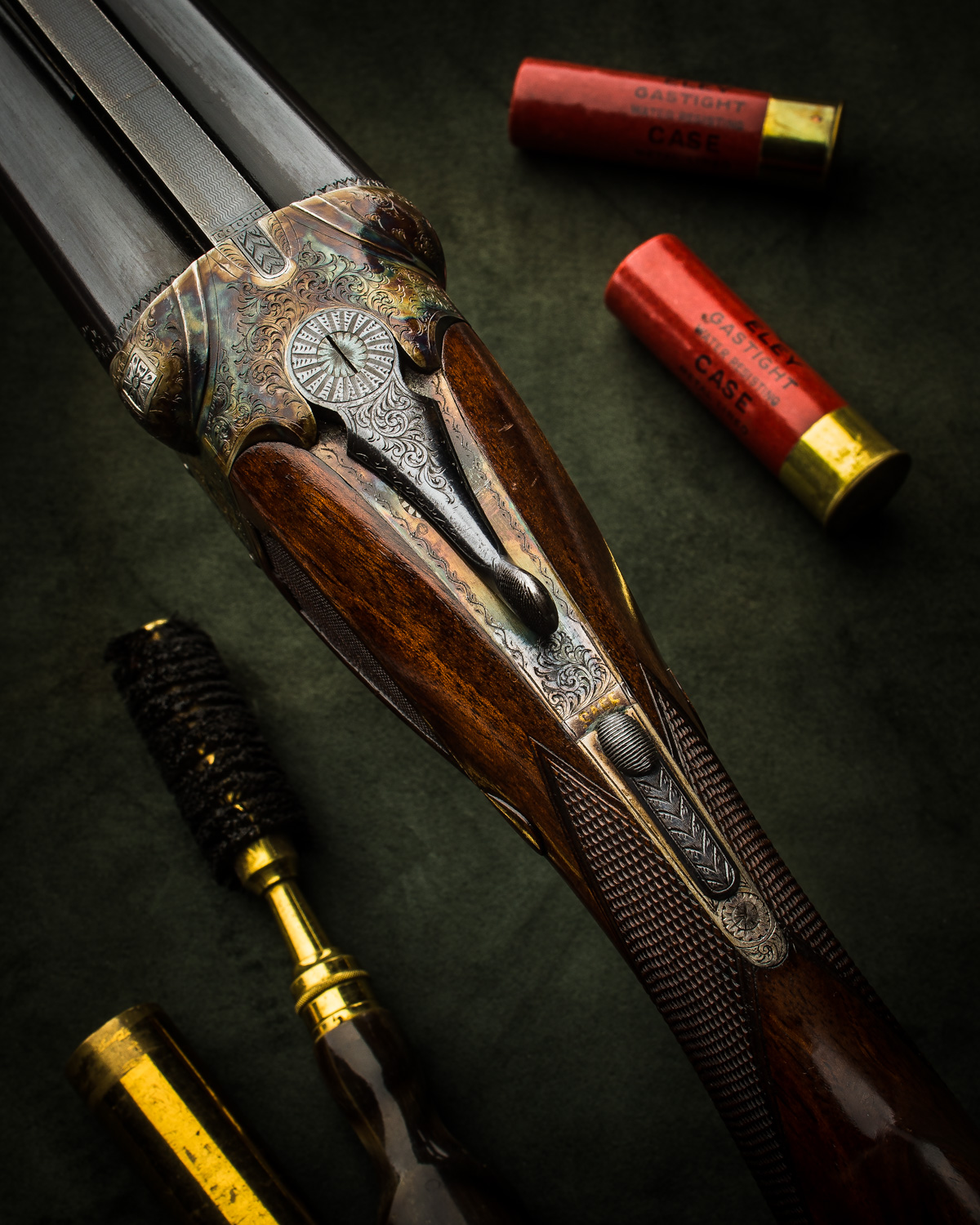 Vivid case colour hardening dominates the action.
The large breech ends, side clips, cross bolt and high shoulders add a real distinctive look to the gun which is only enhanced by the 30", 3" chambered barrels with distinctive flat top ventilated competition rib. Choked 3/4 and Full the gun packs some serious 'out there' capability!
The 14 3/4" pistol grip with horn cap continues the flowing lines of a formidable gun that has wonderful engraving of pigeons, the metalwork itself retaining all of the original vivd case colour hardening and charcoal blueing of the furniture.
Here in the UK, it would make a fantastic 'high bird' gun capable of handling some of the more punchy cartridges favoured for this discipline. Alternatively it could just as well return to the live pigeon arena, the environment for which it was originally intended.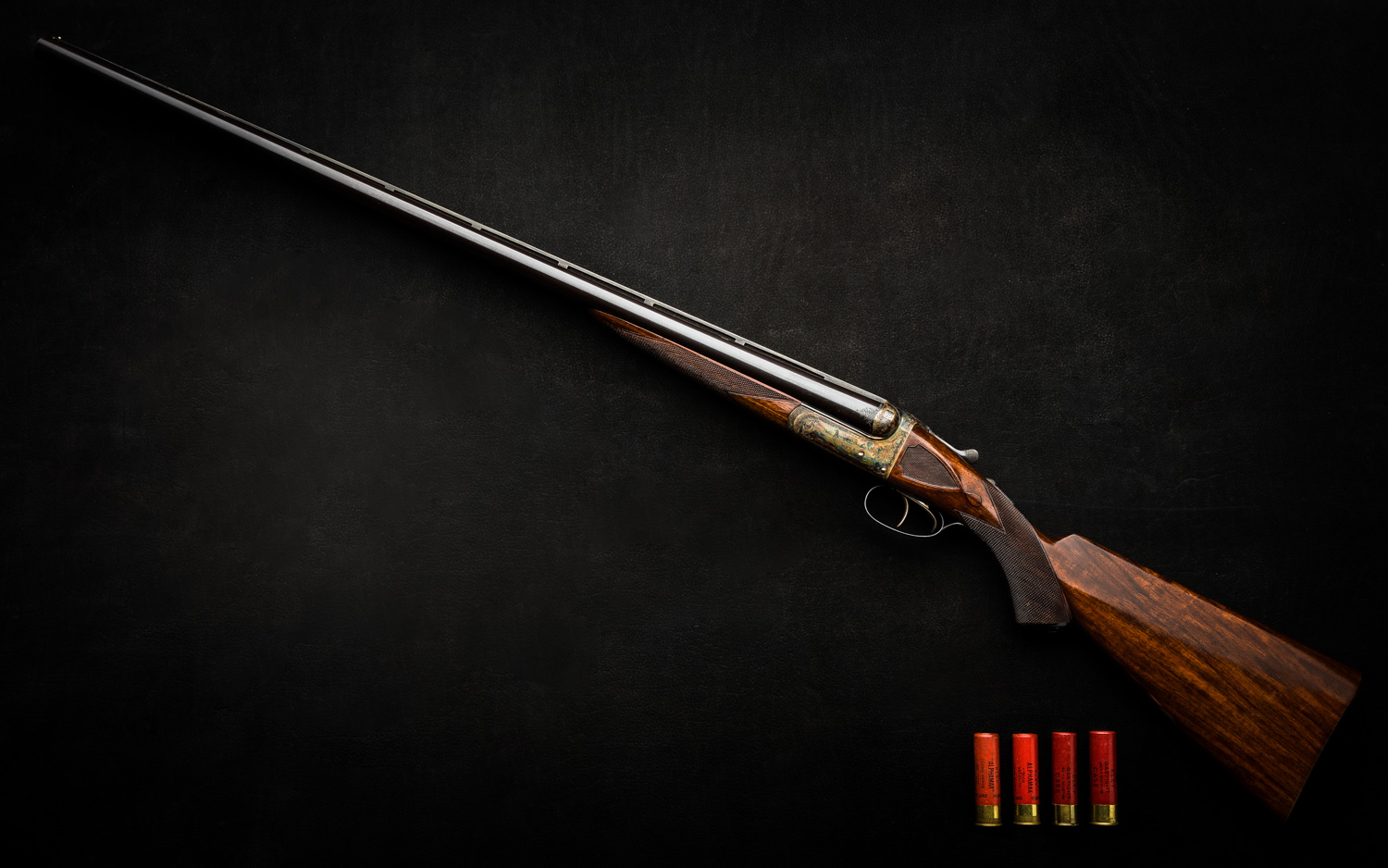 The gun displays wonderful lines.