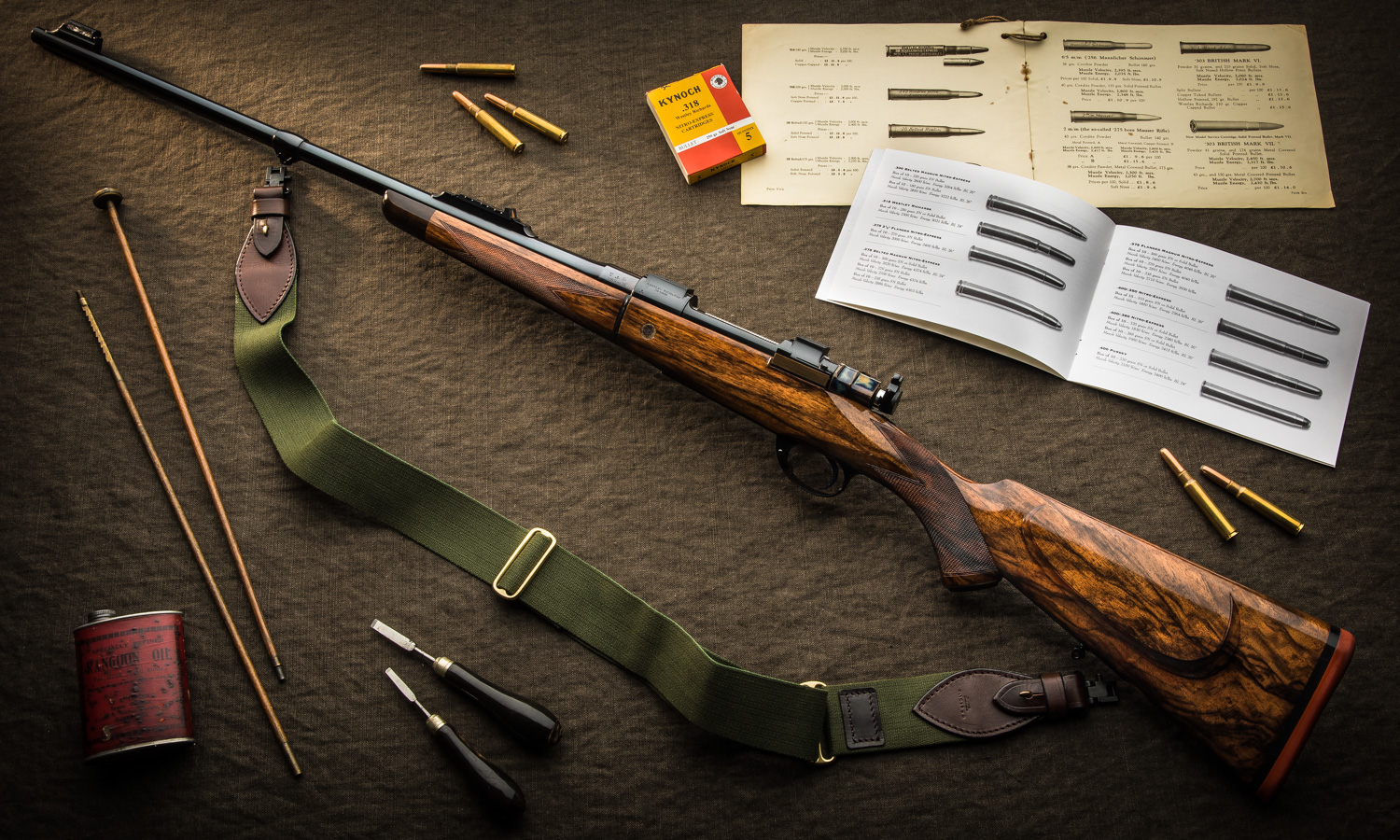 In truth the .318 Westley Richards cartridge shooting a 250 grain bullet at 2250 feet per second is still a great and fun cartridge to use for general plains game hunting and even driven boar in Europe. The long torpedo bullet has phenomenal sectional density and with its moderate velocity (by modern standards) proves a deep penetrating round, at one time capable of tackling every type of big and dangerous game on the planet.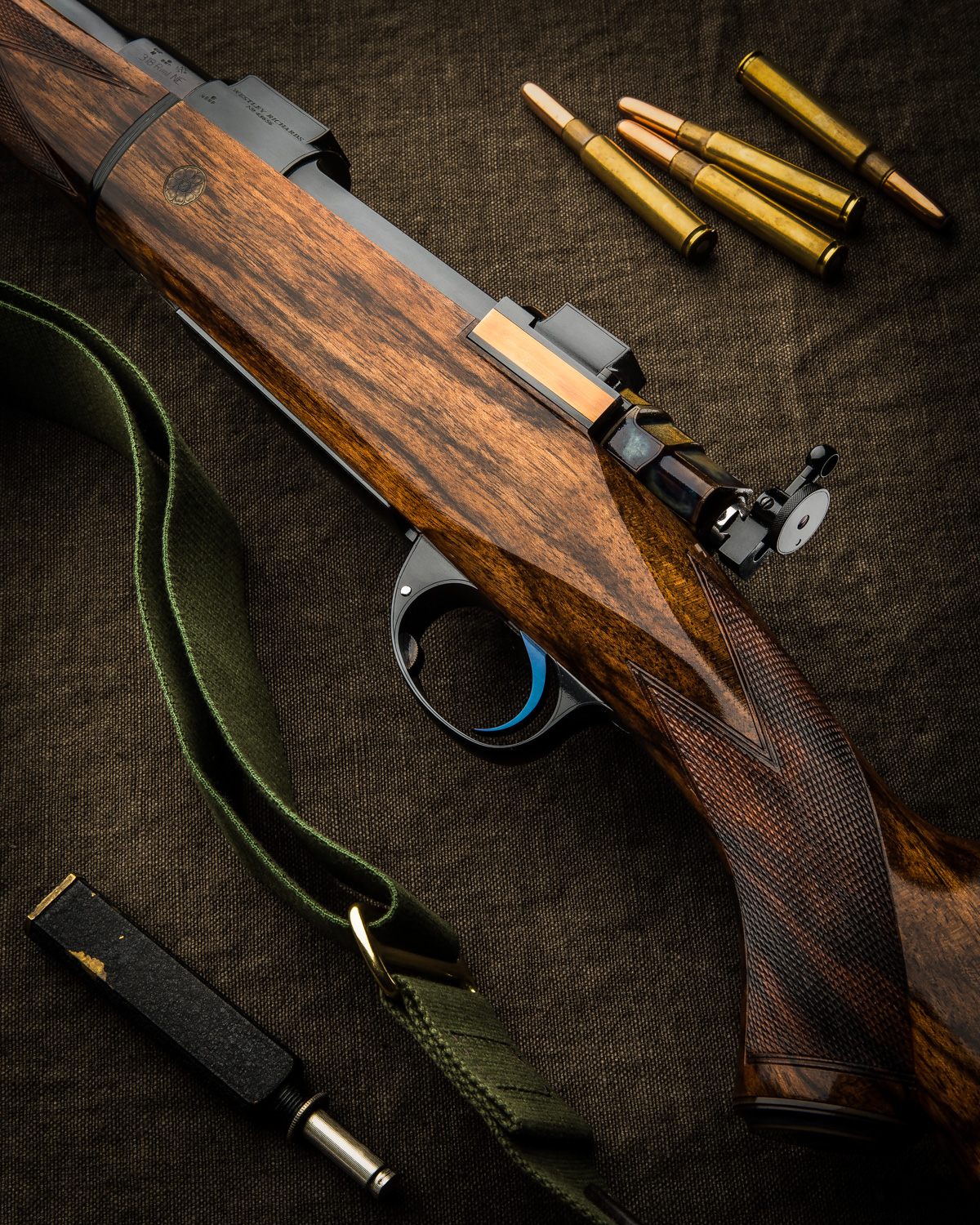 Peep sight located on the cocking piece.
The rifle you see here was built to a very traditional lightweight format with the addition of Westley Richards take-down system. The client had requested the rifle to be built primarily for open sight use, hence the sleek lines of the rifle. Westley Richards signature patent combination foresight was a given as no true Westley Richards magazine rifle is complete without one. It was then decided to fit a very traditional island rear sight base with one standing plus three leaf express sight regulated to 200 yards. A peep sight fitted to the cocking piece was also utilised so creating a very classic style of rifle.
As with all our guns and rifles a super piece of Turkish walnut was selected with which to stock the rifle. We came to the conclusion some time back that with the comparatively small number of guns and rifles that we build each year, we may as well use the very nicest wood that we can obtain.
Certainly destined for Africa, we are looking forward to hearing how this classic round performs in this new rifle.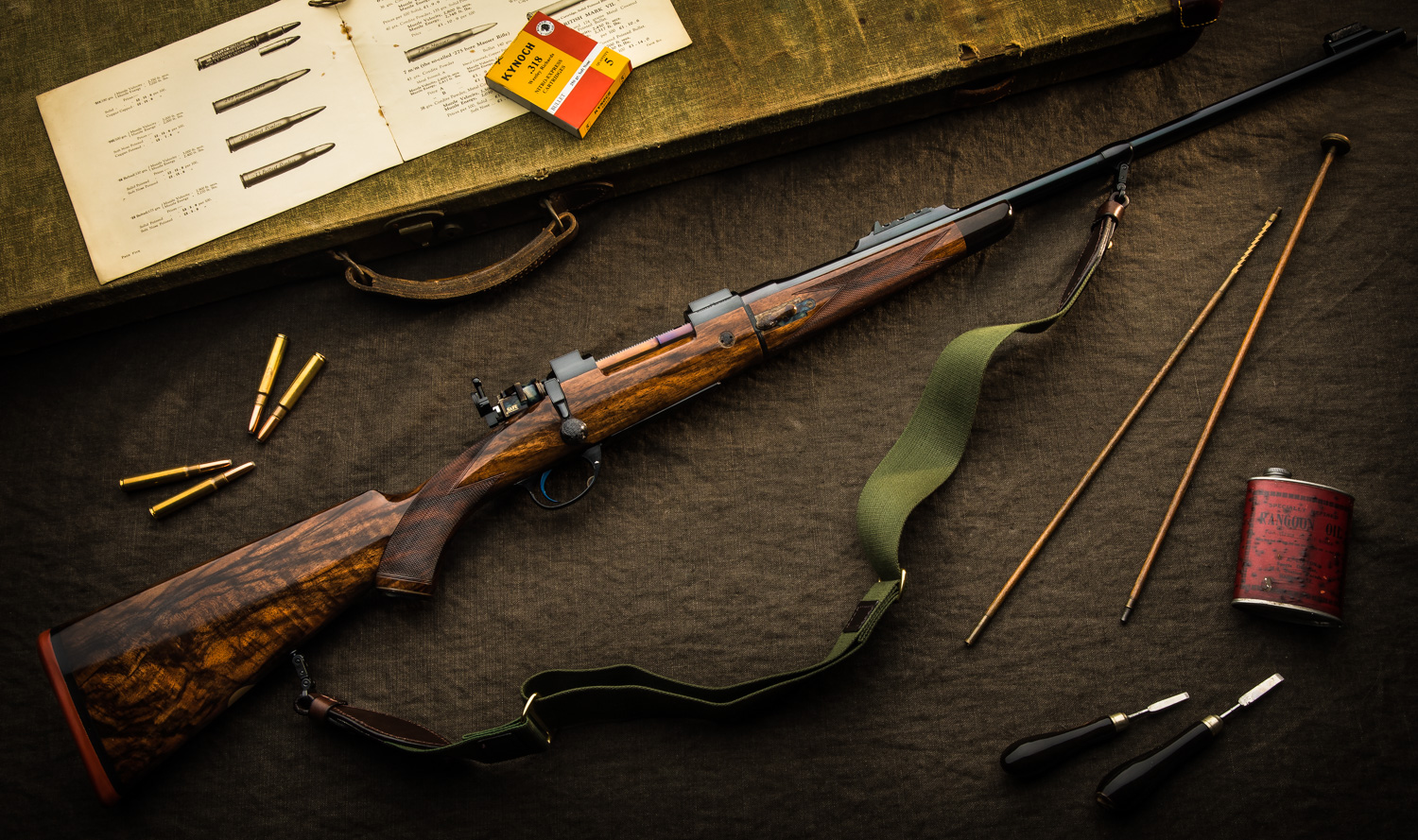 Beautiful Turkish walnut stock.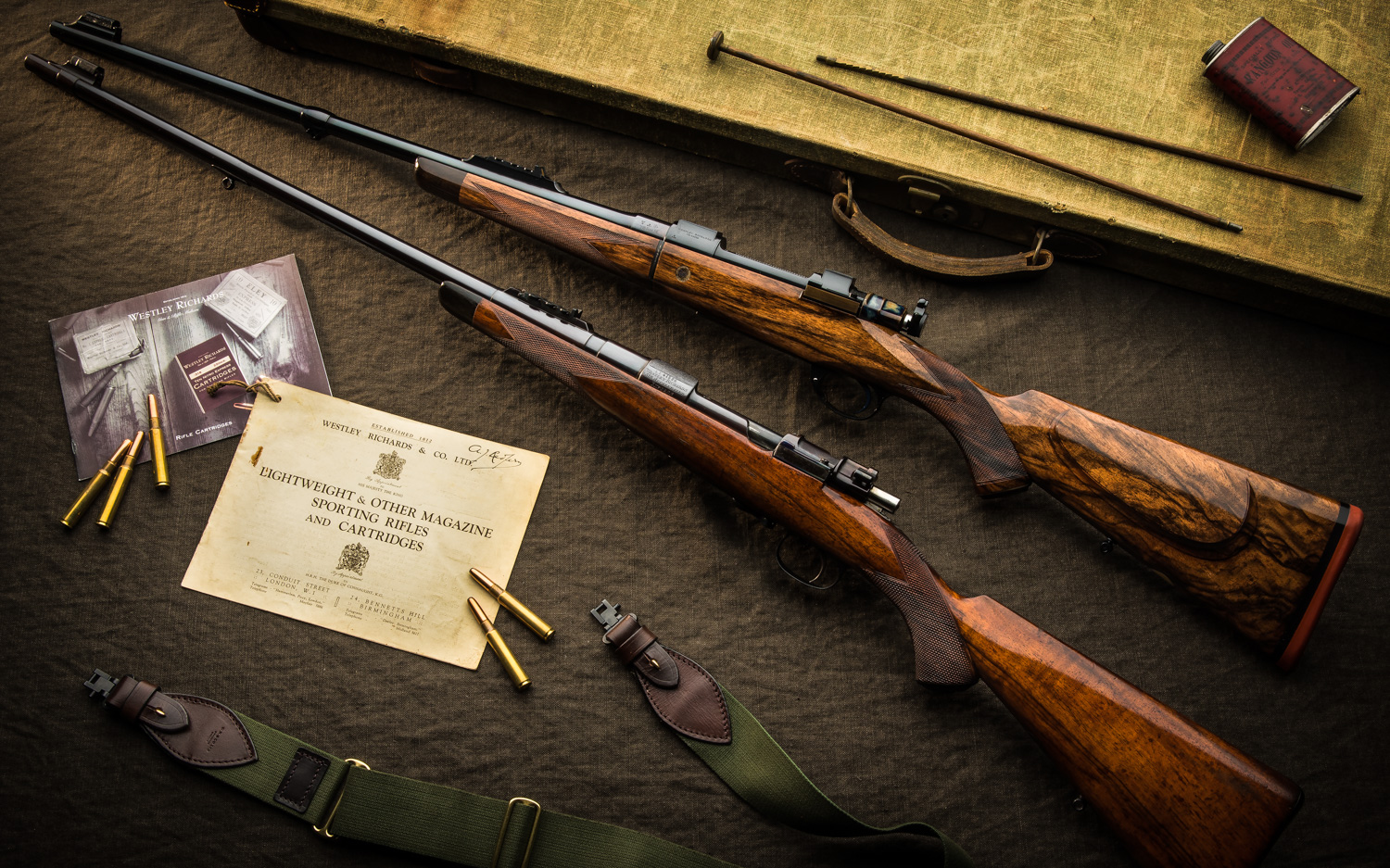 The new rifle compared to a vintage example. Either rifle would be fun to use today in Africa.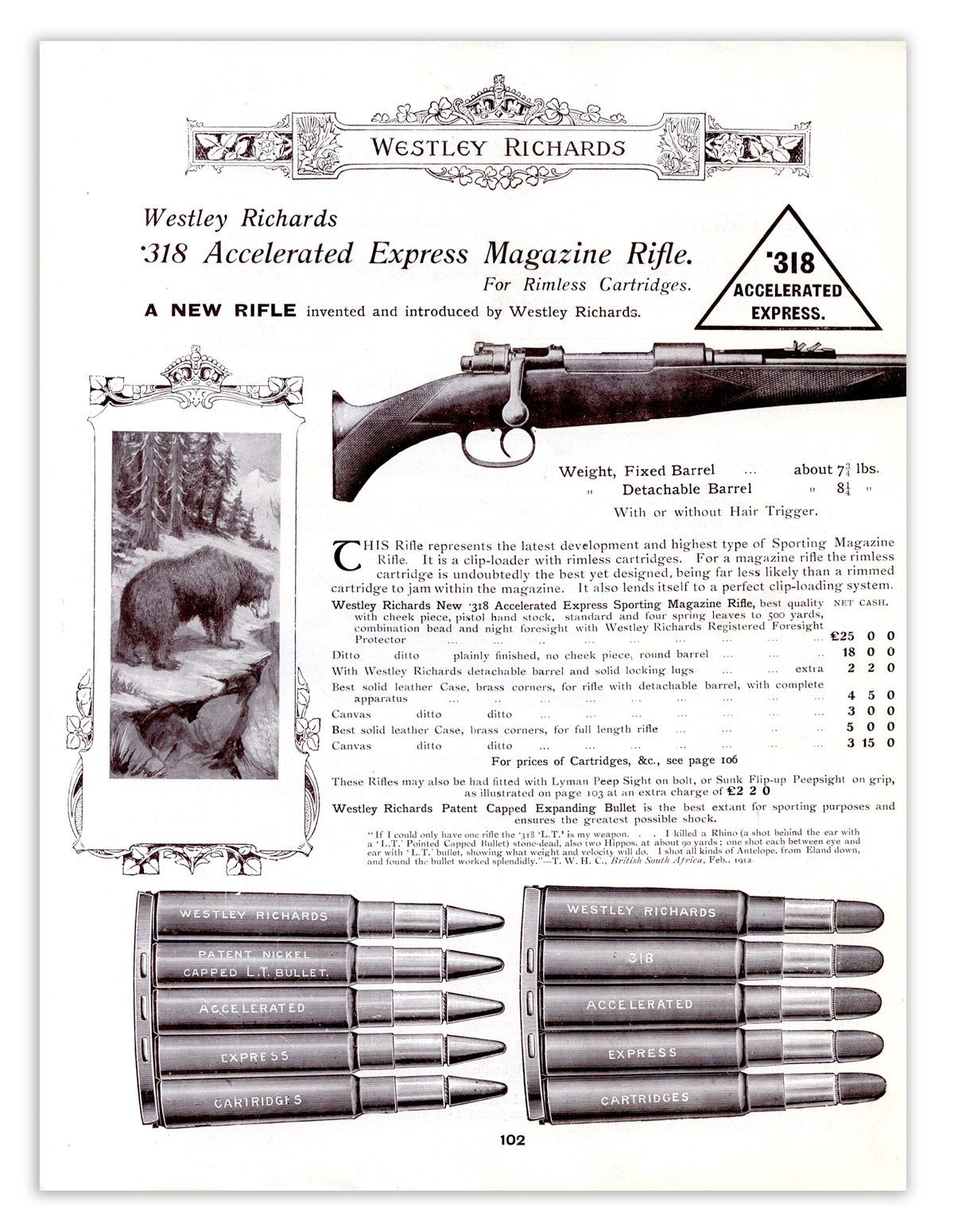 Page from Westley Richards 'Centenary' catalogue detailing the .318 Westley Richards.