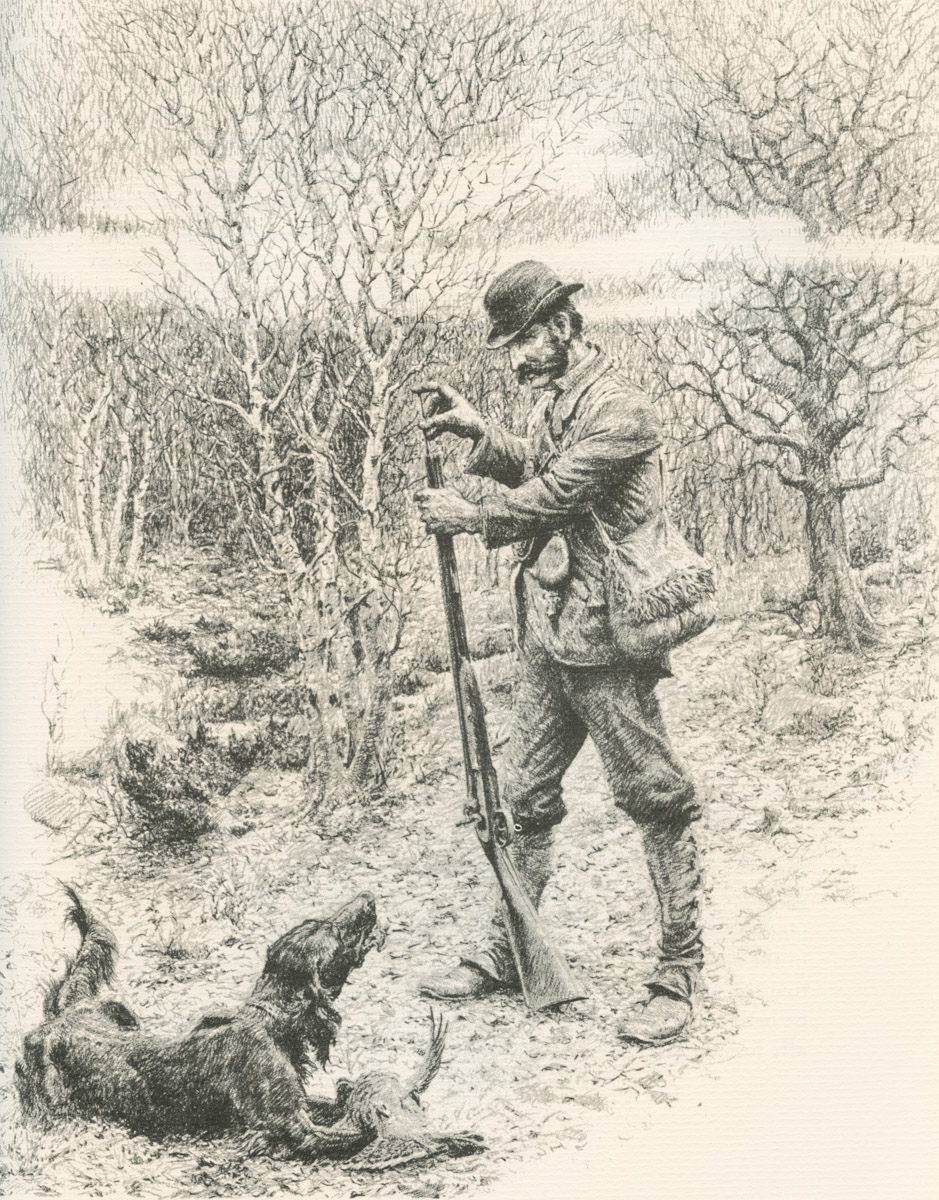 This gift came about as a result of discussions on what engraving we should put on a new .410 hand detachable lock shotgun we are building for the said gentleman. A conversation on engraving a small bore gun for an American will undoubtably lead to discussing native birds as happened in this instance.
I was able to recount to him my few efforts of hunting the American ruffed grouse in Michigan. My first ruffed grouse hunt made me finally understand why so much blaze orange is worn by hunters in America, I had always thought it was solely for protection against being shot, which to a great degree it is. However once in the thick forests of Northern Michigan, in driving snow, I quickly realised that if my neighbouring gun and guide didn't have blaze orange, I would probably still be wandering around Canada now, some 15 years later.
Our discussion turned to artwork for engraving which depicted both the native birds and hunting scene. Artwork is an essential ingredient for engravers and I have always felt that drawings are a better source than photographs, they use a similar technique to engraving with the added benefit that a good artist will capture the mood and the moment  much better visually, than a photographer ever could.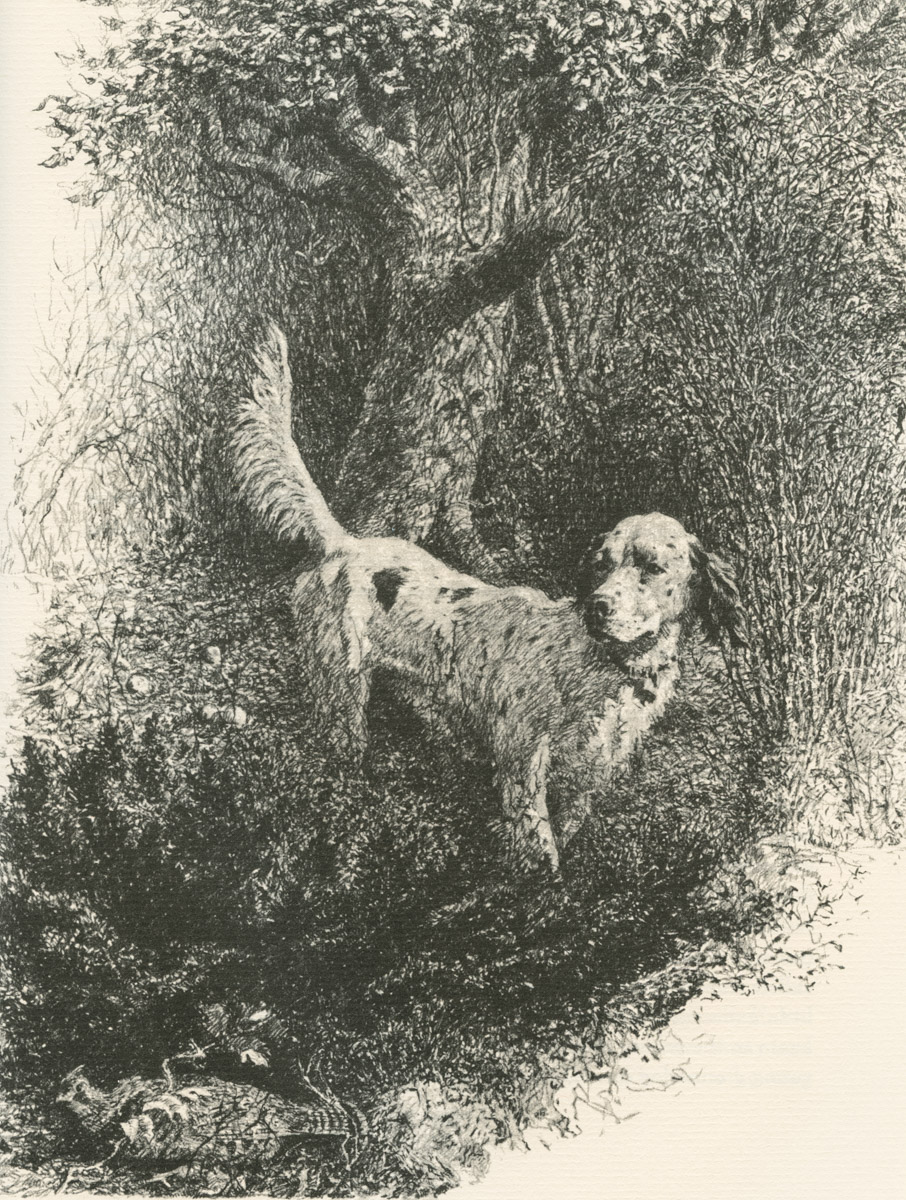 I am not going to review the book here, I have yet to read it properly. My message is more  for those of you considering new guns and engraving, a message to even the engravers themselves. Search out these types of book on the subjects that interest you, try and find material such as this, material which strikes a chord with you and which you can imagine on your gun. There are many wonderful books on our sport and many wonderful drawings. Don't hesitate to show them to your gunmaker as he will always be delighted to have reference as will the engraver and it will no doubt lead to them offering more similar examples from their own libraries once they know what is liked.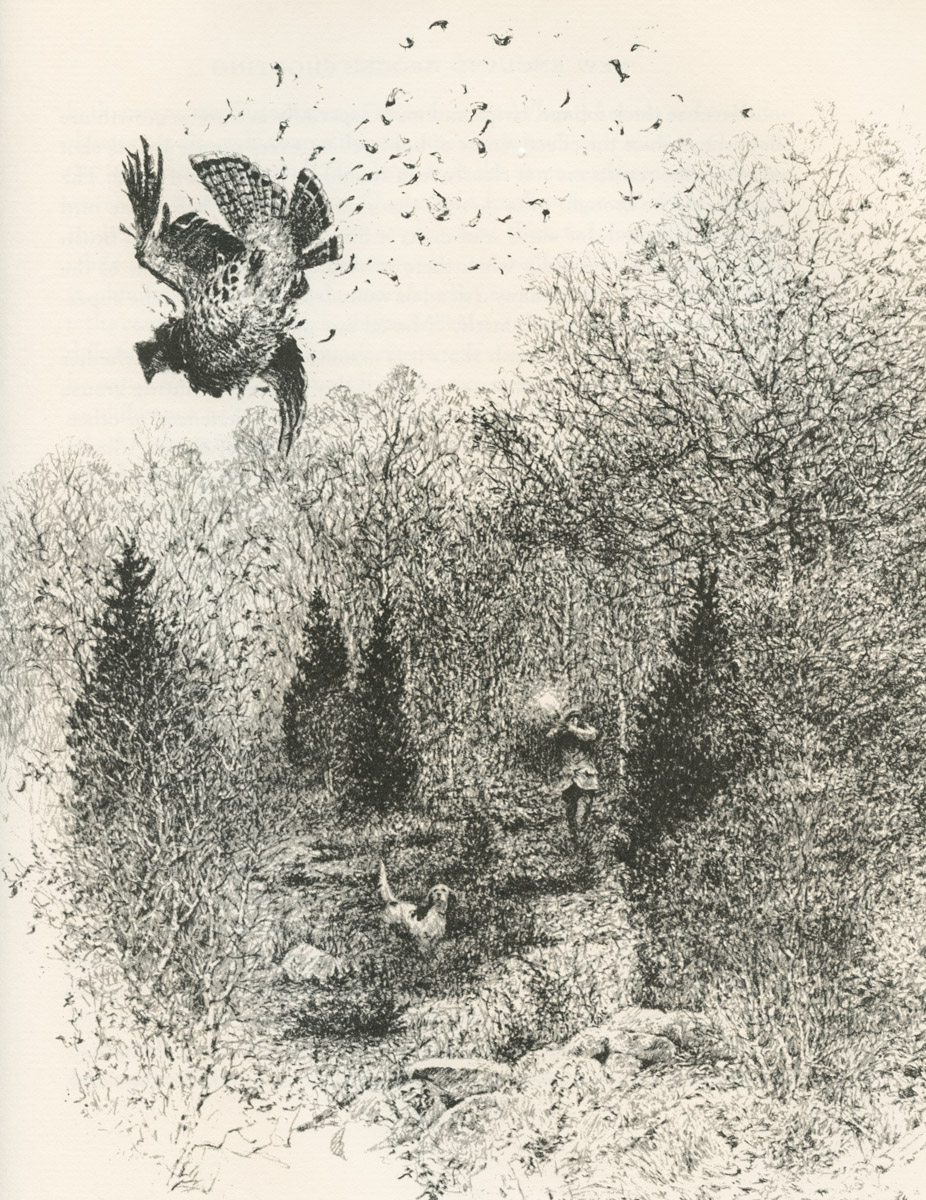 I think any of the illustrations above would look very fine on a gun, each can be adapted to the metalwork canvas or certainly in the case of our guns, be used on the lock cover plate underneath. There are many more in this book to choose from also.
I myself never did manage to shoot a Ruffed Grouse in Michigan, I visited 3 times, heard them flying away but never saw them when with gun in hand. Hopefully after reading this book I will be better equipped to get a result should the opportunity arise again!