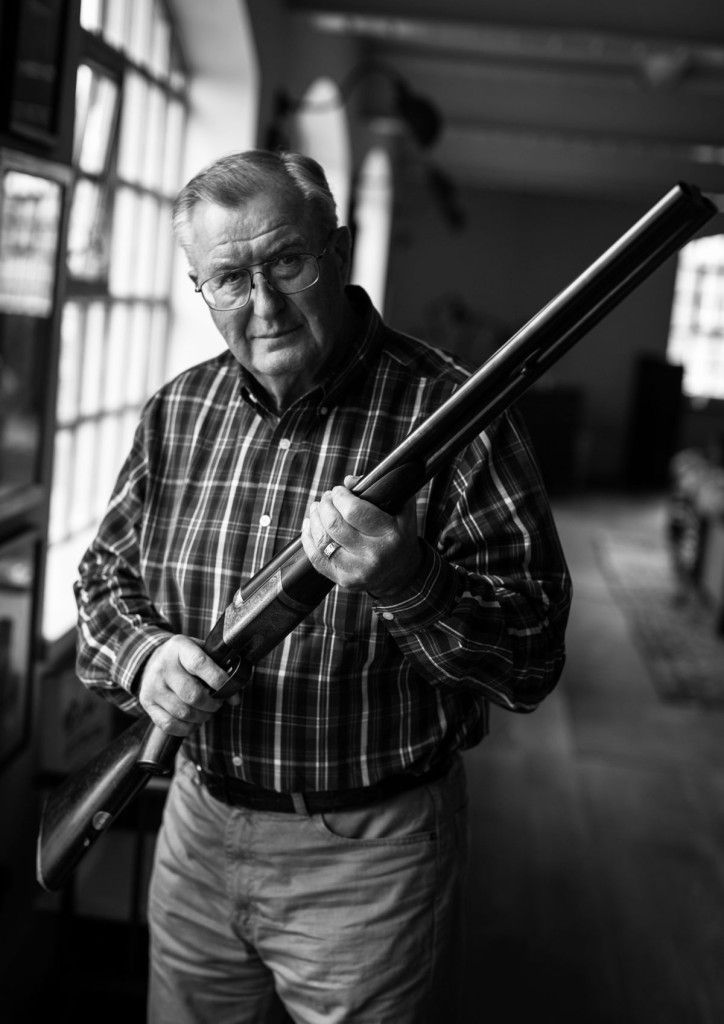 It was with really great pleasure that we welcomed Neil back to the factory today, his first visit to our new factory, in order to show him his new 577 detachable lock rifle which is due to be delivered in time for him to give it to himself for Christmas!
Delivering a new gun or rifle to someone who has dreamed all their life about owning it is always a special occasion, for Neil having just had a blip of poor health, I think it was an especially big event, a milestone reached. "I have saved, I have waited and now, at last, I have held it". Over the past 25 years Neil and I have bought and sold each other guns and traded this and that, until we have reached this point which puts the final touch to his collection of Westley Richards rifles. Well there is a single shot needed, but Mary Lou  dragged him out of the showroom when this subject came up!
Everyone here was really pleased to see such a happy and proud customer, one who was, as always, so generous with his comments on the work we do here. I will add that 'Trigger' was paying particular careful attention to Neil all day, I think it paid off, I noted he was slightly lopsided walk after the Cross's had left, which I suspect was due to the generously large gold nugget  "Thank You" in his pocket!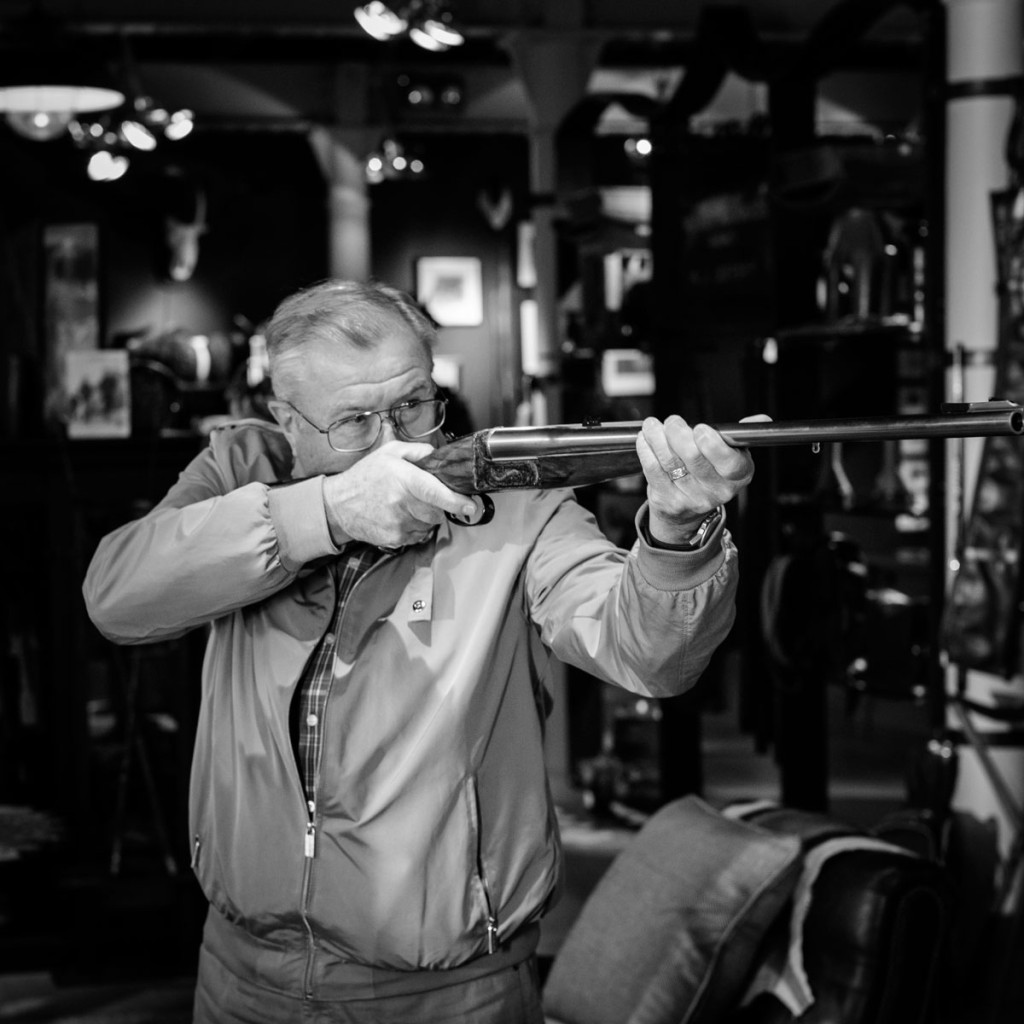 Top: Neil with James Sutherland's old 577 and Below: Shouldering his new 577.