This is one of those jackets you will wear everywhere.
Just the right degree of stiffness in a material that softens with wear and becomes an old friend. This un-lined travel jacket is equally popular on safari, as a top layer, as it is with globe-trotters seeking a multi-pocket, easy wearing, lightweight outer layer. The jacket takes little space but provides sufficient protection, should a squall hit during transfer or conditions in London prove more bracing than they were when you left Houston.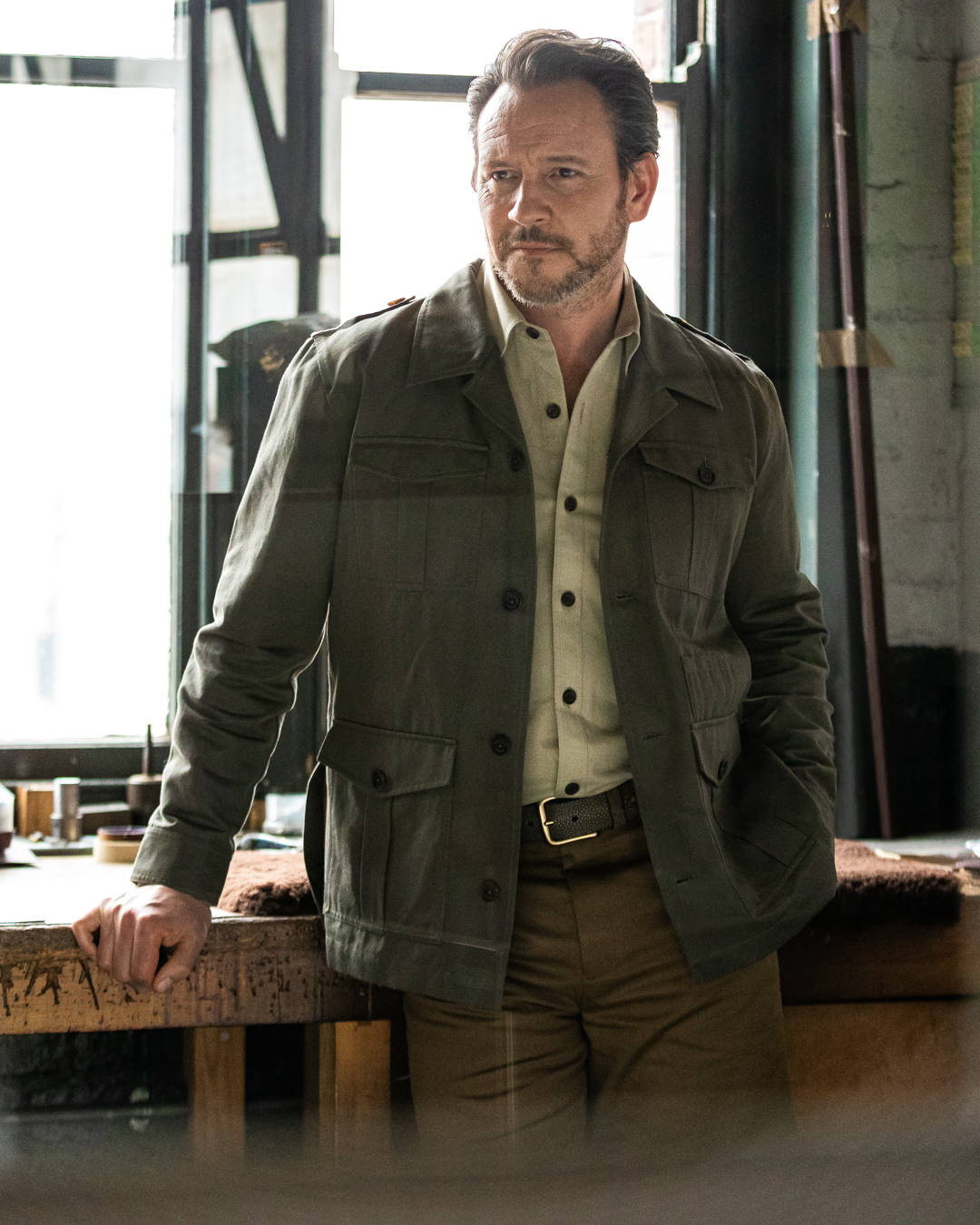 Cut to allow for wear as a hot-weather jacket over a shirt, or pressed into service as a top-coat with two or three layers underneath it, our Safari Travel Jacket is the kind of thing every adventurous chap needs in his wardrobe.
Made from 100% cotton with a smart orange inner-trim, the four outer pockets are button and flap fastened for security and, for the hunter, four cartridges can be stored mid-waist level on the left side, for easy access. Or, like Granger, you could put your pipe in it!
Cuffs can be adjusted for tightness with two button options and sleeves can be rolled up to mid-forearm. If desired, it could even be worn with a T-shirt as a very heavy duty safari shirt, where conditions are hot but a higher level of fly or thorn protection is necessary.
While detailing is every bit as sharp as any Westley Richards product, with branded horn buttons and perfect, tight, double-layer stitching throughout, it is a tough, easy care garment that can be quickly washed and dried in a short time without concern.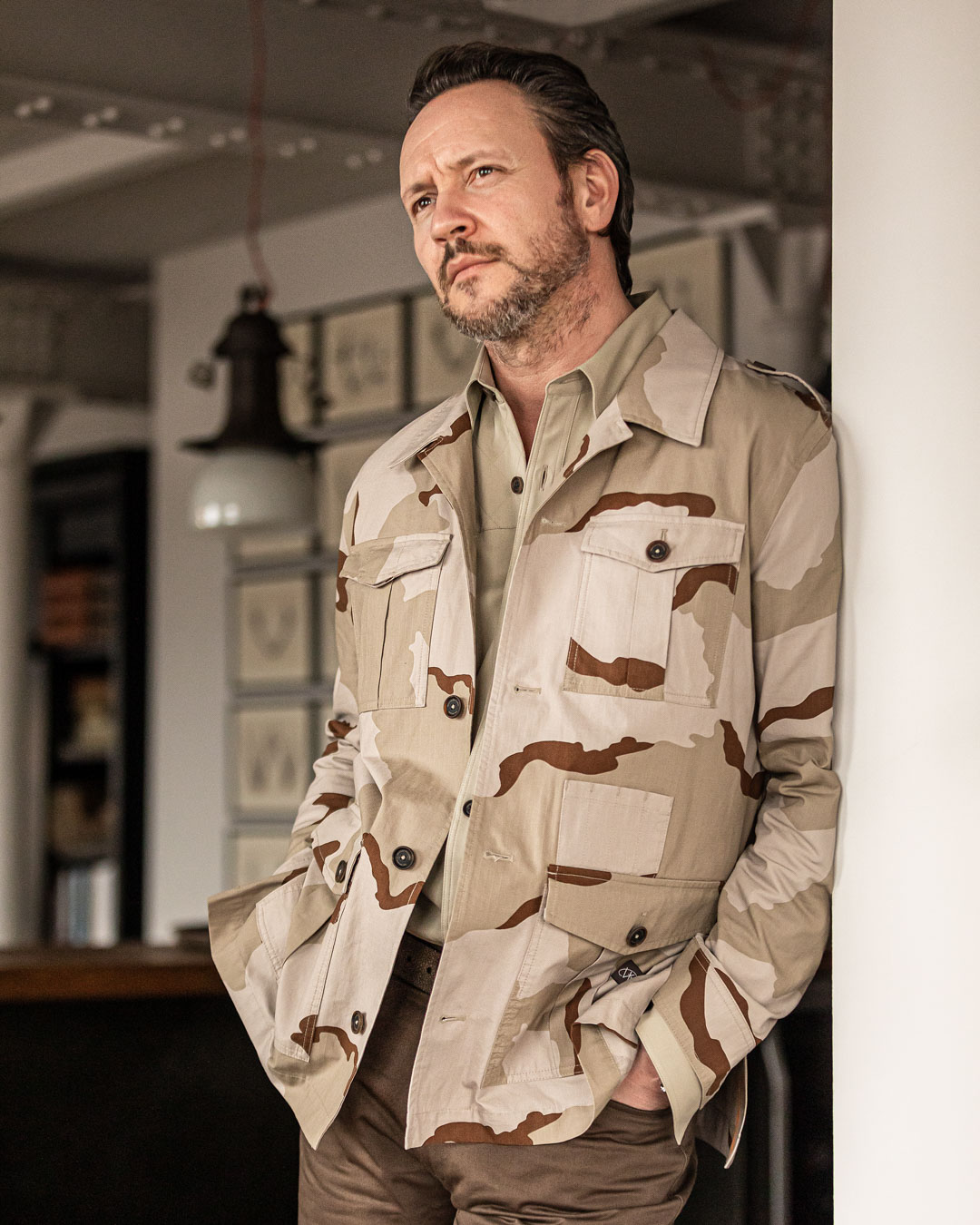 The traditionalist may prefer the 'Khaki' (actually a dark olive drab) version but there is also the Desert Camouflage option, which, ostensibly, has the look of a combat jacket, until the fine detailing is noted. This is constructed from a 100% cotton version of military grade rip-stop material, which feels strong but supple and a fraction lighter and thinner than the Khaki jacket. The difference is subtle but makes it feel more like an over-engineered shirt than the khaki jacket.
Fit is quite tight in the body and arms, with splits from hem to belt, making trouser pocket access easy and keeping pockets and stowed contents in place, with minimal swing and no excess fabric.
The Westley Richards Safari Travel Jacket is a staple and is built to last years of adventure, only looking better as it wears and ages. Shop the full Safari Collection to get everything you need for your next adventure.