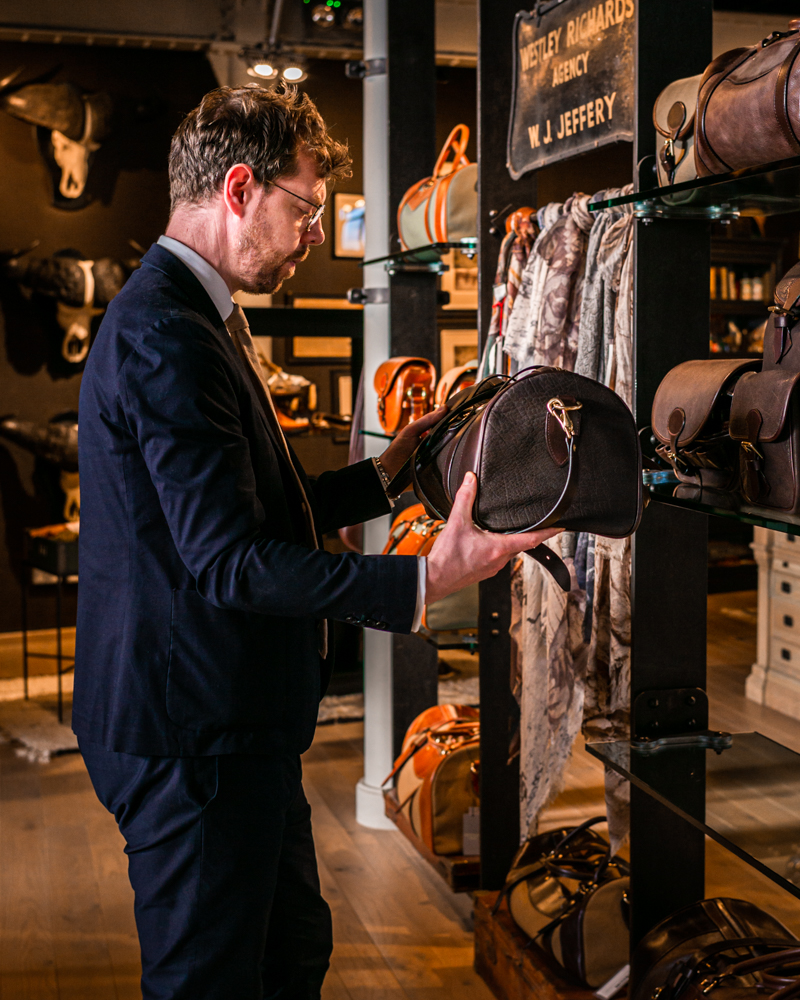 My background has been within the luxury brands environment for many years having collaborated with a number of globally recognised British and international prestige brands, from fashion, jewellery and leather goods to elite beverages, hospitality and publishing.
Having been surrounded by sporting enthusiasts throughout my career it is a true privilege to mention the name Westley Richards, and I look forward to bringing my distinct expertise honed over the years with similar spirited businesses - those that are family-owned, steeped in heritage and with unparalleled quality and hand craftsmanship.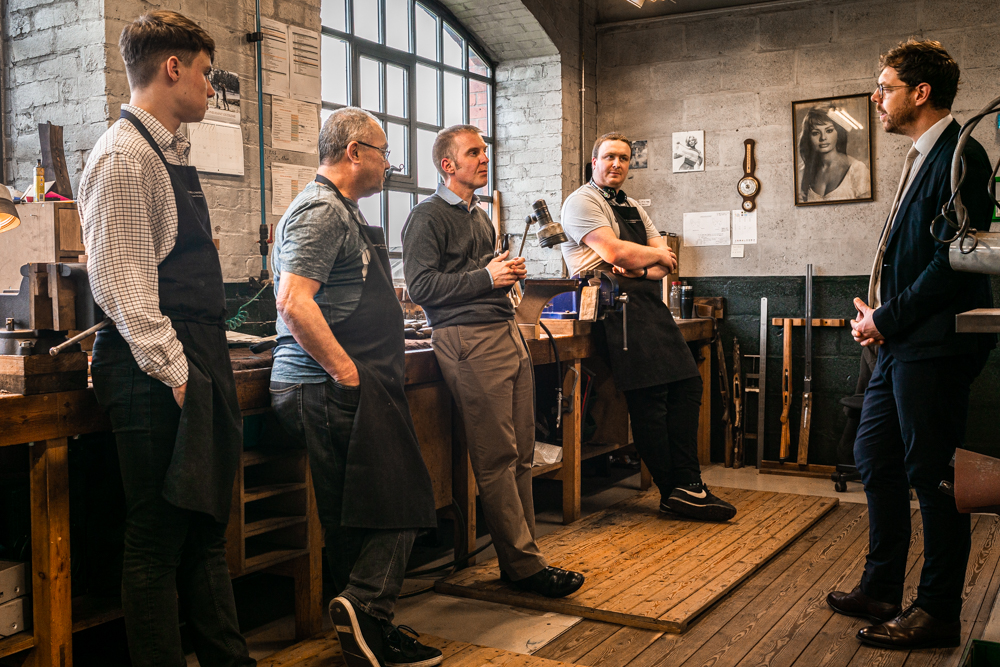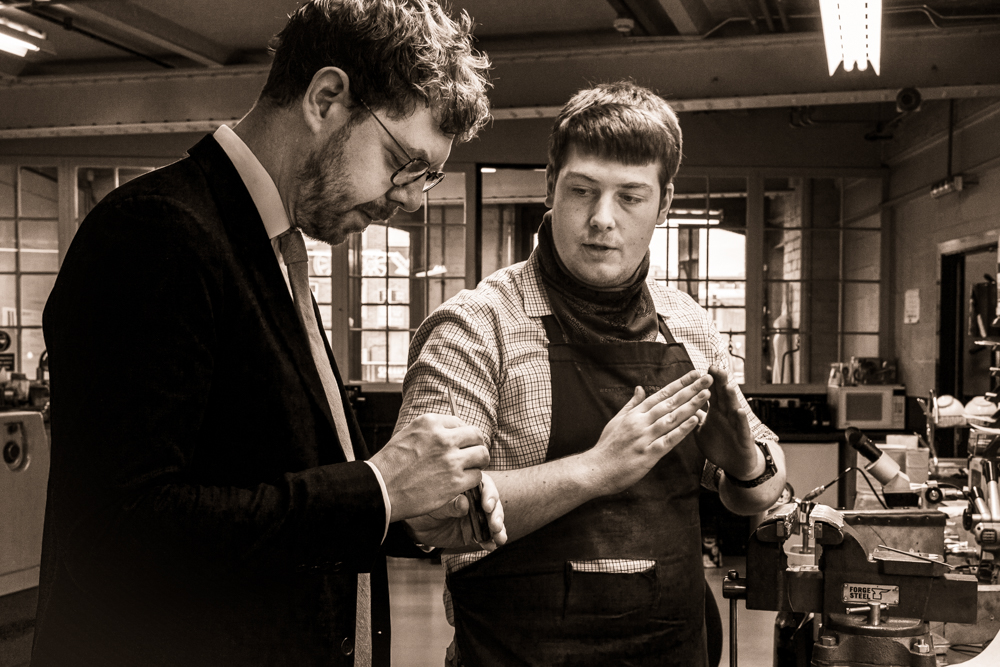 In the first few months here I have been getting to know all the many wonderful and awe-inspiring parts of the company and its impressive premises in Birmingham. By way of its exceptional gunmakers, engravers, leather workers, production & sales teams, brand & photographic departments and senior management.
Those of you who have had the privilege to visit the Pritchett Street factory will first enter into our flagship store, a showroom that far surpasses any selling environment I have visited in Mayfair. Inside, a constant selection of Westley Richards British country clothing, smart travel bags and fine leather goods are on display alongside our selected partner brands, catering for English shoots, Safaris and adventurous travellers alike.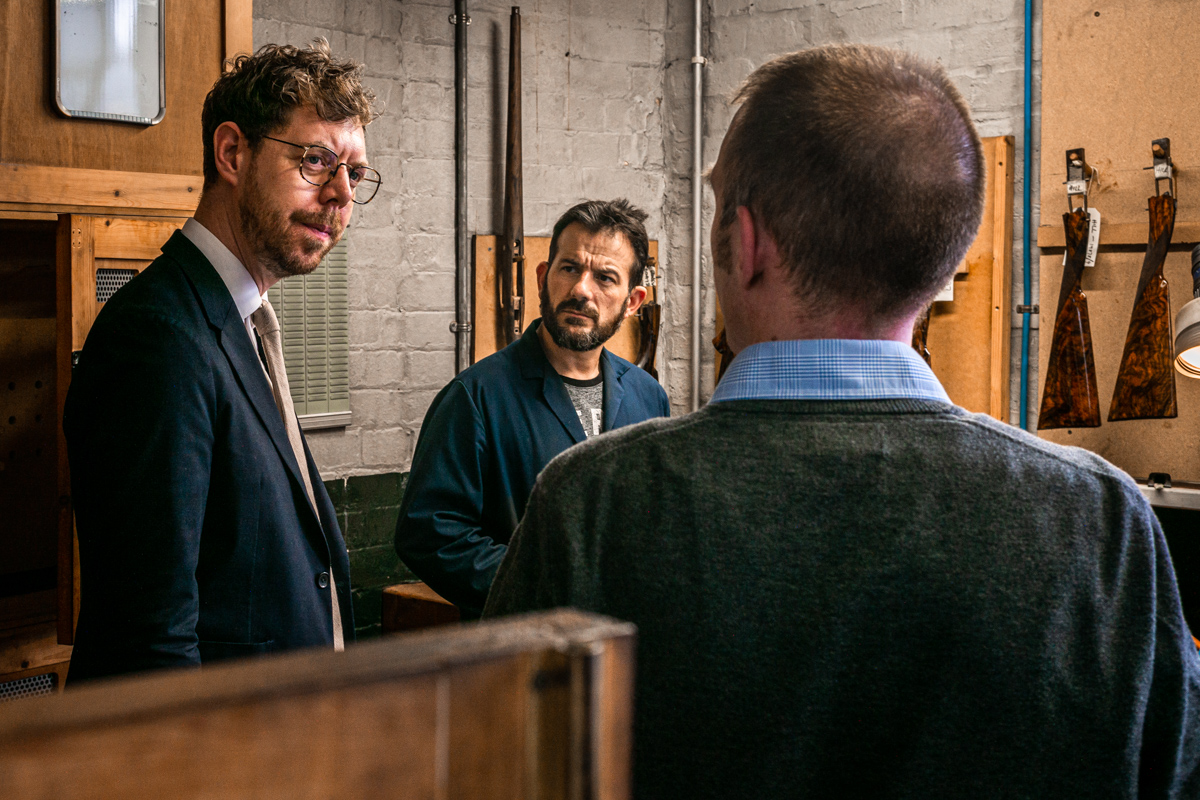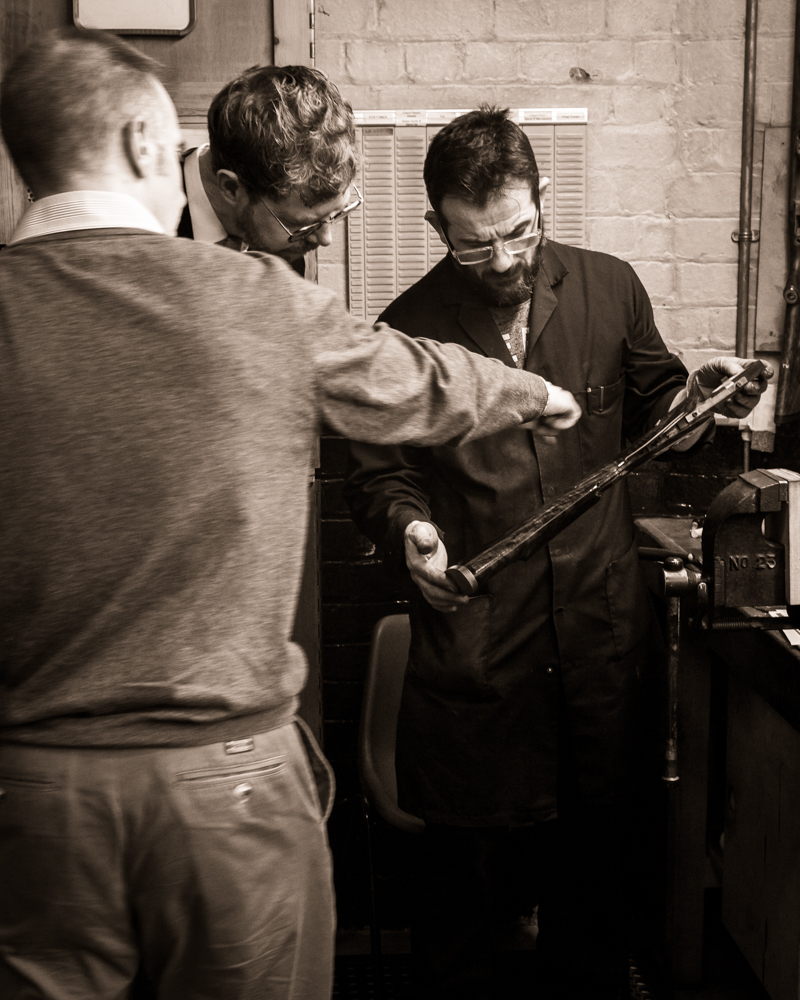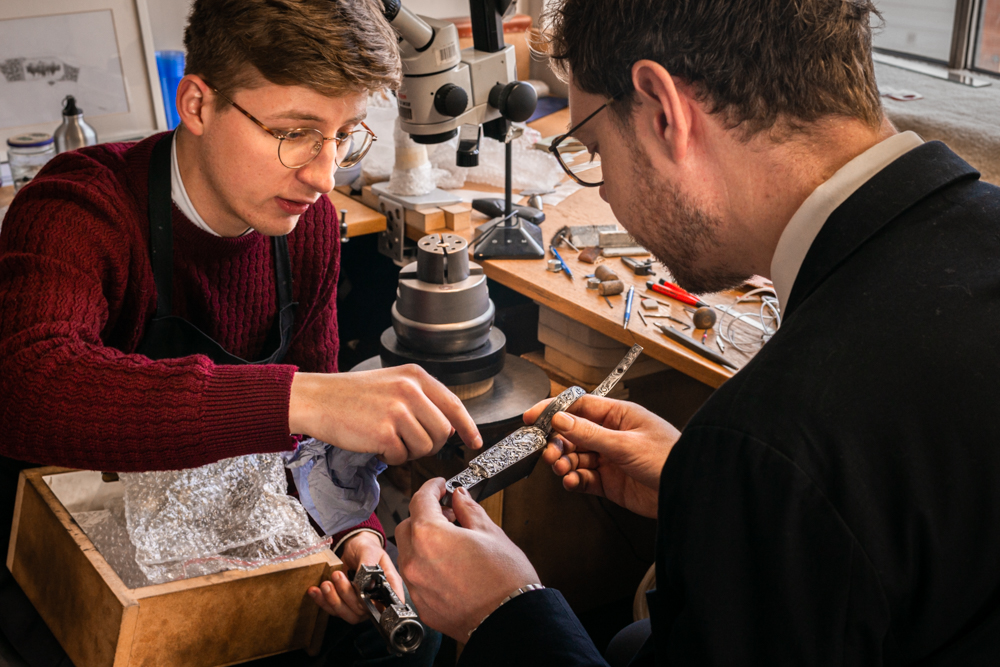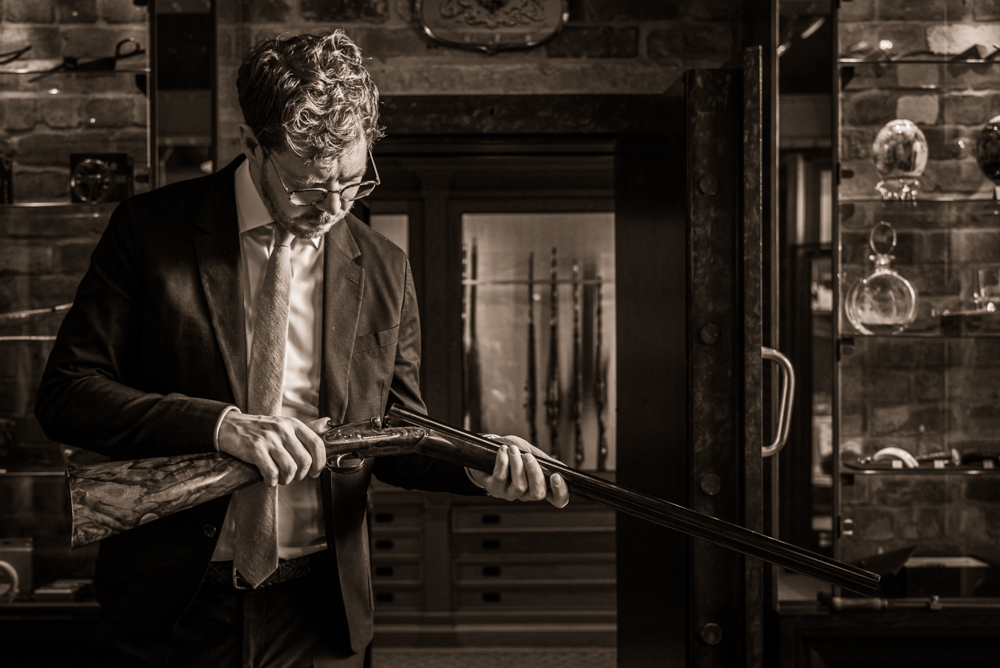 Past the gun room, housing clients recent bespoke creations, one takes the stairs to the first floor, home to the gun factory. There a hive of activity takes place where bench-trained gunmakers are in full flow, each at different points of the gunmaking process. Having studied and begun my career in product engineering this was a particular delight for me as many familiar machines, tools and paraphernalia were in attendance. One area of handcraft that really struck me came in the stocking room, where I witnessed some checkering being applied. This I could tell immediately, required such accuracy and dexterity from our makers, as any mistakes would be critical.
Side by side with the gun factory sits our leather department, this is rare amongst our major competitors who often manufacture their leather goods outside of the UK. English made leather is second to none, the country's traditional skills and styles lend to an extremely high quality product, with endurance, a trait proudly synonymous with the Westley Richards name.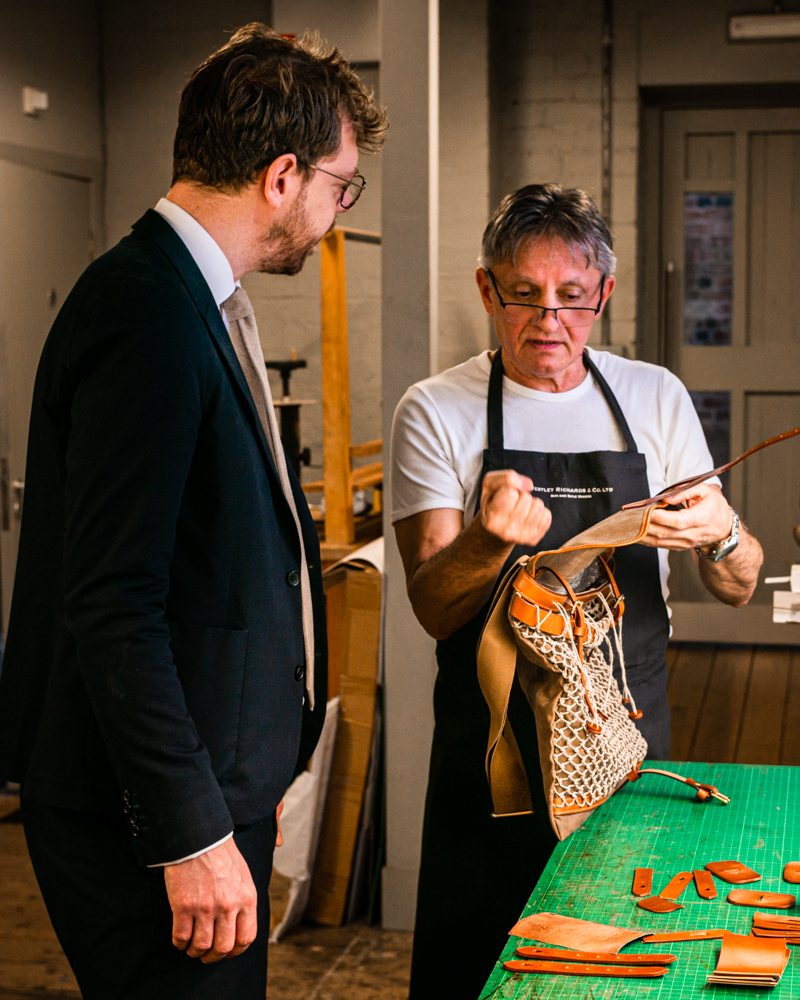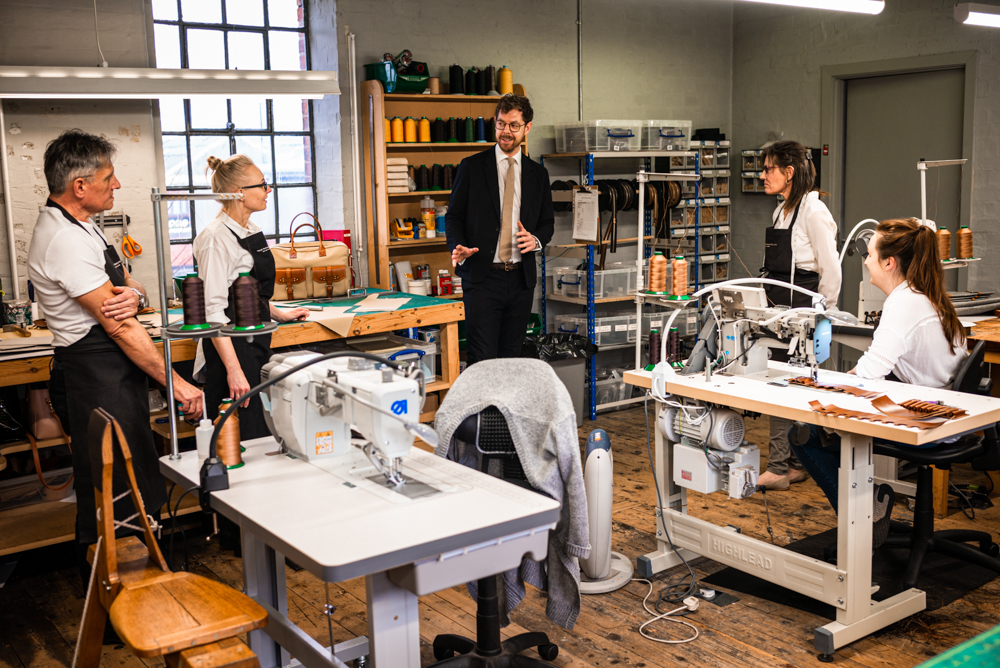 And finally, to the second and uppermost floor. For those dedicated readers amongst you will know, this is The Apartment. A beautifully designed interior space resplendent with Westley Richards ephemera, trophies, literature, photographs, artworks and artefacts. Collected and assembled by Simon Clode during his transformation of the business to what we know today. This remarkable place has such visual, textural and historical appeal even the most esteemed of our clients are stopped in their tracks on entry, and has often delighted them for many an hour on their visits.
In my short time here it is evident that there is an unbelievable depth of heritage and character around the company that must be carefully nurtured, as has been by those many important figures past and present. With this front of mind I, along with the rest of the team, very much look forward positively, distinctively and with great expectation into the bright and exciting future ahead.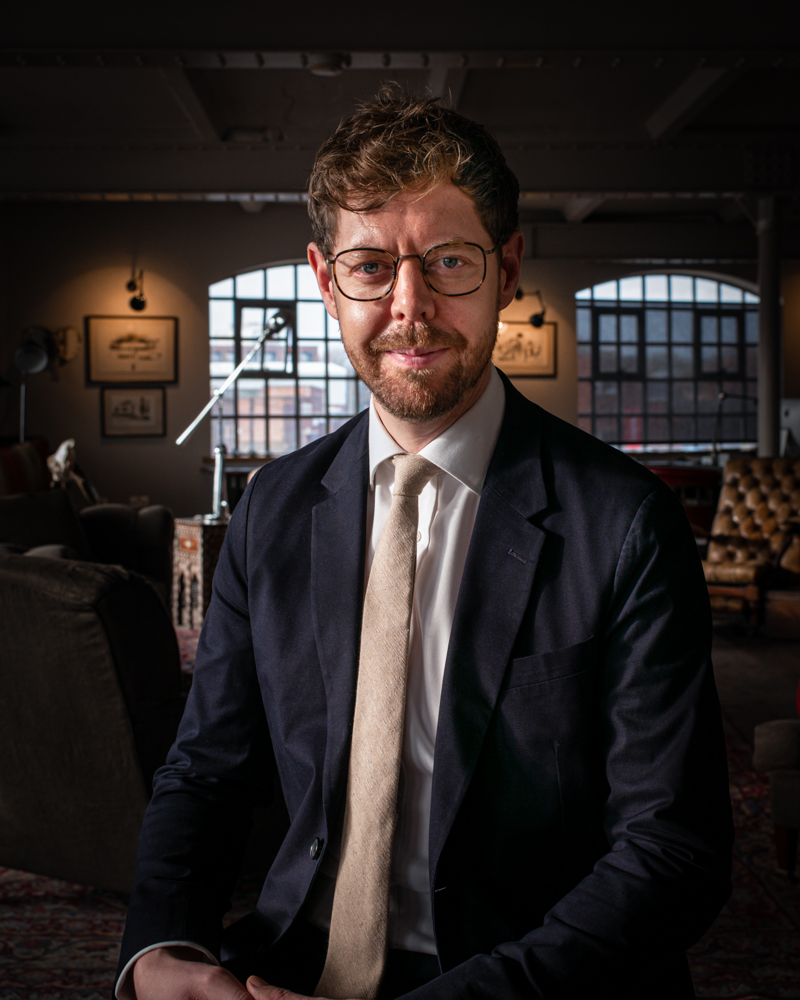 On that note, I leave you for now with our recent wordsmithing of the future facing Westley Richards vision that first featured in the inaugural winter retail catalogue – Collections 2020.
"Established upon a heritage of wild adventure, Westley Richards has long been regarded as one of the finest gun and rifle makers the world has ever seen. At the side of generations of audacious huntsmen, we proudly handcraft history's most beautiful and prized art guns, leather goods and sporting attire, taken on journeys like no other.
Our independent spirit has cultivated an unparalleled culture of innovation, artistry and excellence for well over 200 years, commanding enviable respect from our peers and continuously lionised by true characters of the outdoors.
As the leading light of England's original Gun Quarter, Westley Richards are honoured to be part of Birmingham's illustrious past and modern renaissance."