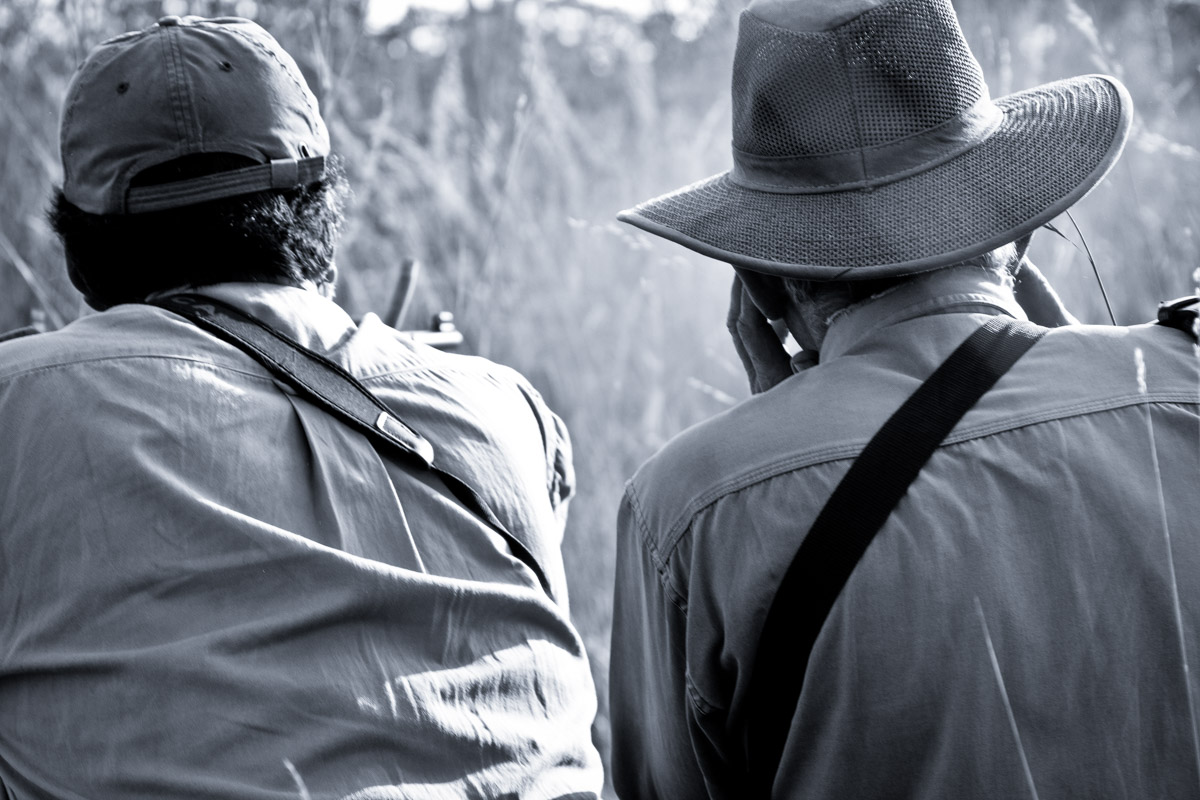 Long before man had perfected the telescopic sight the majority of big game was hunted with open sights.  Long range target competitions were shot with open sights, as were nearly all military weapons.  As the telescopic sight improved for sporting arms so man learnt to shoot his game more accurately and humanely, often at more extreme ranges. Where dangerous game was concerned, buffalo in particular could be shot out to longer distances.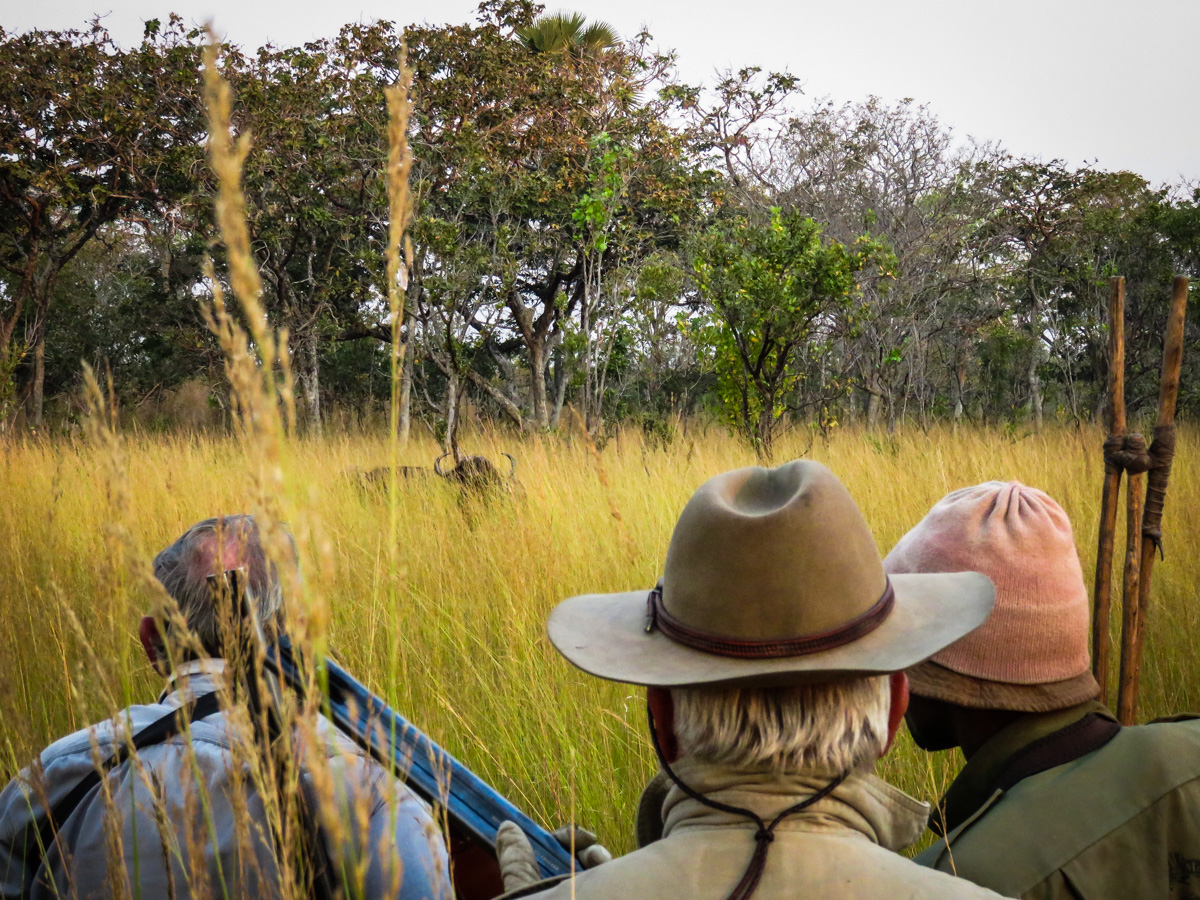 At this point the question of 'sport' raises its head.  Dangerous game was traditionally hunted very up close and personal.  As those of you who have hunted dangerous game will know, part of the sport in this type of hunting is the element of danger associated with being in close proximity to such game and that if all goes wrong then you really may be required to shoot your way safely out of a very tight situation.
Hunting with open sights may not be for everyone, but for a growing number of keen enthusiastic hunters it is. Certainly, say when hunting one buffalo on a safari it is better to enjoy the days with stalking and chase than taking a long distance shot on the first day that doesn't even get the adrenalin flowing. I would prefer a 'shitty' buffalo and an exciting hunt any day, as opposed to a long distance better quality one. If of course a monster comes out a different decision may need to be made!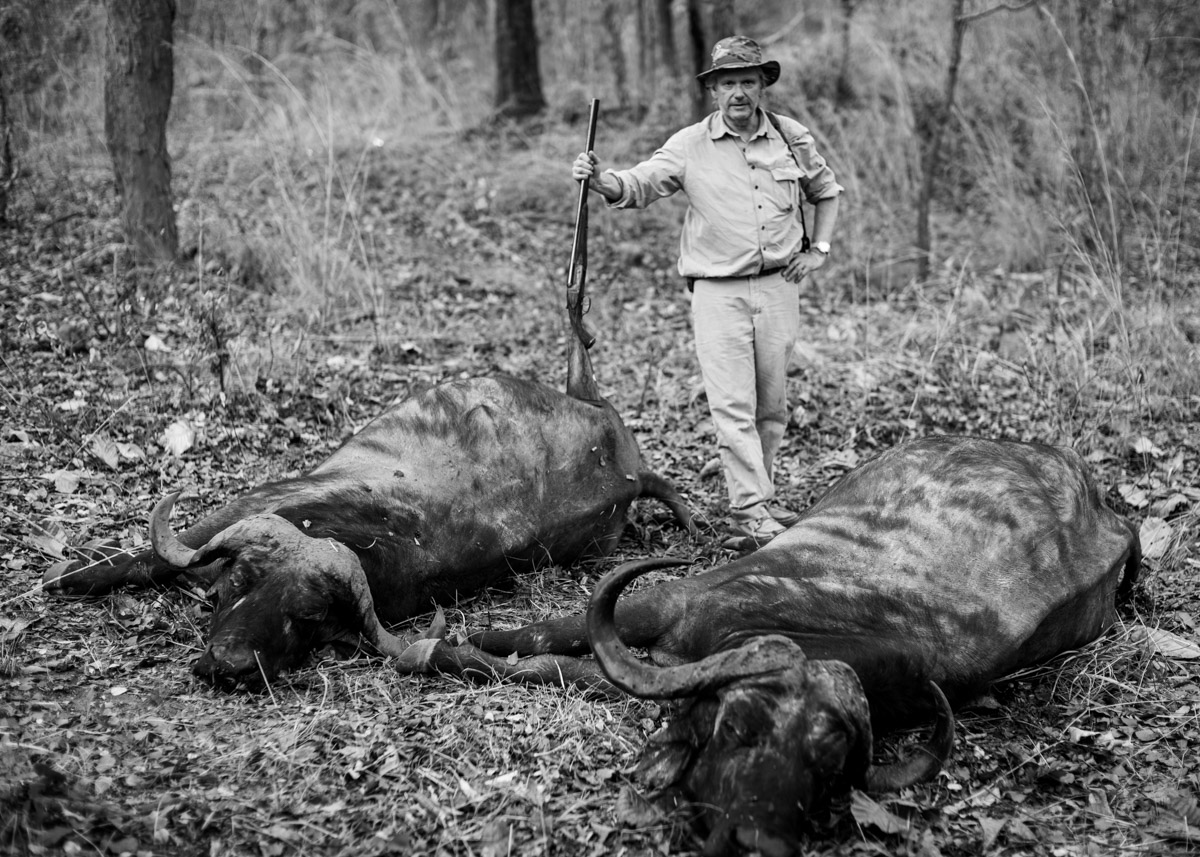 Hunting with a double I have always felt puts a different perspective on the hunt, it does force you in closer where you can take a safe accurate shot, practise with the rifle being the key here. Similarly with smaller game, hunting with say a classic .318 or .275 with open sights is immense fun and I always take greater satisfaction from taking a trophy in this manner.
For any PH's out there wincing at these words, sorry, I know it makes you have to work a little harder but even you'll agree it makes for a far more exciting hunt.  Ultimately this is one of the very reasons for a hunter coming to Africa and the reason so many return.
Good luck hunting!