I believe anyone who appreciates the guns, rifles and fine leather goods produced at Westley Richards will also see the beauty in these handmade knives I came across in my most recent travels.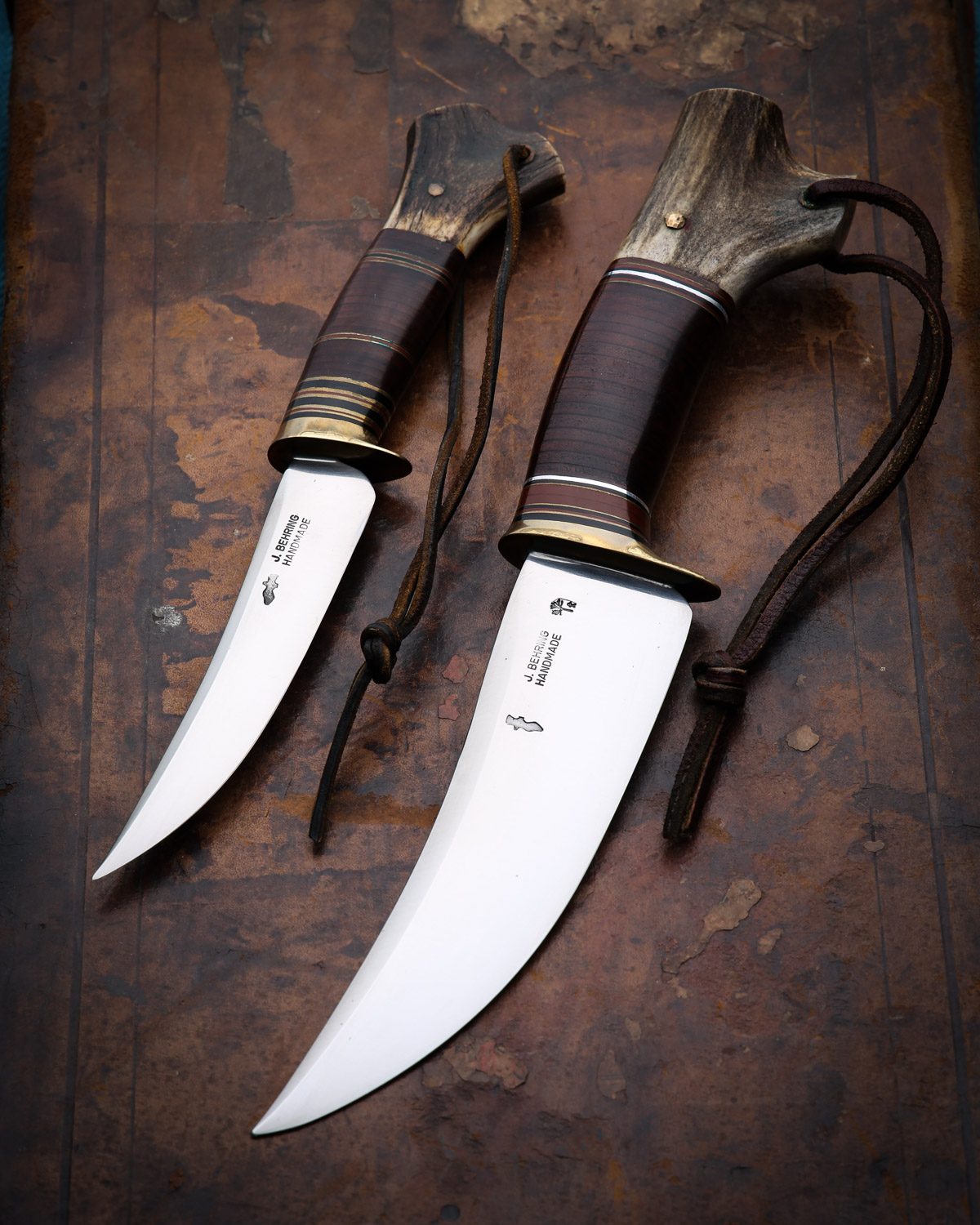 Treeman 5" Trout & Bird and Treeman 6" Skagel Pattern Hunter
Jim Behring/Treeman – A longtime outdoorsman Jim Behring of Michigan is best known for his Skagel inspired knife making style. Known as "Treeman" knives, a name from a previous career cutting trees, his knives are highly regarded among collectors and hardcore outdoorsman alike.
Jim hammer forges 35 to 55 knives per month and while he is a very prolific maker, his knives are relatively rare to find on the secondhand market and certain era knives and configurations are rising in price year over year.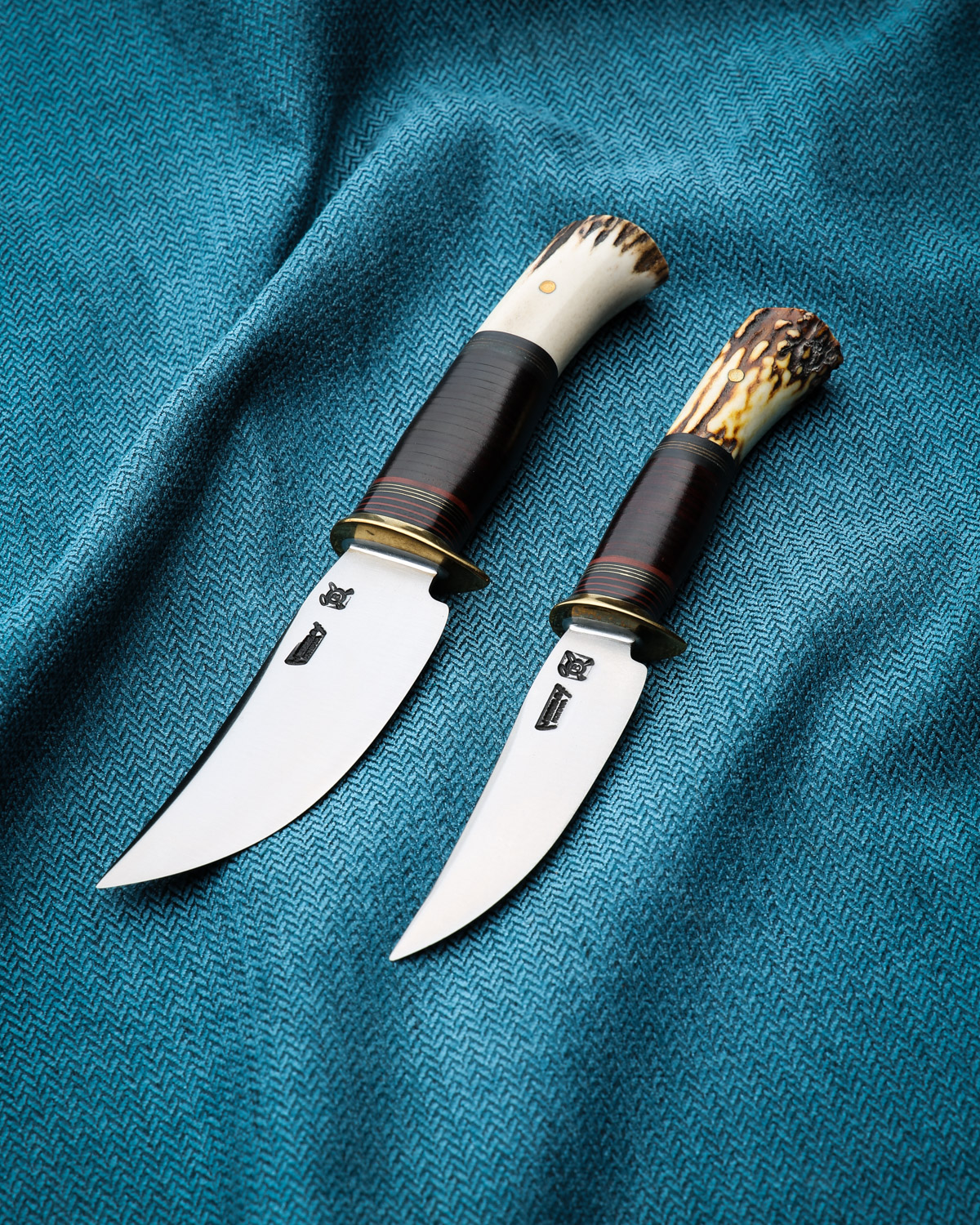 Pair of Behring Made 2015 Sporting Classics Knife of the Year
James Behring is the son of Jim "Treeman" Behring. Beginning his career apprenticing for six years under his father in Michigan learning the art of knifemaking, and specifically, knife designs pioneered by knife maker William B. Skagel.
In 2011, James moved to Montana and is now based out of Missoula making knives with a small team of craftsman under the name "Behring Made". James is one of the most prolific knifemakers I know, and he is also a true outdoorsman and conservationist who makes beautiful handmade knives that are designed and made for real use.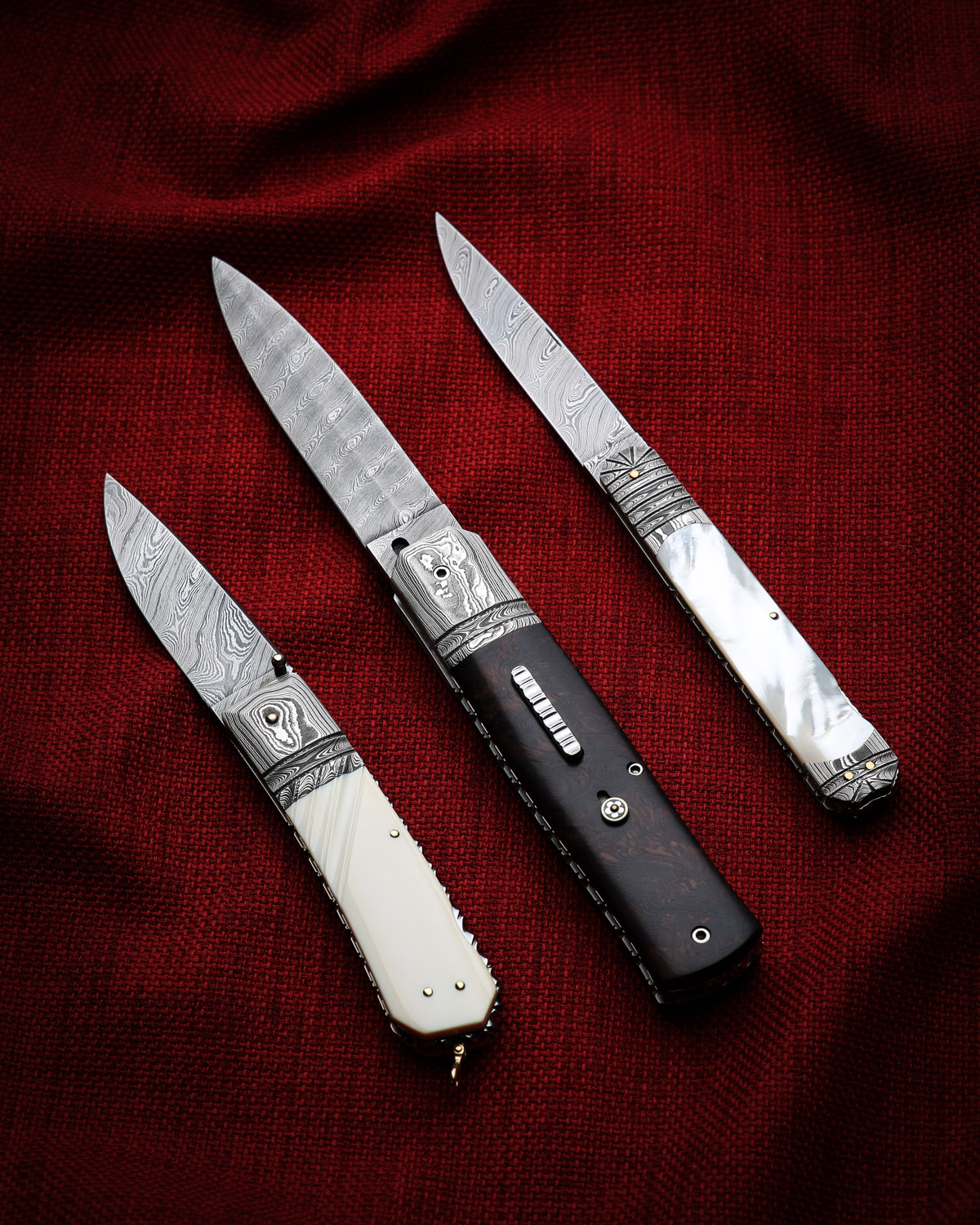 Barry Davis Damascus Lockback Folder with Fossil scales, Damascus Switchblade with Desert Ironwood Scales and Lockback Folder with Mother of Pearl Scales
Barry Davis has been a maker since 1978. He only uses quality materials and his own forged Damascus steel. Barry Davis knives remains some of the most sought after handmade knives on the market today.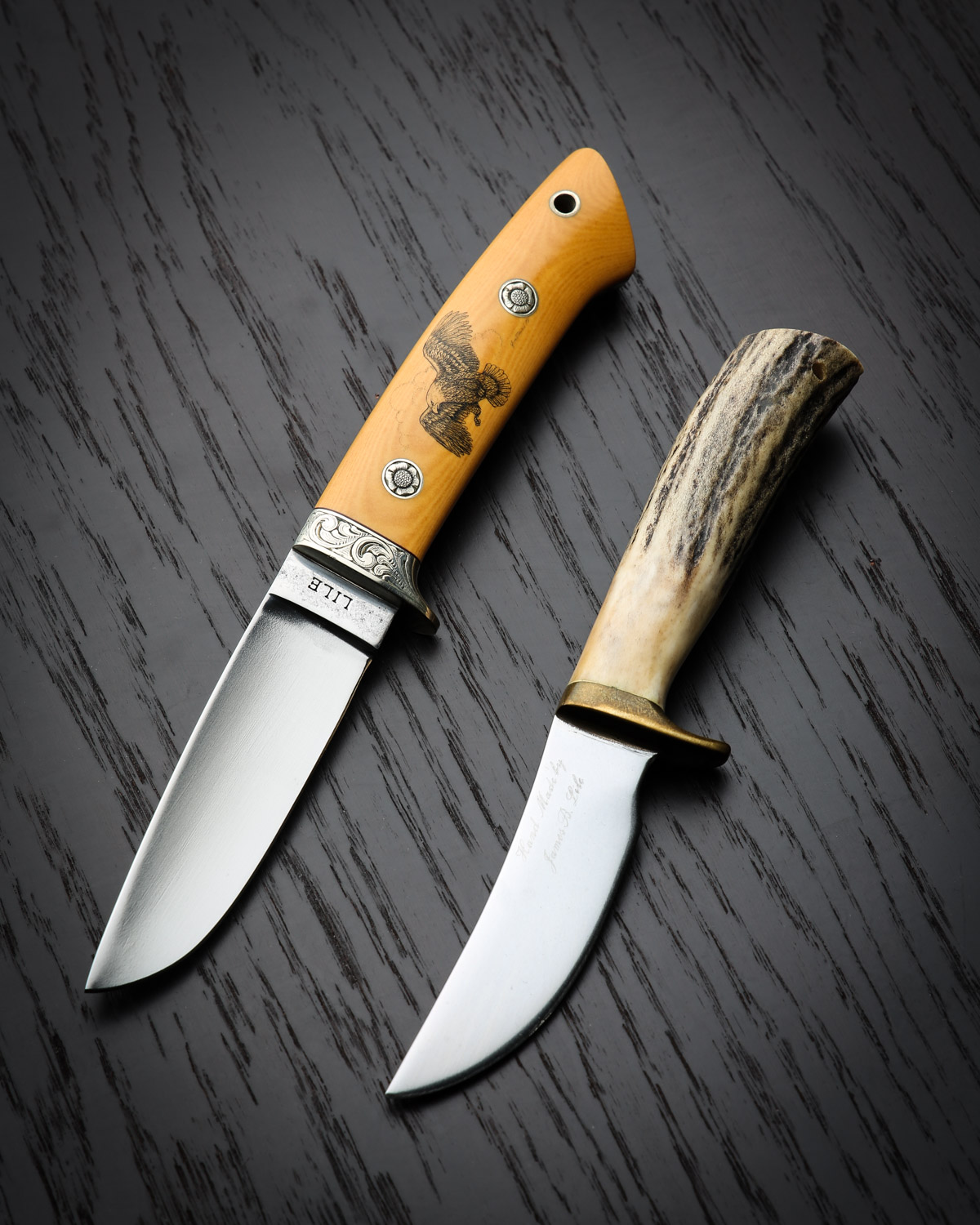 James B. Lile Small Game Skinner with Sambar Stag and Hand Signed blade & Lile Big Model 7 with Yellow Micarta Scales Engraved and Scrimshawed by James Stuart
James B. Lile - Arkansas knife maker and one of the true pioneers of the modern handmade knife, both in design and style, Mr. Lile was a contemporary of knife makers such as Robert Loveless and Bill Moran. Mr. Lile was a prolific maker with a career that spanned over 4 decades. While he is most famous for making the survival knife used by Sylvester Stallone in the First Blood and Rambo franchise of movies, his other contributions to modern knife making and design cannot be overstated.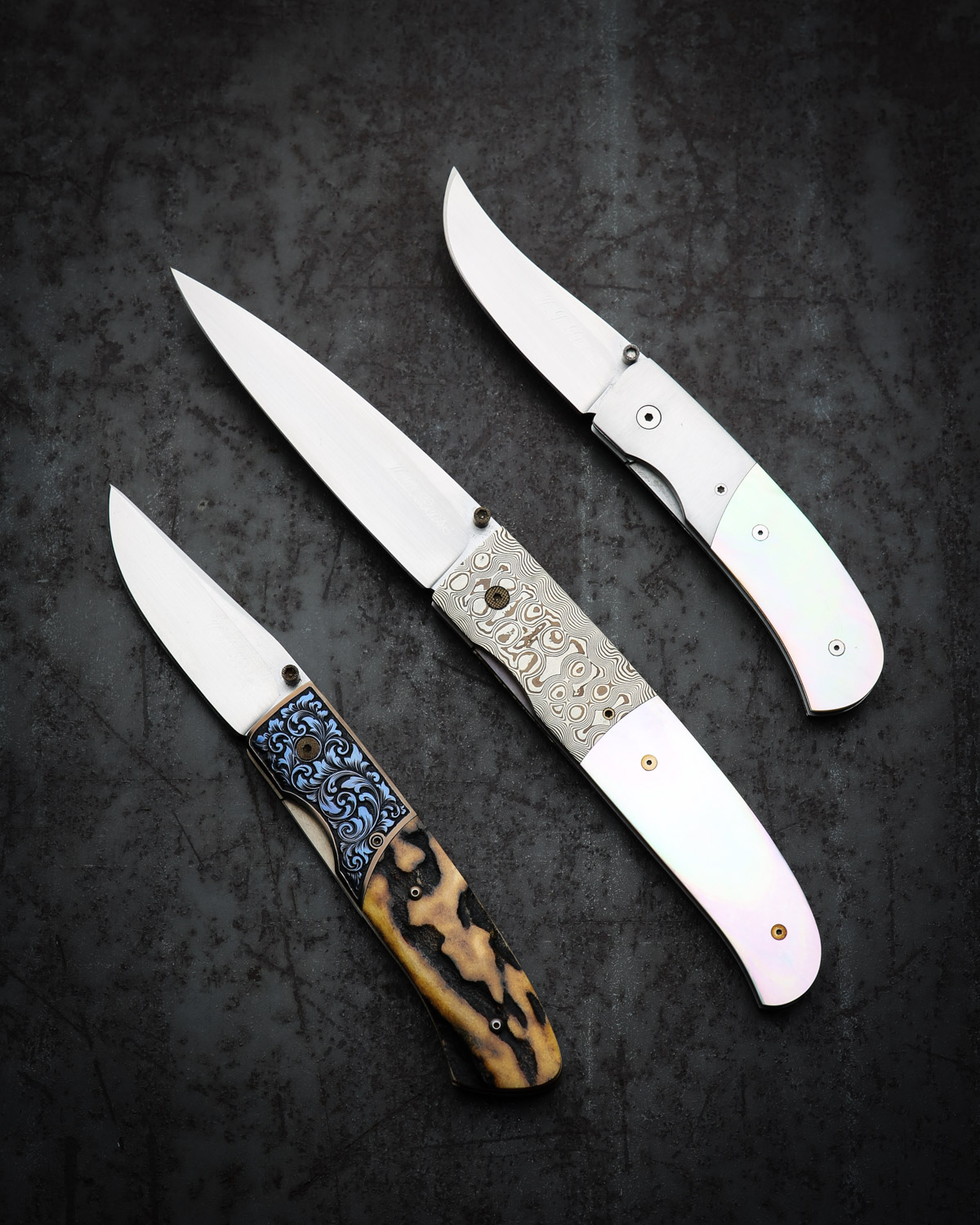 W.D. Pease Liner Lock Folders with: Stag Scales and Engraved Bolsters, Mother of Pearl Scales with Mokume Bolsters and Gold Lip Pearl Scales and Titanium Bolsters
W.D. Pease is a former pastor turned knife maker, Mr. Pease joined the Knifemakers' Guild in 1976 and became a full time knife maker in 1978. He specializes in high-end folders with premium handle materials and flawless fit and finish.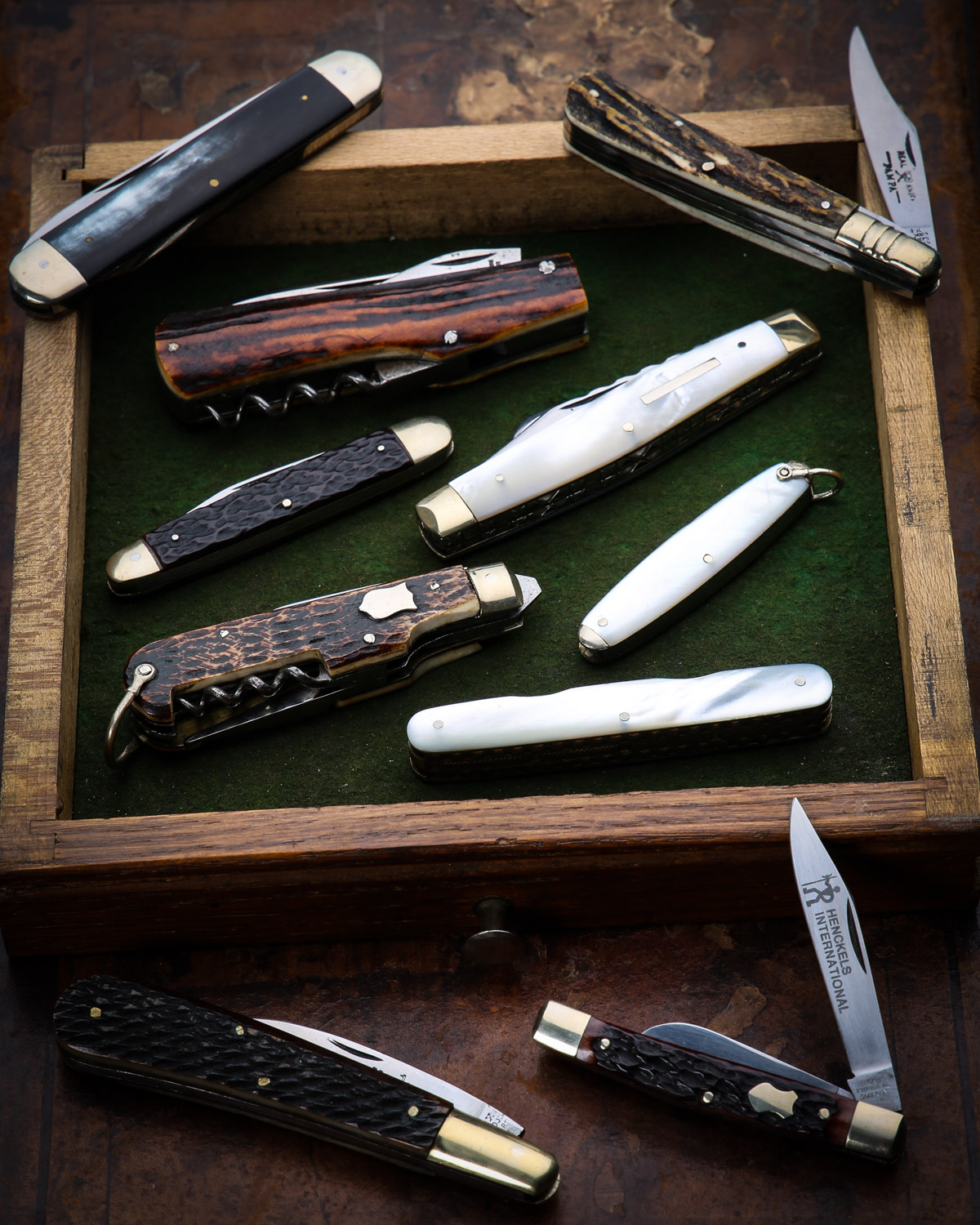 Antique Pocket Knives from England, France, and Germany
In addition to the handmade knives featured here and on our website, we have a very unique selection of antique pocket knives of several varieties made in England, France and Germany.
Please view our Ephemera page (https://www.wrusedguns.com/view/ephemera/) to see the knives listed here along with other interesting and one of a kind antiques and collectables.