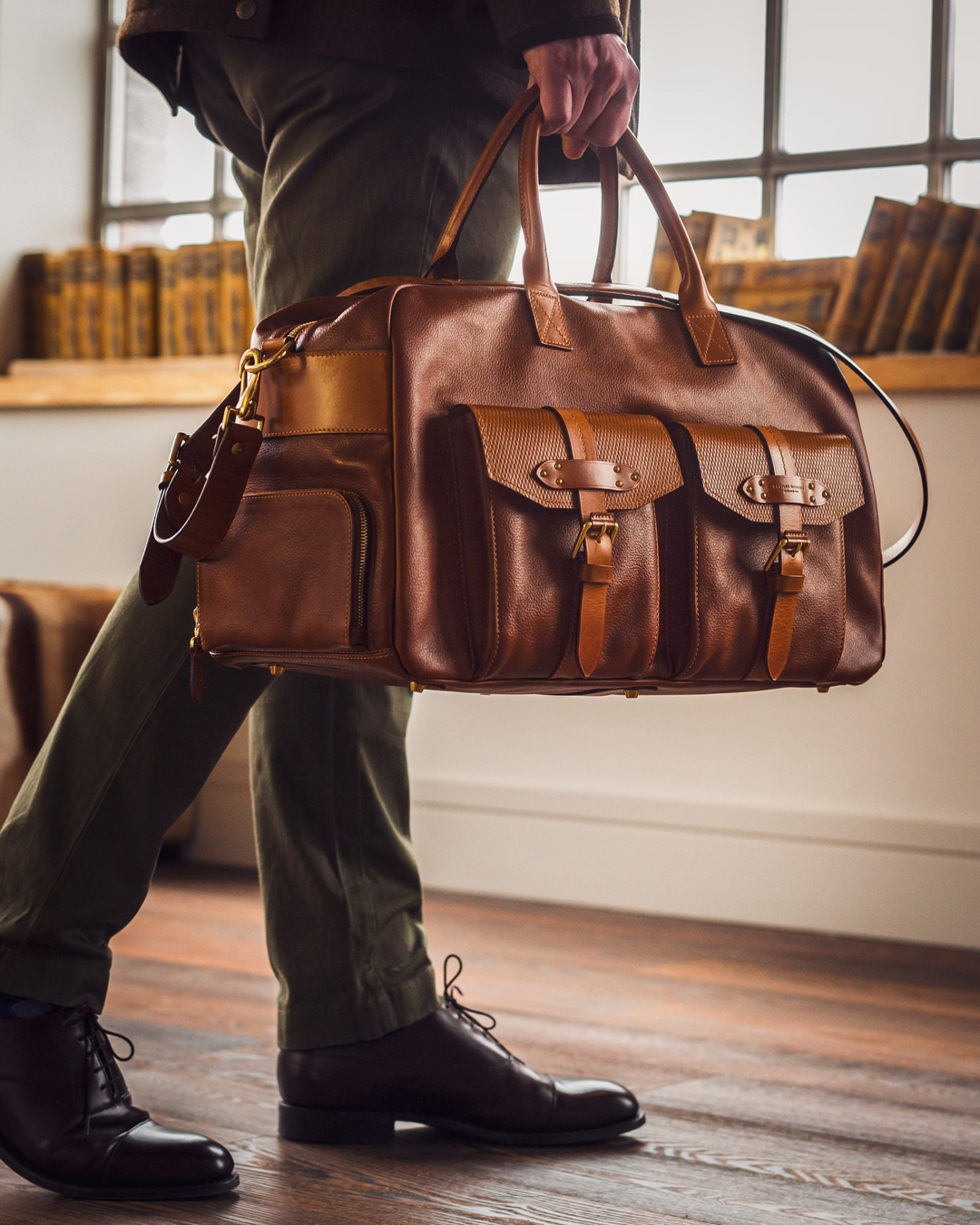 To meet the dedicated high standards of quality that the Westley Richards name is globally recognised for, ever since our founder coined the mantra – "to be the maker of as good a gun as can be made" – we put no time limit on these stages to achieve the pinnacle of end results.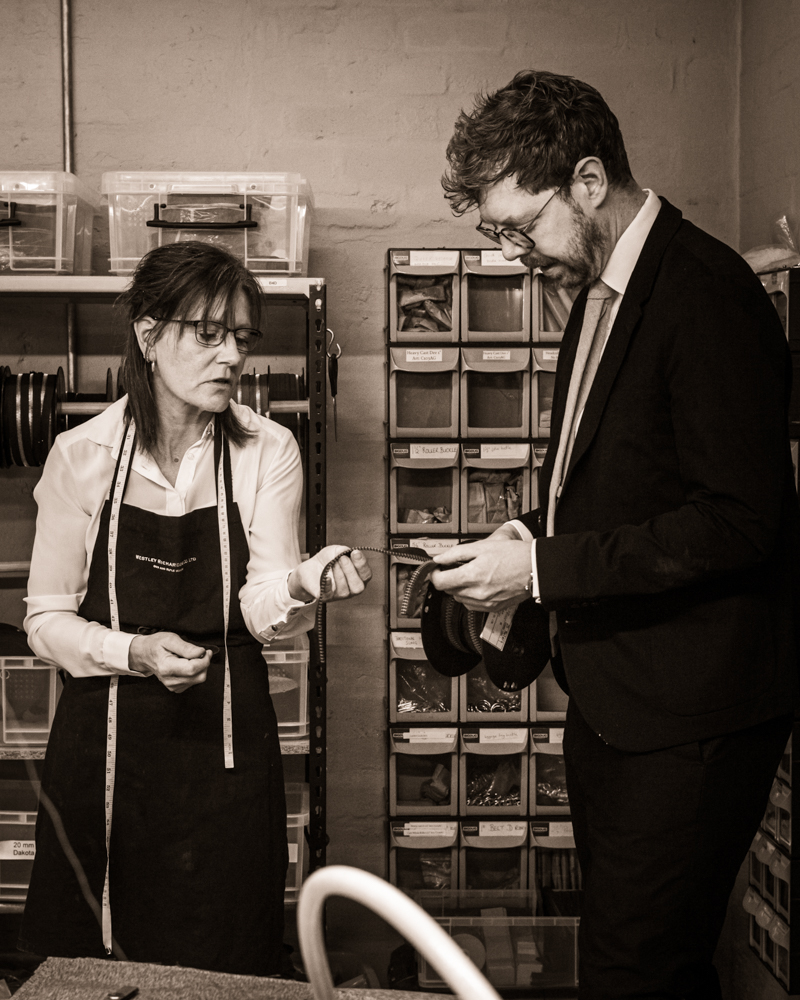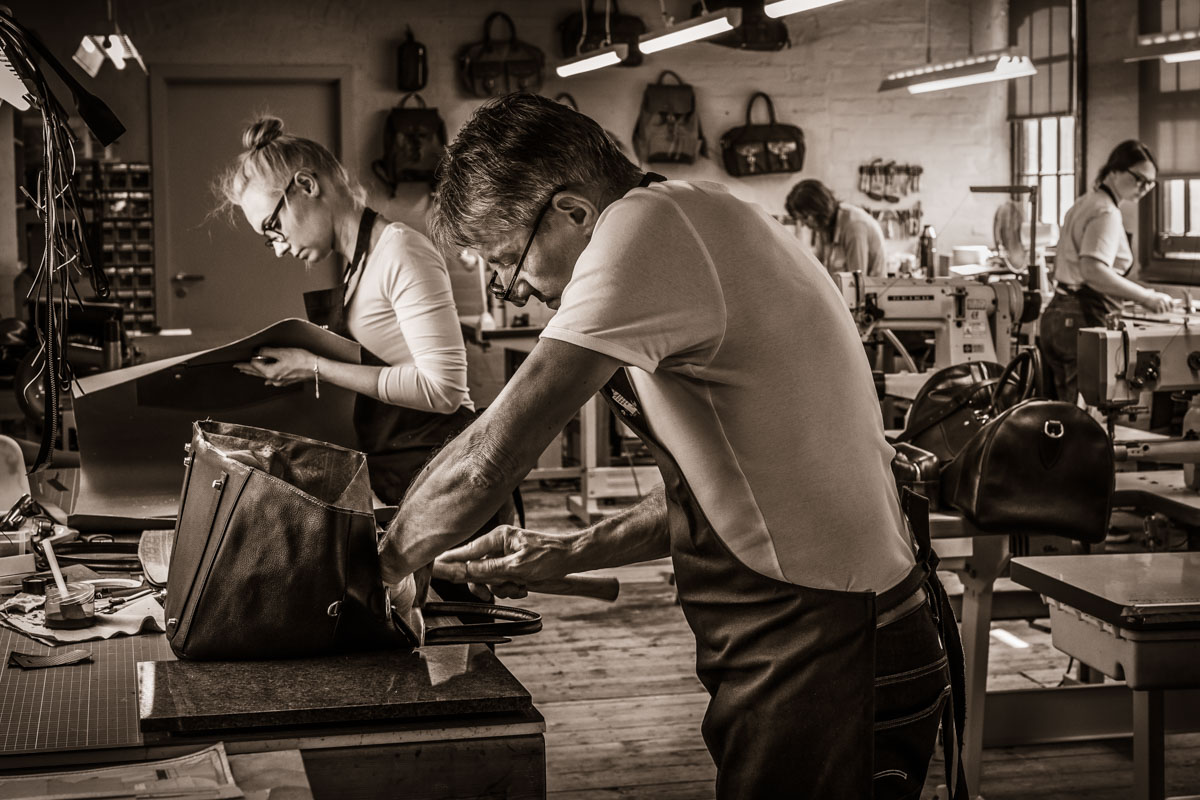 First critical decision came in the form of material selection. Westley Richards has had a long relationship with both its leather and canvas manufacturers, however we felt this an ideal opportunity to research new partners. After much time spent sourcing, meeting and testing new options nothing compared to our existing relationships… I'm sure there is an old adage for that.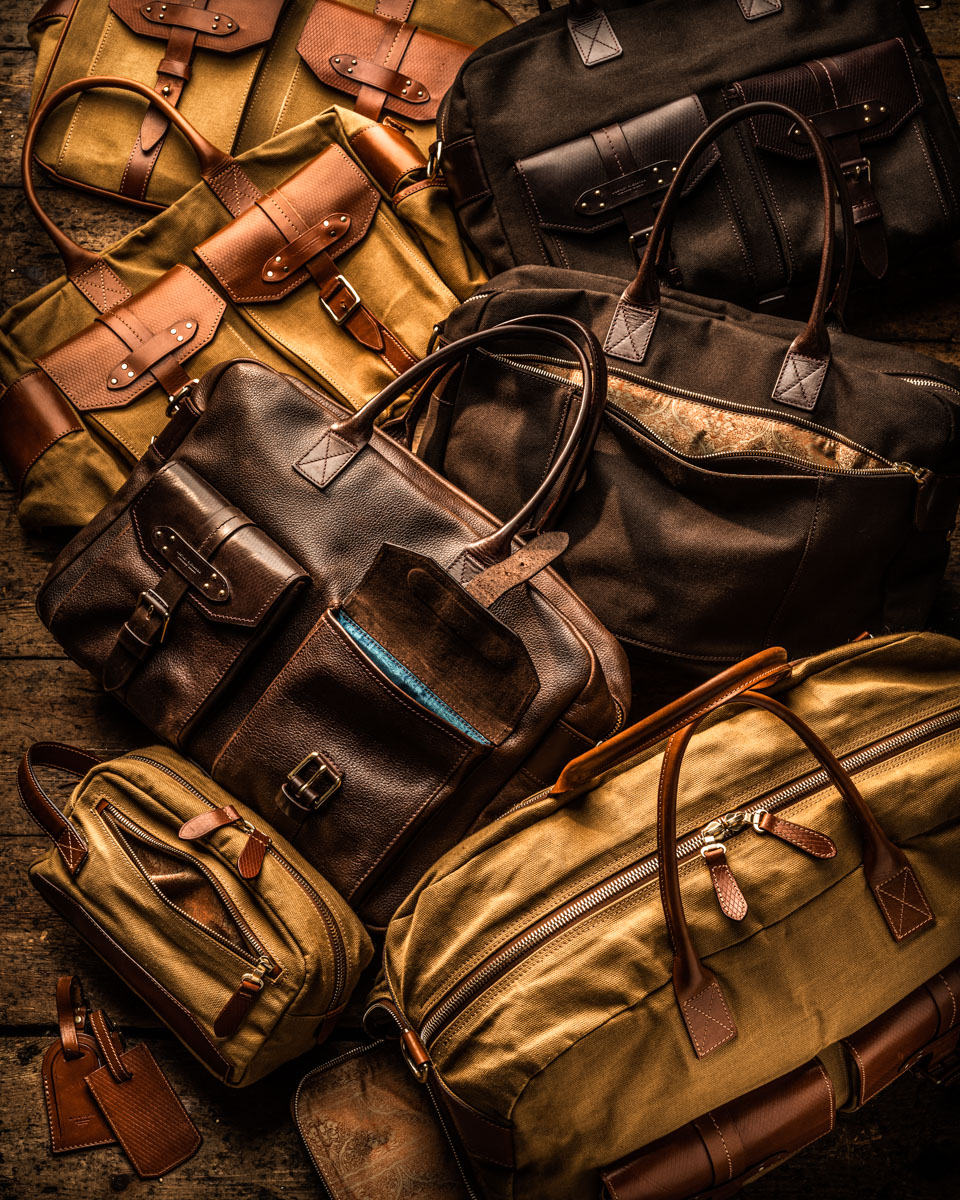 All our leather is supplied by the incredible Tarnsjo Gaveri tannery in Sweden. It is amongst the last remaining 5% of tanning houses worldwide who still employ the tradition of vegetable tanning, in favour of the more time and cost-efficient chrome method.
Their sustainable approach helps respect the environment - using bark extracts, water and water-based finishing - and delivers a leather that feels both luxurious, ages beautifully over the generations and has unparalleled levels of endurance.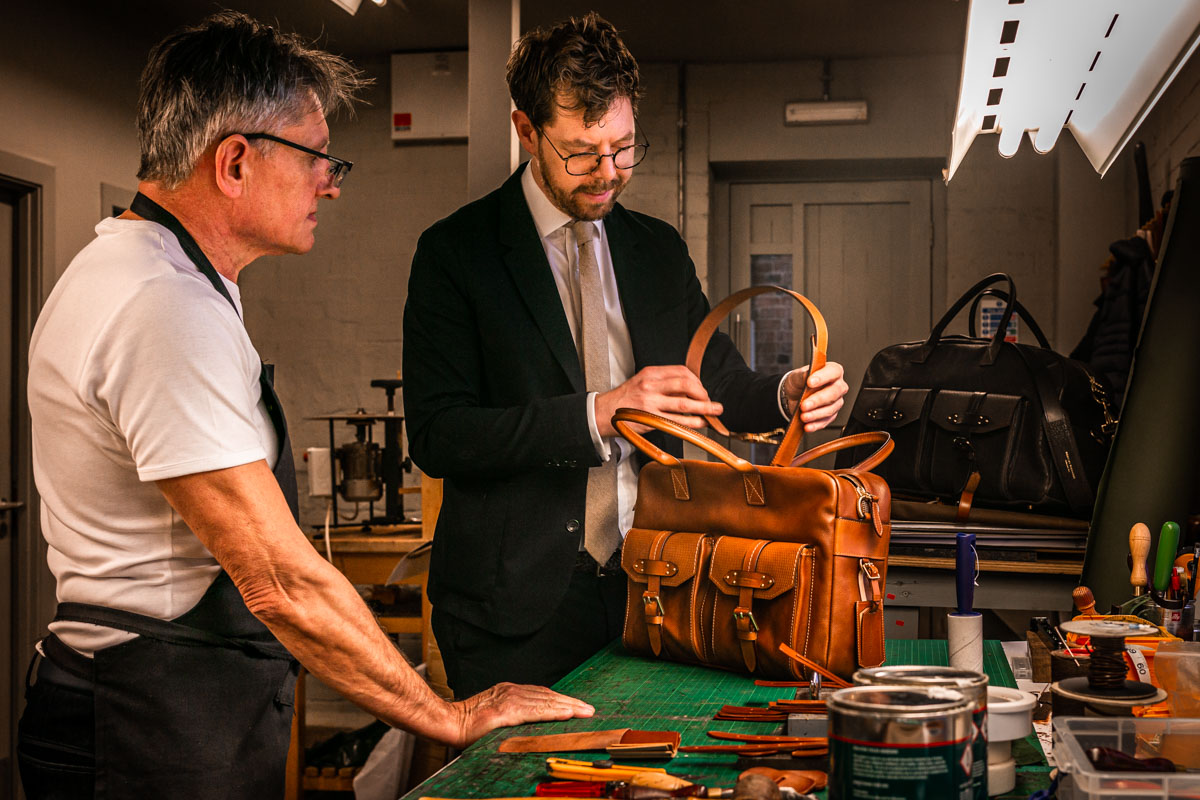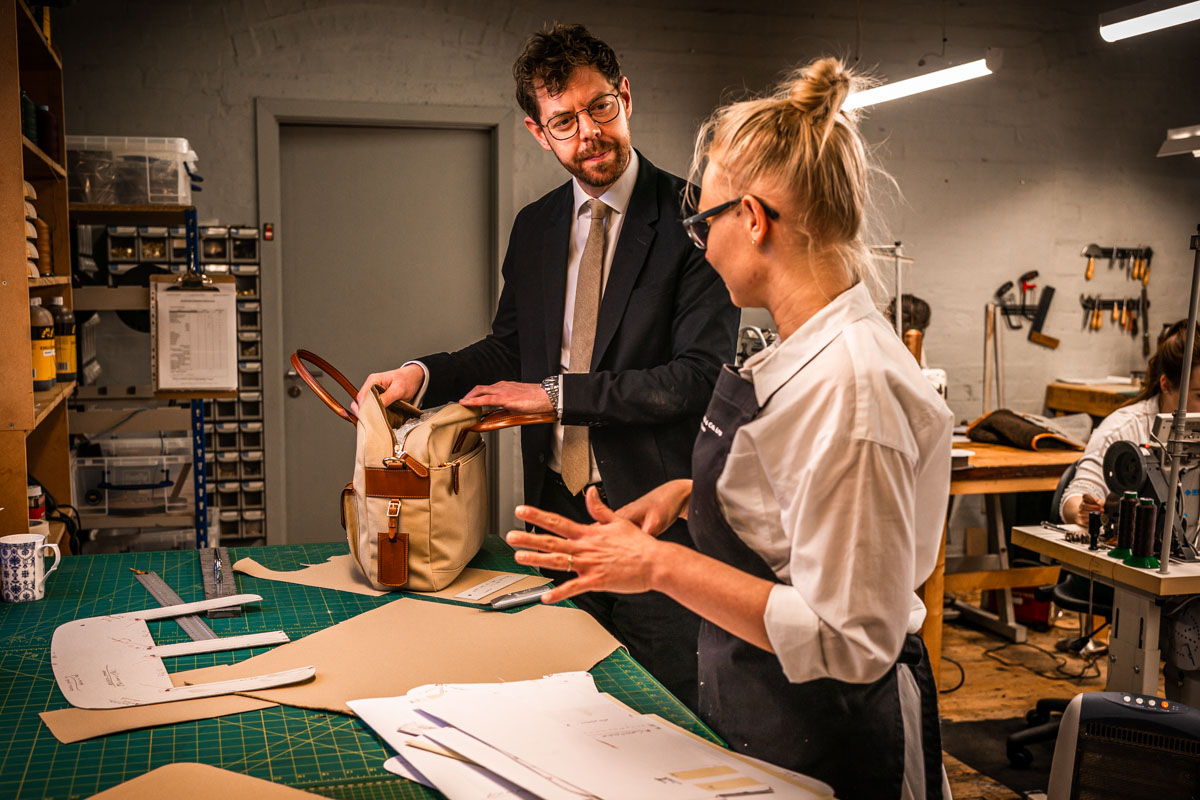 With our canvases, we have long been pleased to partner with Halley Stevensons. A fantastic British company regarded as the world's leading waxed cotton fabric innovators of weatherproofed canvas. Based up in Dundee, Scotland, the regions hard weather inspired workers to experiment with applying oils and greases to cloth to make it more durable and protective to the elements. 150 years on, not much has changed except the science behind the coatings, which are now engineered to be virtually impermeable and incredibly long lasting.
Unlike our heritage gun and rifle designs, which have remained largely untouched for centuries, creating a new travel bag collection fit for our clients required countless amendments, technical drawings and samples. In fact the new fine leather goods collection you see in-store today is the summation of 50+ full-scale technical packages and bench-made samples. Our overriding focus was to deliver the finest in English style, handle and strength, with no superfluous detail.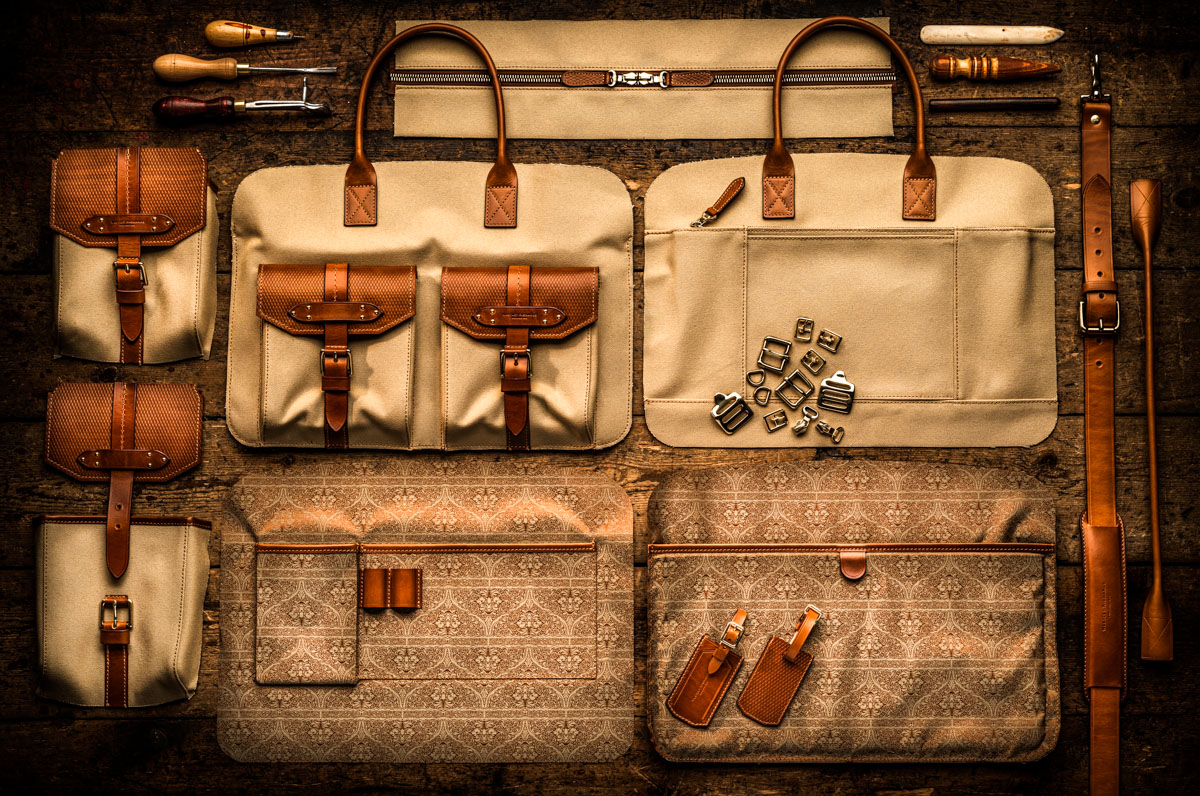 Once the collection aesthetics were correct, befitting the truly discerning traveller, each of these samples were then rigorously tested out in the field. Taken by Ricky and Trigger on shooting trips in the UK & Spain, business trips to Paris, London & Florence, and personal vacations to Canada, Italy & US, the collection got to experience a plethora of outdoor scenarios.
On their happy return, adventures were shared and final improvements to the proto-samples were made. And in late October the Bournbrook range was signed off for production to appear in our inaugural winter brochure – Westley Richards: Collections 2020.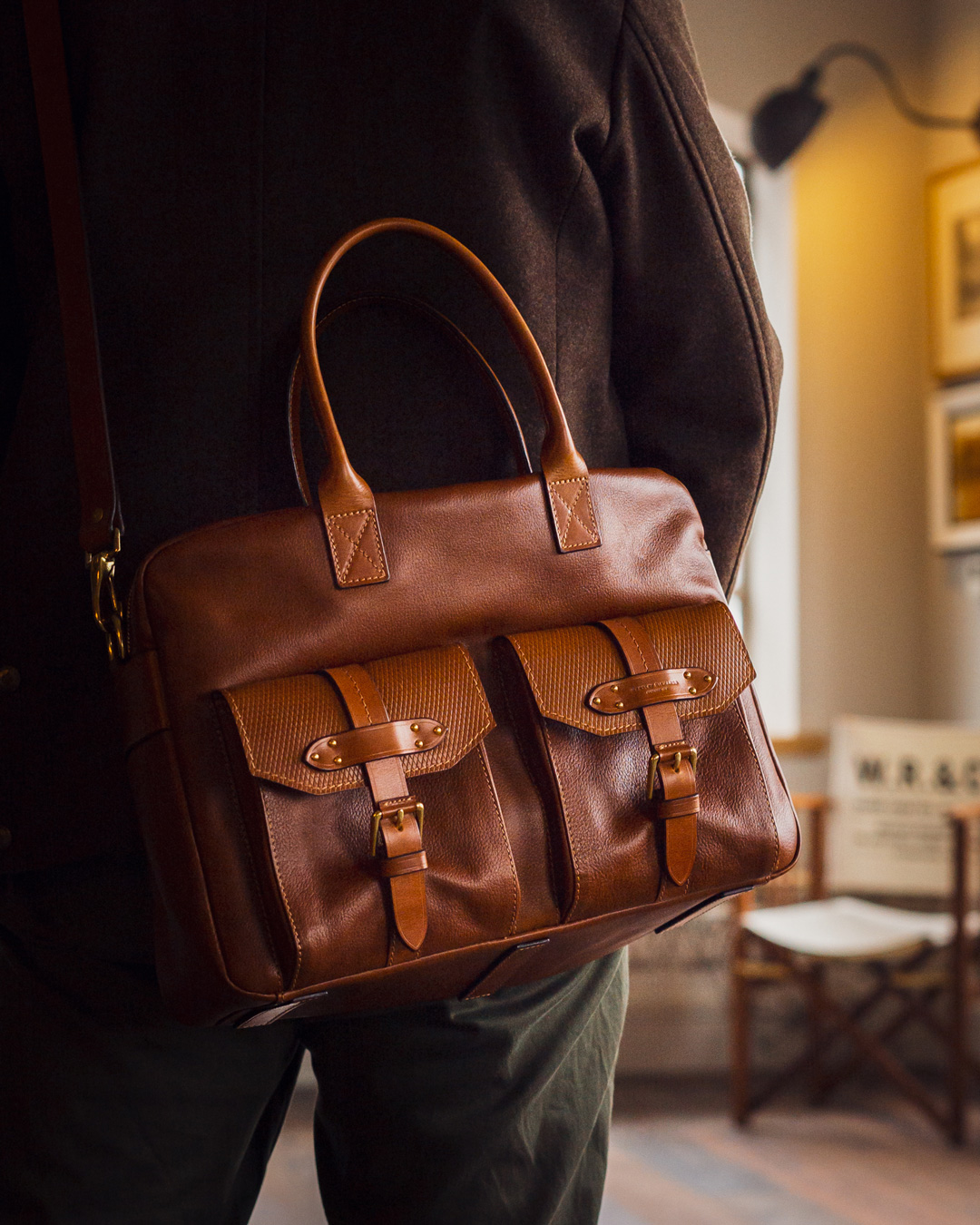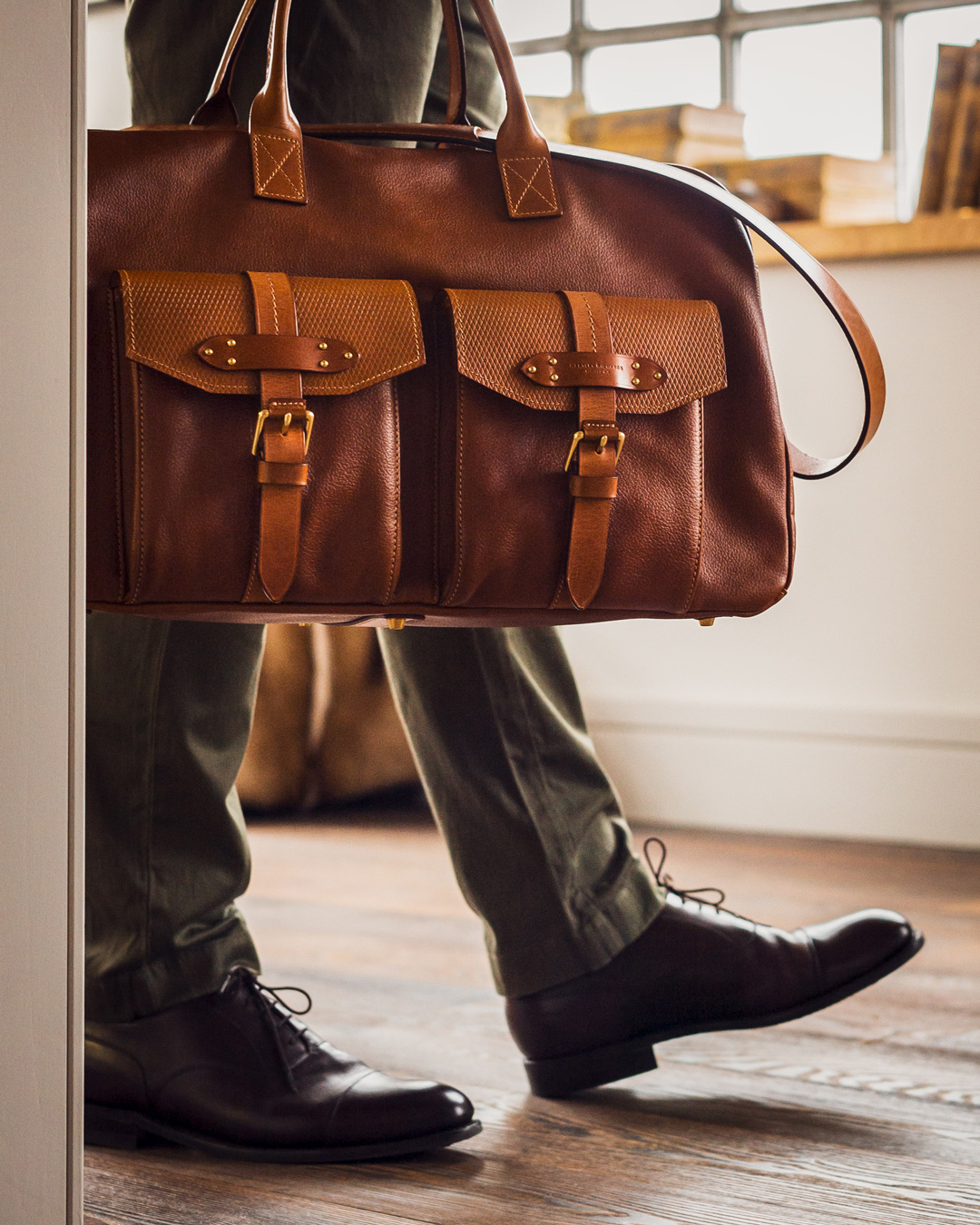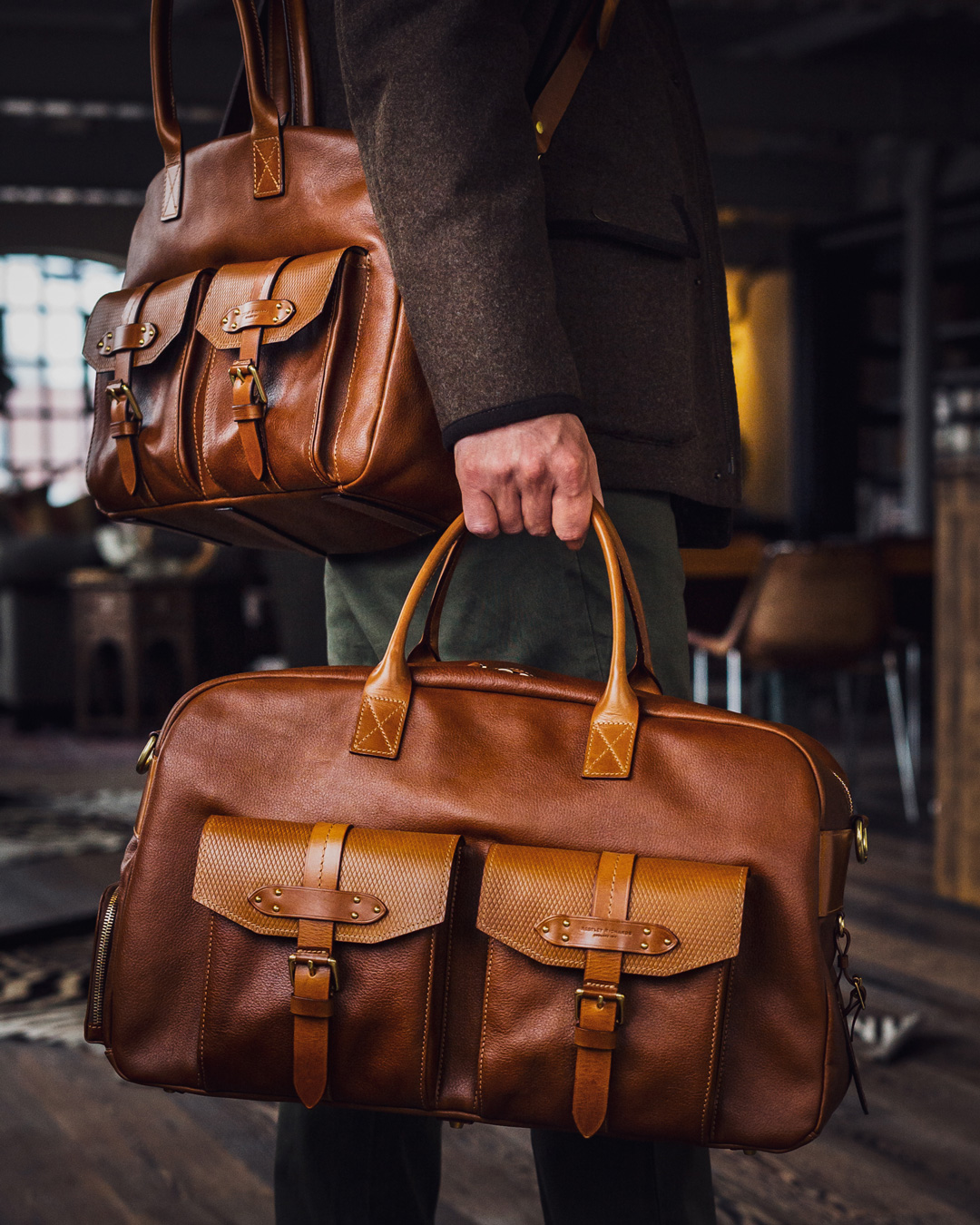 The Bournbrook Travel Bag Collection reflects the height of luxury and is now available to buy in-store and online in a range of vegetable tanned & exotic leather, buffalo hide and strong canvas combinations. Like all our fine leather goods we offer bespoke initialling to add that very personal touch.