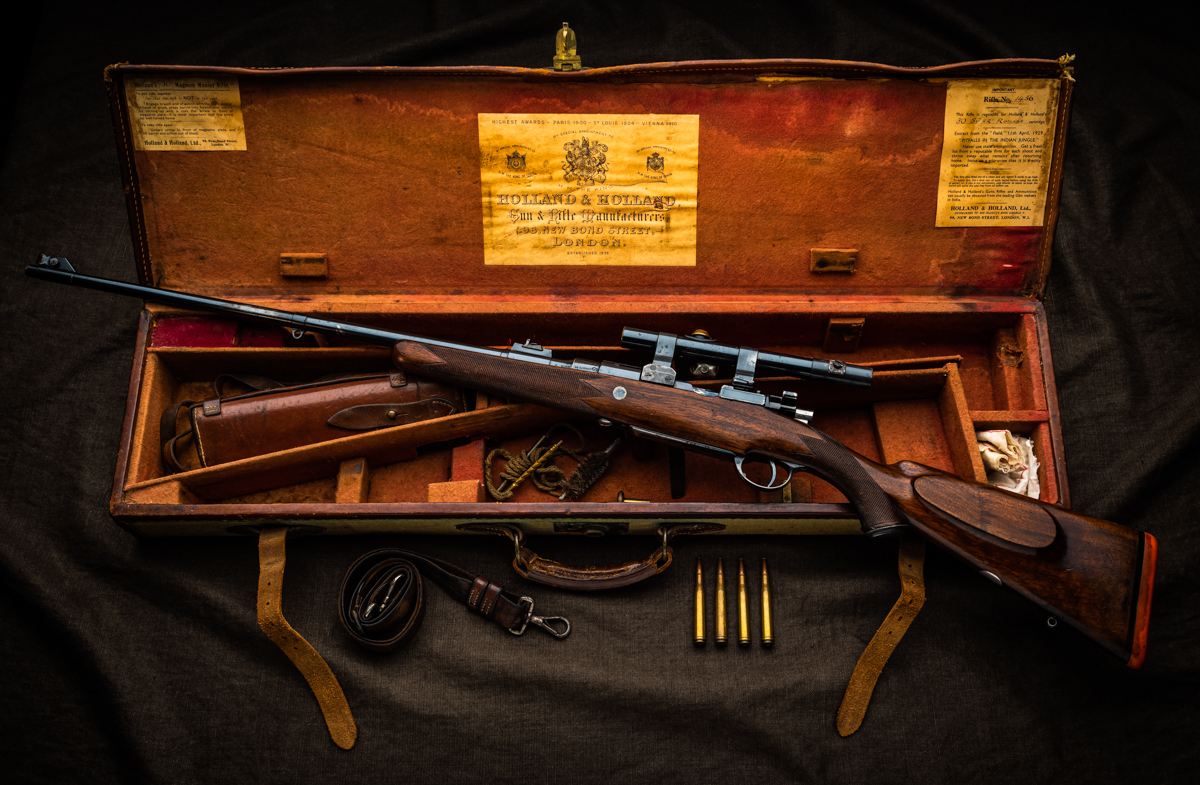 Interestingly the .30 Super does differ from the .300 Holland & Holland Belted Magnum so care must be taken when loading for this particular cartridge. As a cartridge the .30 Super was capable of handling 150, 180 and 220 grain bullets all of which respectively proved devastating on medium to large game. Elmer Keith the famous American gun writer, editor and hunter was a big fan of the cartridge and built several rifles up which he used to take numerous North American big game animals including several trophy class sheep.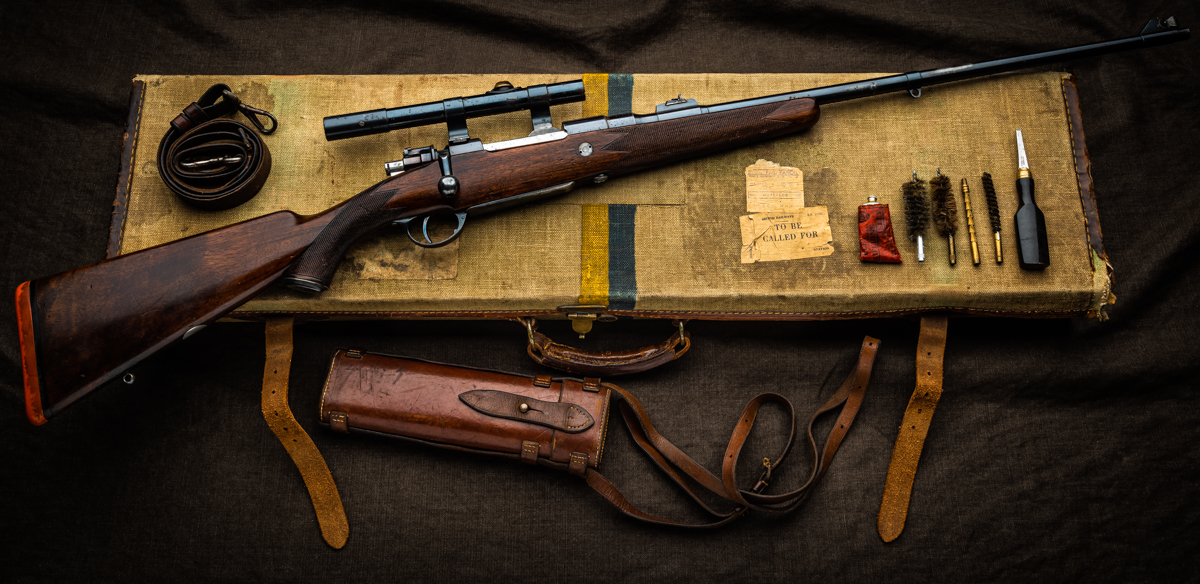 Complete in original canvas case with accessories, the rifle has an honest pedigree.
As the .300 Holland & Holland Belted Magnum the calibre won world acclaim in 1935 when it was used to win the Wimbledon Cup at 1000 yards. Such was the success of the calibre that it led to a new generation of American magnums including the .300 Weatherby Magnum introduced in 1944 and the .300 Winchester Magnum introduced in 1963.
This particular Holland & Holland take-down rifle was built in 1928 and so can claim to be one of the early .30 Super's. In pretty much original condition, the rifle has a used look about it yet the bore is still sharp and the rifle a slick shooter. Contained in its original canvas case the rifle makes for a great usable vintage rifle.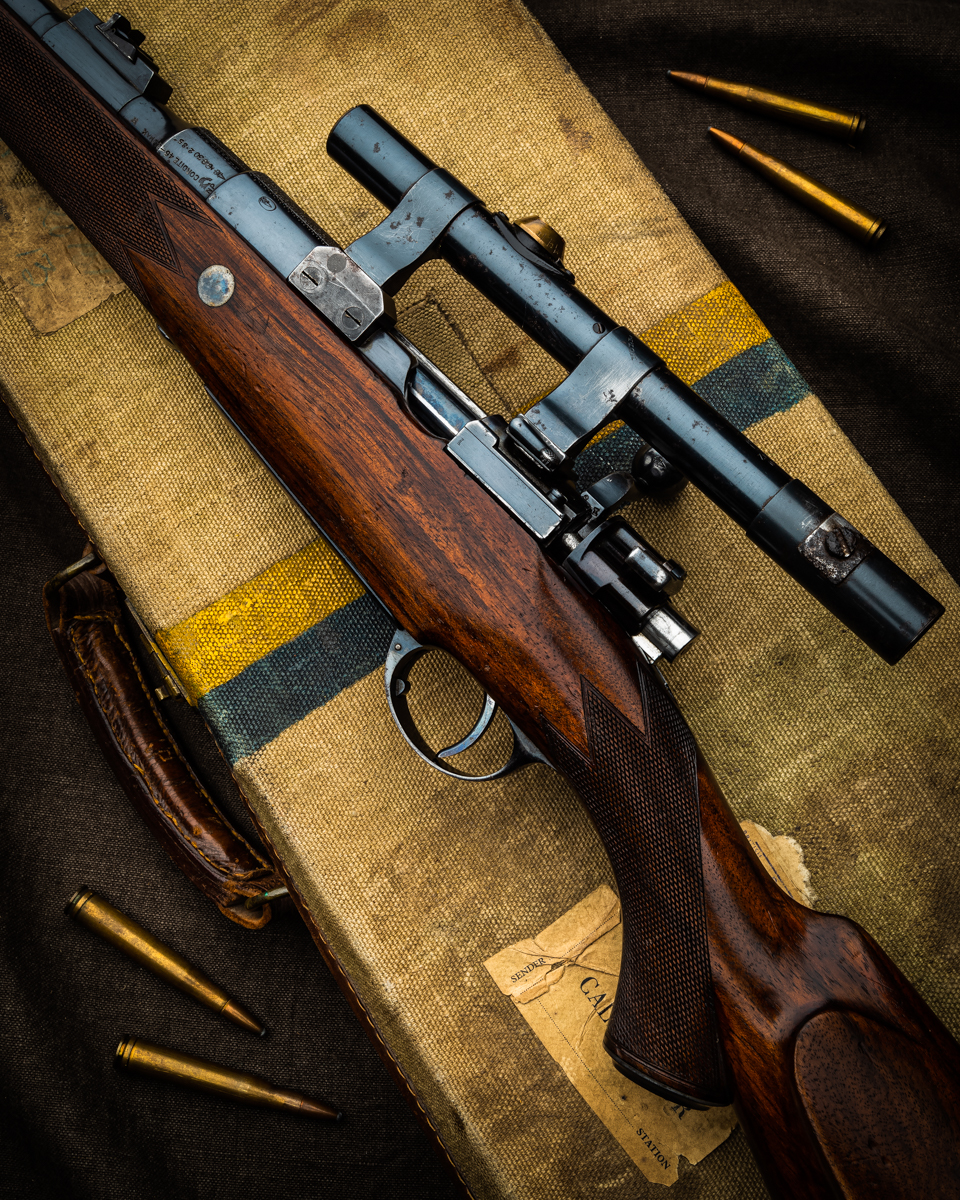 Hollands side mounts with a period scope appear to be a later addition to the rifle.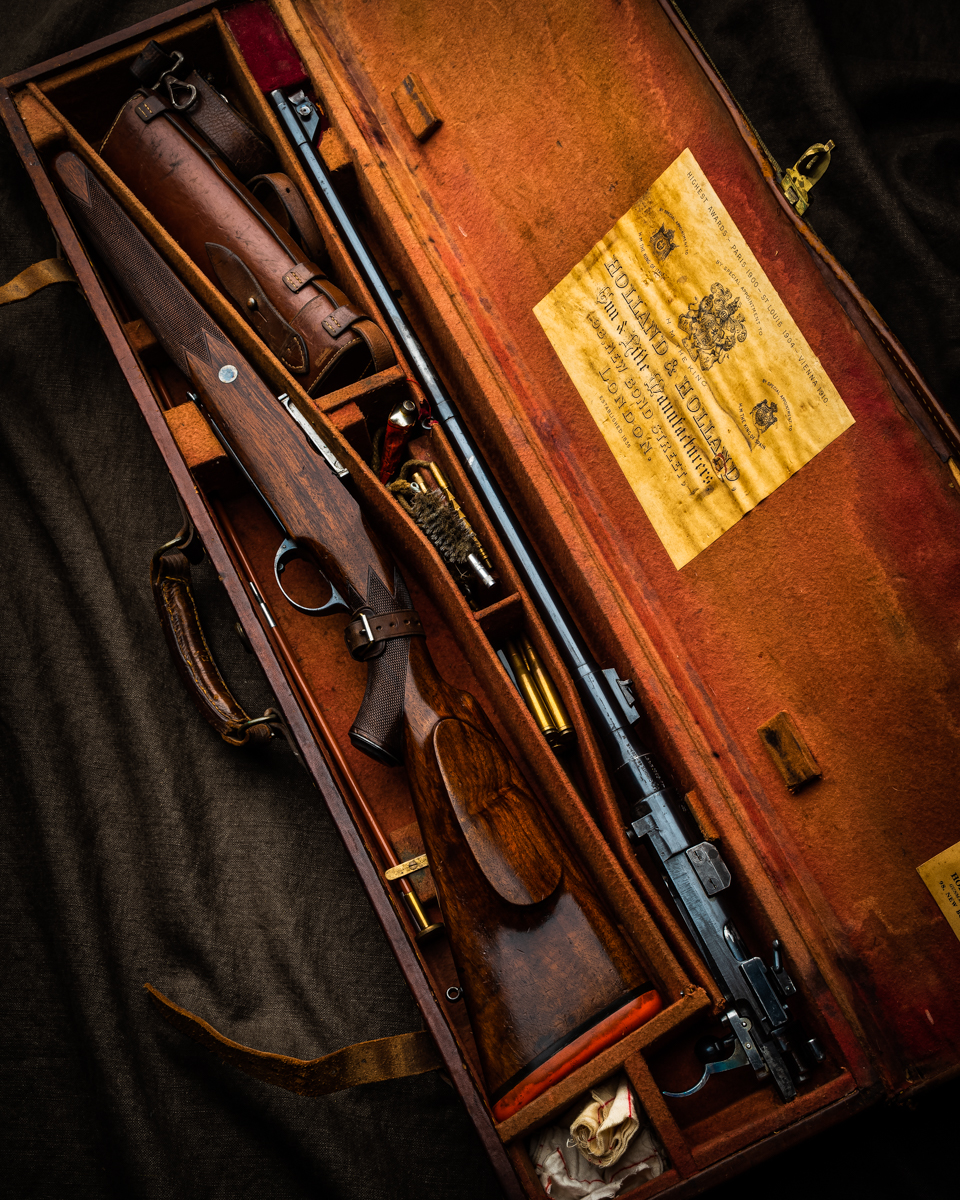 Hollands take-down magazine rifle has always been a classic in the sporting rifle world.
Further details on the rifle can be obtained from Ricky Bond ricky@westleyrichards.co.uk