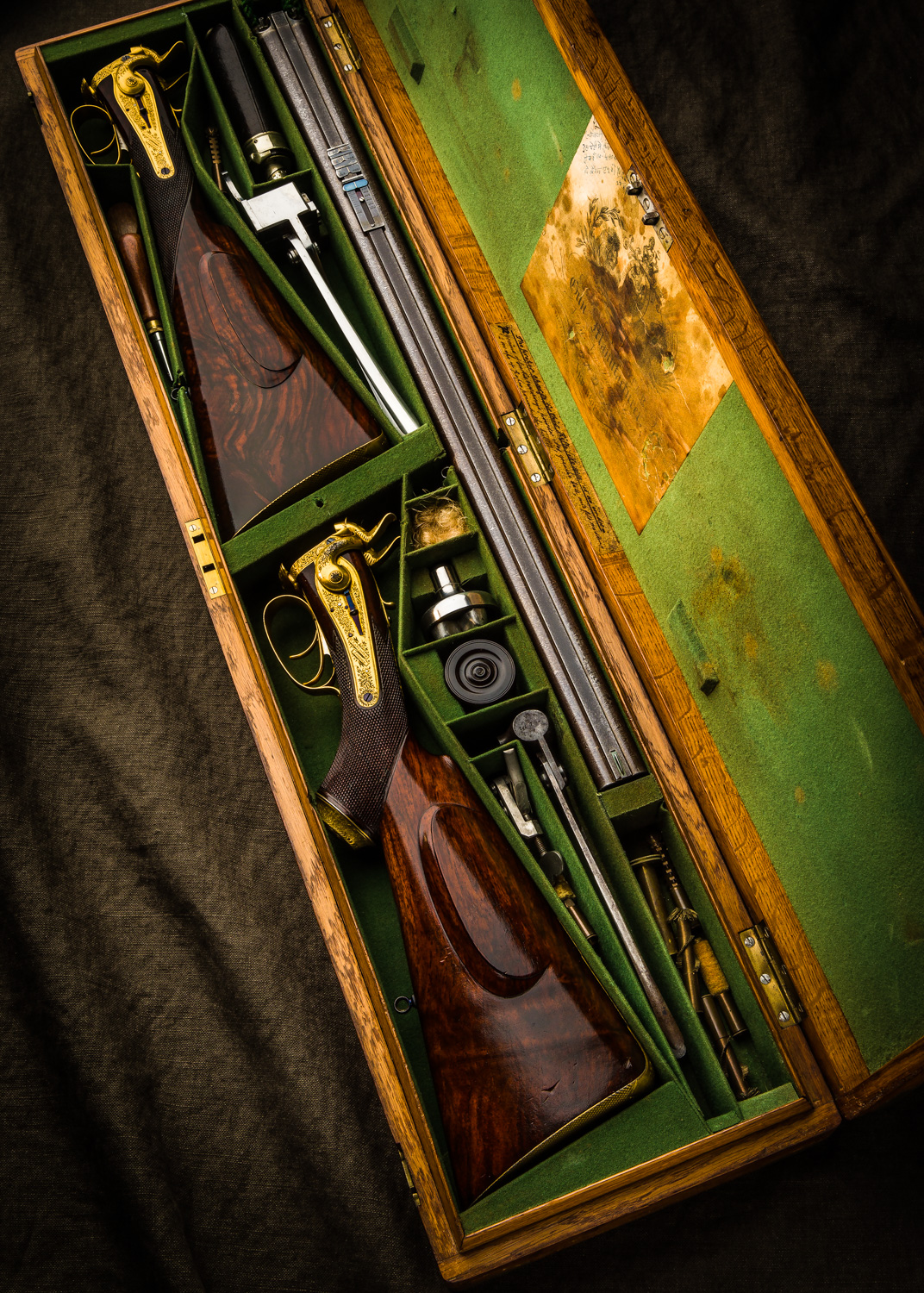 Built in four barrel format, the rifle is in truth a double barrel rifle that revolves once you have discharged the first two shots. There is a very simple sliding top lever that you pull back with the locks on half cock, so allowing you to rotate the barrels and prime them in preparation for the next two shots. Each side by side configuration of barrels has its own set of open sights as well as a sling swivel attachment.
Probably the most unusual feature of the whole rifle package is the fact that it has two stocks and actions. The only discernible difference is that one has a straight hand grip and the other a conventional pistol grip, more common to a double rifle. We have never come across this double stock and action configuration before and can only wonder at the difficult and considerable cost of construction!
As with the previous rifle, this one is fully gold washed and comes complete in its case with numerous accessories in an unfired condition. It has to be said that Charles Lancaster really did build some truly outstanding and unique rifles, this one in our humble opinion being one of the finest.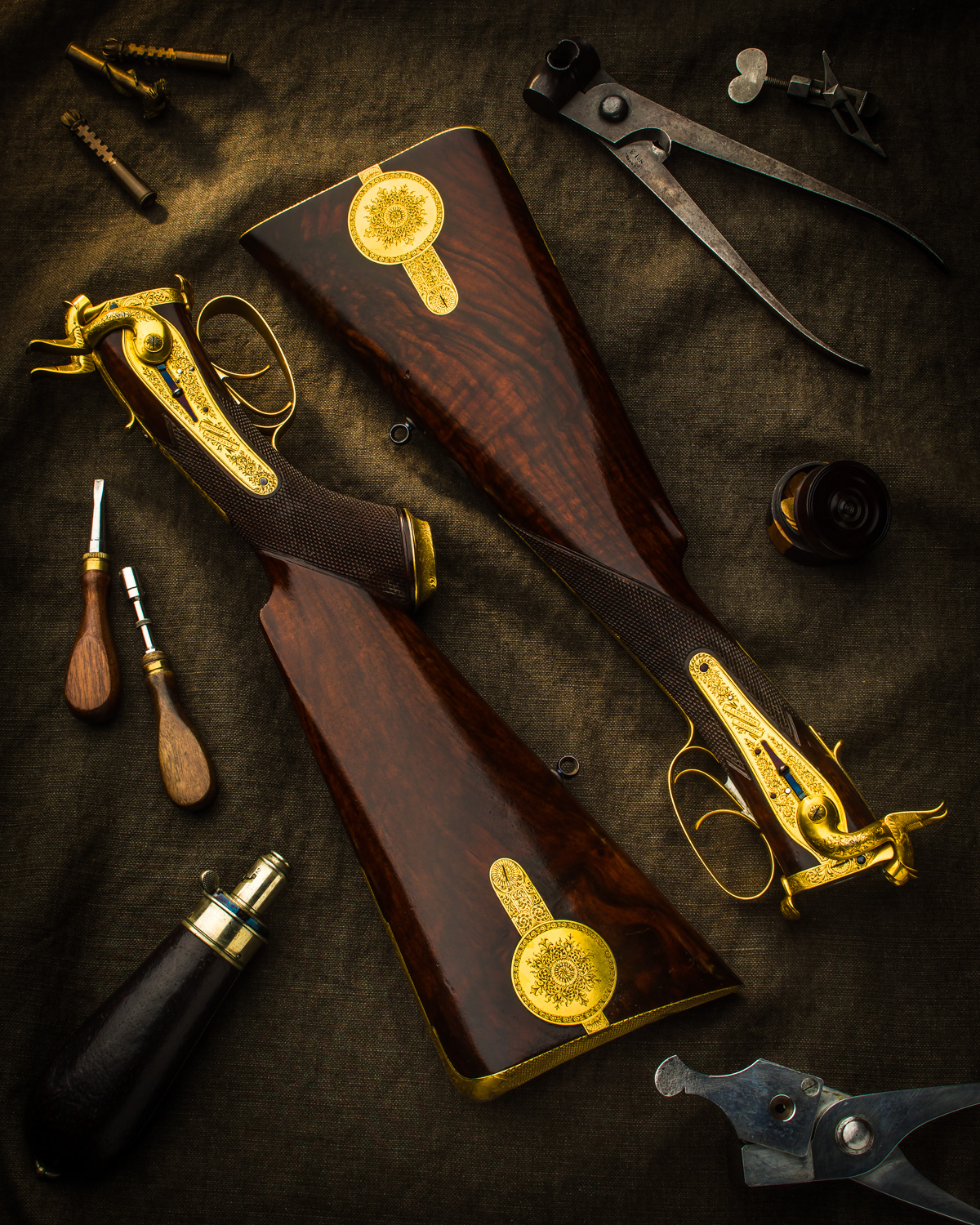 Two stock configuration certainly unique!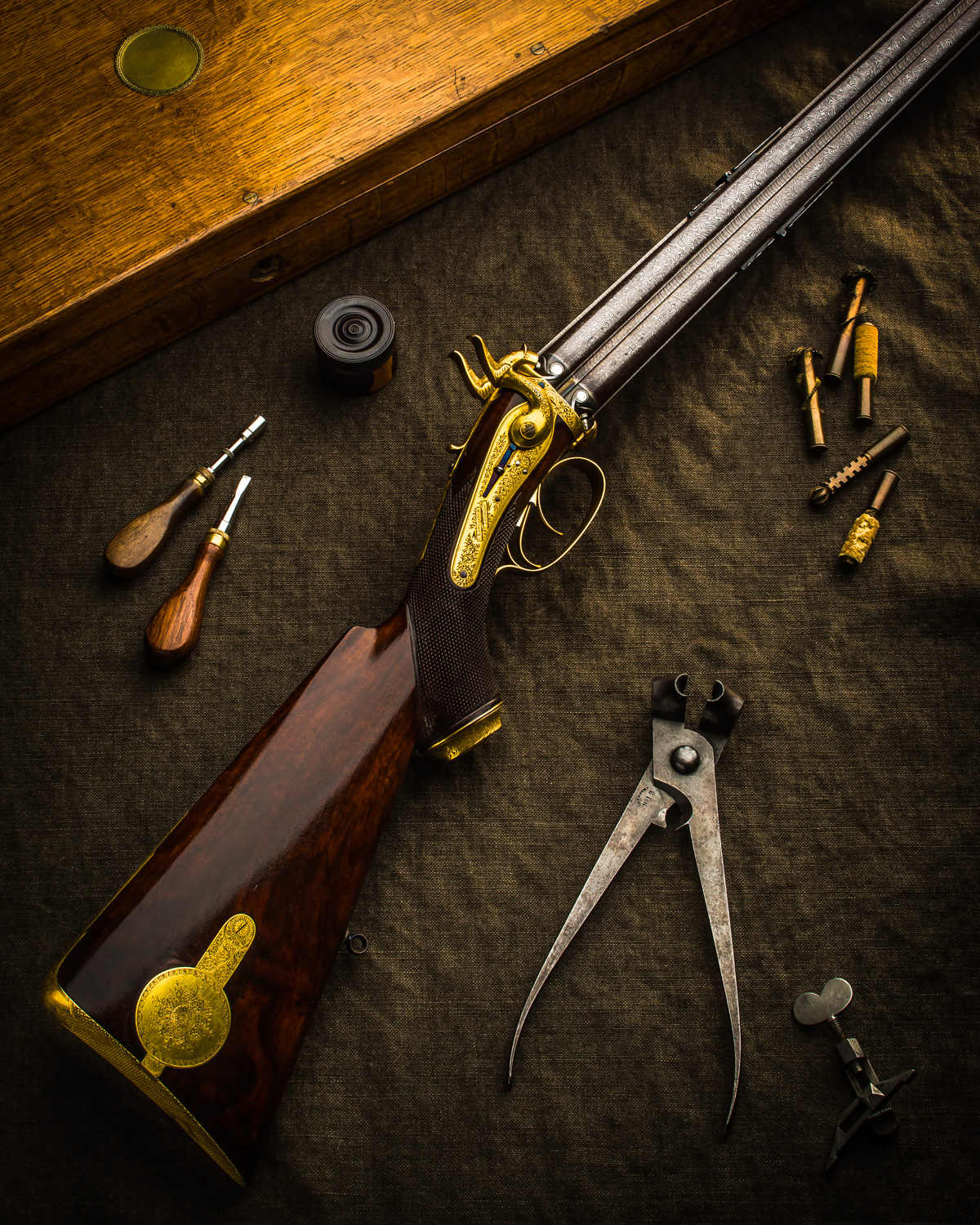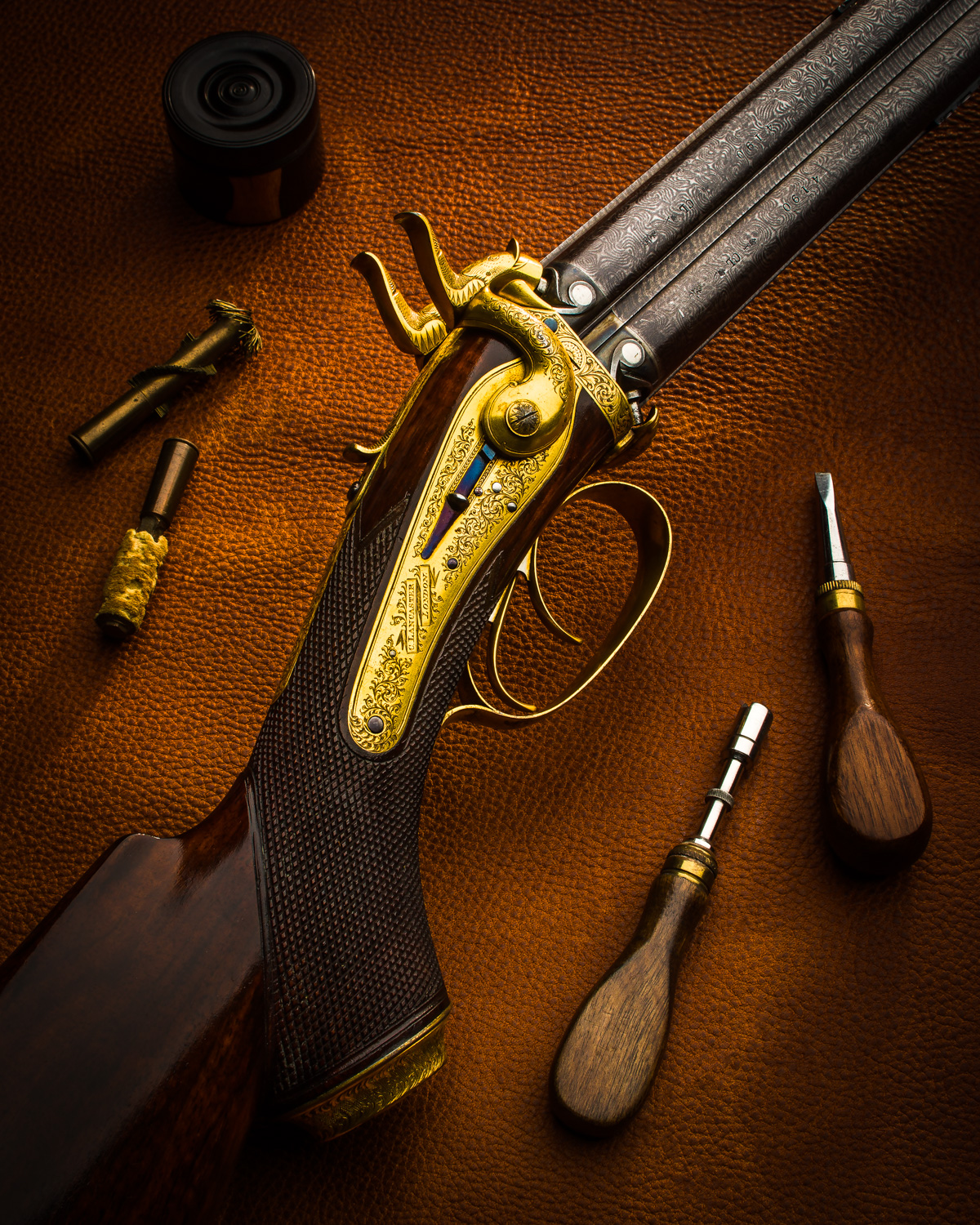 Gold washed action parts.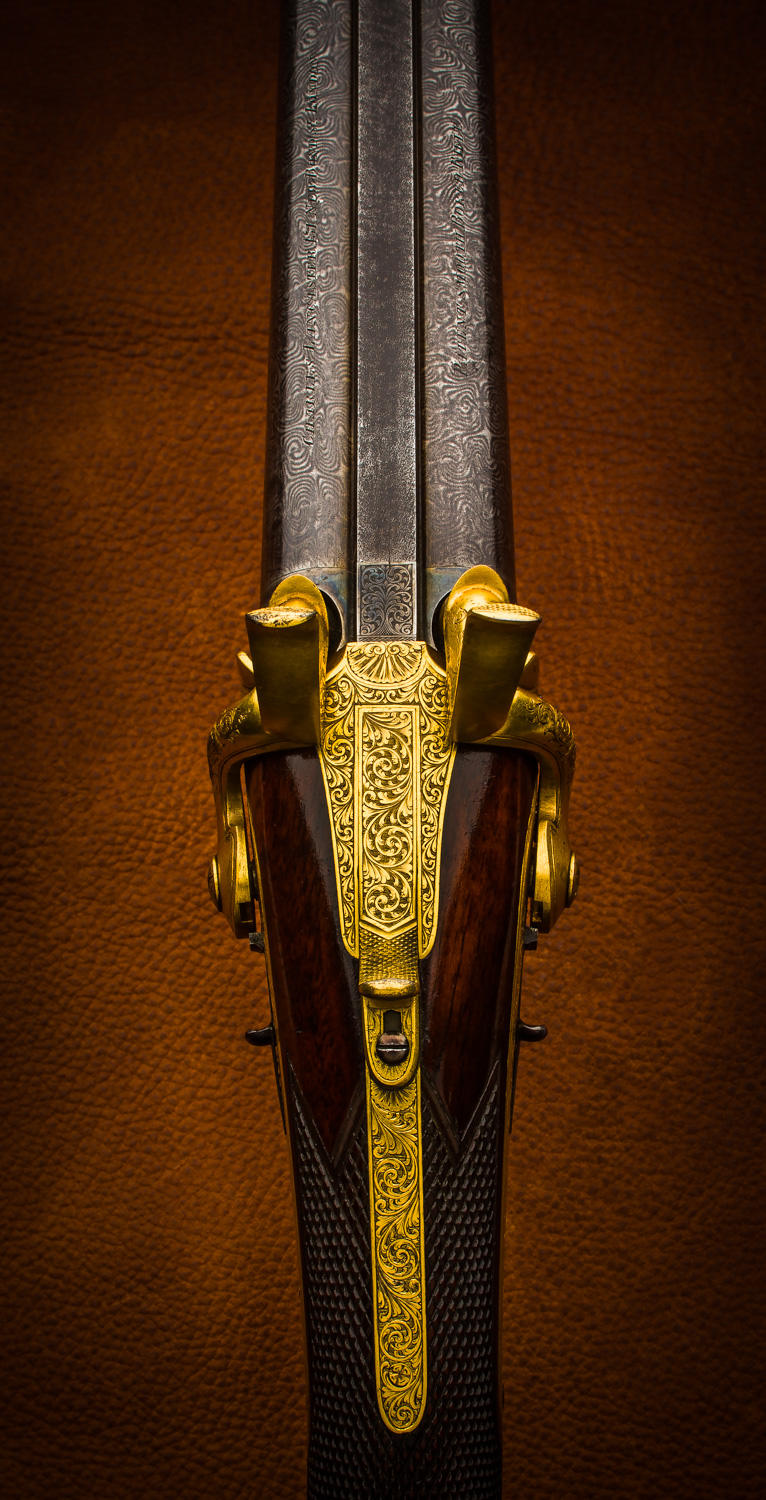 Sliding top bolt to lock the rotating barrels in place.