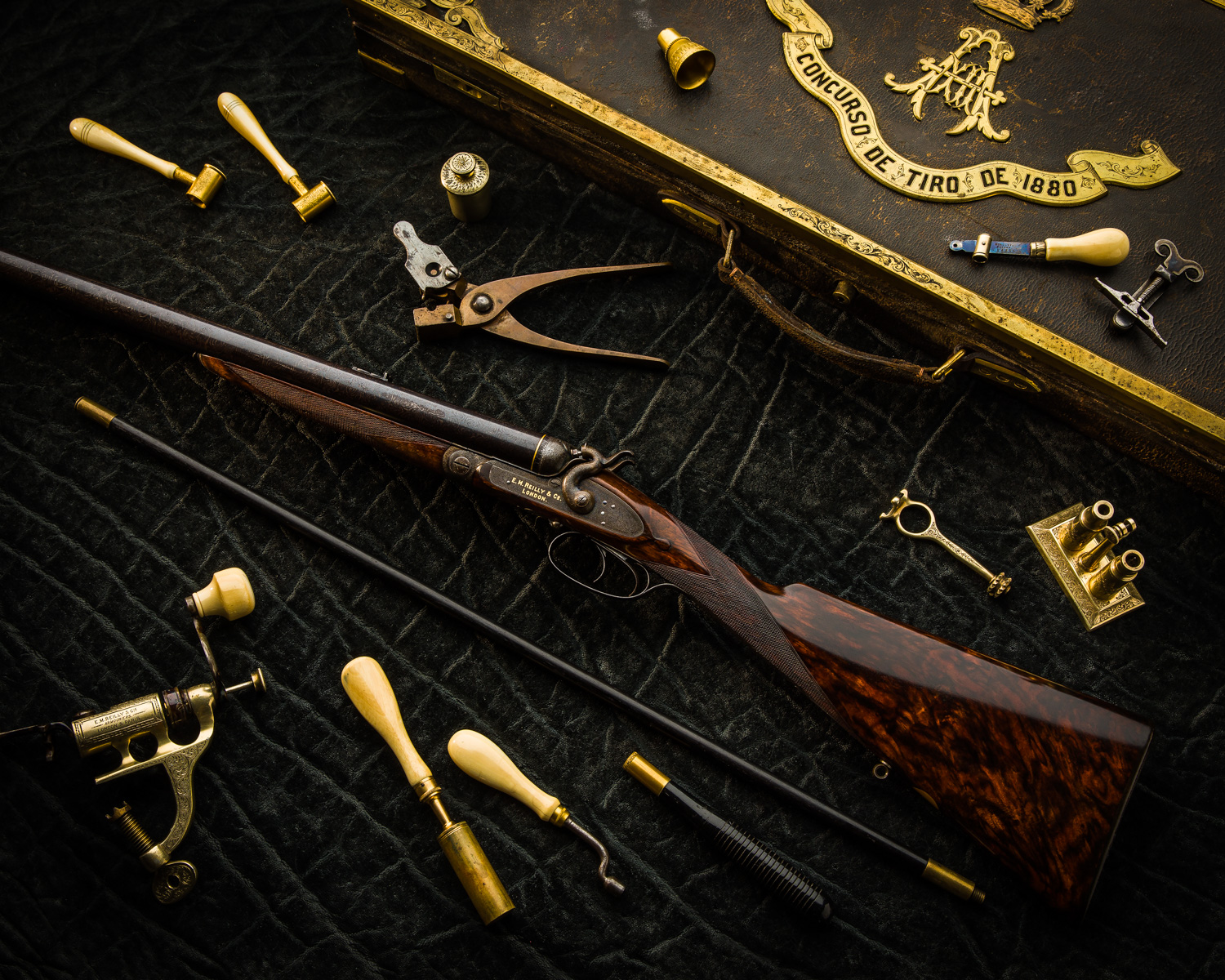 This fabulous combination 12 bore rifle and shotgun was built for King Alfonso XII of Spain (1857 - 1885) and displays all the fine qualities in a firearm built for a king. True to the time, the late 1800's, the gun focuses more on wood to metal fit, graceful lines and functionality, than it does to fancy embellishment. Surprisingly it has a piece of wood that by modern standards would be considered 'exhibition' grade, something uncommon at the time. Engraving wise the royal coat of arms sits nicely in gold on the action tang, whereas E.M.Reillys own business name seems to dominate the rest of the gun!
The magnificent case was manufactured and fitted out in the French style with no lack of imagination where tooling was concerned! All of the handles are made from ivory with many of the pieces engraved by hand for that extra unique finish. The interior lining is in a striking blue velvet that has been gold leaf embossed with the makers name and address. Interestingly the exterior has a fantastic brass frame, fully engraved, with the central crown of the King sitting above his monogram.
Taken as a whole, this is a package in every way fit for a King.................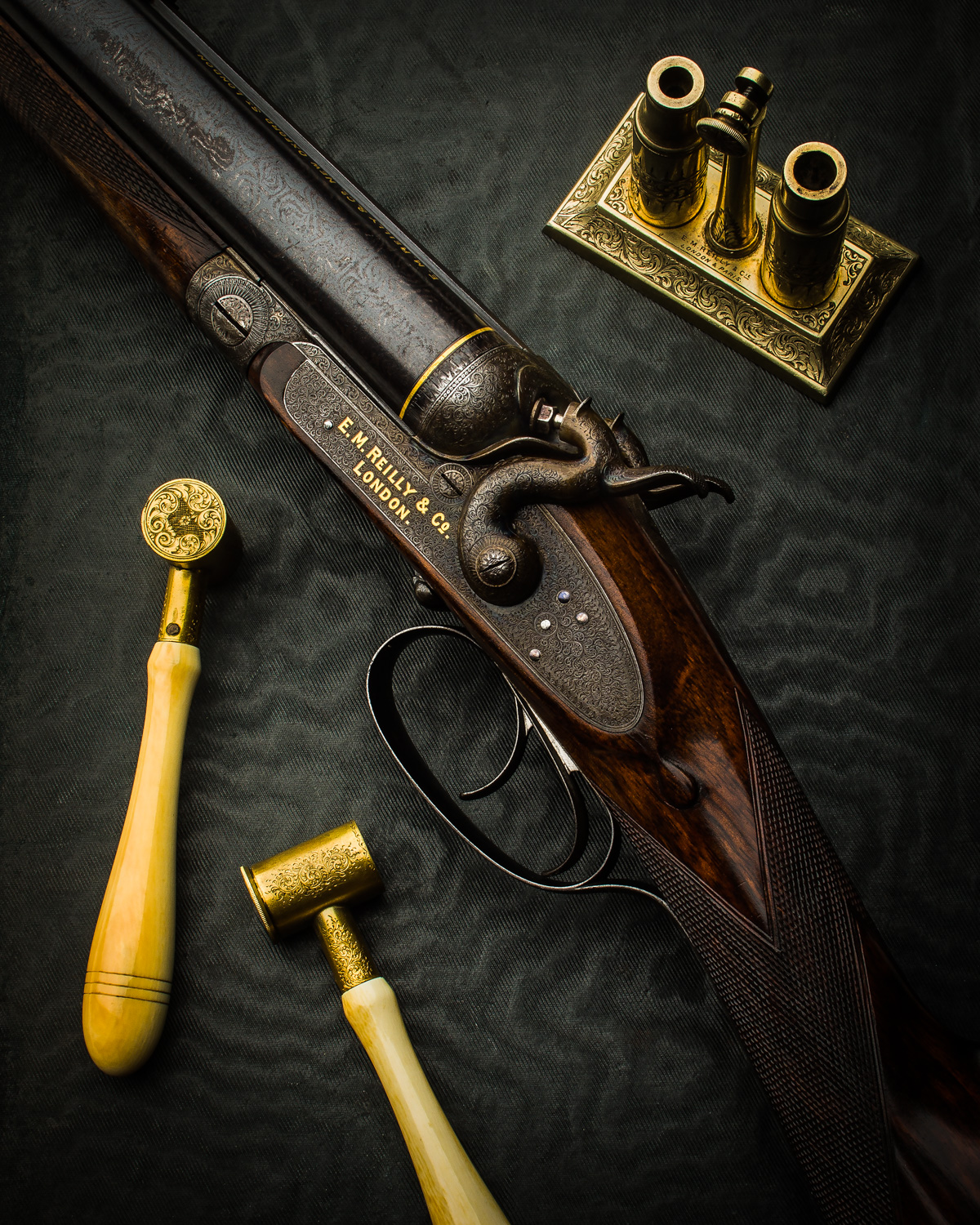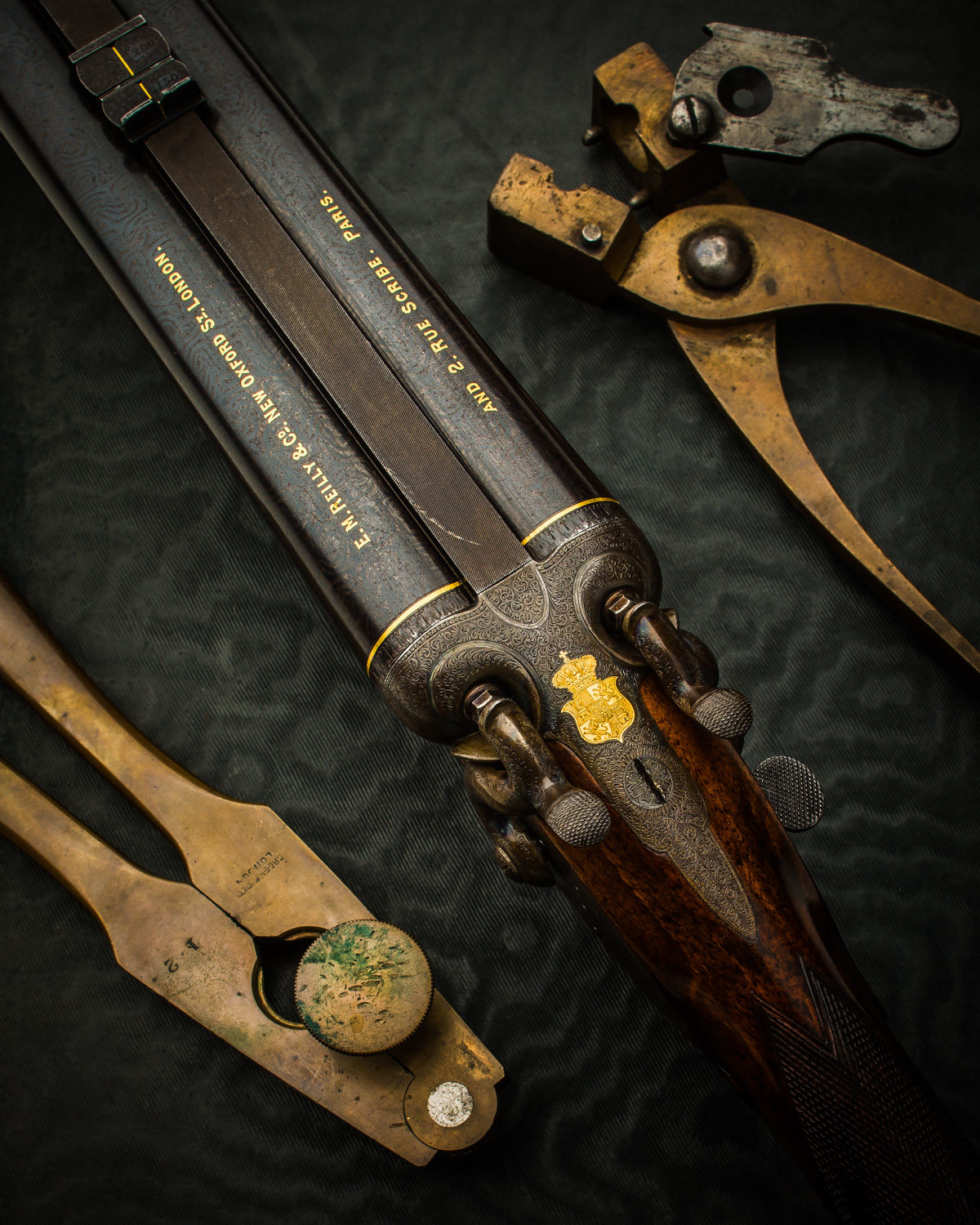 Gold inlaid coat of arms for King Alfonso XII.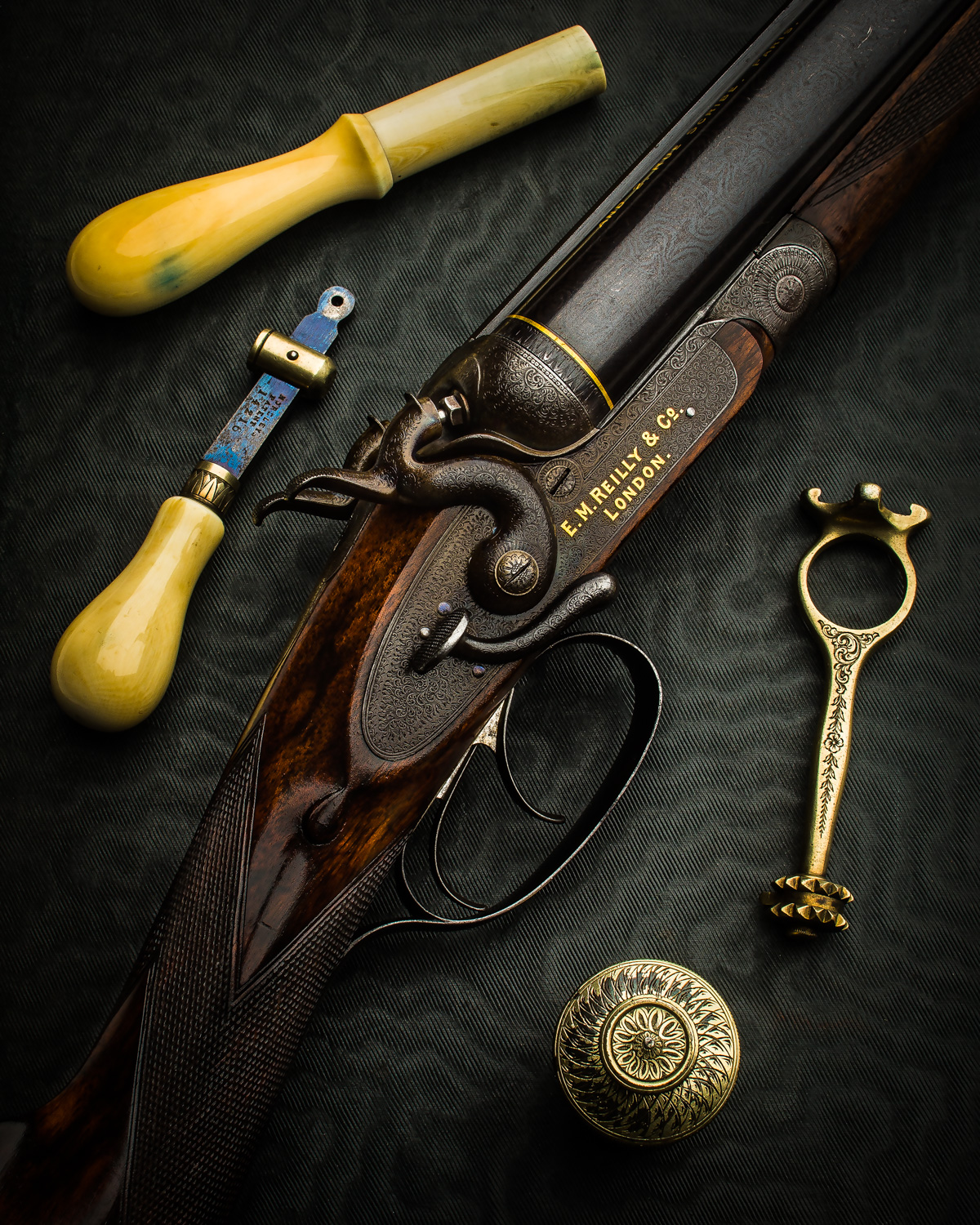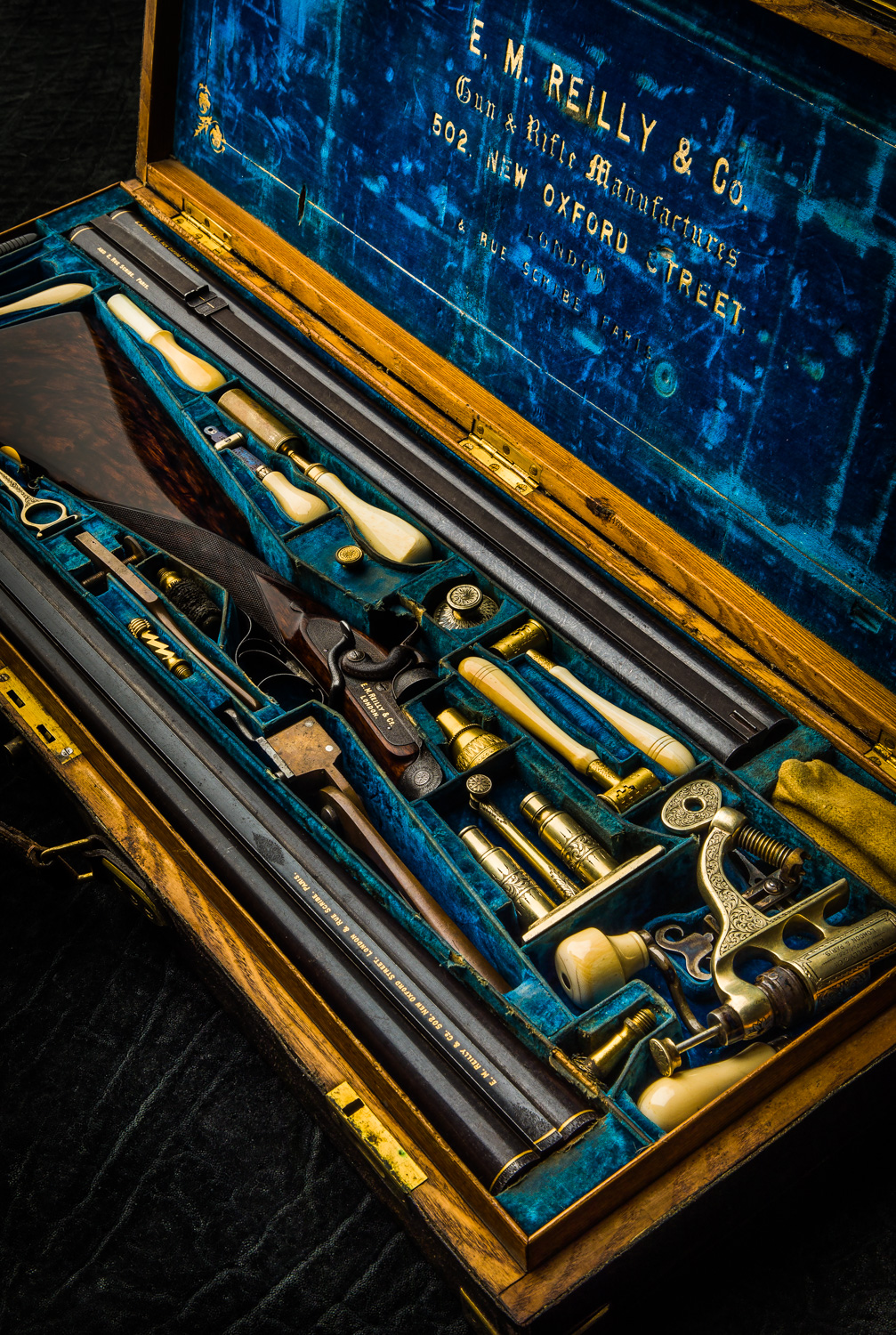 Presentation case in the French style fitted with full tools and accessories.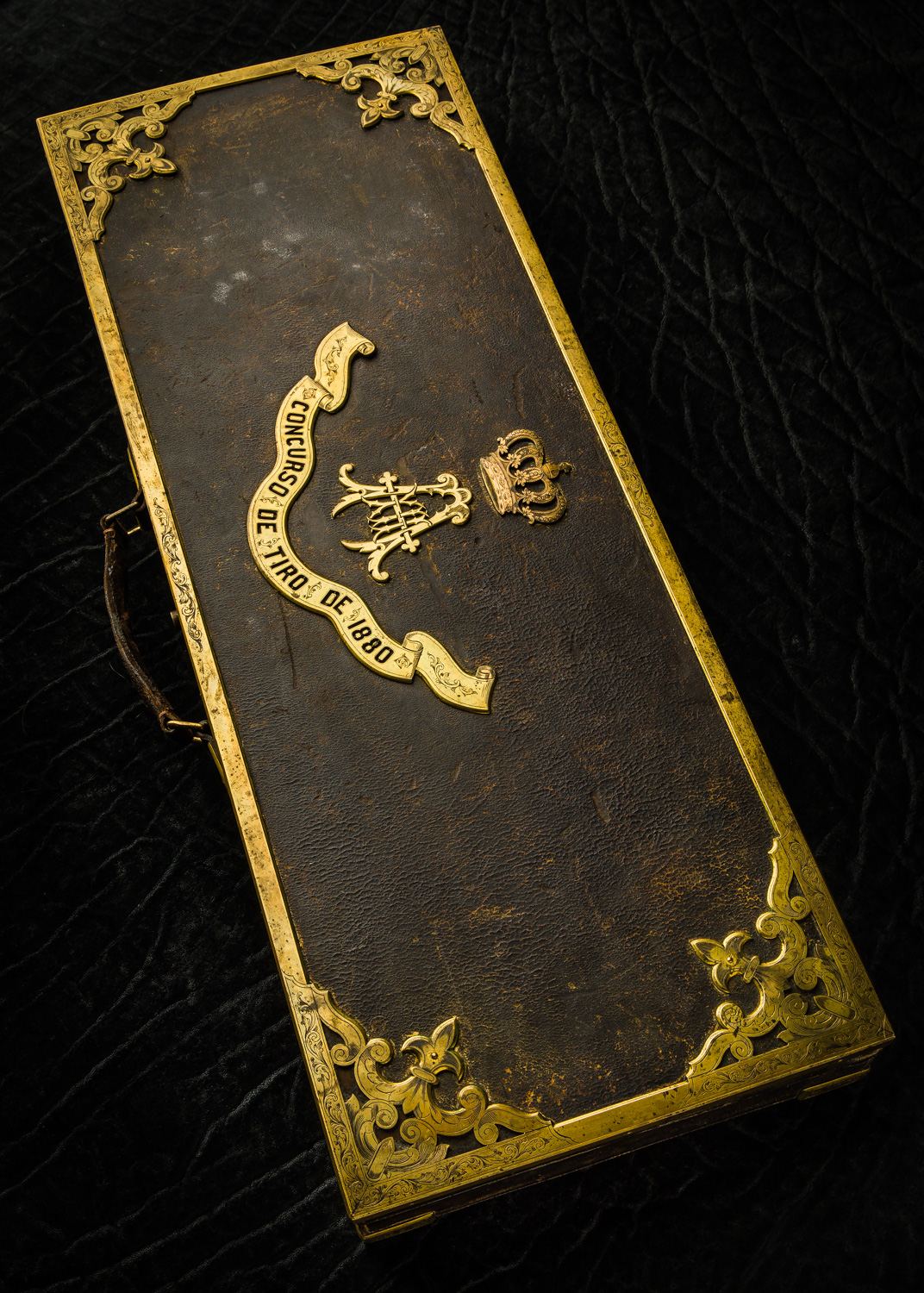 Brass framed case exterior, unusual for a British cased gun.