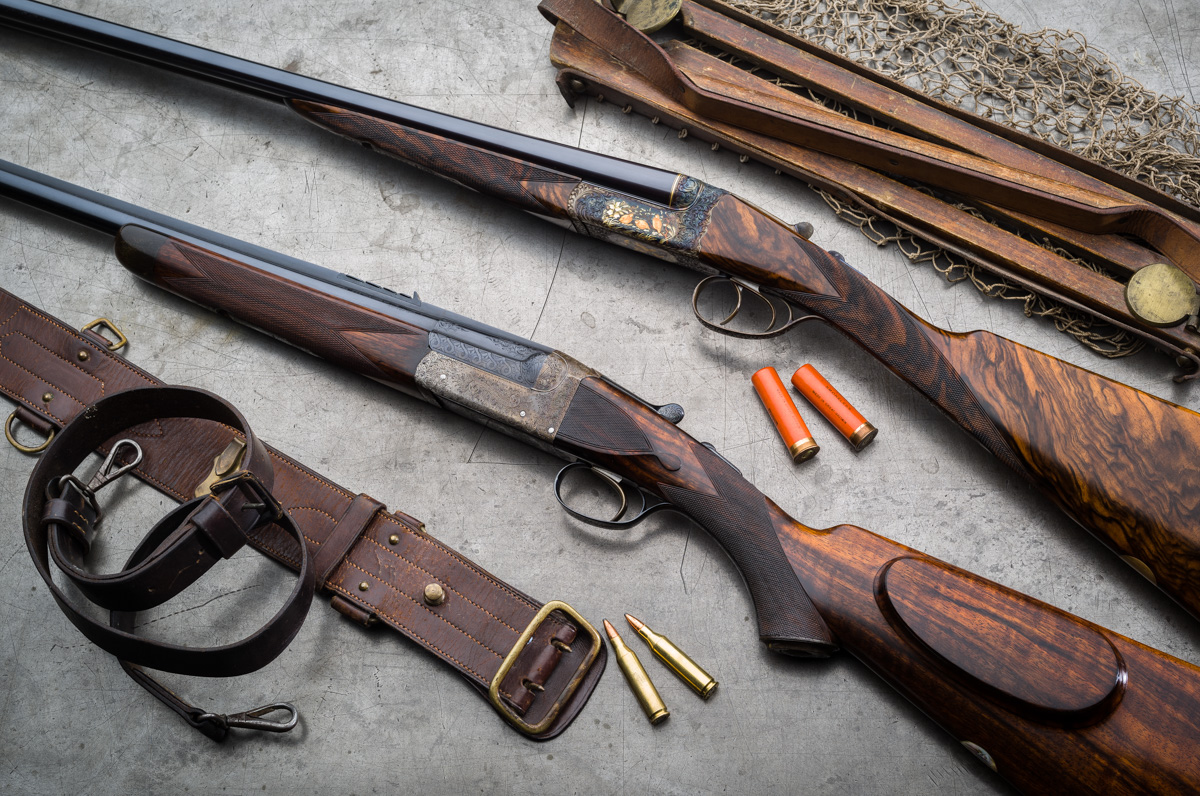 We make, on a quite regular basis, the 28g hand detachable lock shotgun, it is a very popular gauge and one that I am particularly found with, the size, scale and handling is superb if I say so myself! The single shot rifle is something we have never actually made under my tenure here, I have always wanted to, but have never actually pushed the 'go' button, there were other projects taking up the R&R budget or whatever!
I decided in the end to photograph the two possible choices together and send them to him, ones that I had in safe and that were not examples of what he may have wanted but would invite comment. I suggested that I should put them on The Explora for a vote of confidence and see what the people say, he agreed, so here they are!
A single shot vintage Westley Richards rifle in .360 which is a larger frame than we would want but can be scaled down and made hand detachable lock, together with one of the favourite 28g hand detachable lock guns we have made over the years.
I look forward to hearing the advice our readers can give! Single or Double?!