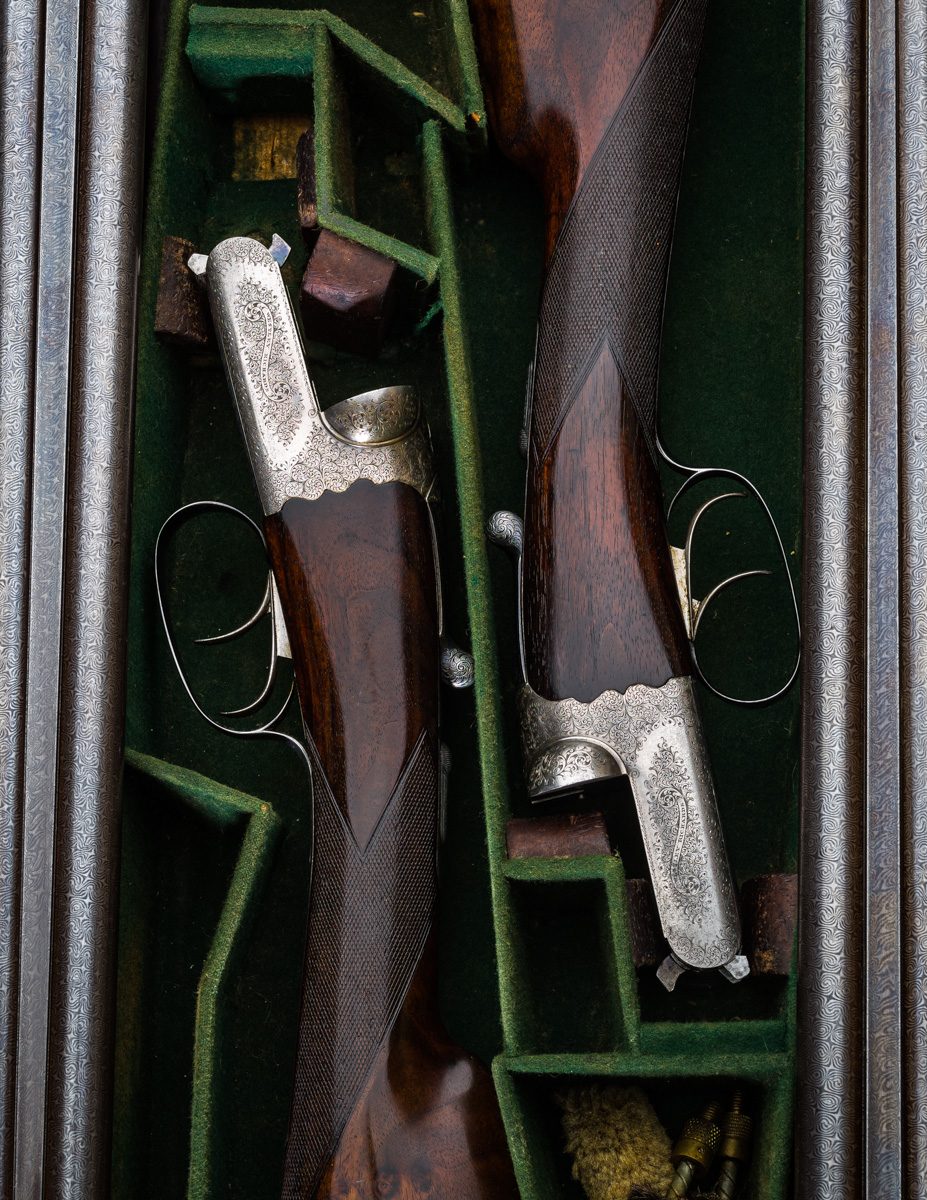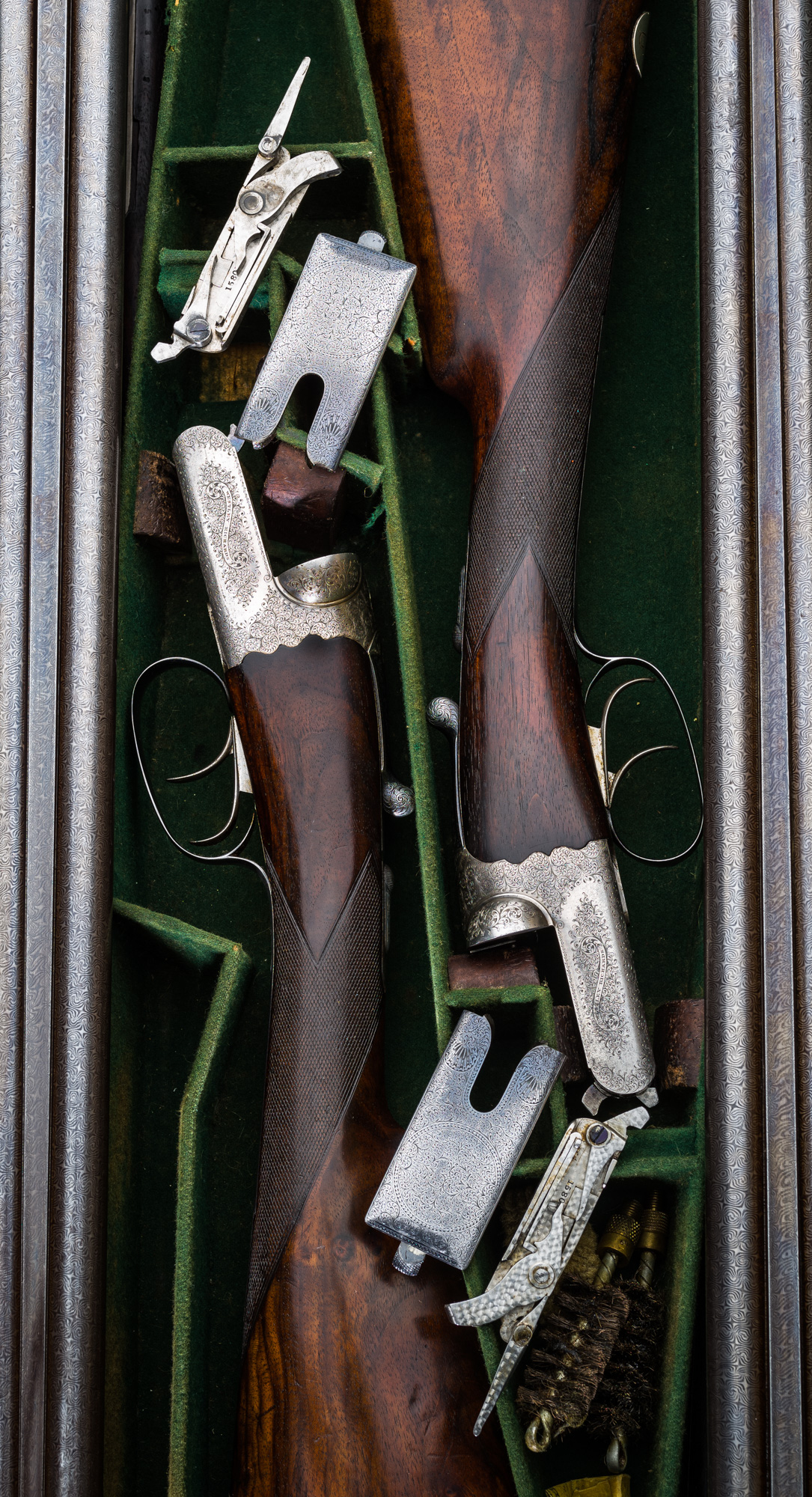 The pair of actions showing locks and cover plates removed. The cover plates have a very nice, fine and detailed variation of the traditional scroll patter. A dog cameo sits on the trigger guard.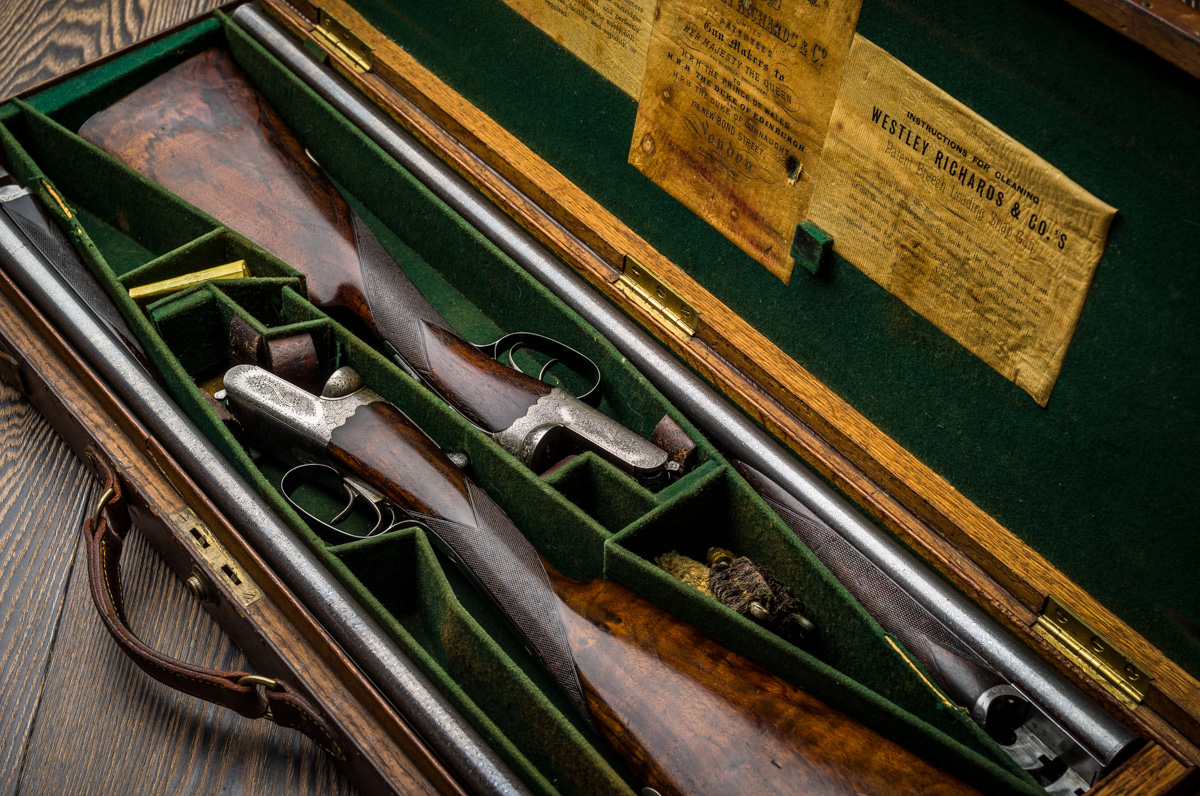 Cased pairs of Westley Richards damascus guns in this condition are not a frequent occurrence. Most that do enter the market do not have the basic requirements to justify the expense of full refurbishment, a decision we base on the condition of the barrels.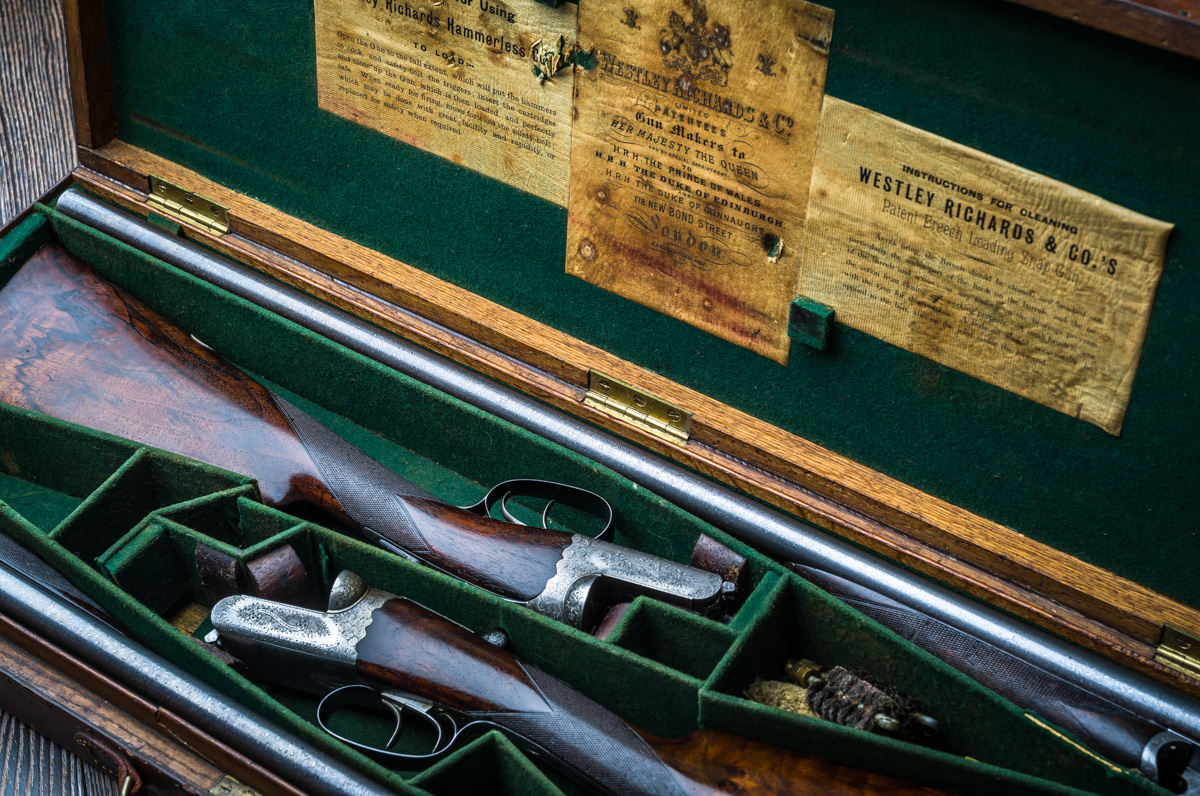 The very nice matching 2 1/2" chamber damascus barrels are in good condition but will be fully serviced, any dents removed, bores, chambers and chokes honed and polished. The guns will then be re-proofed.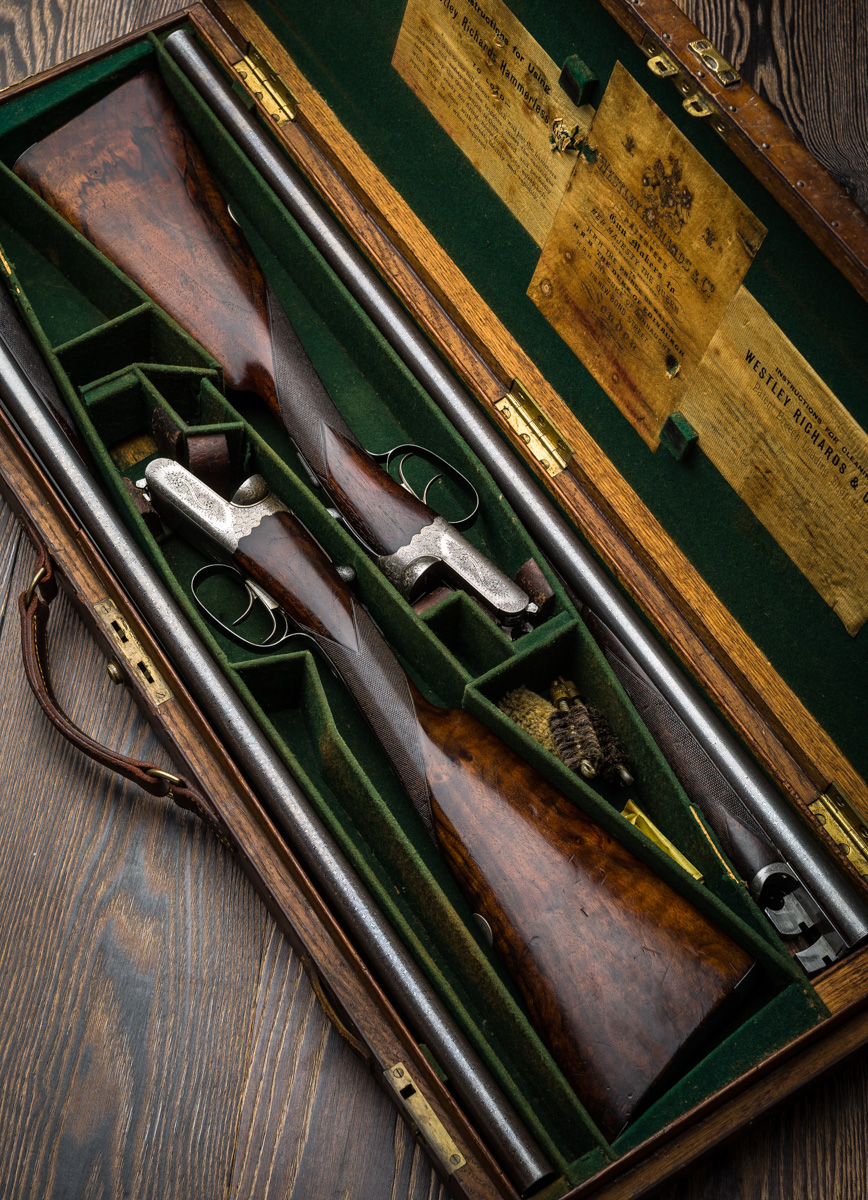 The 14 1/2 inch stocks with tip and toe plates and forends have no major damage and will be stripped, dents and scratches raised, checker cut up as existing and the whole then oil finished,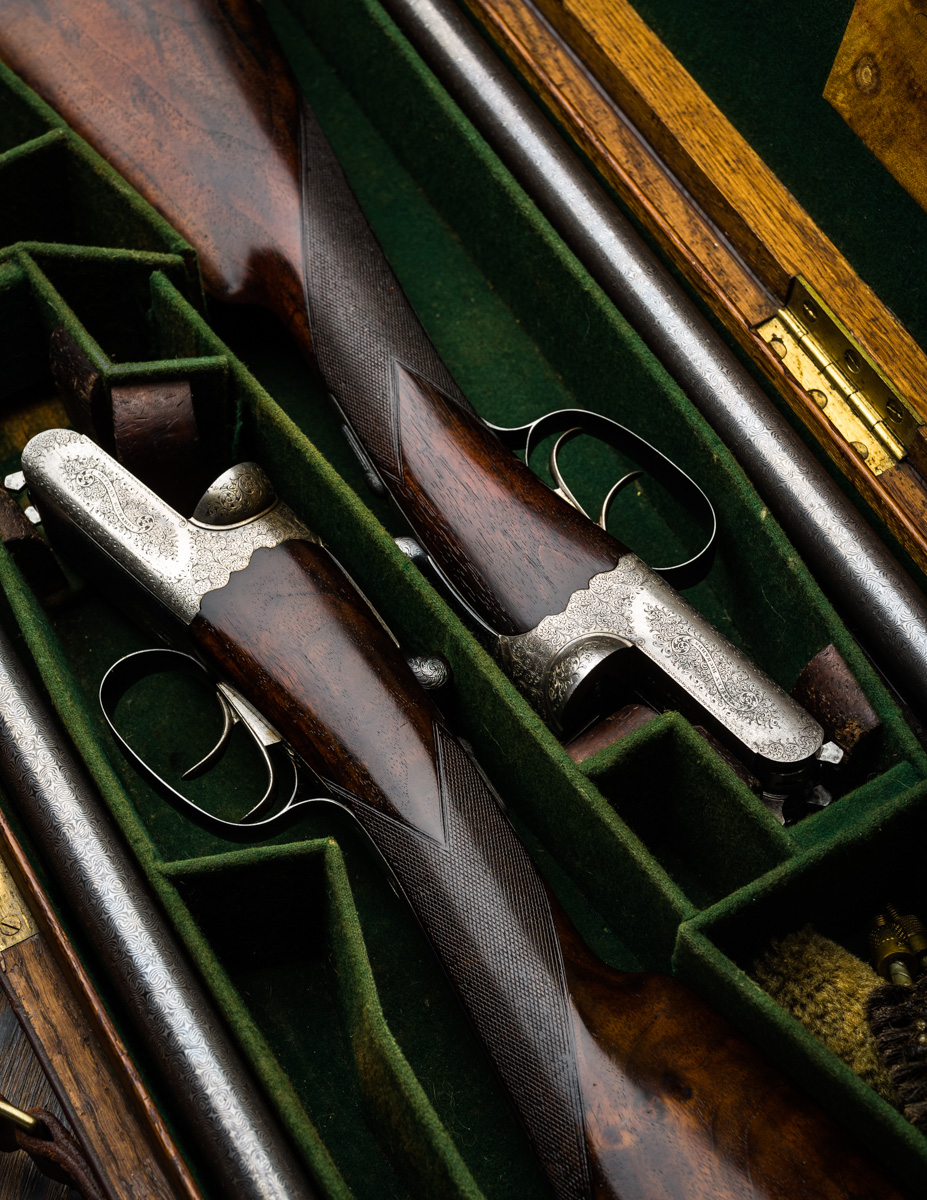 The actions of the guns which are engraved with classic Westley Pattern scroll with name in banner will be degreased and lacquered and will have a full internal service. These are the loose cover plate model of pre 1911. Triggers will be adjusted, ejectors timed and any parts replaced which are seen to need to require that.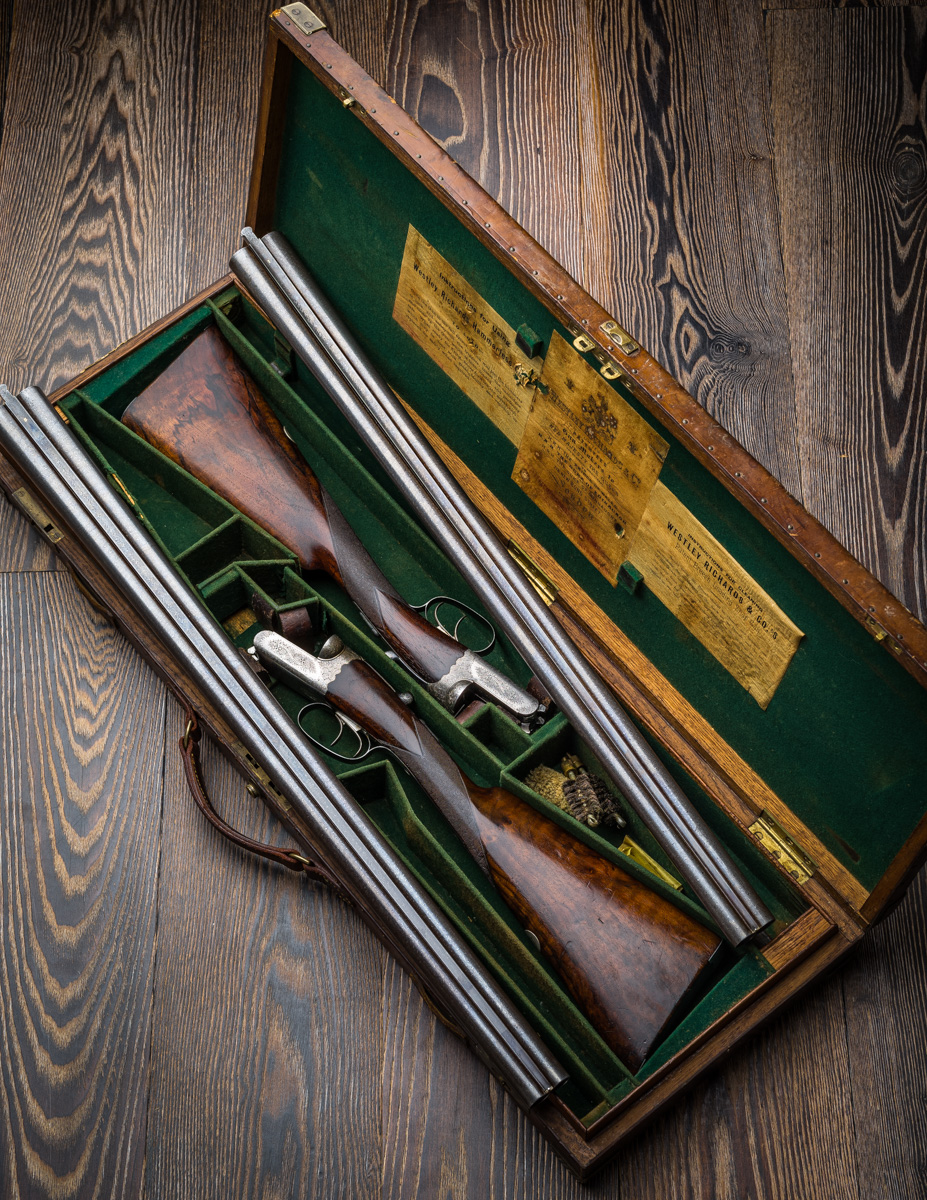 The pair of guns are cased in their original Westley Richards oak and Leather pattern case with the studded lid edge and 3 locks. The case will not be relined but all compartments will be made good and the original dark oil stained labels reattached.
After a final re browning of the barrels the guns will be ready for delivery in time for this years shooting season, at which time they will go on our used gun site.
Should anybody be interested in the guns in advance and would like other specific personal work carried our in this period, stock measurements and oval engraving for instance, please contact me to discuss, theexplora@westleyrichards.co.uk