An earlier war helped cement the gunmaking reputation which the area developed; with local firms making fortunes supplying both sides as the northern and southern states tore one another apart in the 1860s. Thereafter Birmingham gunmakers, Westley Richards prominent among them, maintained the city's reputation as the world's primary provider of sporting guns.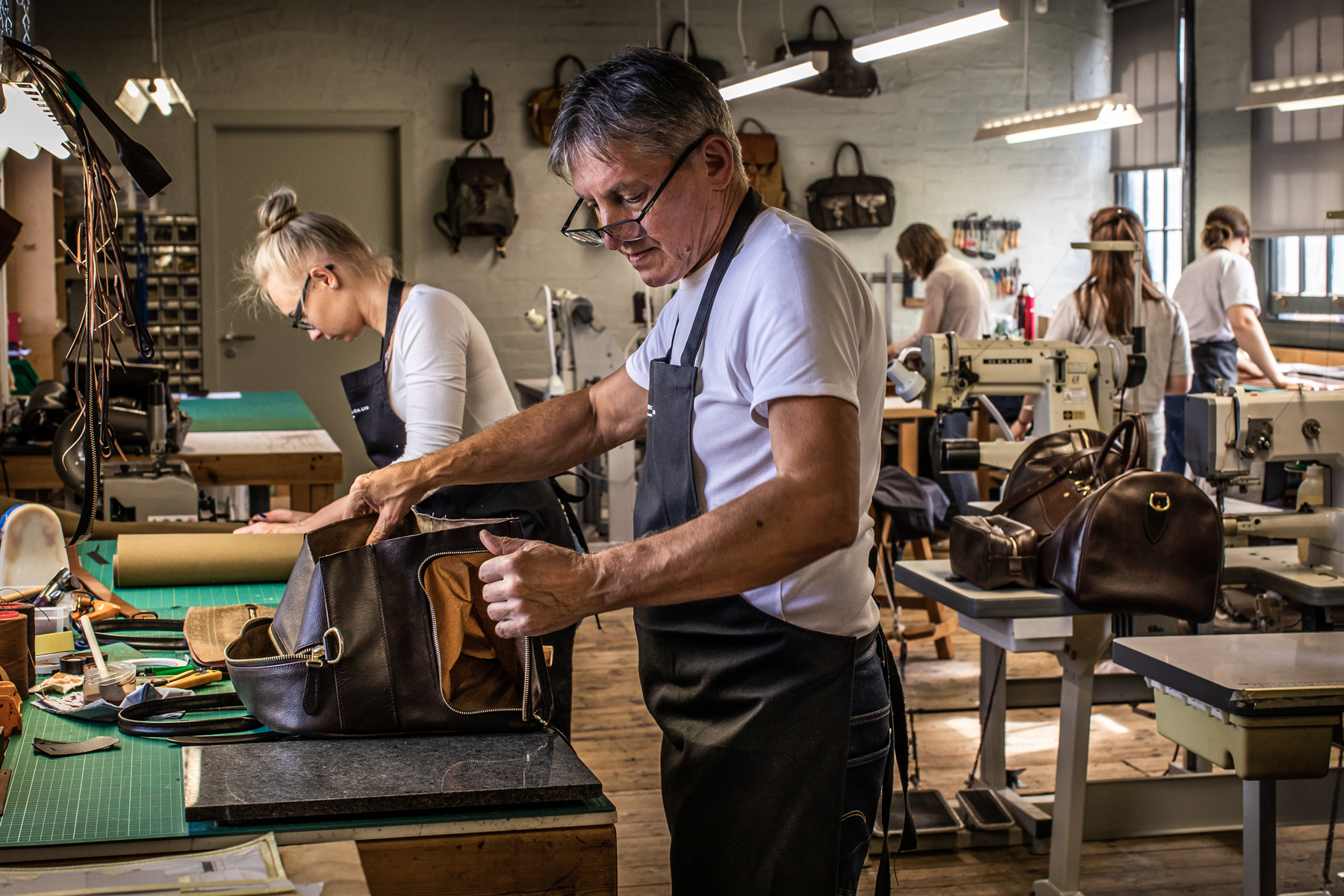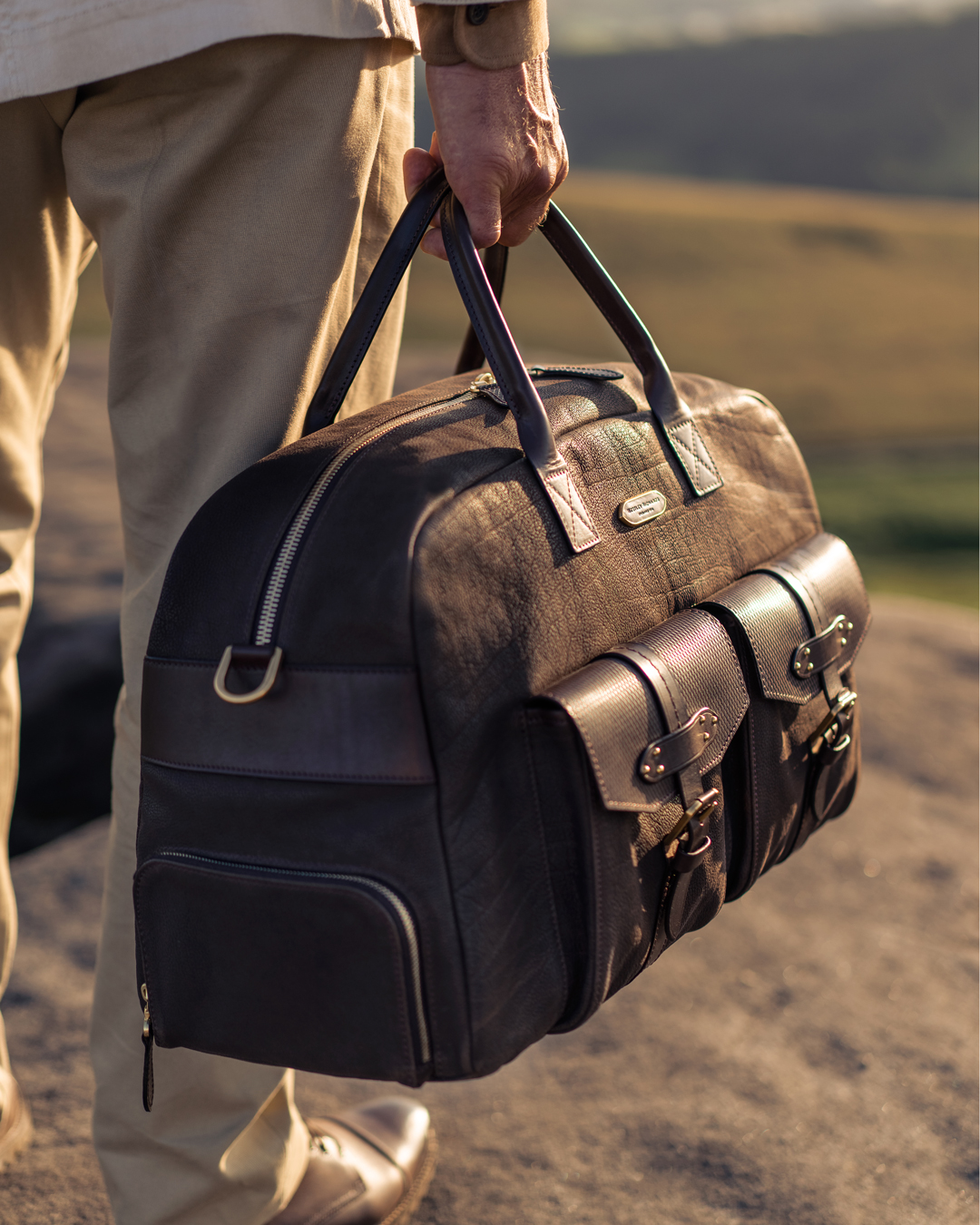 However, gunmaking was not Birmingham's sole industry. The city and and the surrounding area was blessed with raw materials, like iron-ore and coal, good transport links and a tradition of inventive, industrial and craft expertise; all with the common goal of creating goods that would be sold around the world.
Today, Westley Richards still makes guns and rifles in the traditional manner, our gunmakers standing at the bench and applying skills learned from their master when they were apprentices. In doing so, we are one of a handful of gunmaking concerns delivering traditional, quality products, built largely as they were a century ago.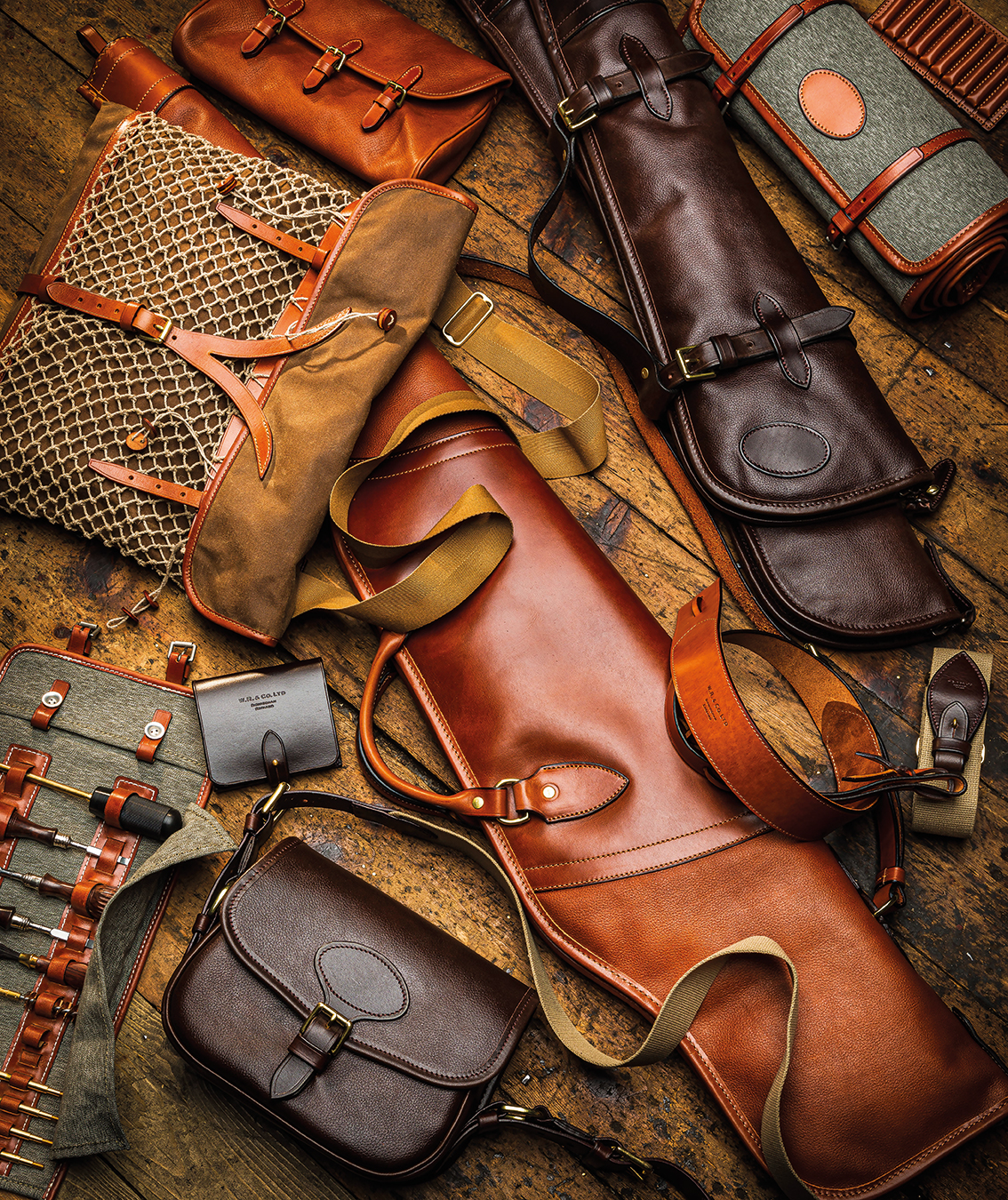 Alongside our range of guns and rifles, the modern Westley Richards offers customers a range of leather goods. Like our guns and rifles, they are designed to be used, built in house and can be customised to order.
Our range is carefully designed by our in-house team, using decades of experience in the field and a tradition of heritage in leather work at the bench. While we are unique among British gunmakers in making our own leather goods in the same factory that we make our guns, leather craftsmanship is not new to the area. Birmingham has a history of leather making that stretches back to the 14th century.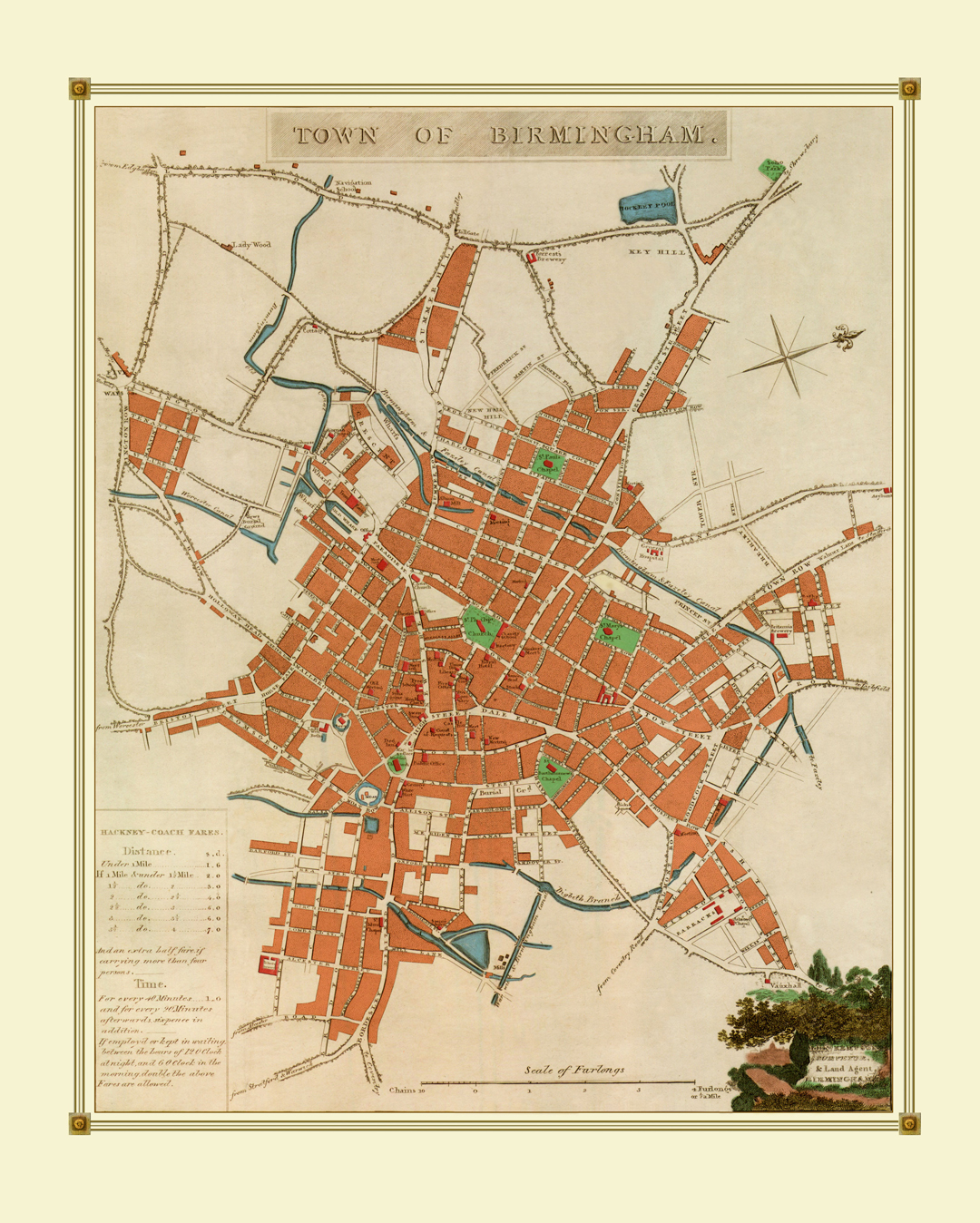 The city used to be a centre for tanning, with lime pits for stripping hair and fat from hides, located in Park Street and beyond. By the early 1800s tanning was in decline but the craft of making hides into finished goods continued. Prominent among these trades was saddle-making.
Walsall,  eleven miles from Birmingham city centre, was a producer of hand-forged fastenings, like buckles, spurs and bits, in the 16th century these artisan families expanded into making harnesses and saddles, often working from small workshops behind their dwellings. The invention of the sewing machine prompted a move to larger factories and more mechanised production.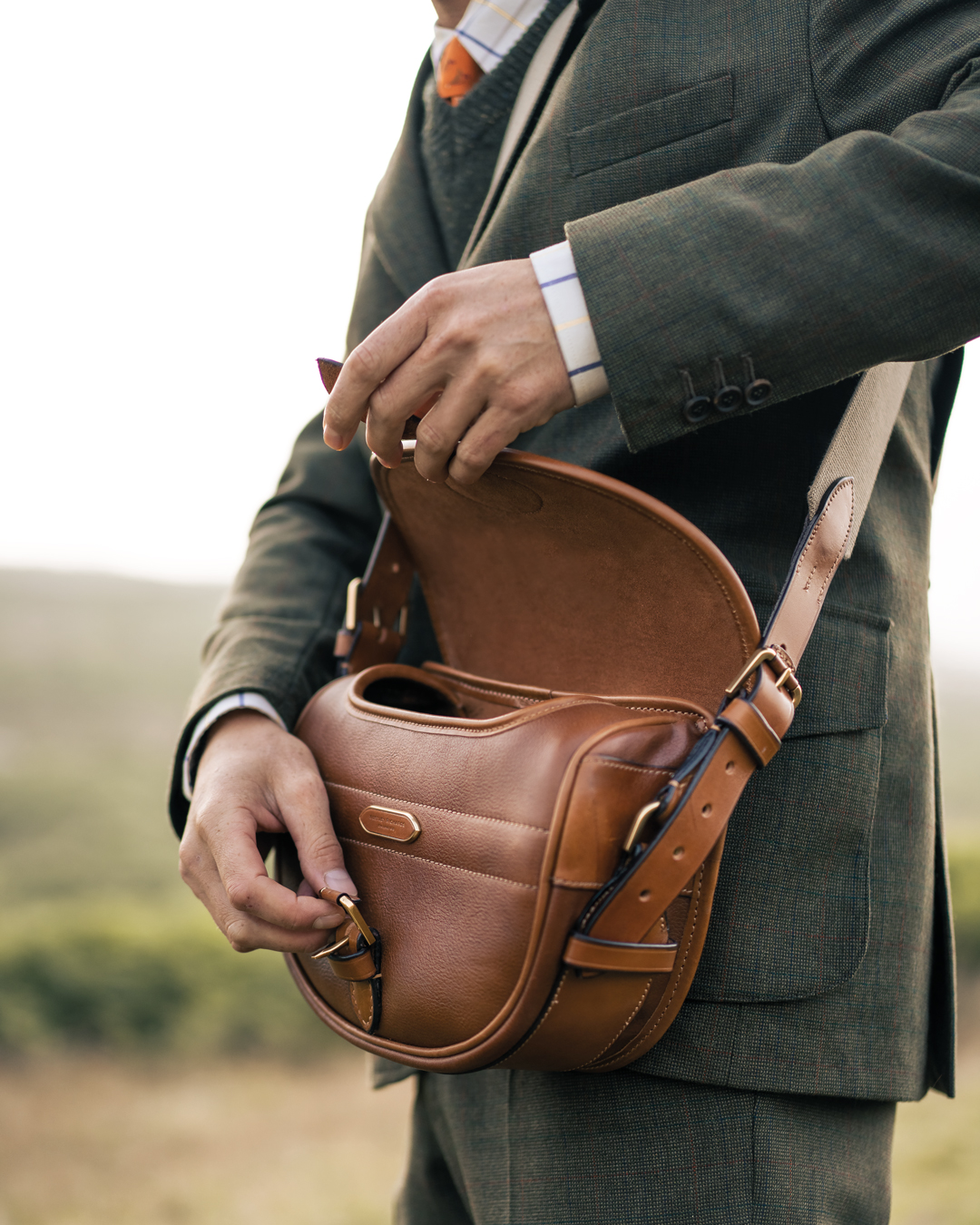 With the horse being the usual form of transport for most people, demand for equine leather goods was strong and as the Empire expanded in the 19th century, it increased. With the introduction of the motor car, demand changed and these skilled leather workers began making sports equipment, bicycle saddles and travel goods. By 1897, Walsall makers, like Holden & Son produced most of the country's leather for saddlery and coach-building. At the time, John Leckie & Co. was one of many saddle-makers, employing over 300 workers in the town.
Leather goods producers proliferated until the 1970s, when many Midlands industries suffered terminal decline, due largely to foreign competition, but some, like E. Sedgwick & Co Ltd. exist today, still supplying equestrian leather to the sport and leisure sectors. Whitehouse Cox, founded in 1875  continues to fly the flag with its extensive range of small leather goods. Ettinger, originally from London's Clerkenwell district, has recently established a factory in Walsall, and has maintained production of fine leather accessories since 1934. Ettinger Ltd. currently holds a Royal Warrant as a manufacturer of leather goods to the Prince of Wales and is showcased in Harrods and other prominent city outlets.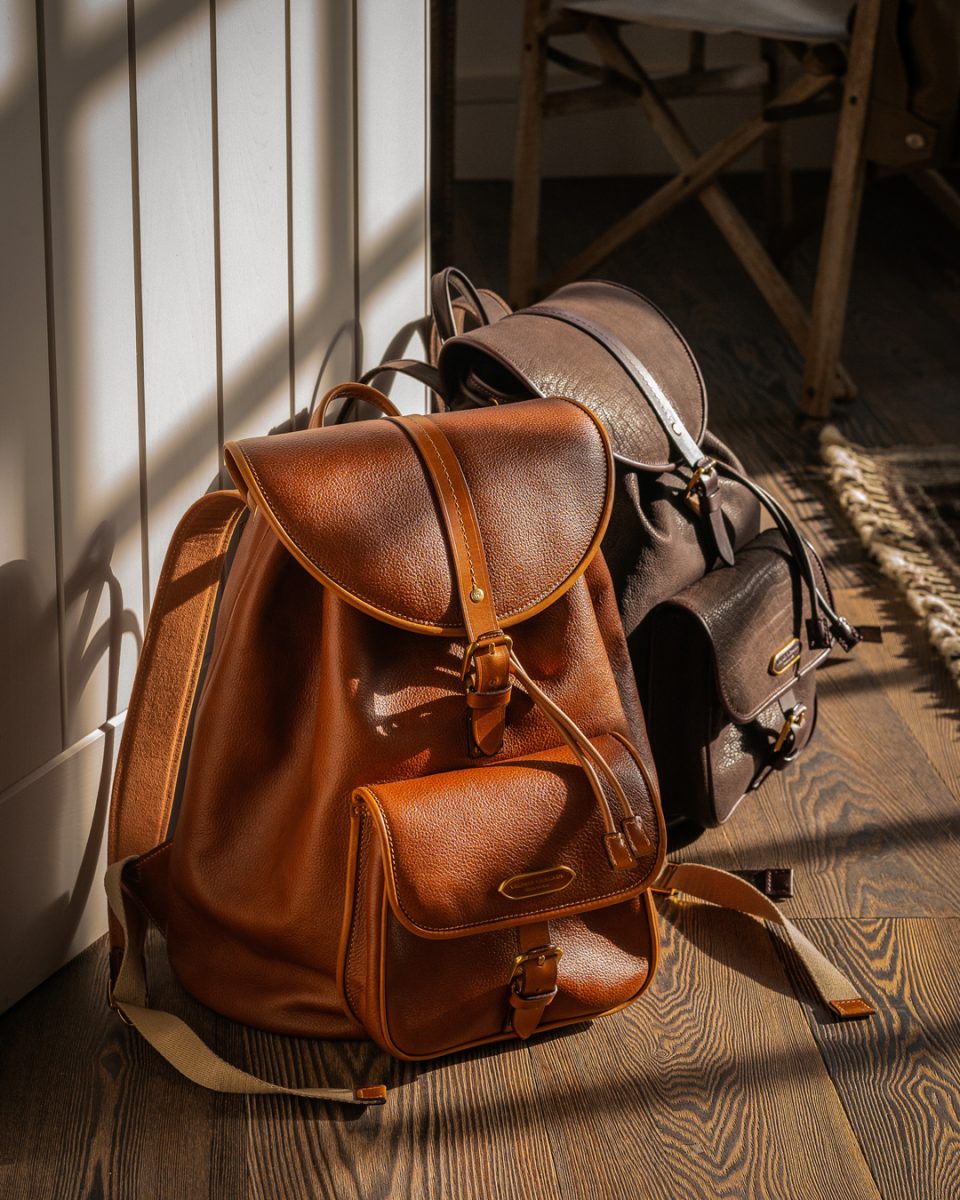 It is from these roots that Westley Richards has grown the leather workshop. Our benches are manned by craftsmen who draw on  a history of hand-work, we use traditional vegetable tanned hides, rather than modern industrially processed alternatives. Always obsessed with sourcing the finest materials, we now take our leather from Conceria Ausonia, the premier exponent of the, now rare, art of vegetable tanning, using sustainably sourced hides from the local meat processing industry and producing a quality of finish and long-term wear that cannot be replicated.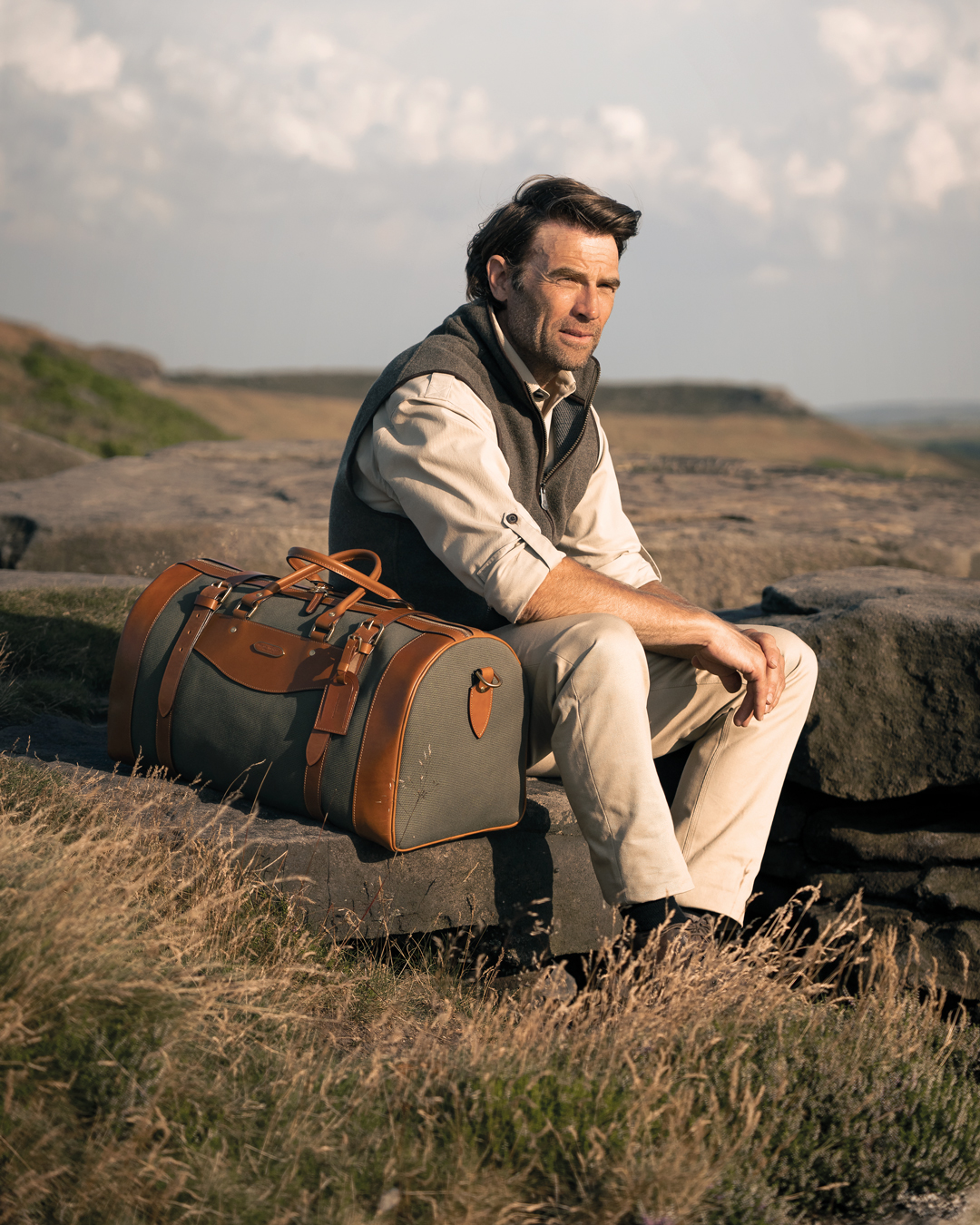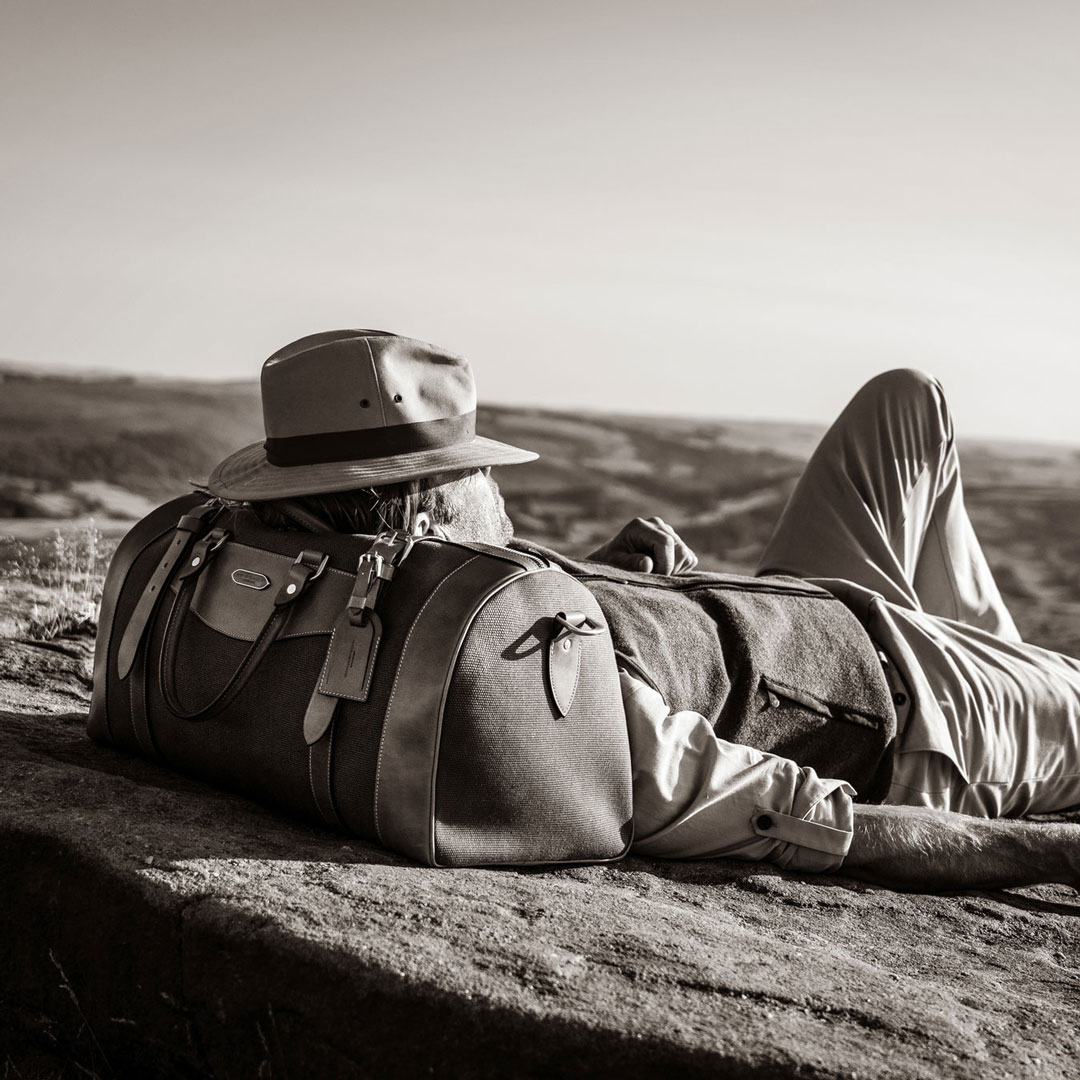 Hand-sewn construction and bespoke brass fittings distinguish each of our pieces. Many of the brass fittings are forged and then hand-filed and polished to final form. It is time-consuming, skilled work but it makes our products the best they can be.
Distinct from our rugged country and safari destined, hunting and shooting specific leather goods, our travel bags, messenger bags and holdalls cross-over into adventure travel and leisure applications, bringing with them the authentic style and strength inherent in a genuine sports outfitter's products.