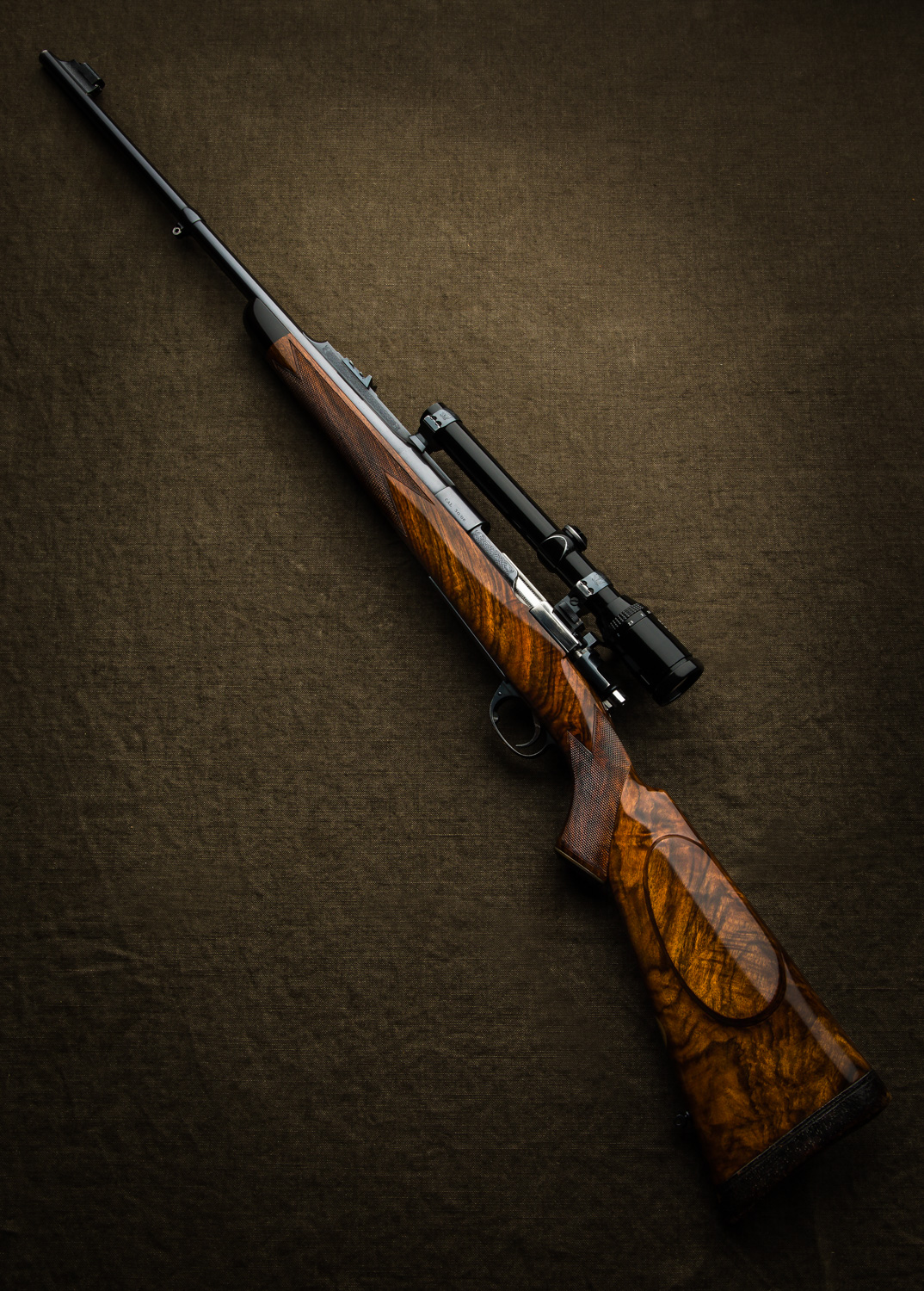 The rifle illustrated here is not particularly old by our 200 year standard, having been completed in 1990 for a Swedish businessman who's passion was moose hunting. His calibre of choice was the trusted .30-06, a calibre of great versatility and with the heavier 200 grain loadings a capable calibre for Europe's heavier game.
An interesting part of this story is that the rifle was acquired by a client of ours who we recently built a .505 Gibbs bolt action rifle for. This rifle came up for sale in his native Sweden and being a Westley Richards fan he jumped at the opportunity to own it and pair it up with the .505 Gibbs. Quite a combination!
This particular rifle was engraved with a Norse theme in mind and amongst other things depicts in raised gold the former clients favourite quarry. These more unusual and very personal engravings are always nice to look at once again, even though no-one can quite remember the story behind them.
The rifle was returned to us for a gentle refurbishment of the wood, a good service and a test for accuracy with modern ammunition. We have left where possible all the original finish on the metalwork as the client (quite sensibly) wanted to maintain as much originality as possible, as much out of respect for the former owner, as for his own benefit. The wood will certainly age back nicely over time, developing its own unique patina with the odd scar to remind the client of a day (hopefully successful!) in the field.
The rifle will shortly be returning to Sweden where without question it will have the opportunity to hunt moose later in the year, a sport we are told is not for the lover of sunshine and warmth!!!!!!!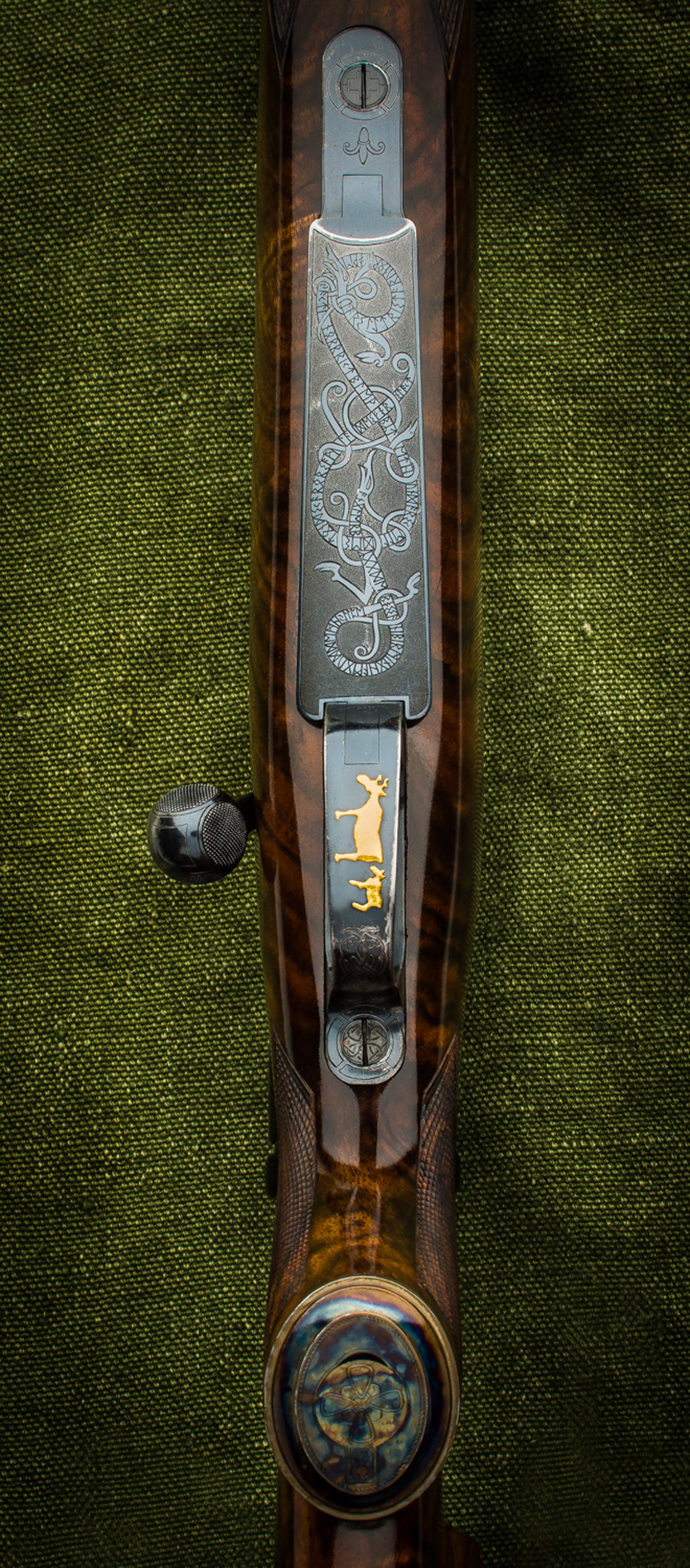 Norse theme engraving throughout the rifle.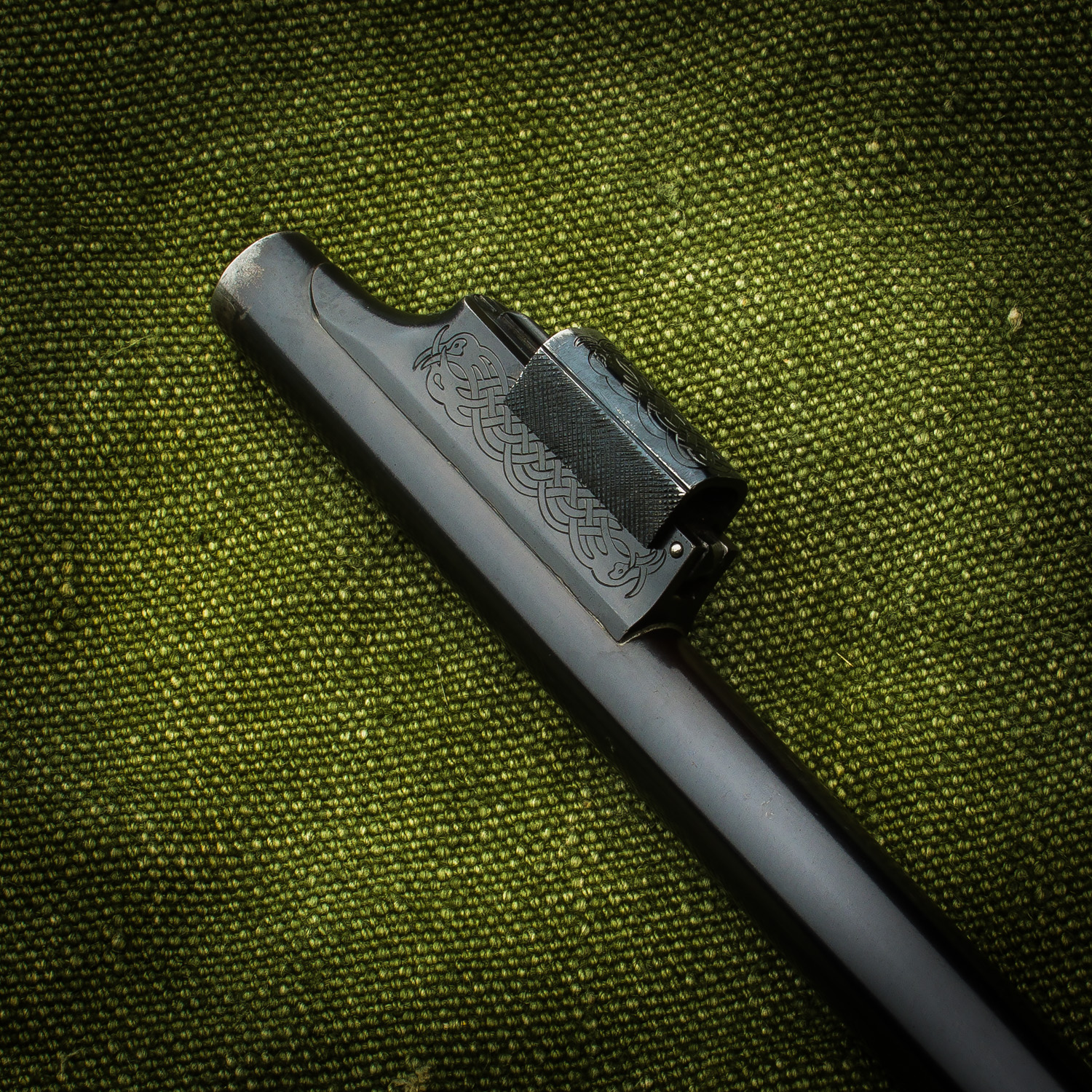 Original wear showing on the metalwork.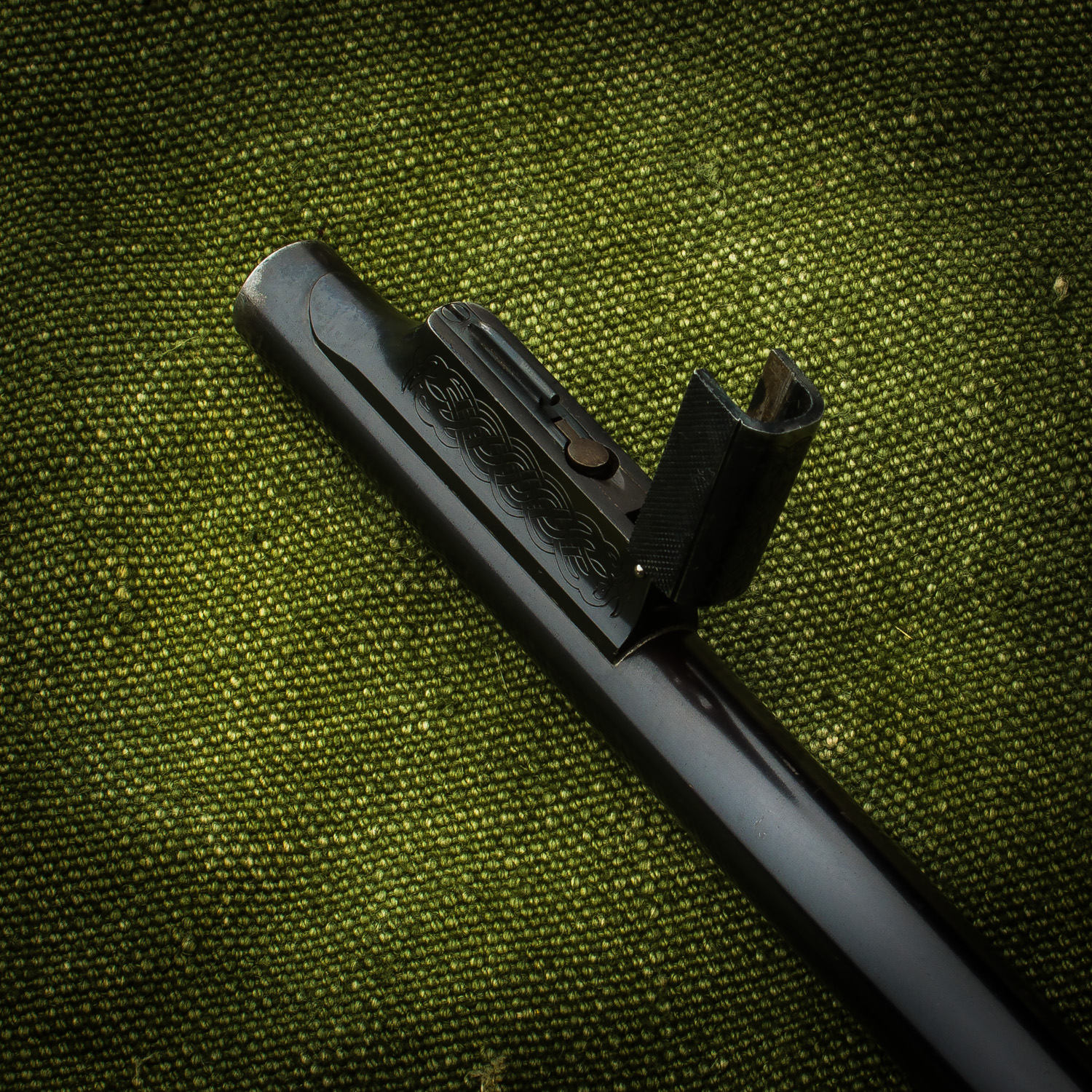 Westley Richards patent combination foresight with flip over protector.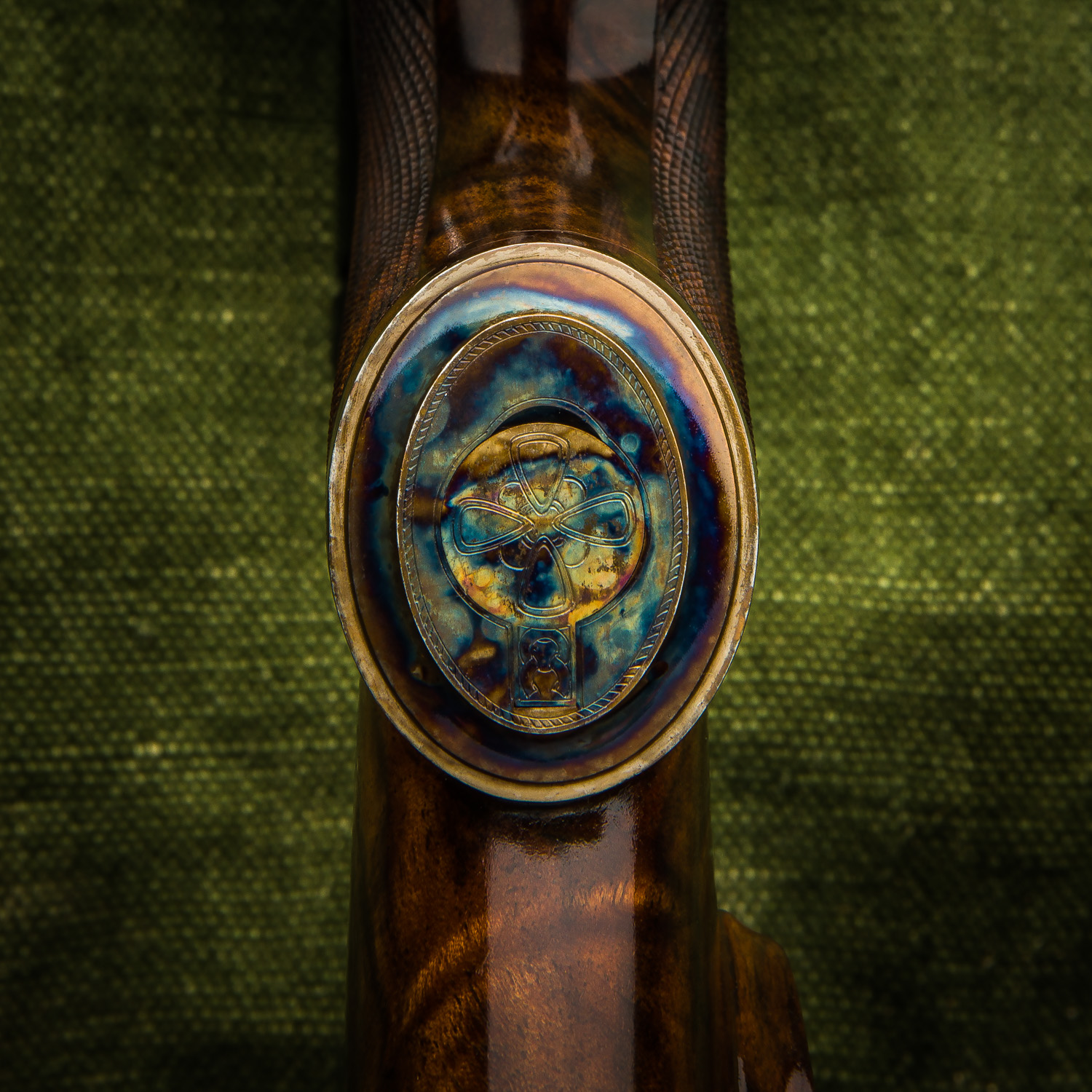 Vivid case colour hardening on the grip trap cap.