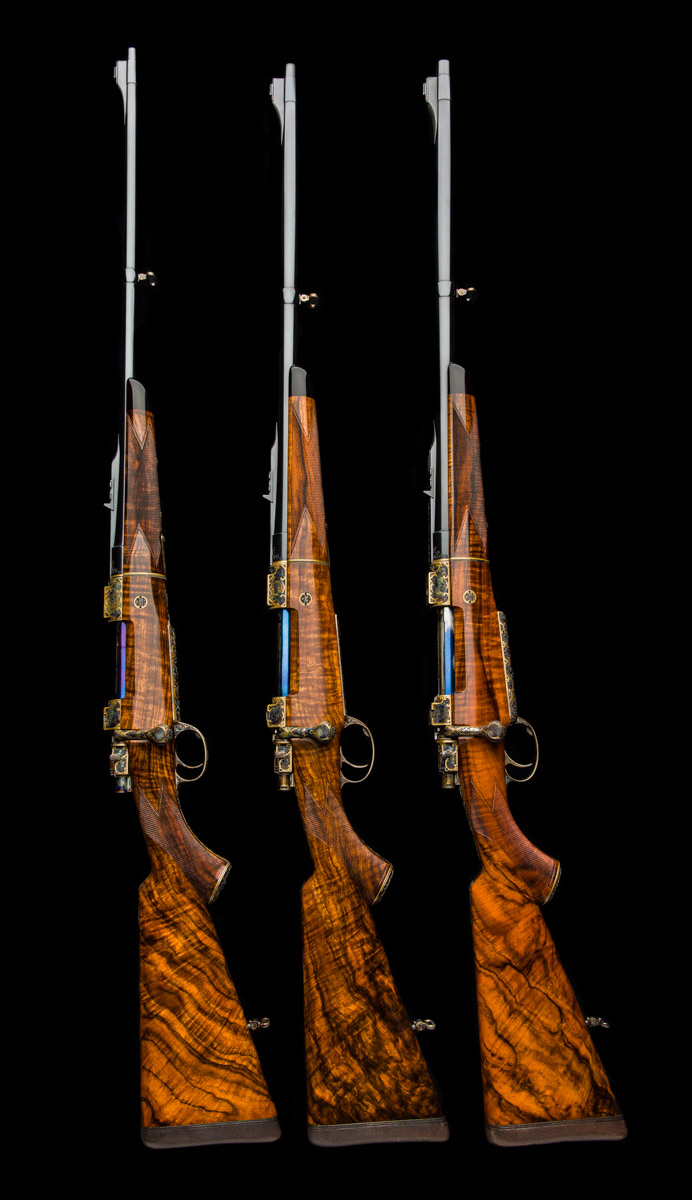 For many years, perhaps decades, they set the standard for excellence in gun and rifle manufacture so encouraging a whole new generation of craftsmen both in Europe and the Uk, a benefit to us all and the industry as a whole.
This set of three take down bolt action rifles in .300 Winchester Magnum, .416 Rigby and .500 Jeffery, are testament to their continued skill. What makes them even more special is the fabulous engraving executed by master engraver Alain Lovenberg. The detail and precision of work is without compromise and explains why Alain has forged such a reputation in the engraving world. It is great to see his level of workmanship on these three fine rifles.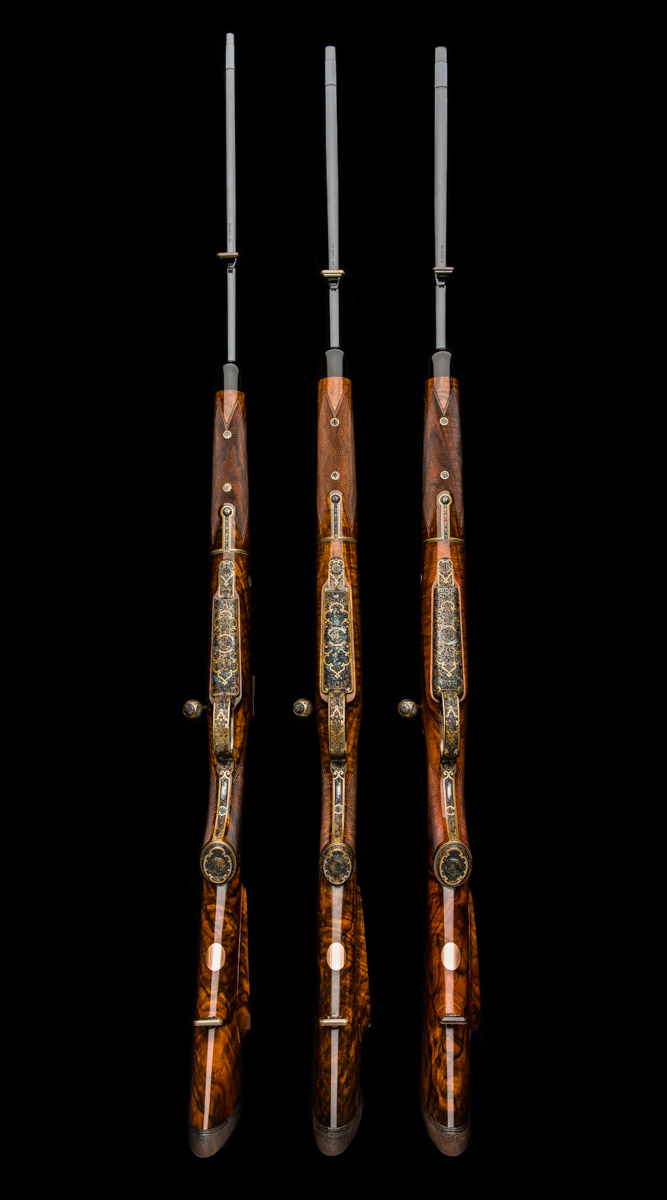 At SCI this year I had the pleasure, along with several other gunmakers from both the Uk and Europe of sharing Otto Weiss's company at the bar for a few beers. Whilst you might take him for an unassuming and quiet old man, he can still hold his own at the bar regaling many a fantastic tale of yesteryear. Later this year Otto celebrates his 80th Birthday, a landmark by anyones reckoning, even more so when you consider he still turns up for work every day!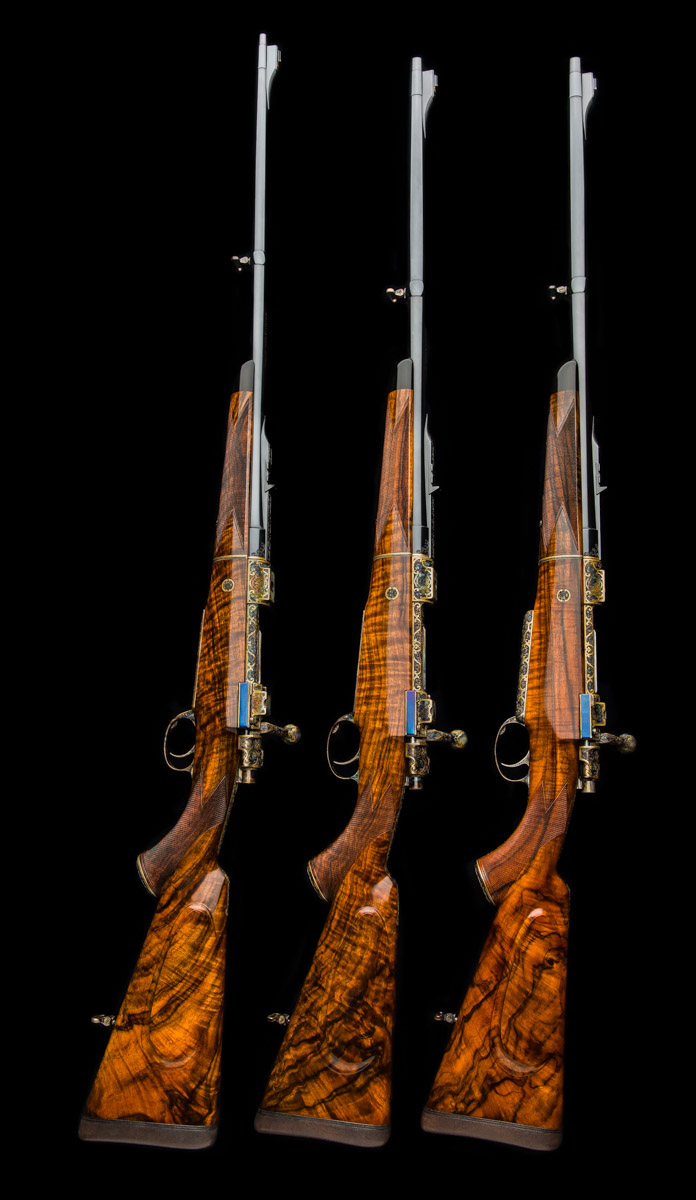 Elegant lines in keeping with vintage British rifles.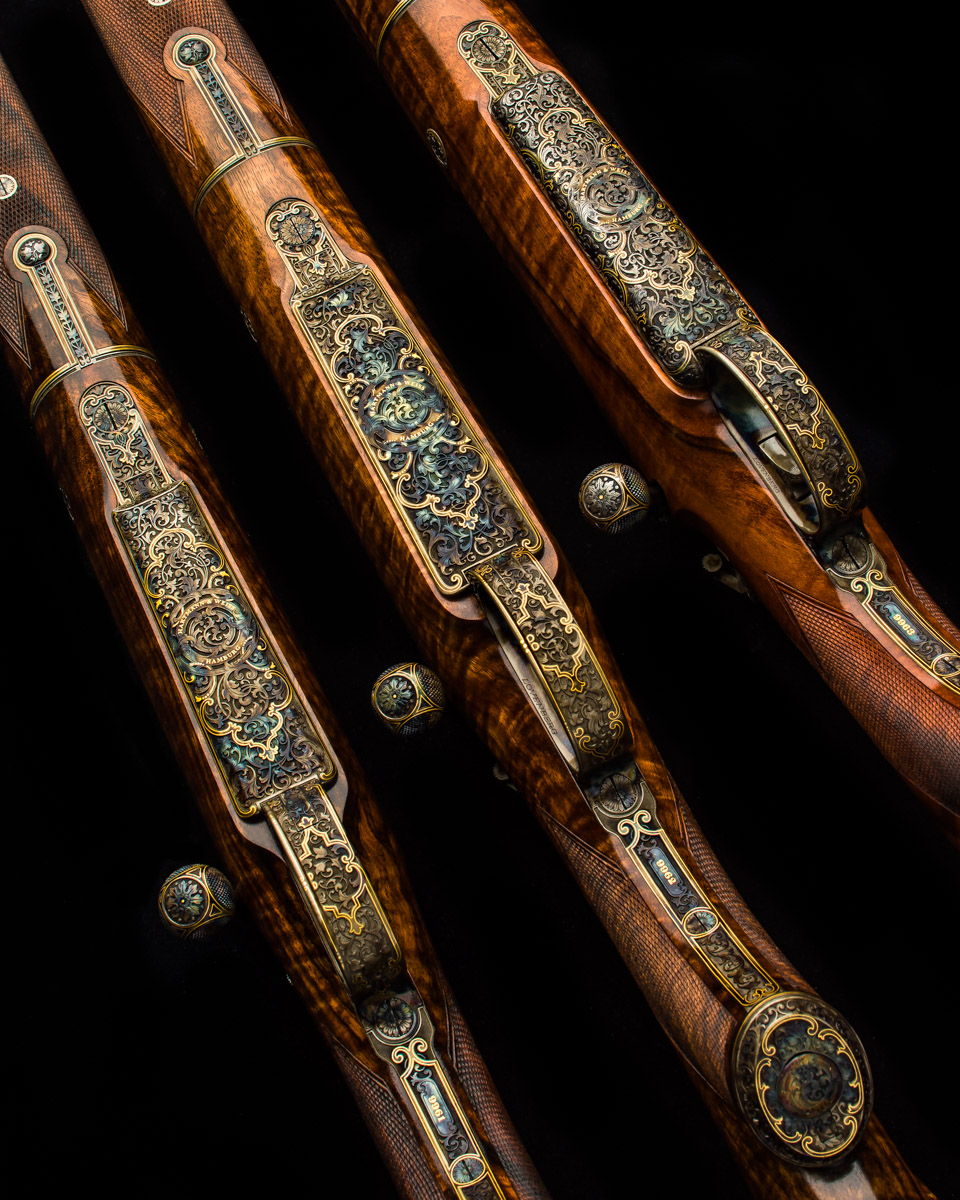 Fantastic design and execution by master engraver Alain Lovenberg.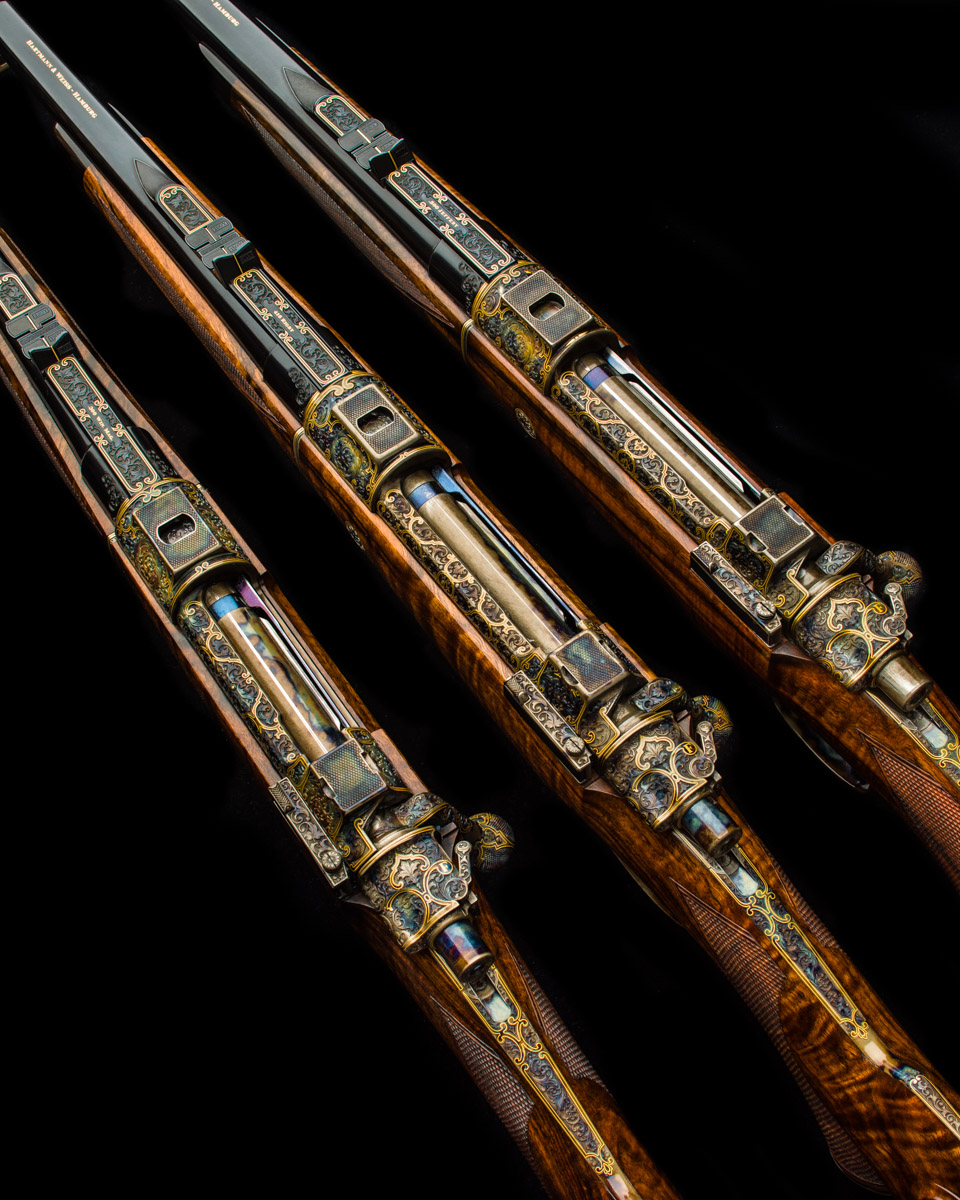 Intricate engraving detail throughout the rifles.