When Trigger phoned me to ask about the latest preowned gun that had just arrived, before I'd even had chance to take it out of the case, handle it, or enjoy some imaginary grouse shooting, my immediate response to him was 'this is a damn nice gun'.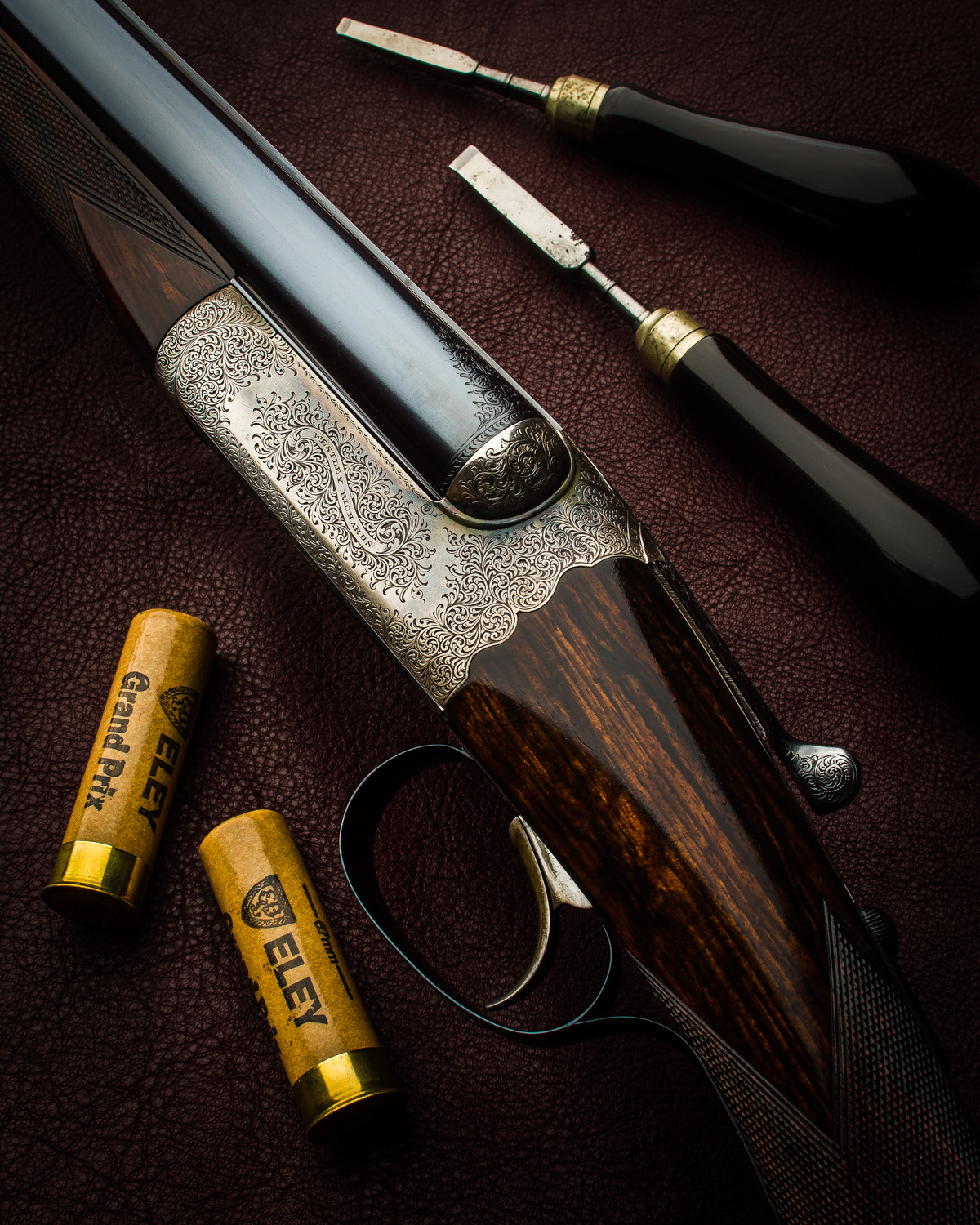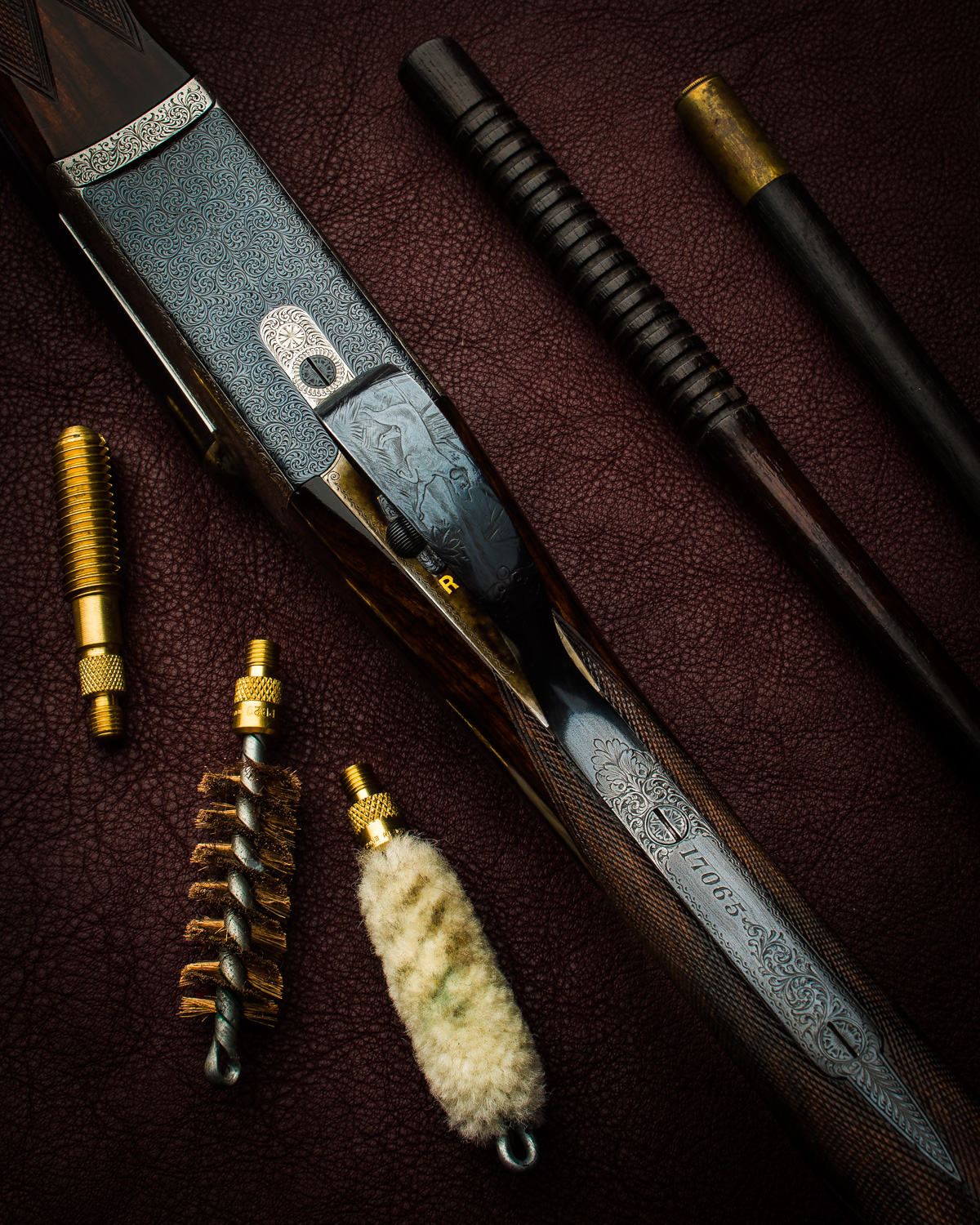 That damn nice gun I'm talking about is this rare Westley Richards droplock 20g shotgun. Completed in 1906 for C.S. Somervile Esquire, it's a fine example of a best quality shotgun, featuring our patent hand detachable locks, single selective trigger, snap lever work, Model C dolls head extension and a removable cover plate. The scroll back action has our classic Westley scroll engraving, which extends a couple of inches down the barrels and the trigger guard is engraved with a dog on point. The beautifully shaped and scaled action retains some lovely case colours and the engraving is superbly executed and crisp to the touch.
The gun was returned to us in 1988 for a full refurbishment and we rebarreled the gun with new 28" chopper lump barrels with 2 3/4" chambers, choked 1/2 in the right barrel and 5/8 in the left. The stock is stunning and has a lovely straight grain through the hand which then flows down to the toe. Rich and dark in colour the original length of 13 7/8" was extended to 14 3/4" by a leather covered recoil pad. The splinter forend matches the stock perfectly and has the usual Deeley catch release and horn tip. The gun weighs 6lbs 4ozs and is well balanced. Weight in the barrels encourages a steady, controlled swing, which is often an issue with lightweight smaller gauges. The gun comes in a lightweight green canvas case with accessories.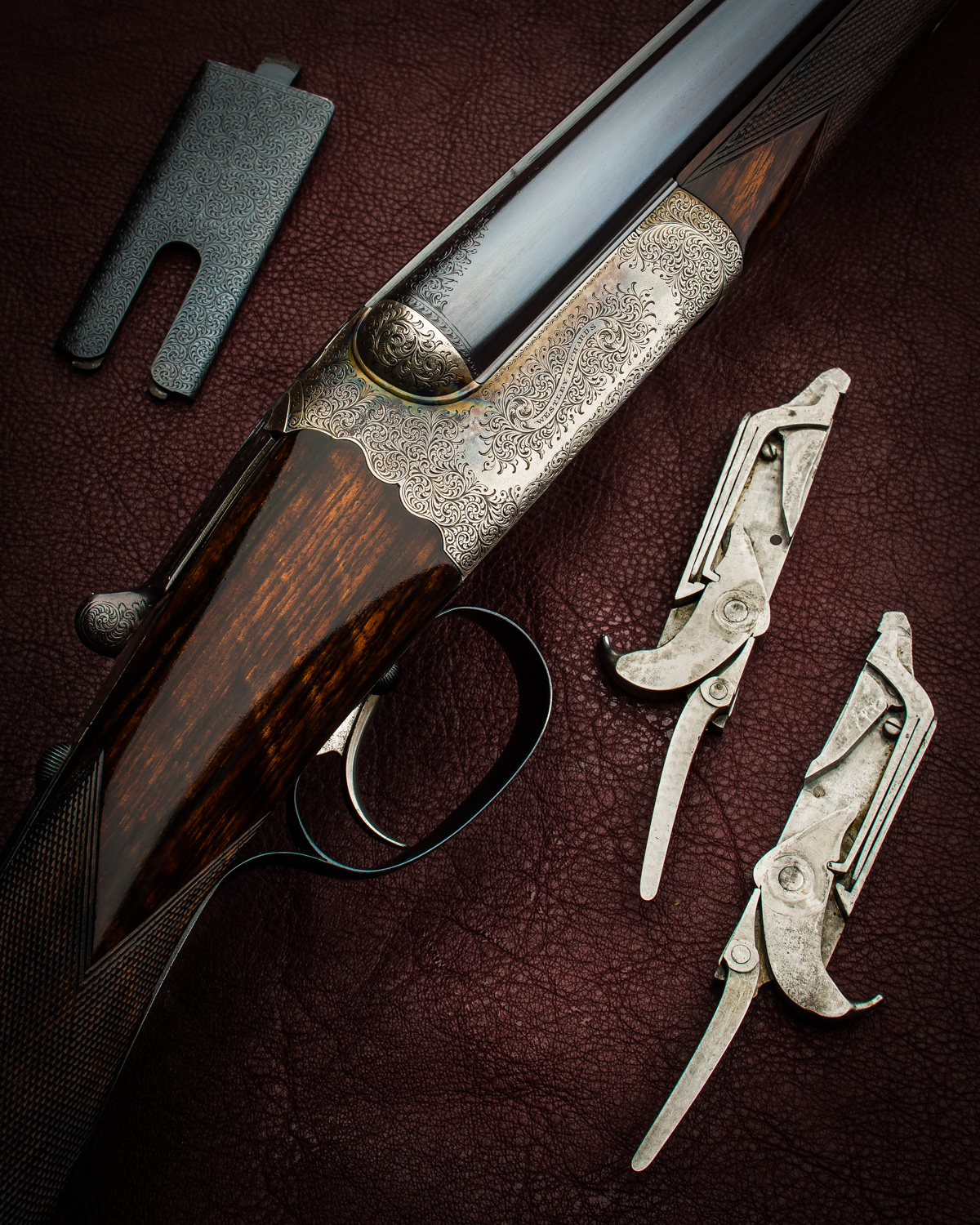 The gun is really in superb condition and I can't stress enough how rare it is to find a best quality 20g droplock, in this condition, from this era. I'm probably doing the gun an injustice by simply calling it a damn nice gun and there are numerous superlatives one could describe this gun with, but I feel this is a gun that speaks for itself and from the images, I think you'll agree.