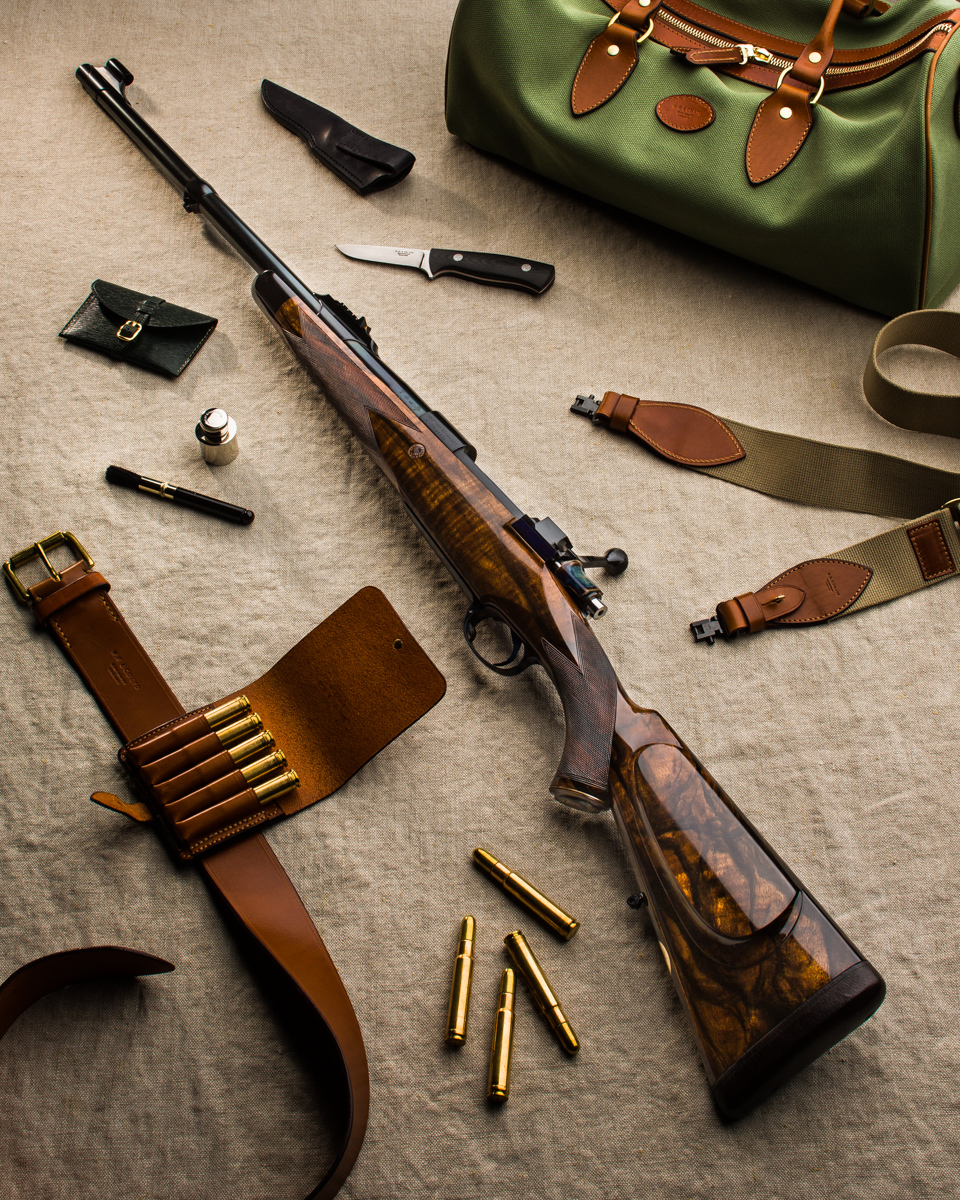 Whilst hunting in Africa a few years back, a very good Professional Hunting colleague asked if we could put together a stopping rifle for him.  Naturally the answer was 'yes' and so then came the classic question of calibre?  At the time he was using a .505 Gibbs that he had borrowed and found to be adequate and so this was the immediate choice.  A fine and reputable calibre, capable of stopping the largest of big game.
The order was raised back at the factory, but then later on a phone call came 'can you build the rifle in .460 Weatherby?'  Well those of you in the know are very aware of the 'brute' introduced by Roy Weatherby in 1958.  At the time it was the most powerful commercially loaded big game cartridge, capable of pushing 500 grain projectiles well over 2600 feet per second. Its reputation was formidable and whilst the idea of the power impressed many, the ability to shoot it was quite another!!!!!
So, back to the rifle in question.  Yes it is a .460 Weatherby and yes it is a beast!  That said knowing the history of the calibre we were careful to make sure that the stock was slightly thicker at the forend to obtain more grip, the open sights you will see are unusual style for our rifles and were manufactured specifically as wrap arounds so that the bearing surface on the barrel was the absolute maximum. The rifle is set up specifically for open sights so the stock is shaped specifically for this and set the foresight bead to hit point of aim.
The final result is  a very handy and quite frankly devastating stopping rifle made to the PH's exact requirements 'bespoke', like all our guns and rifles.
Just be sure to stand behind it when the 'beast' goes off!