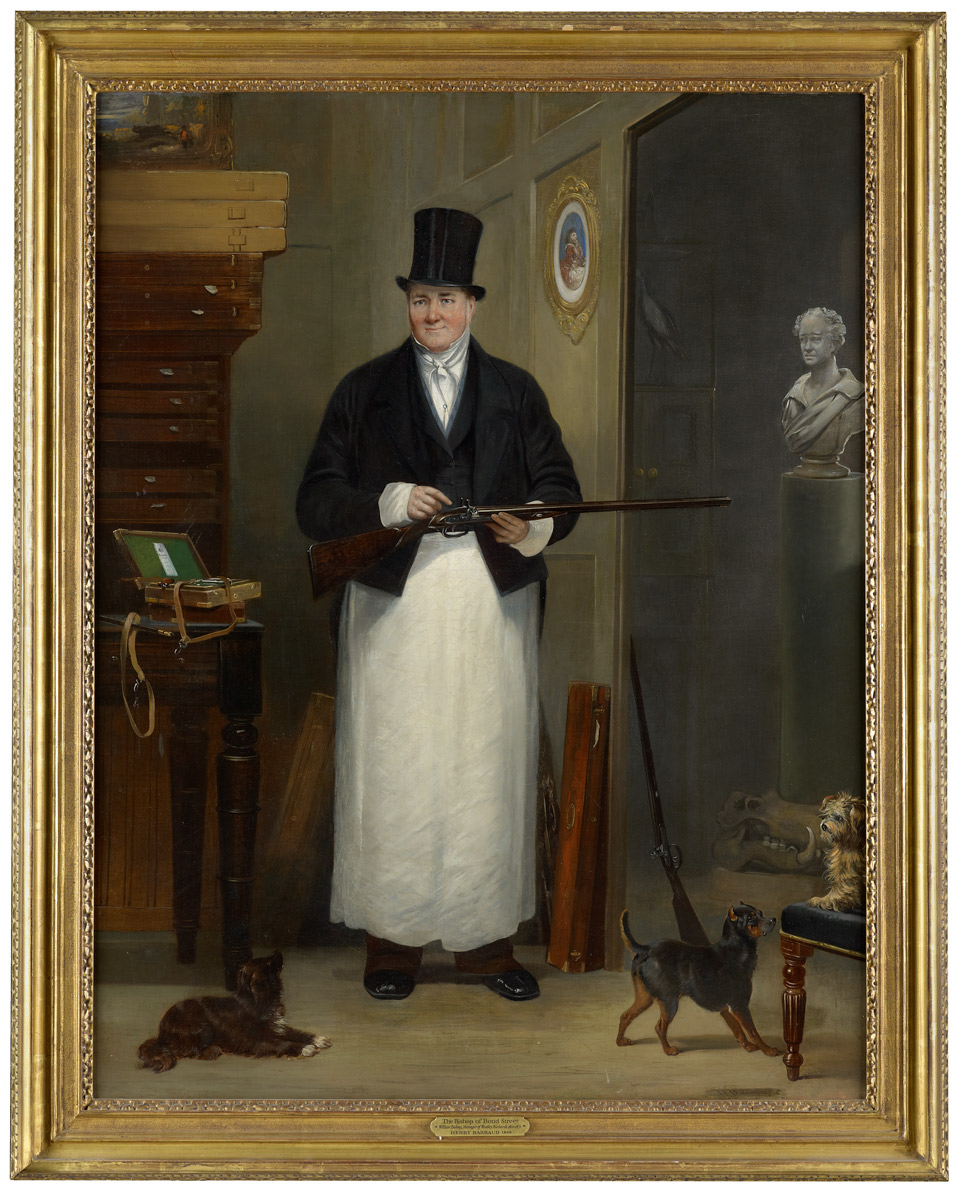 When Malcolm Lyell left Holland & Holland in the late 80's and the company was sold to Chanel, the painting had been hanging in an office at Holland's with little attention paid to it. Malcolm when he had bought the Westley Richards agency in the early 50's had use of much of the contents of our Conduit Street shop. These included, furniture, signs, record books, William Bishop's Clock (which I now have back), his portrait and many other items from our past.
Roger Mitchell who took over as MD of Holland's approached my father with an offer to buy the painting and one which my father accepted. He blames the fact that he didn't really know what he was selling as hadn't really seen it that much. Whatever, the painting passed into Holland's hands and has remained there since.
In its own right the painting is a very good portrait executed by Henry Barraud in 1848 and one that shows the character of the Bishop very well, a man who was never caught without his Top Hat off! As a painting that hangs in another gunmakers gunroom I have never quite understood the relevance and why they would not rather promote their own history, founders and managers. It has always seemed strange that they allow the 'good management' of a Westley Richards gunroom to be displayed with such importance in their own place of business.
Over the years, I and many other of my good customers have tried to get the painting back, alas to no avail. I tried again once more last week and asked the current MD Daryl Greatrex if there was any chance to buy or exchange for money and a painting I have of a notable Holland client shooting and was told 'no' he thought there was no chance! I don't believe in all these years that the question has ever been asked of the man who could or would actually make the decision to let the painting return to the company it rightfully belongs but perhaps one day that will happen.
I think now I have to expose the painting and 'link it' permanently in peoples minds to Westley Richards so that when anyone visits the Holland & Holland gunroom they immediately think Westley Richards. Perhaps in the end this is better advertising use than having it myself!
Obviously any help from a 'well connected' person in getting the picture back would be most appreciated!!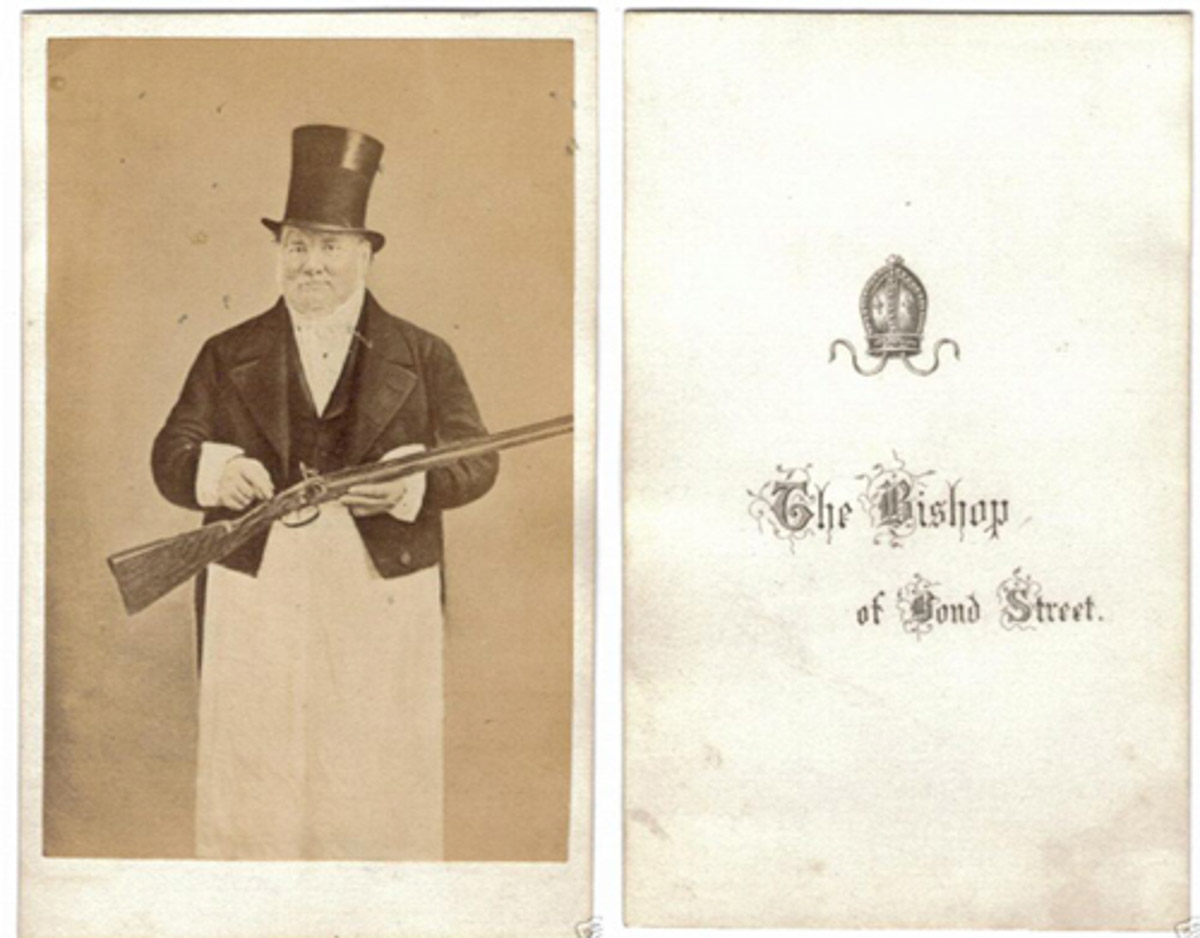 The only photograph of the Bishop that I have ever come across and probably the one used for the portrait.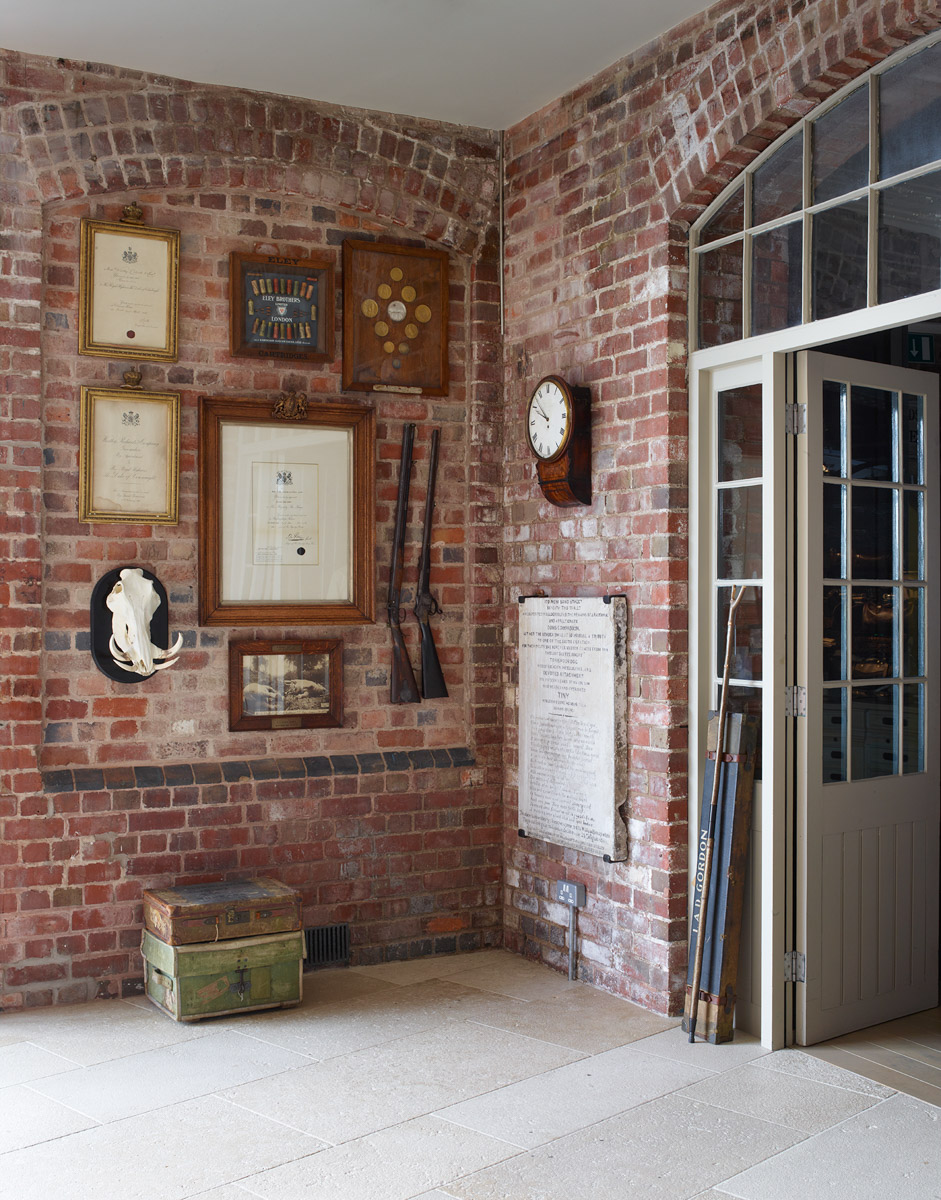 The William Bishop Clock and the Tombstone of 'Tiny' his dog who features in the painting sitting on the chair.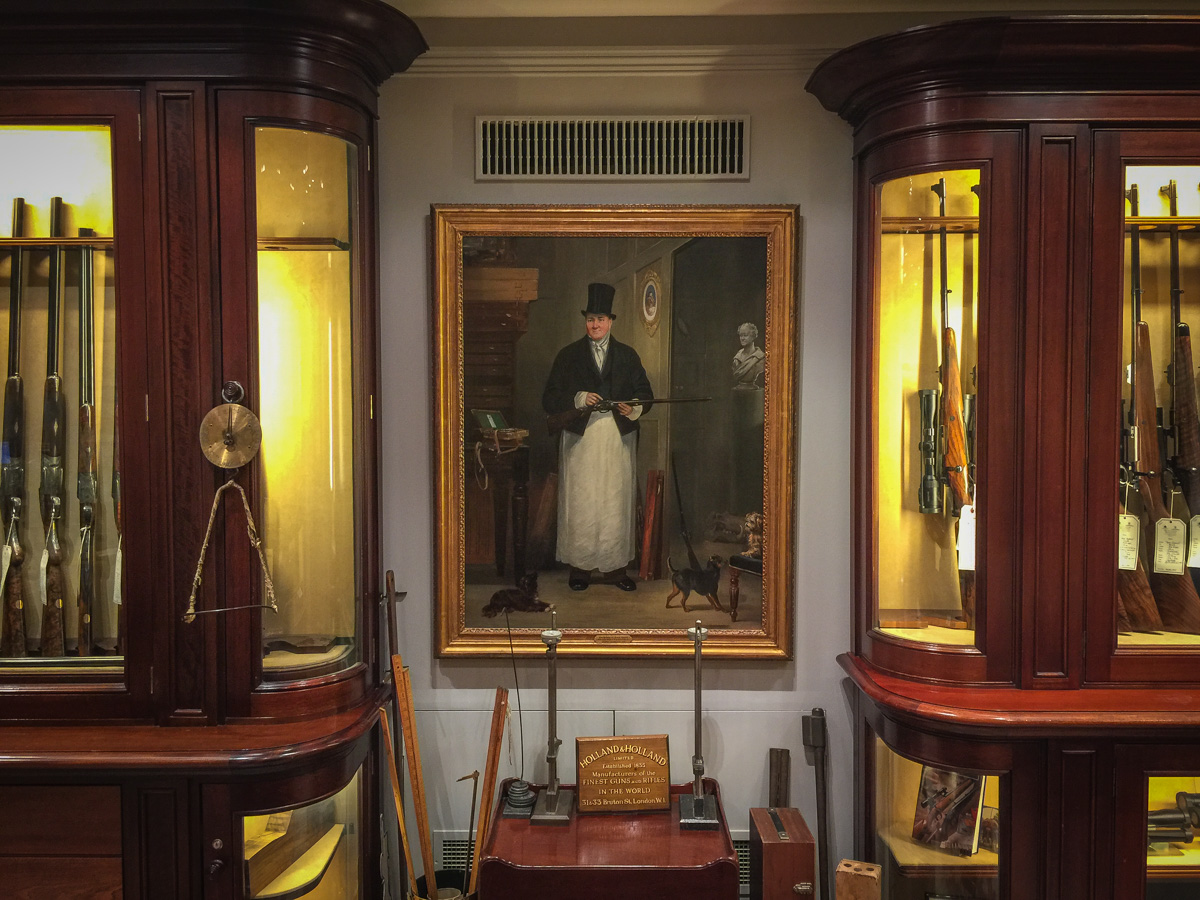 The original painting hanging in Holland & Holland's showroom.