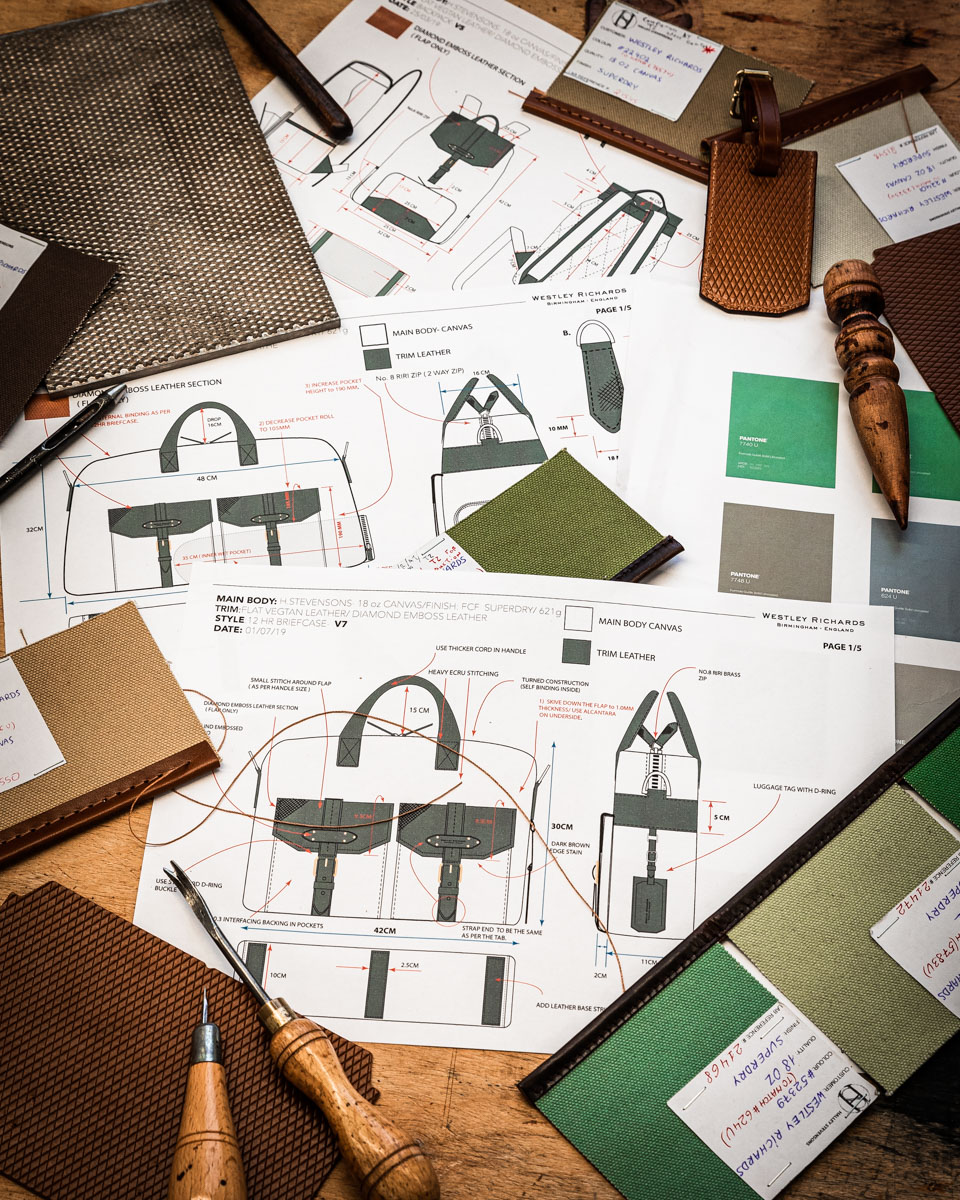 Unlike our fellow gunmakers we uniquely manufacture all our fine and exotic leather goods, both sporting and travel, in-house and side by side with our gun making. For myself and others alike, it is a great pleasure to witness English craftsmanship at its zenith within these four walls; and of particular importance, that Westley Richards continues the Midlands' proud heritage as the centre of England's leathermaking since time immemorial.
The Bournbrook's journey begun early in 2019. With aims to expand our leather offering through a new luxury lifestyle collection, the team's initial focus centred on 'town and country' as a territory. Many patrons of the company split their time between their residences, the city and the field, and therefore a collection that travels with them at every moment revealed itself as an ideal place to begin.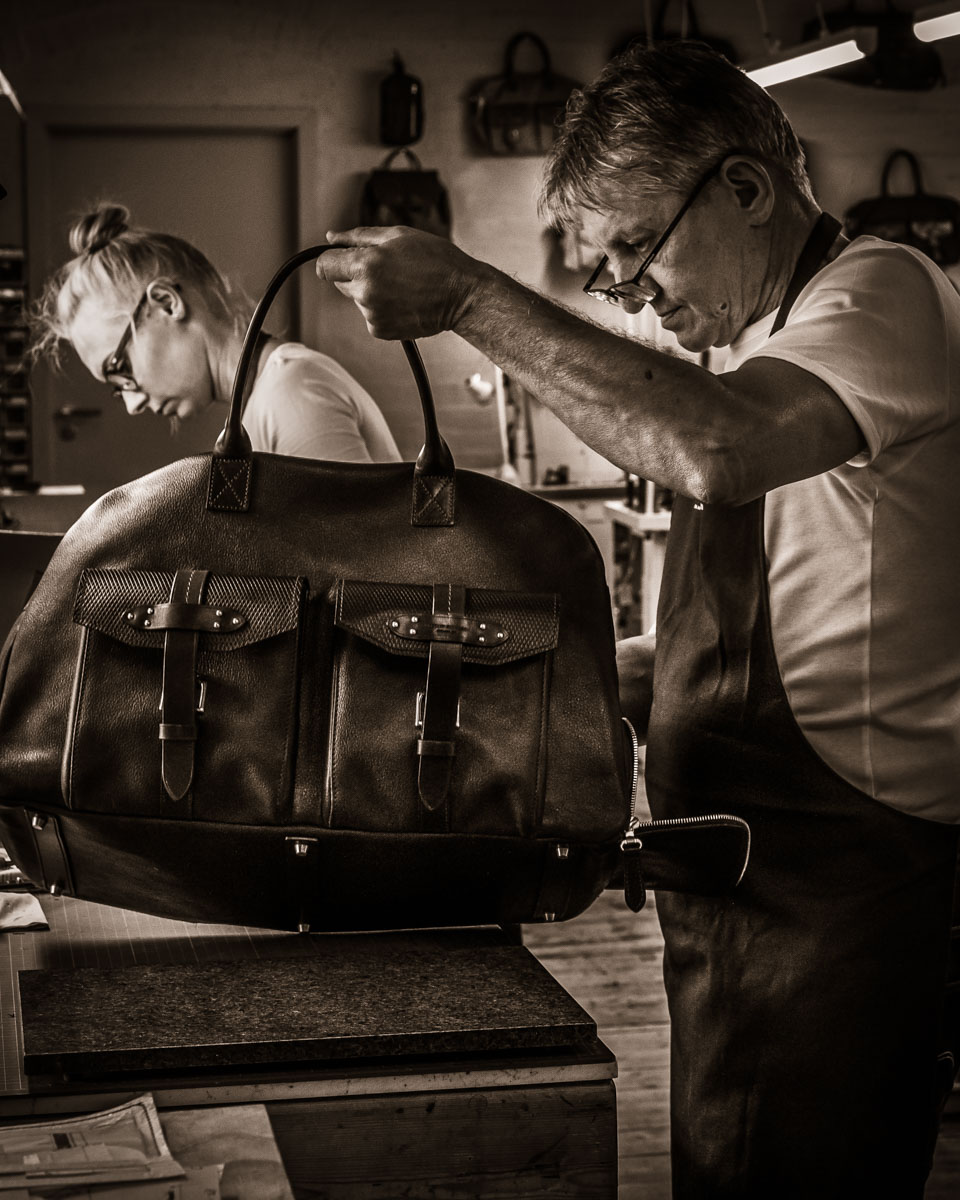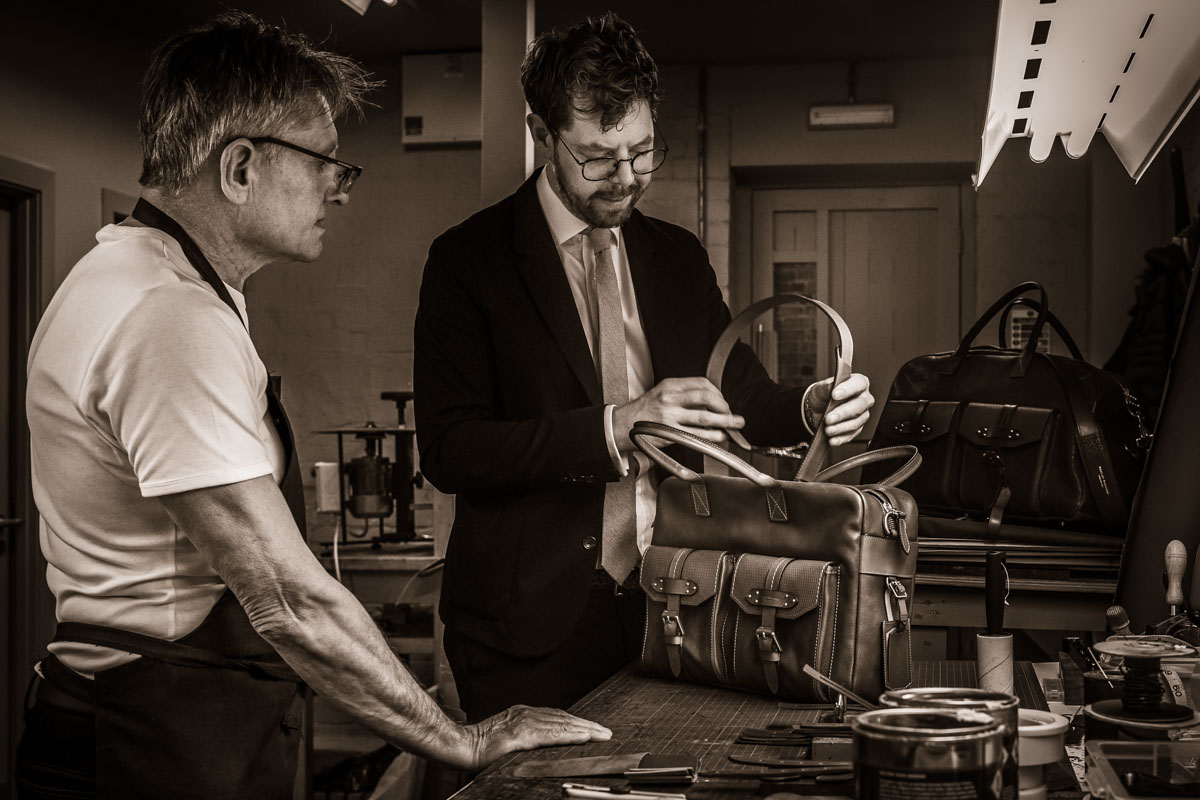 To inform the initial concepts we fought hard to ensure that this new collection exemplified the finest in English style, hand craftsmanship and quality, and ultimately for it to be delivered through the distinctive lens of Westley Richards and its heritage.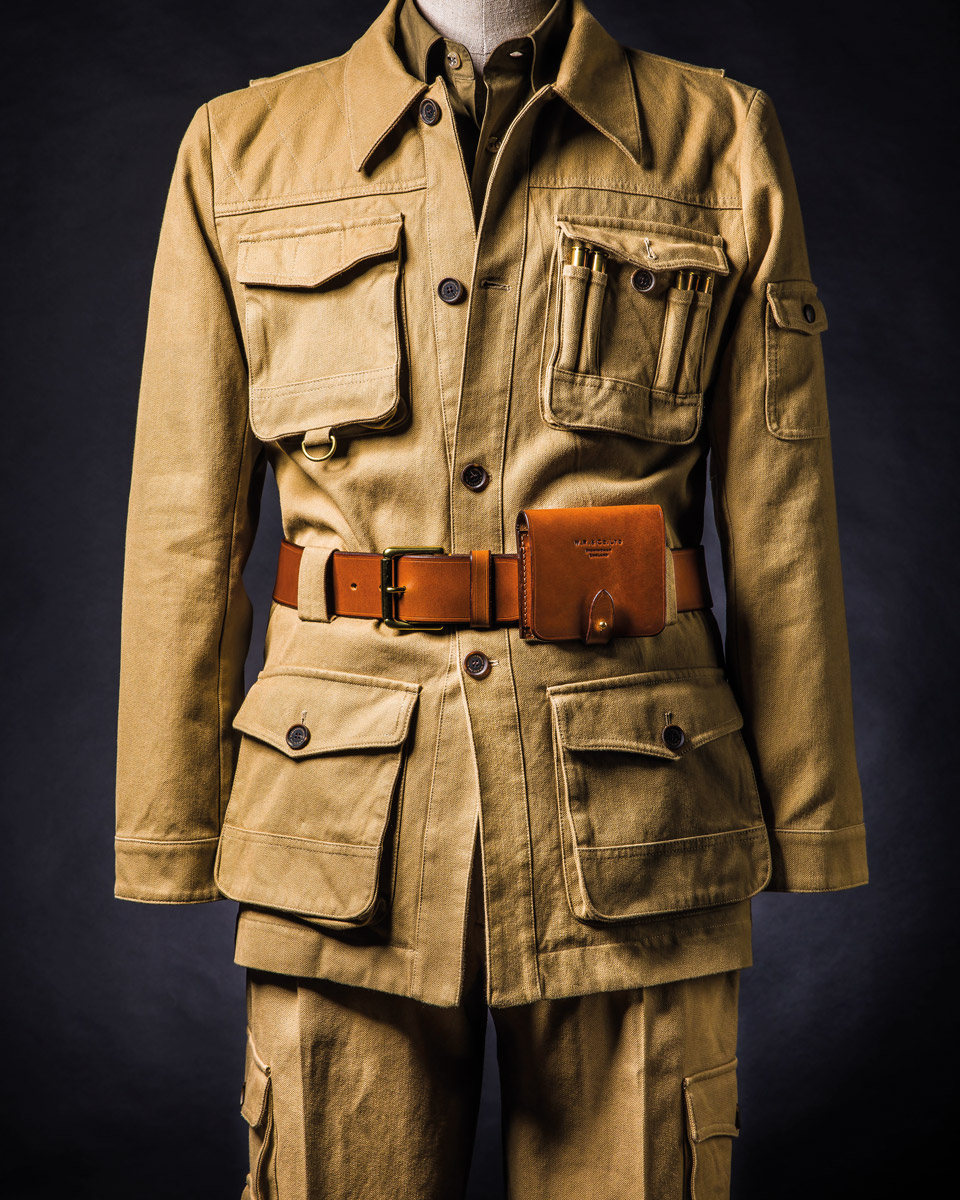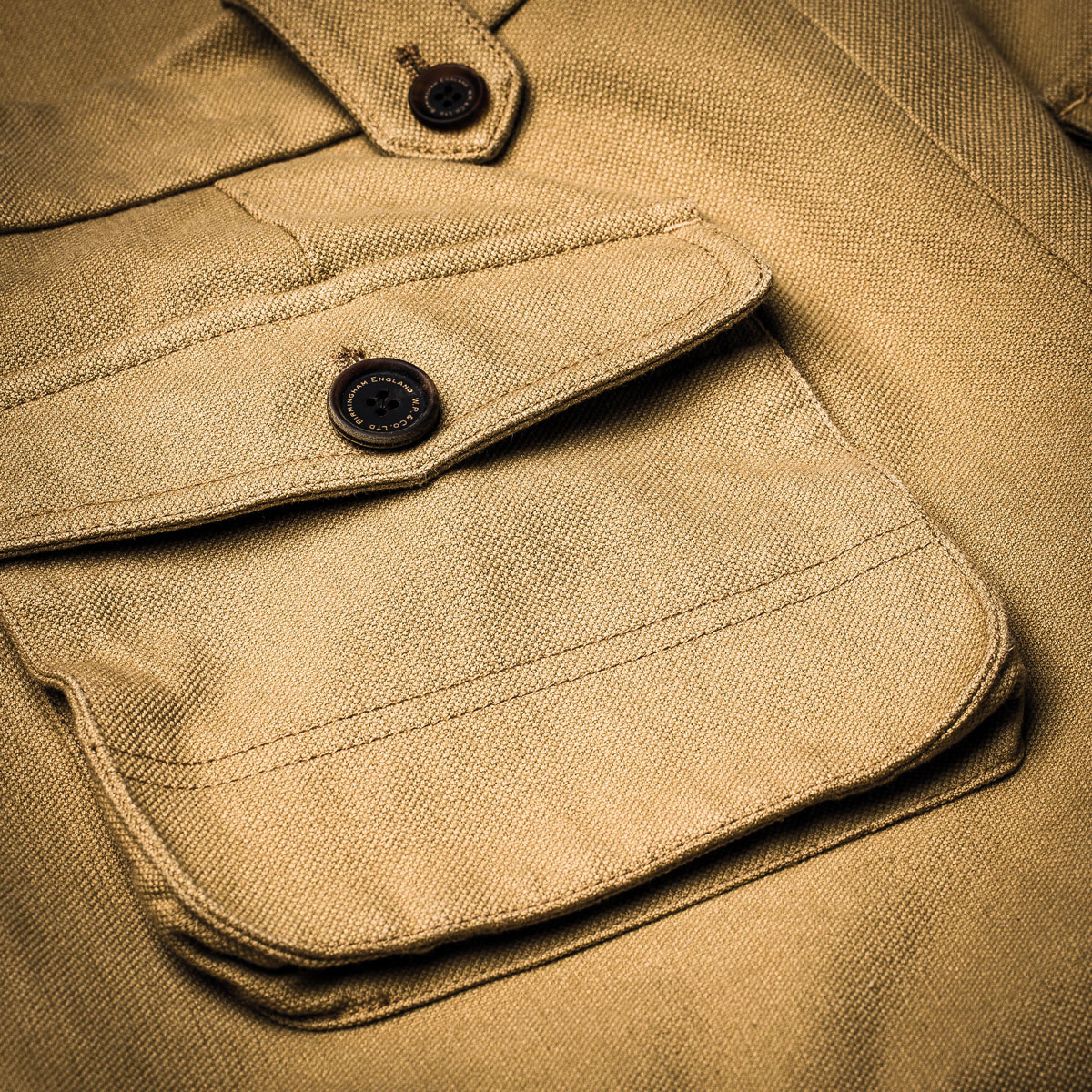 Being a gun company, synonymous with Africa and safari, our key ideas for the collection rightly stemmed from there. The principal twin pocket concept, seen on the front, takes the form of bellows pockets, which is drawn directly from our safari sporting attire. A great example of this can be seen on the Westley Richards Bushveld Safari Jacket.
Further inspiration comes from our celebrated bespoke gun cases, visible on those front pocket strap closures. These straps are hand-stitched together using traditional saddlery techniques, also reflecting the ancestry of the region. Another key detail arrived in the form of a repeat diamond embossing. A clear reference to gun stock checkering and originally used, at this large scale, on a hand-embossed copy of our bi-centennial book "The Pursuit of the Best Gun 1812-2012".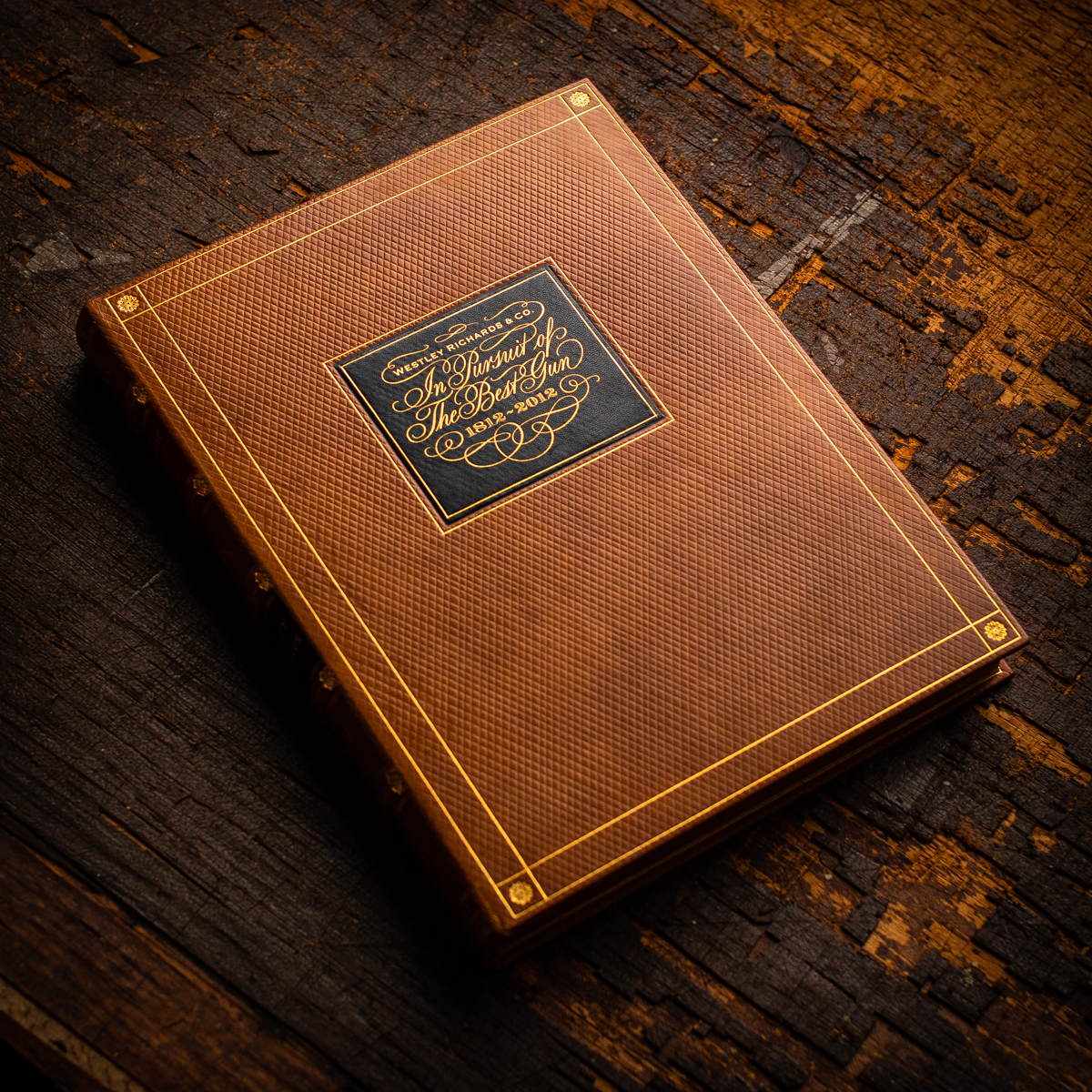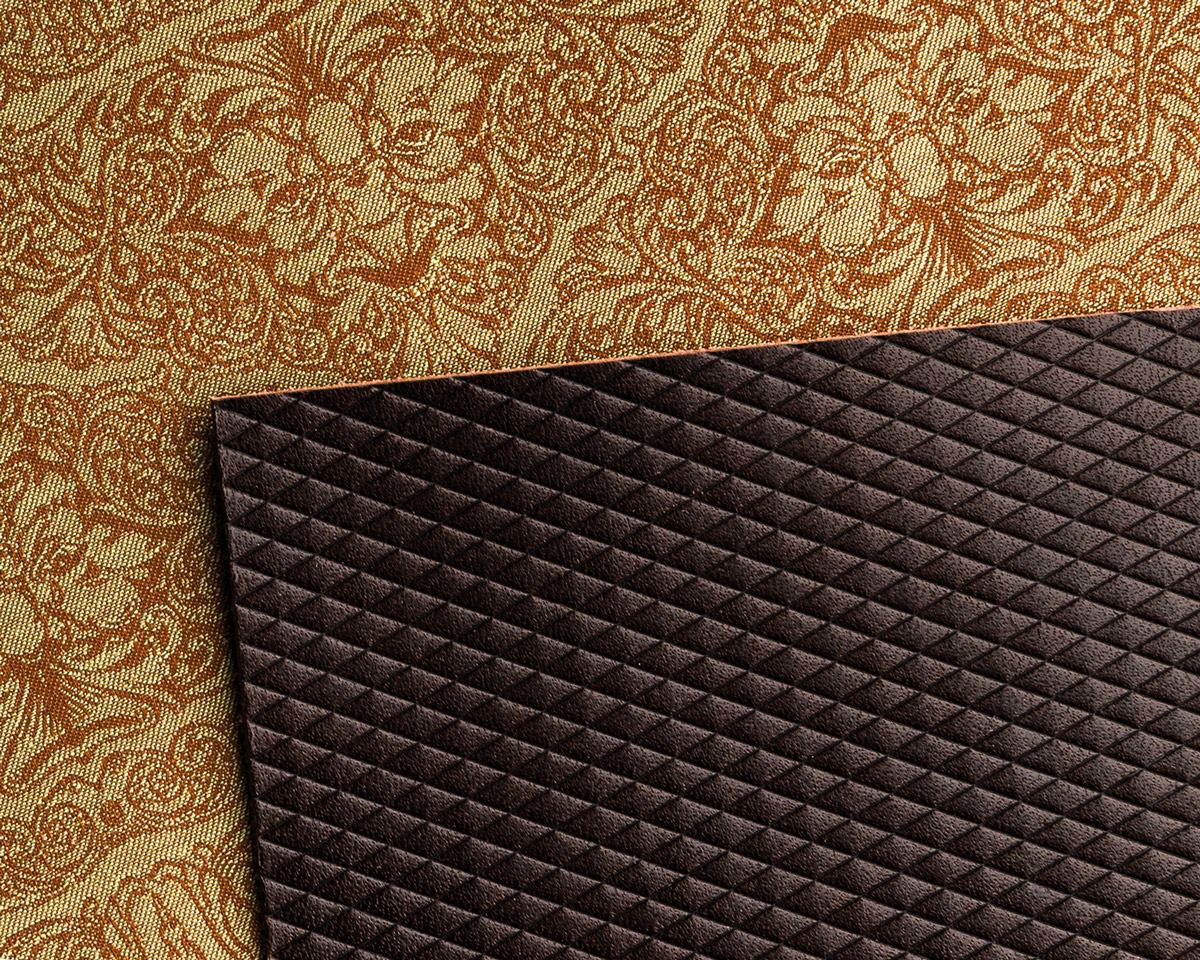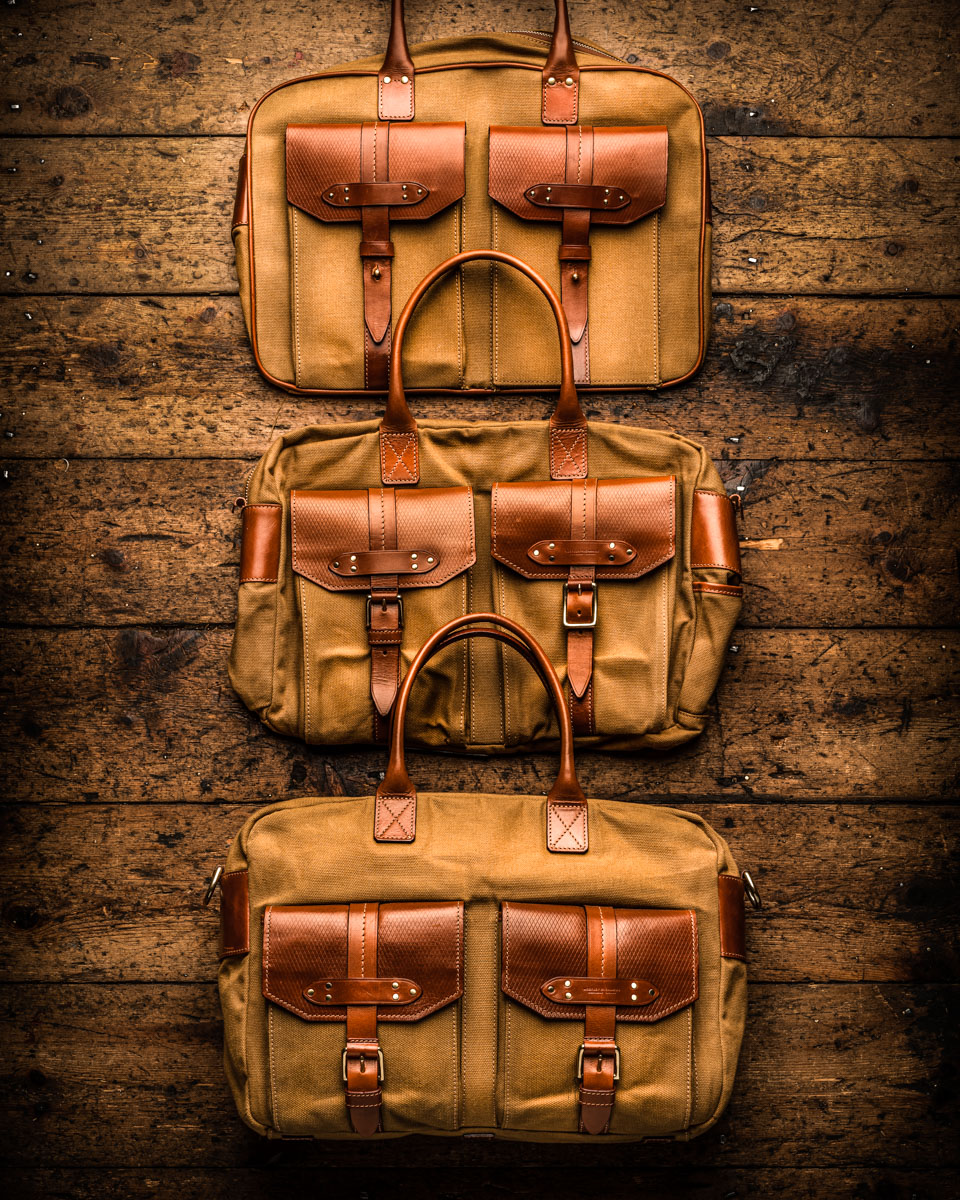 Finally, and I'm sure most pertinent for The Explora reader, is the introduction of the exclusively designed lining by master engraver Paul Lantuch, used across all our travel bag collections. This wonderfully illusory illustration reveals, within its decorative design, a different face-like apparition when held in opposing directions. An ingenuous idea, absolutely befitting of such a legend.
Once the concepts were agreed the designs were established into four key bag types, catering for a classic gentleman's lifestyle. A soft briefcase for professional life, a 48hr weekend bag with wash bag for recreational life, and a rucksack for everyday life.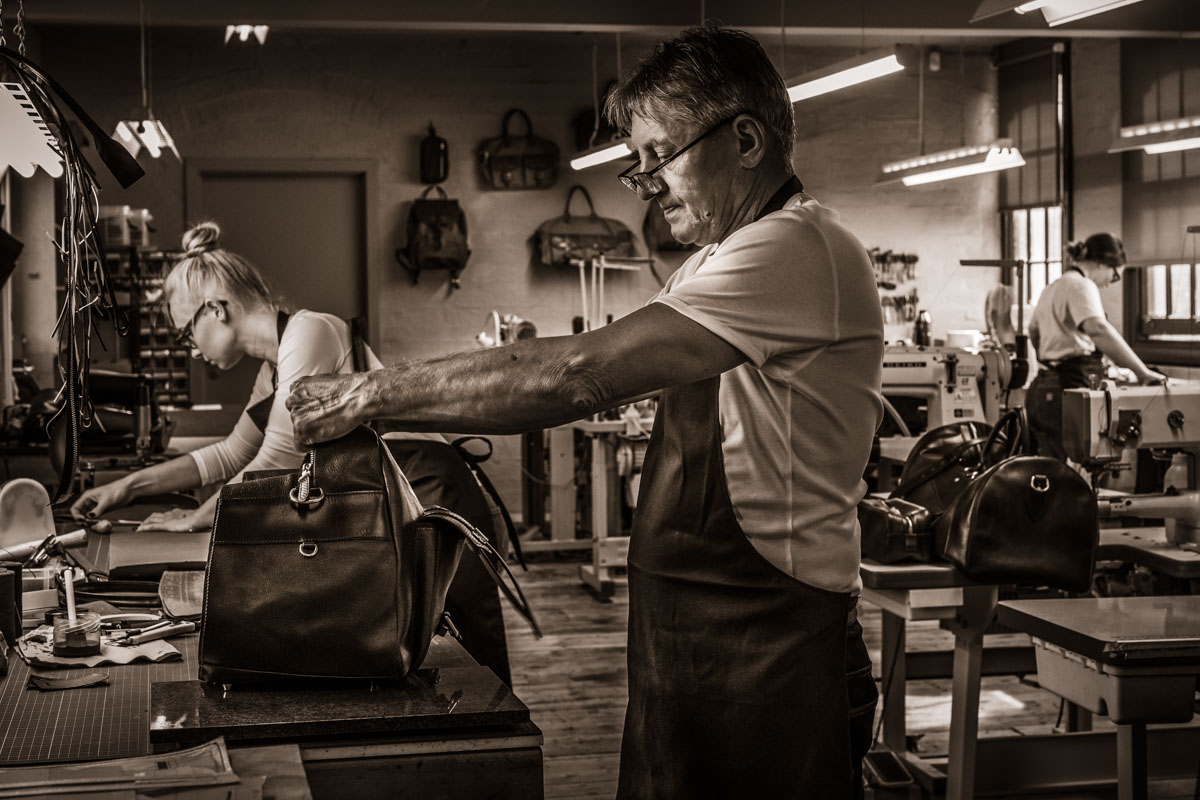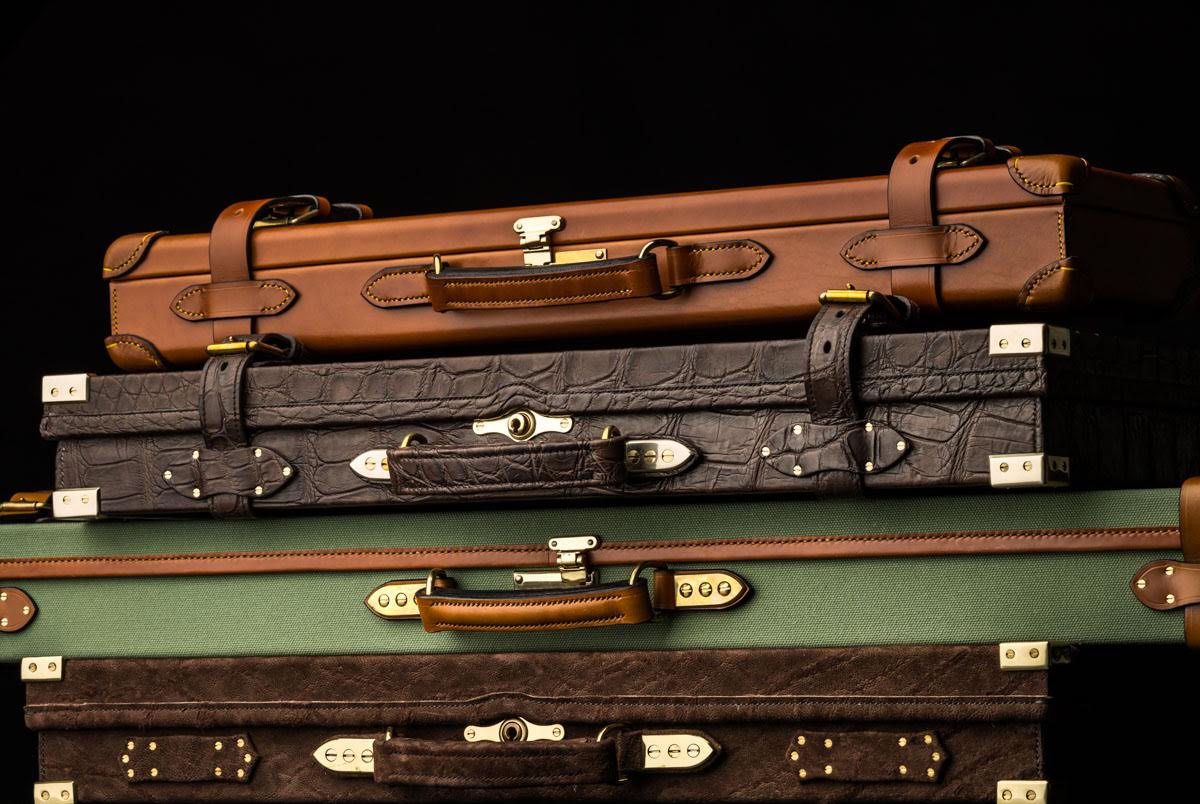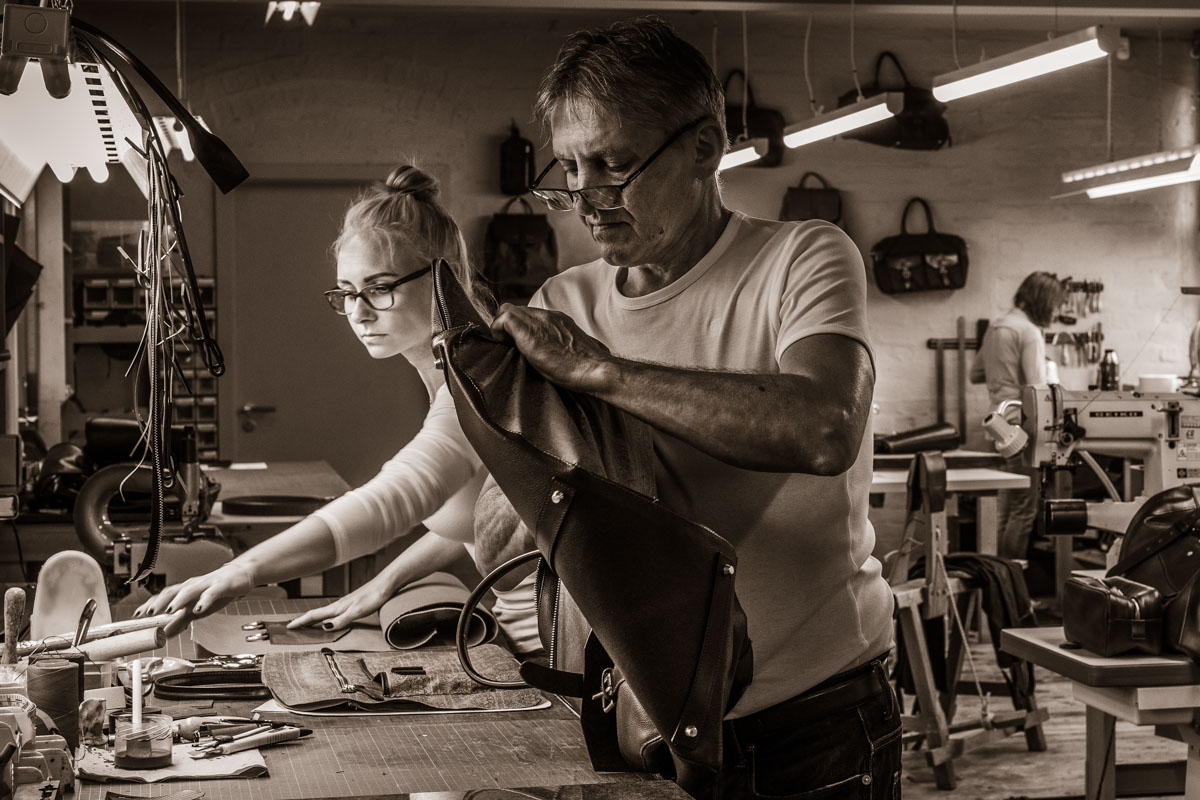 In the next part – Making of the Bournbrook: Part 2 - I will share the exciting task of selecting the eventual materials, producing countless samples, hours of testing out in the field and the final presentation of the collection you see today.
The Bournbrook Travel Bag Collection is now available to buy in-store and online in a range of vegetable tanned & exotic leather, buffalo hide and strong canvas combinations. Like all our fine leather goods we offer bespoke initialling to add that very personal touch.
www.westleyrichards.com/bournbrook