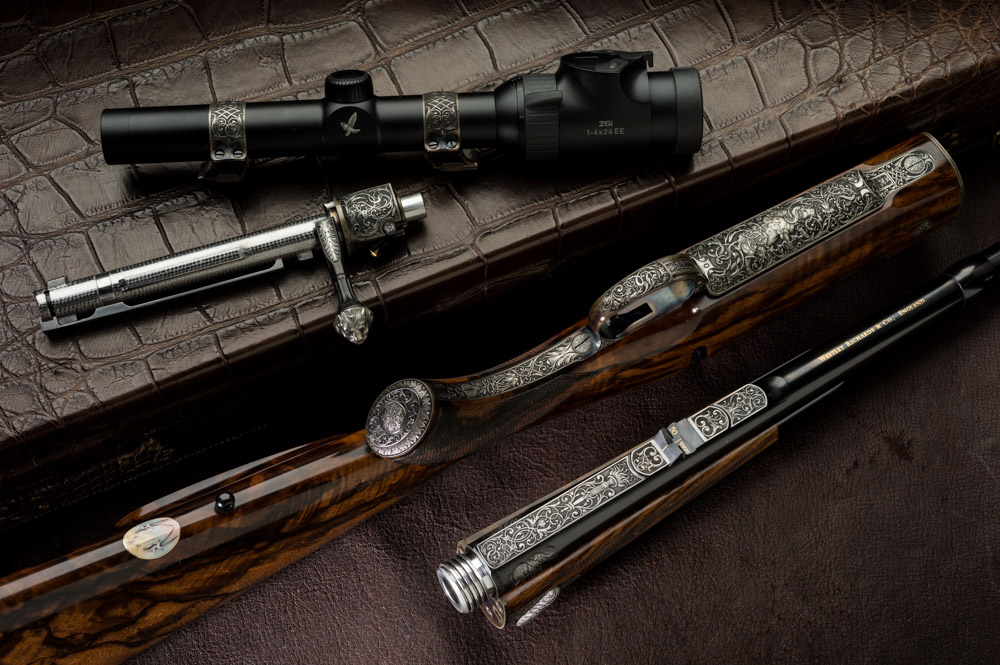 The underside of the rifle.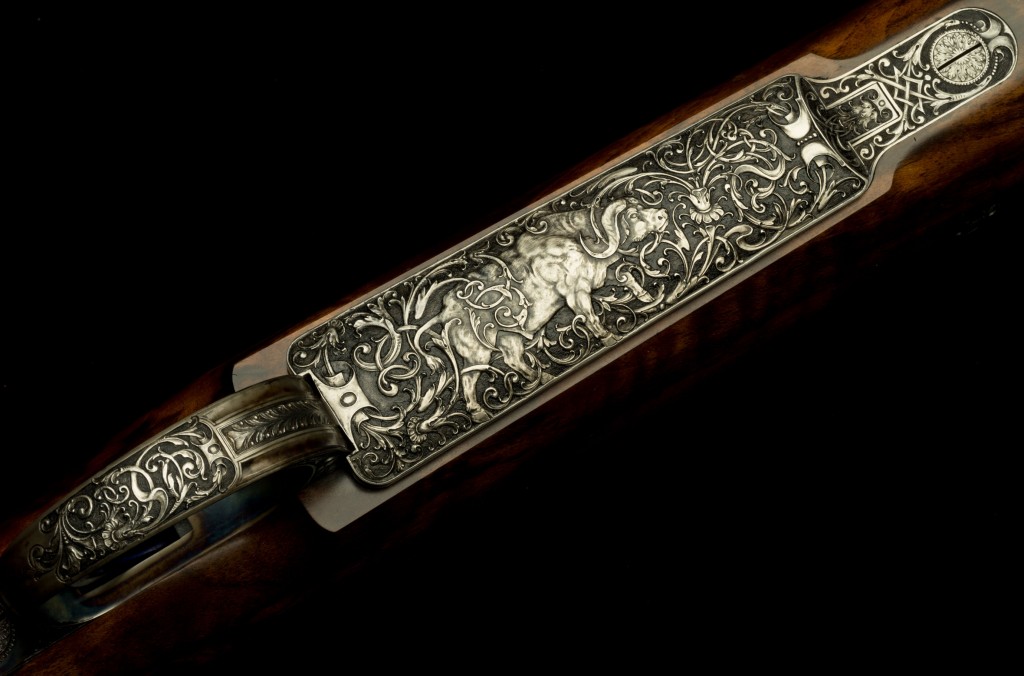 Magazine cover plate with relief Buffalo in ornamental scroll.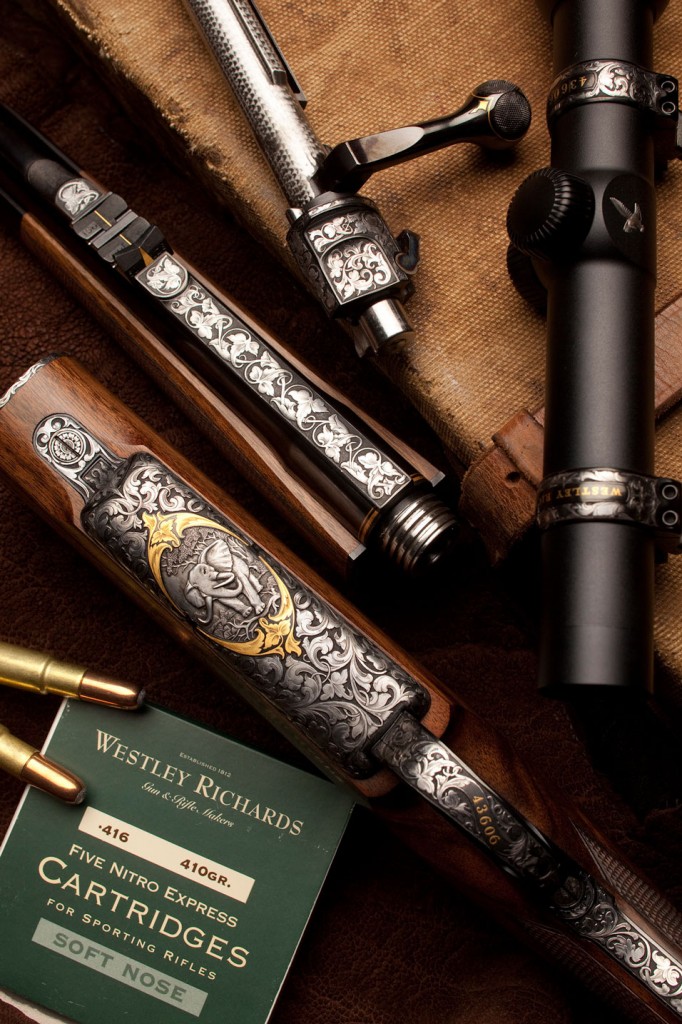 Westley Richards 416 Take Down bolt action rifle.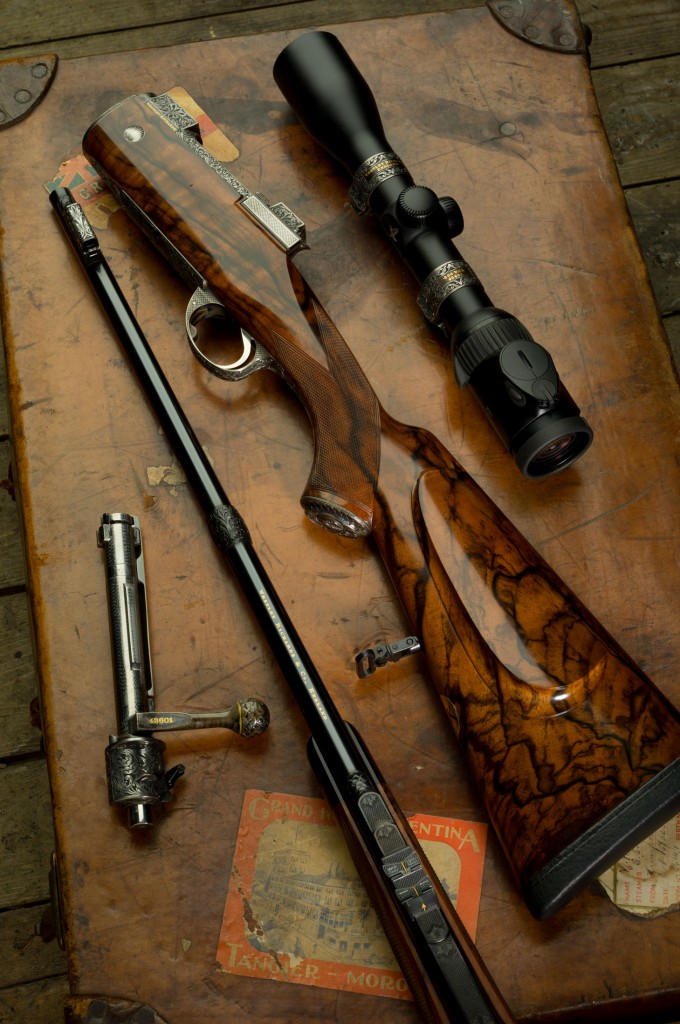 Westley Richards 300 Winchester Take Down Bolt Action.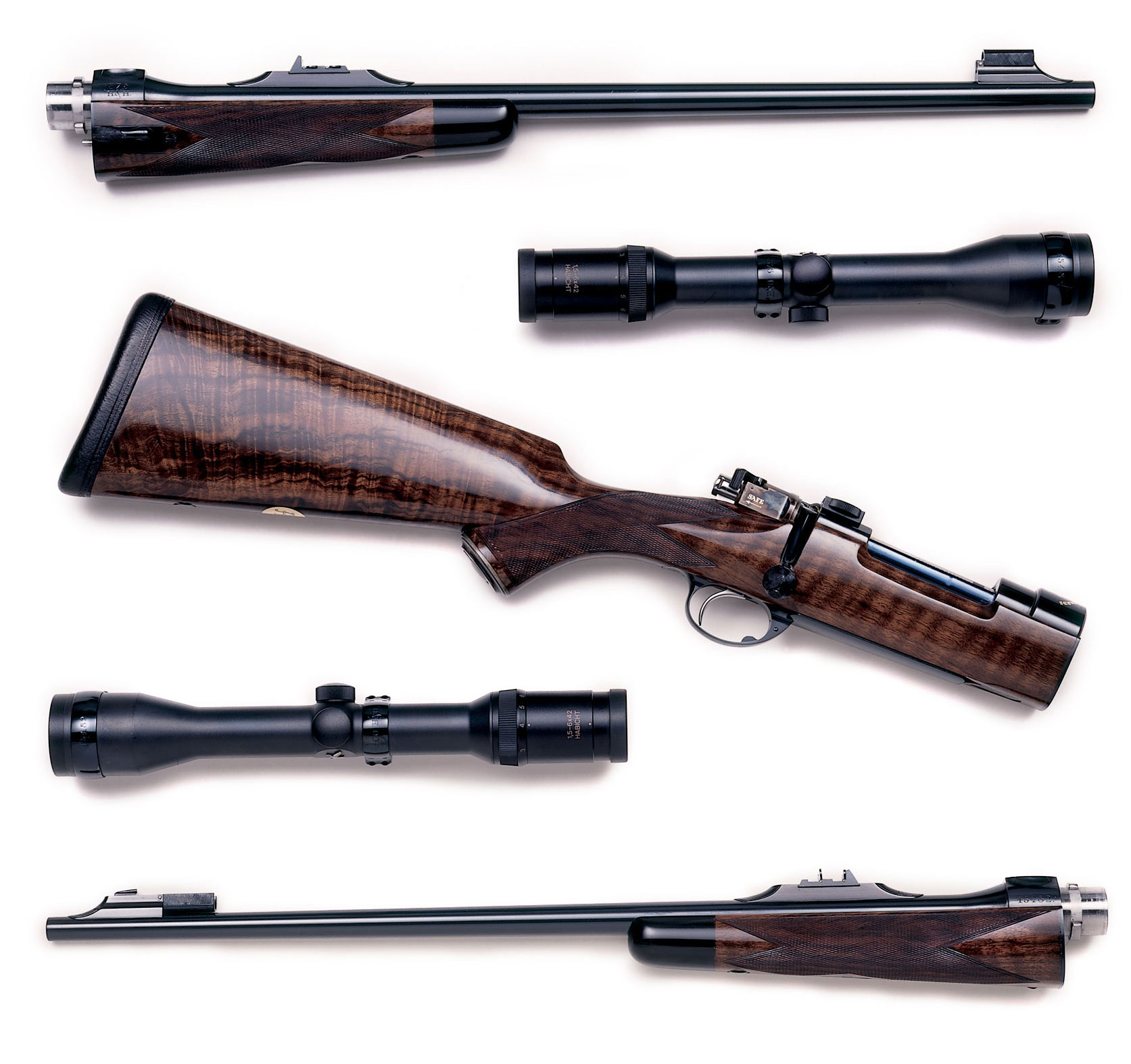 Westley Richards 300 & 375 H&H  interchangeable barrel take down bolt action.
We have recently seen a large increase in demand for our take down bolt action rifles, which in a way does not come as a surprise to me. For many years people considered and argued that having an easily removed barrel would make for an inherently inaccurate rifle due to not being able to breech up the barrel tightly. In practise, in the hunting field, this has not proved to be the case. The benefits realised by ease of transport in these day's of difficult airline handling, seem to have far outweighed the negative arguments on accuracy.