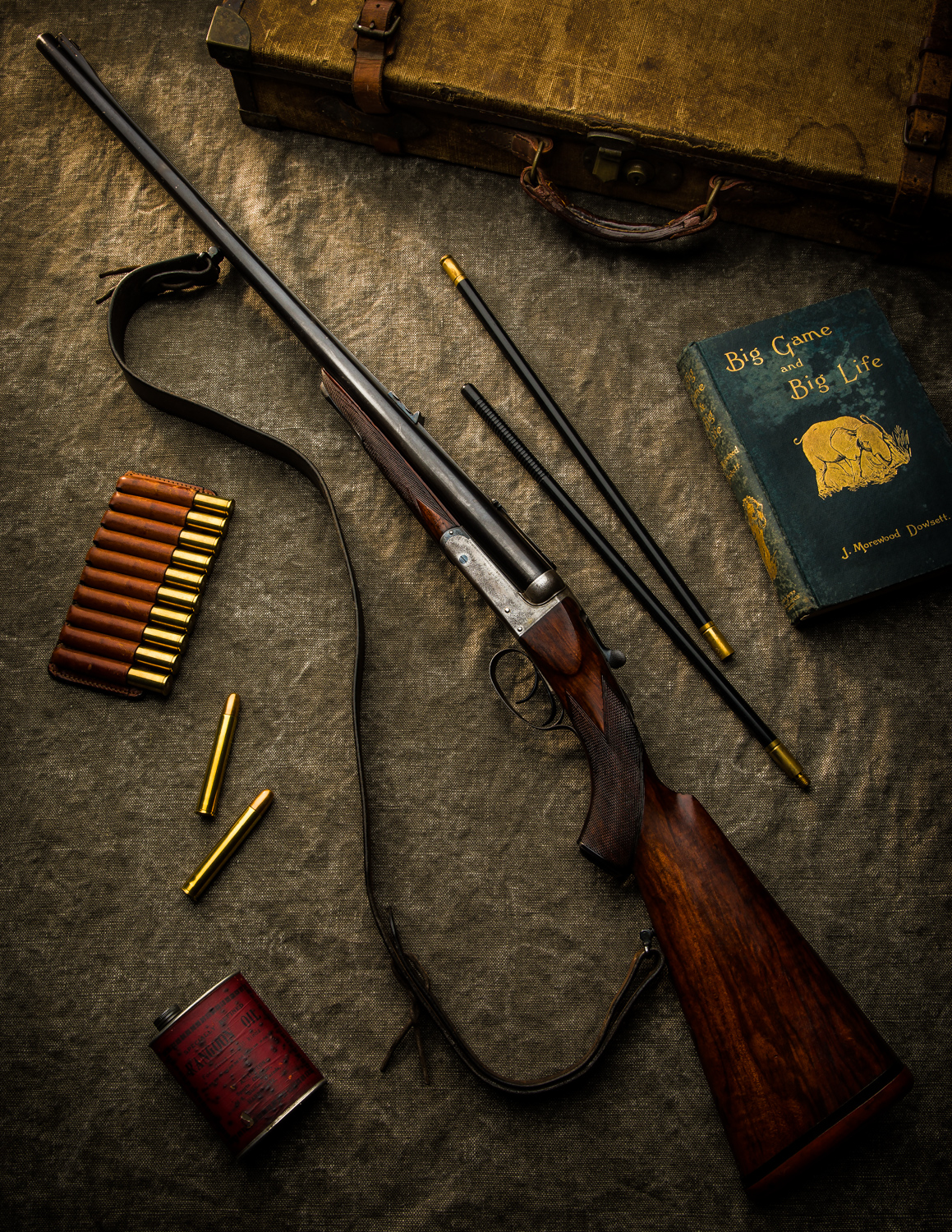 One such example in this classic William Evans .500 nitro express, boxlock ejector, double rifle. Sold to an Englishman by Trigger and Simon through our Grange Road factory 22 years ago.
Completed in 1912 for Consul General Christian Thams it was built as a plain, 2nd quality boxlock ejector double rifle with 27" barrels with a raised, engine turned top rib with ramp foresight, flip up moon sight, 100 yard standing express sight with two folding leaves regulated at 200 & 300 yards. A 14 3/8" pistol grip stock with no cheek piece, grip cap and traditional recoil pad. The fixed lock, double trigger action interestingly is fitted with an automatic game safety and is engraved with a small coverage of fine scroll. The barrels are engraved; William Evans (From Purdey's) "500 3" Solid Taper Case"
63 Pall Mall St. James's London 80 Grs Cordite 500 Grs Soft Nose Nickel Bullet.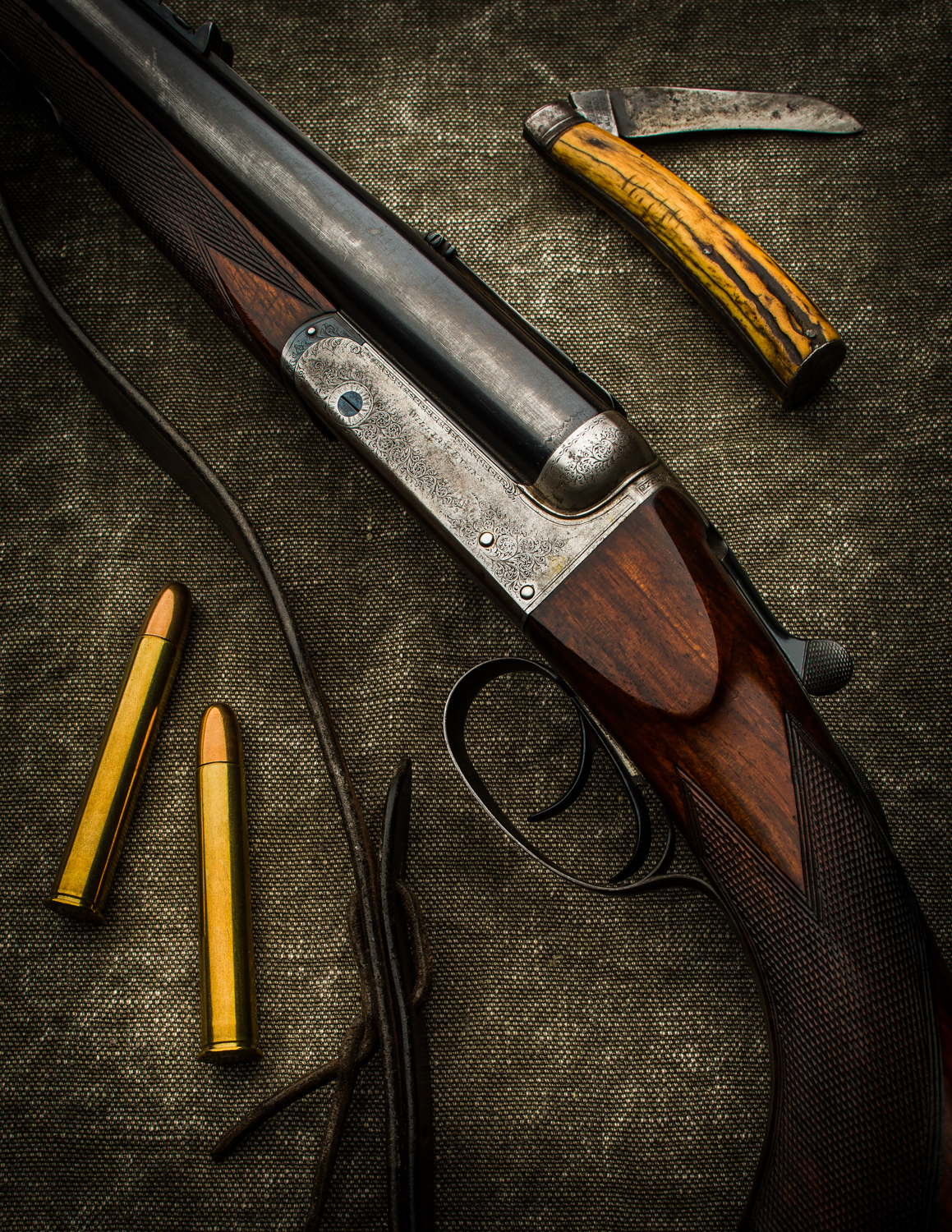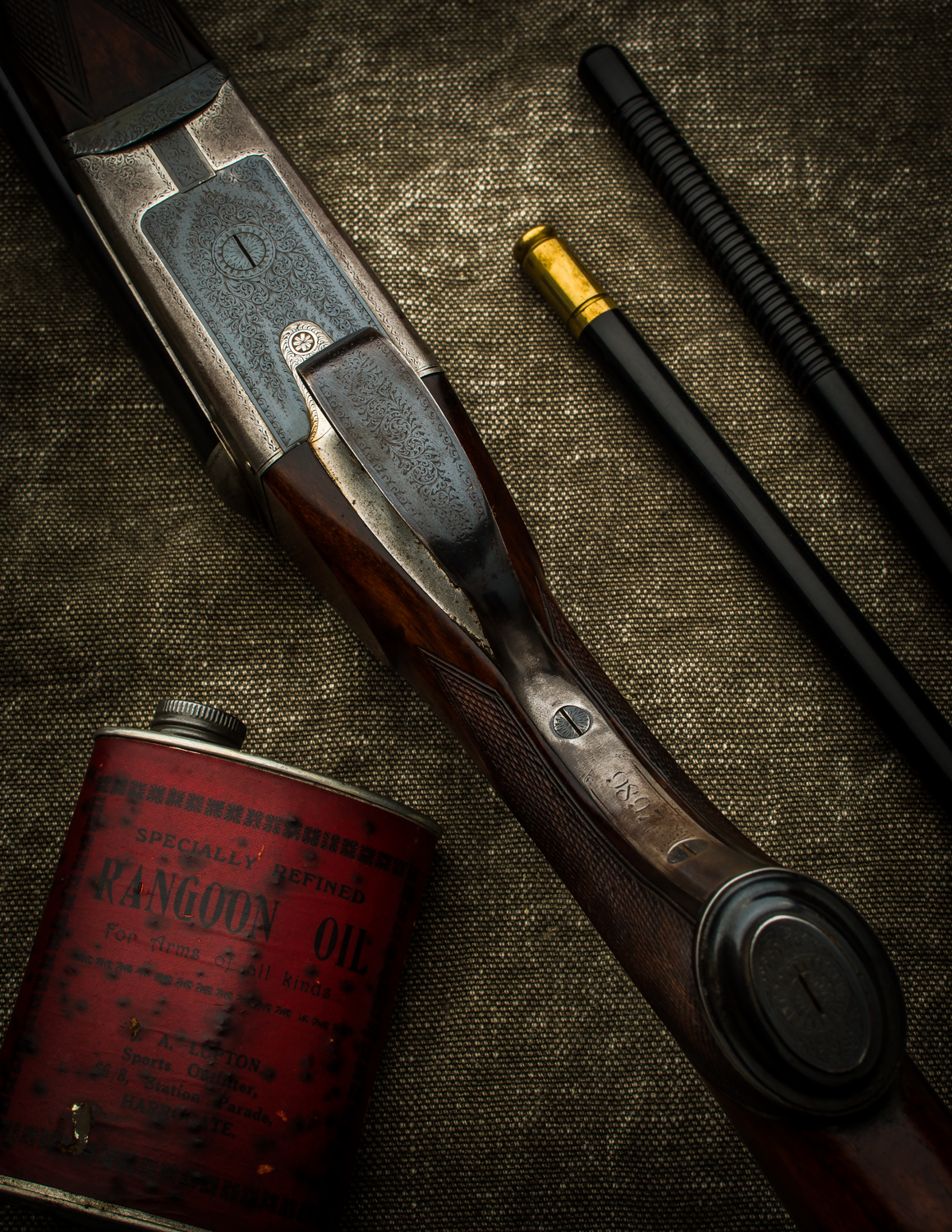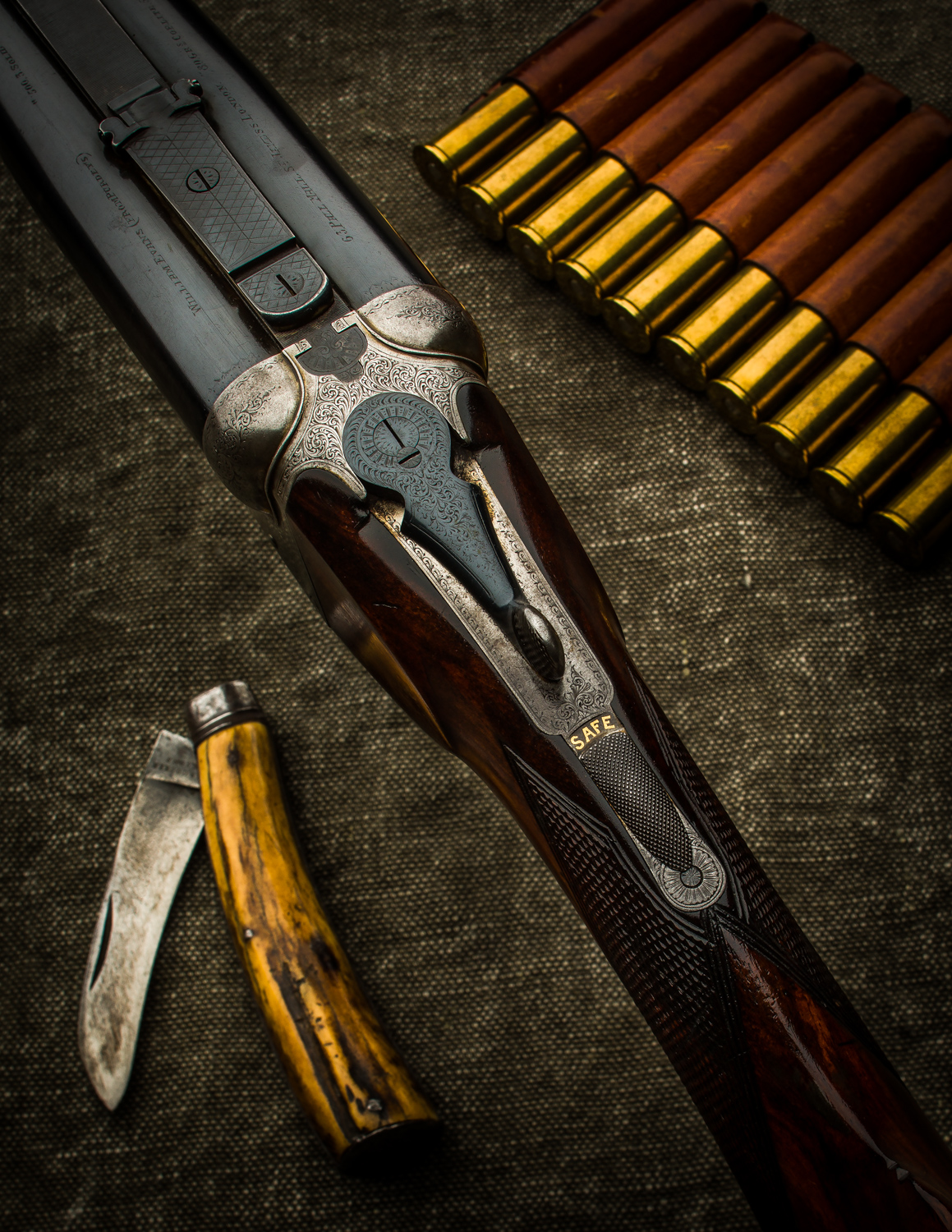 The rifle has seen a great deal of action and has been to Africa many times. It's a true workhorse, a classic, no frills big game rifle of the African bush. It's easy to see why the English boxlock ejector was the go to rifle for client and PH alike. It's also testament to the strength and durability of the Webley action, the rifle performs faultlessly, the action is tight as a drum, the club head barrel extension is as strong as they come, and the rifle points with ease. On first inspections, the bores look a little frosty, but the rifling is good and as they say, the proof is in the pudding; this test target shows just how accurate the rifle still is, after all these years and many a safari.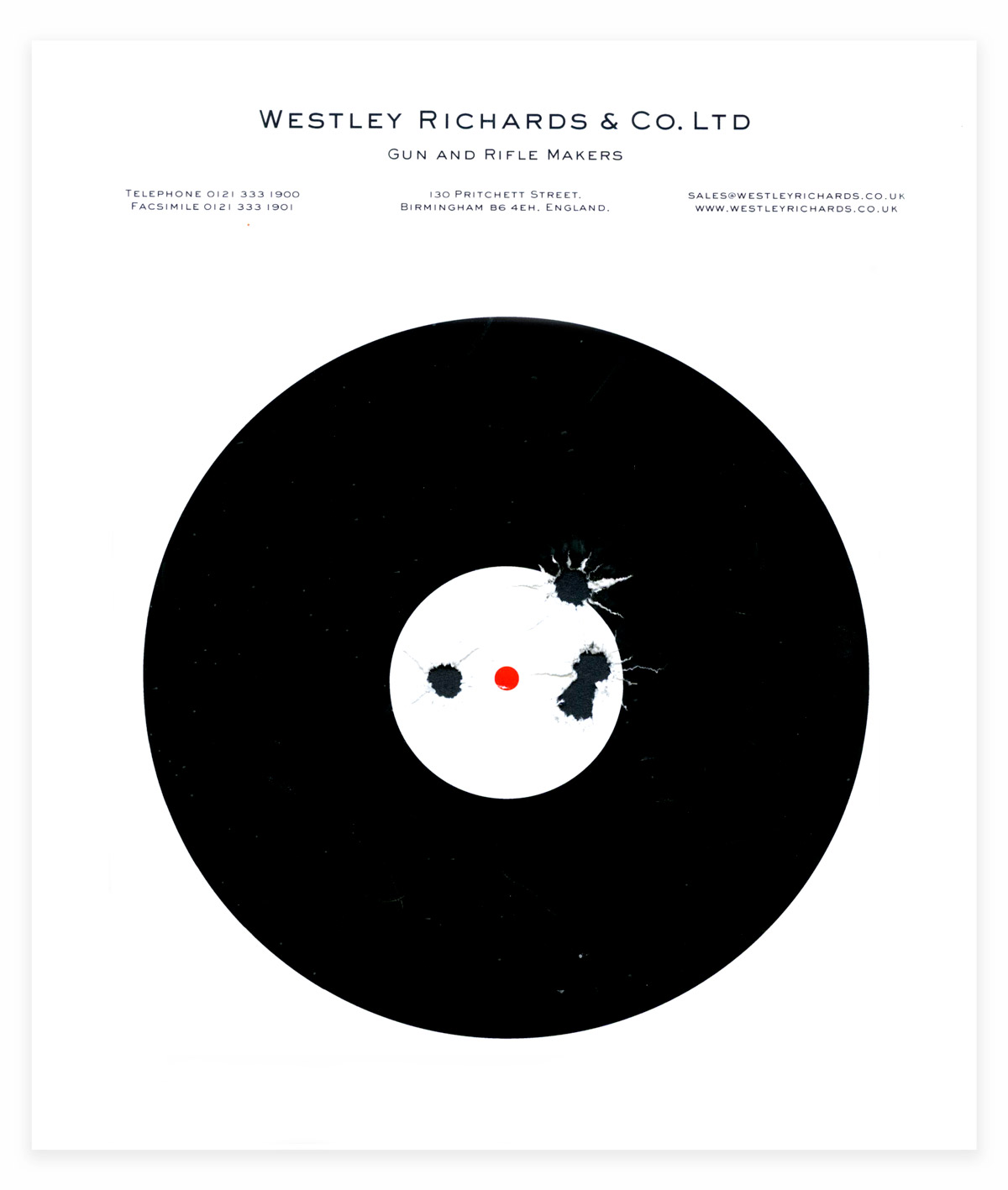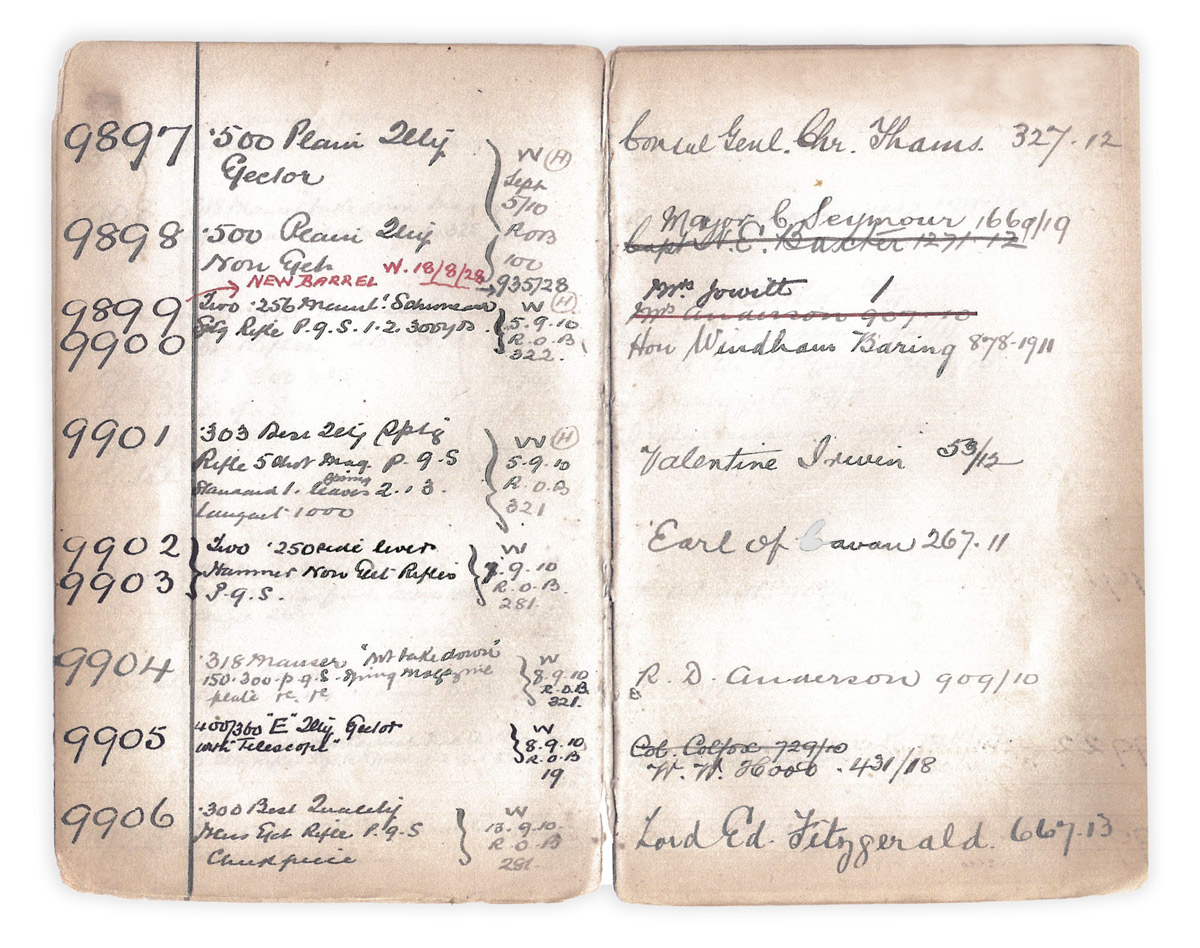 William Evans ledger from 1912 showing rifle No. 9897
It's hard not to admire an old rifle like this, although simple in design and engraving, it's just a very cool, classic double that has been there, done it, got the t-shirt and after 106 years, is ready to do it all over again.