This .318 that we recently acquired has been round all the gun makers, each one, in turn, taking his time to admire the shape, feel and form of a classic Westley rifle, hand crafted by their predecessors 104 years ago. They cannot but appreciate the skills they possessed, feel a sense of pride that this is 'one of our own' and then try and work out how they are going to acquire it for themselves! It's really quite special to have this rifle back in our possession and a rarity to say the least.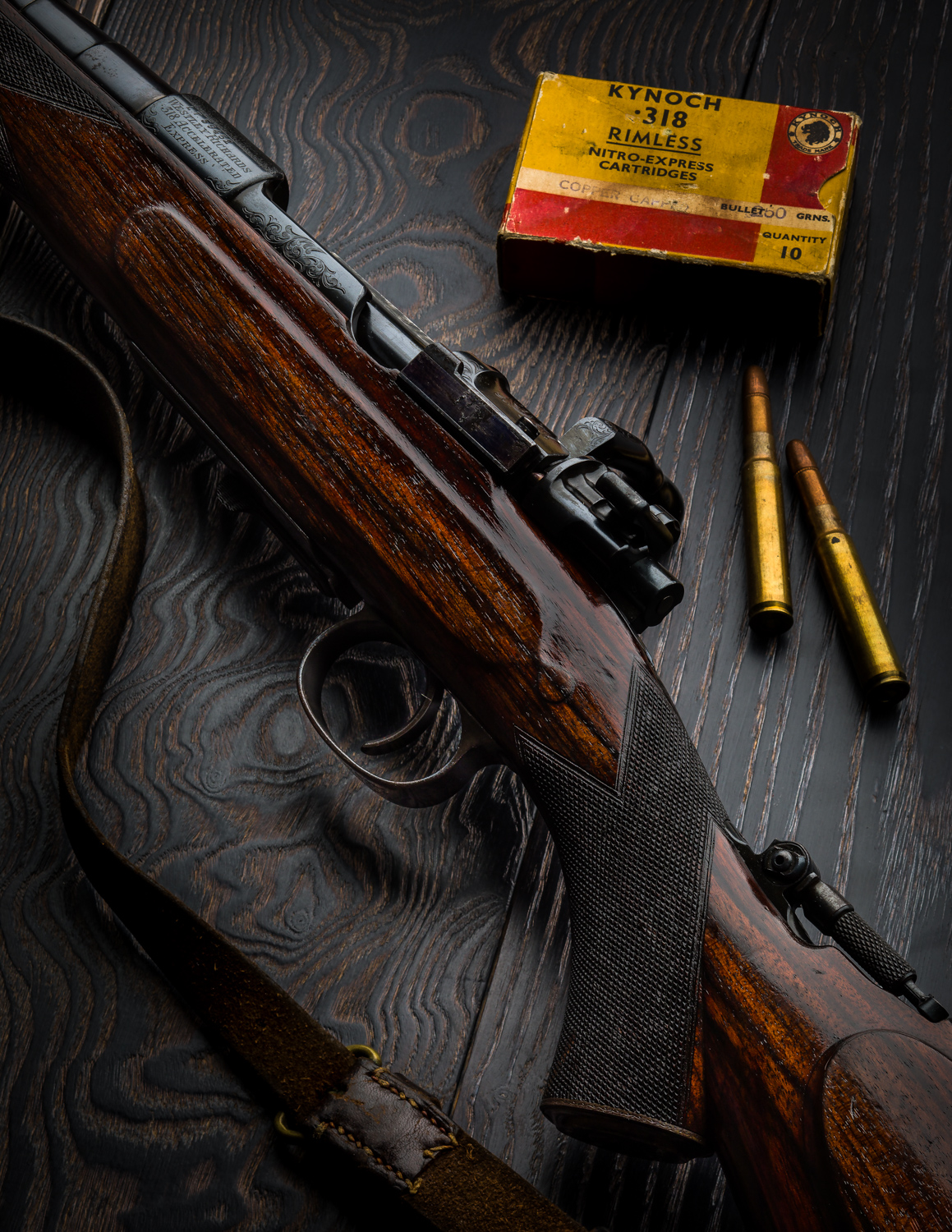 The .318 is a thing of legend and its credentials needs no questioning. Formidable for its size and a firm favourite for many a hunter, with its 250 grain bullet, it's conquered the largest of game and has been used around the world. Even after the release and rise in popularity of the .375 H&H Magnum it was still a hugely popular calibre and other gun makers built bolt action rifles in this calibre, proving the success and demand for this round.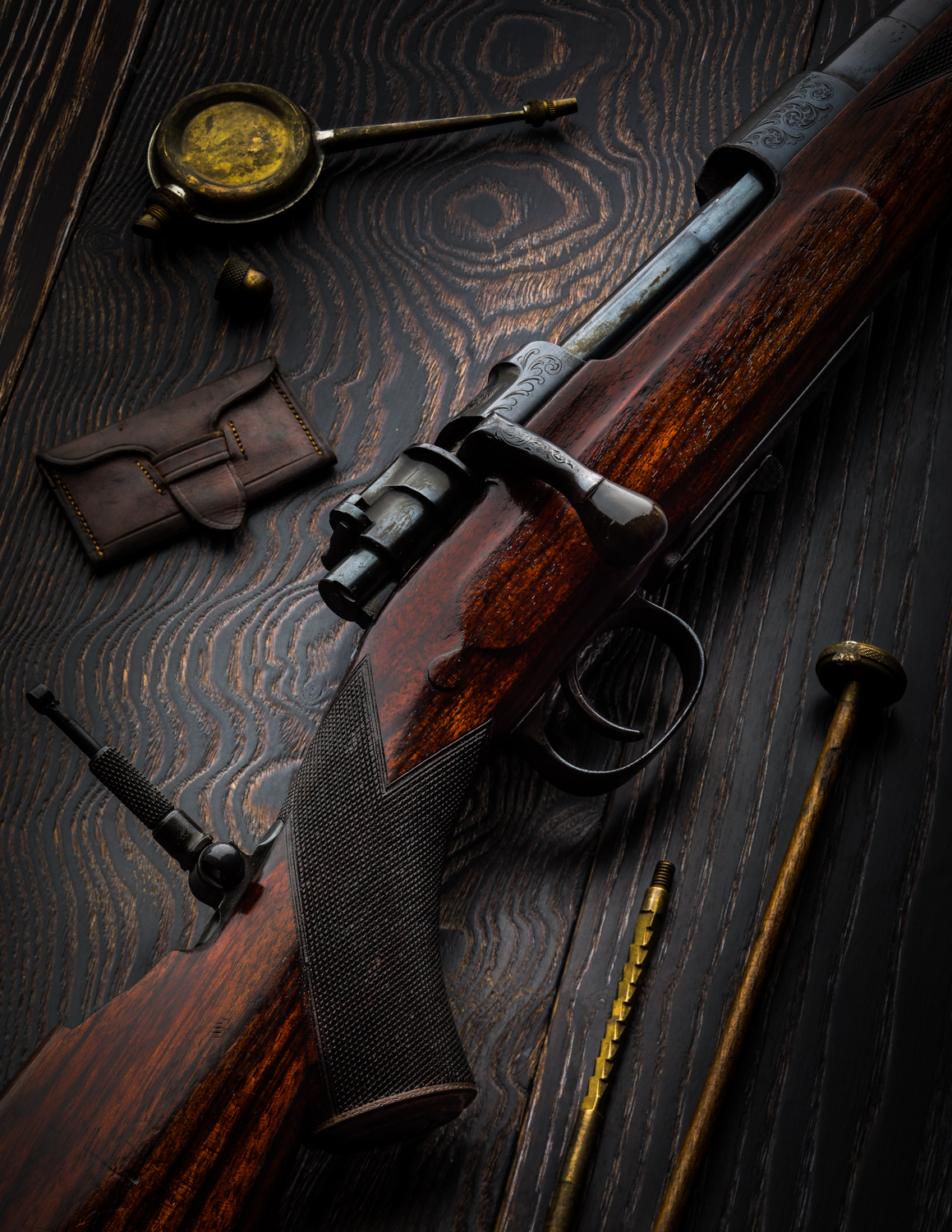 This rifle, which is a really super example in characterful condition was completed in 1913, features a 22" barrel with our combination foresight, raised express sight with one standing 100 yard and four folding leaves regulated to 500 yards. The action is engraved with bold scroll, chequered bolt grip, has a flag safety and a hinged magazine plate with release latch. The full pistol grip stock measures 14 1/2" to the centre of the steel plated butt and has a grip cap with trap, side panels with points, horn forend tip, cheek piece and a neat peep sight fitted into the nose of the comb. The rifle weighs 7lbs 14oz, has been tested on our range and shoots a 1.5" group at 50 yards. It will be on our used gun site soon!