The Highest Possible has been a very elusive item, perhaps because so few were ever made which then had to survive the next 100 years. I have no exact records of the production figures but the Collectors Guide to Air Pistols by Dennis Hiller suggests that the highest serial number known is 1052 suggesting only 1000 odd were ever made.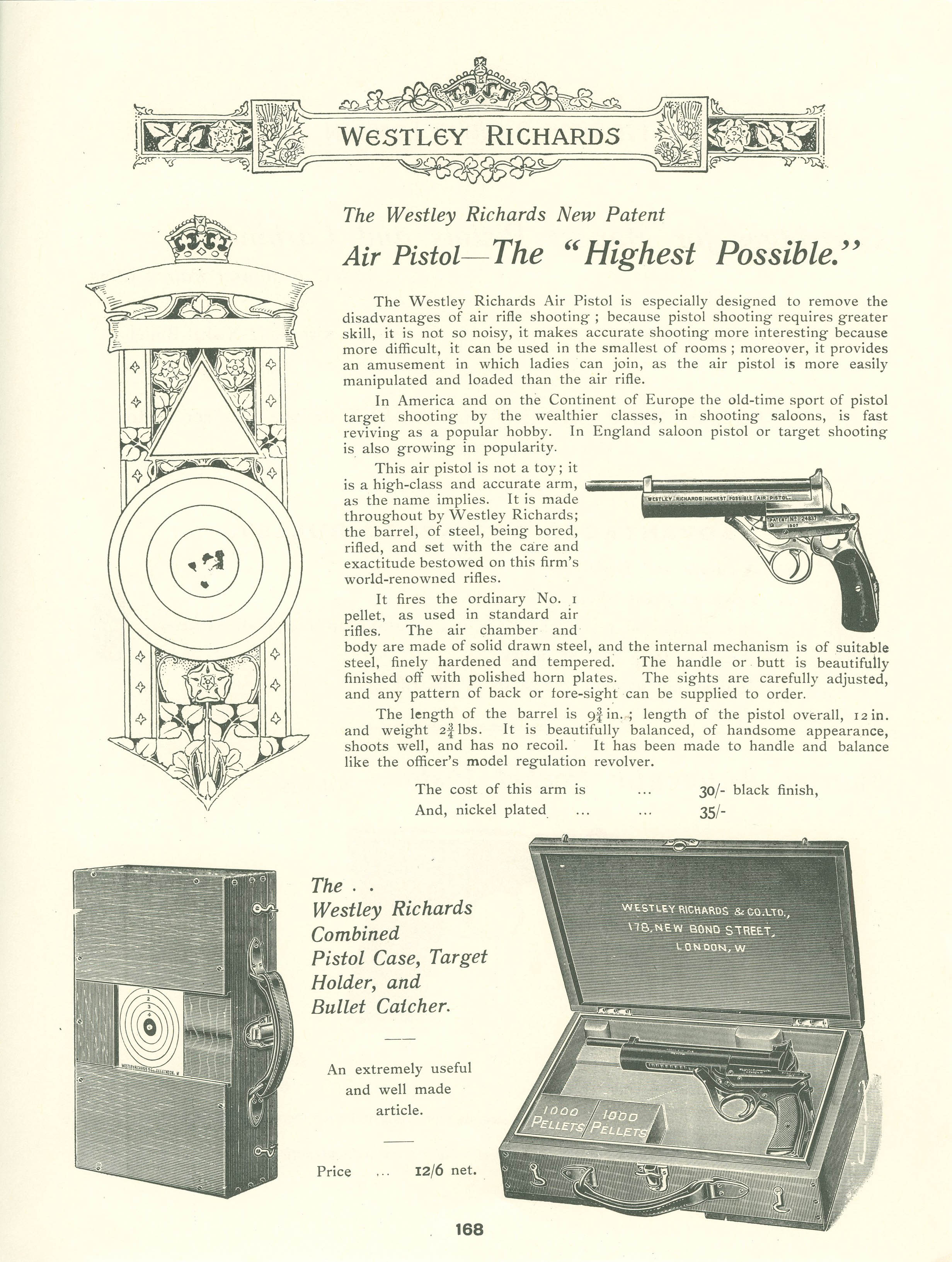 Engraved on the L.H.S of the air chamber "WESTLEY RICHARDS HIGHEST POSSIBLE - AIR PISTOL". On the frame near the sear is stamped the serial number, 369, which also appears on various other parts. On the left side of the frame is engraved "WESTLEY RICHARDS & CO. - LONDON W" and near the action latch appears "PATENT 24837 1907". The pistol has black chequered vulcanite grips and a 9 3/4 inch rifled barrel. Rear sight appears to be adjustable for elevation only. Length from tip of barrel to base of butt is 12 1/4 inches. The above design was patented by E. Anson, a relative of W. Anson of the well known partnership Anson & Deeley.  The "Highest Possible" was also available nickel plated. Highest serial number seen is 1052. Inside of grips are usually scratched with the serial number of part of it and the rifling appears to be anticlockwise. ( From Air Pistols by Dennis Hiller)
The above sequence of photographs shows the cocking of the air pistol.