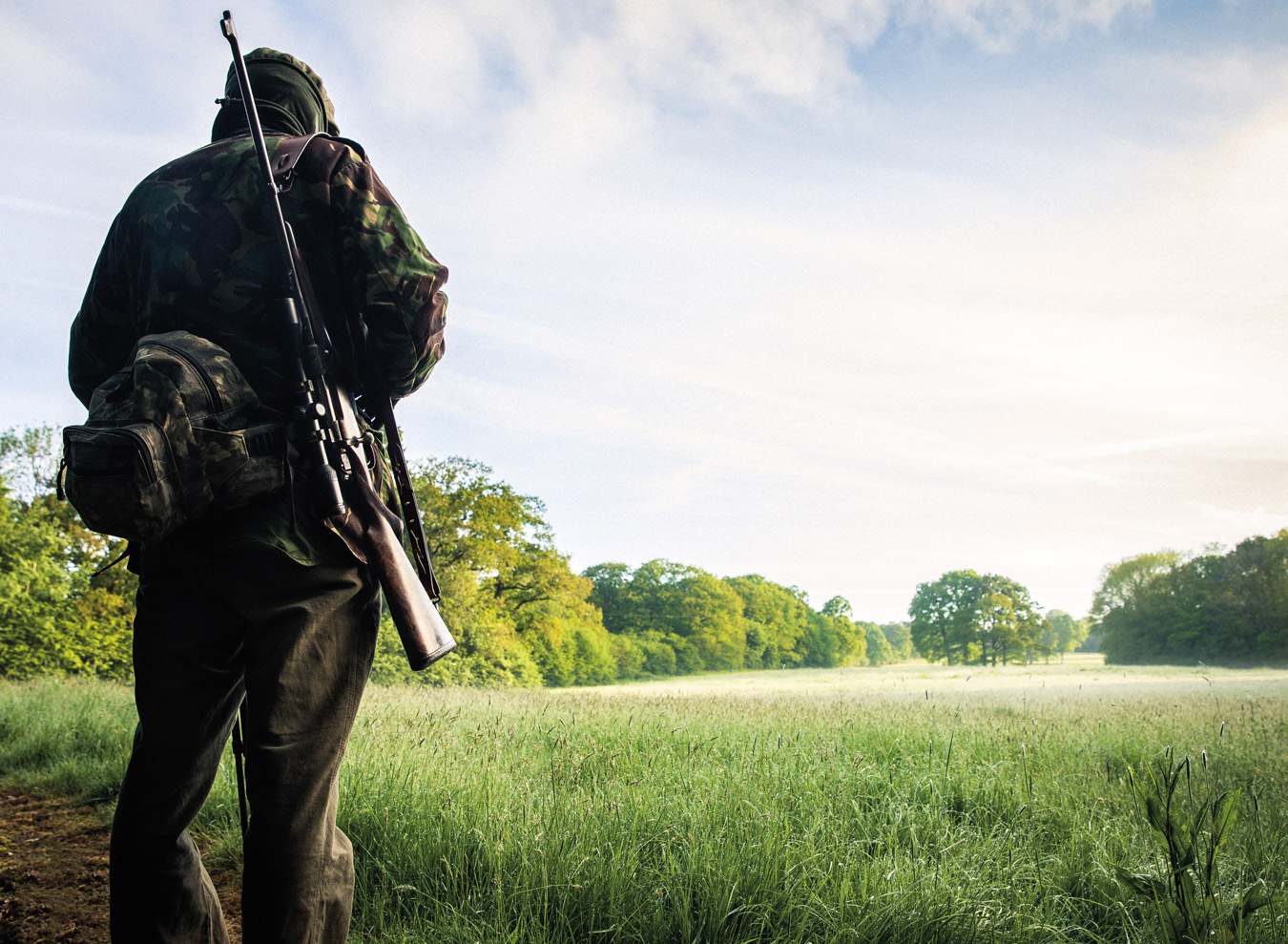 Roe buck stalking outside of the rut is about early mornings and late evenings. During April and May the British countryside bursts into life with deer movement all around. Mature bucks establish territories in readiness for the rut late summer. Younger bucks pushed out by these mature bucks often make up the early season quota.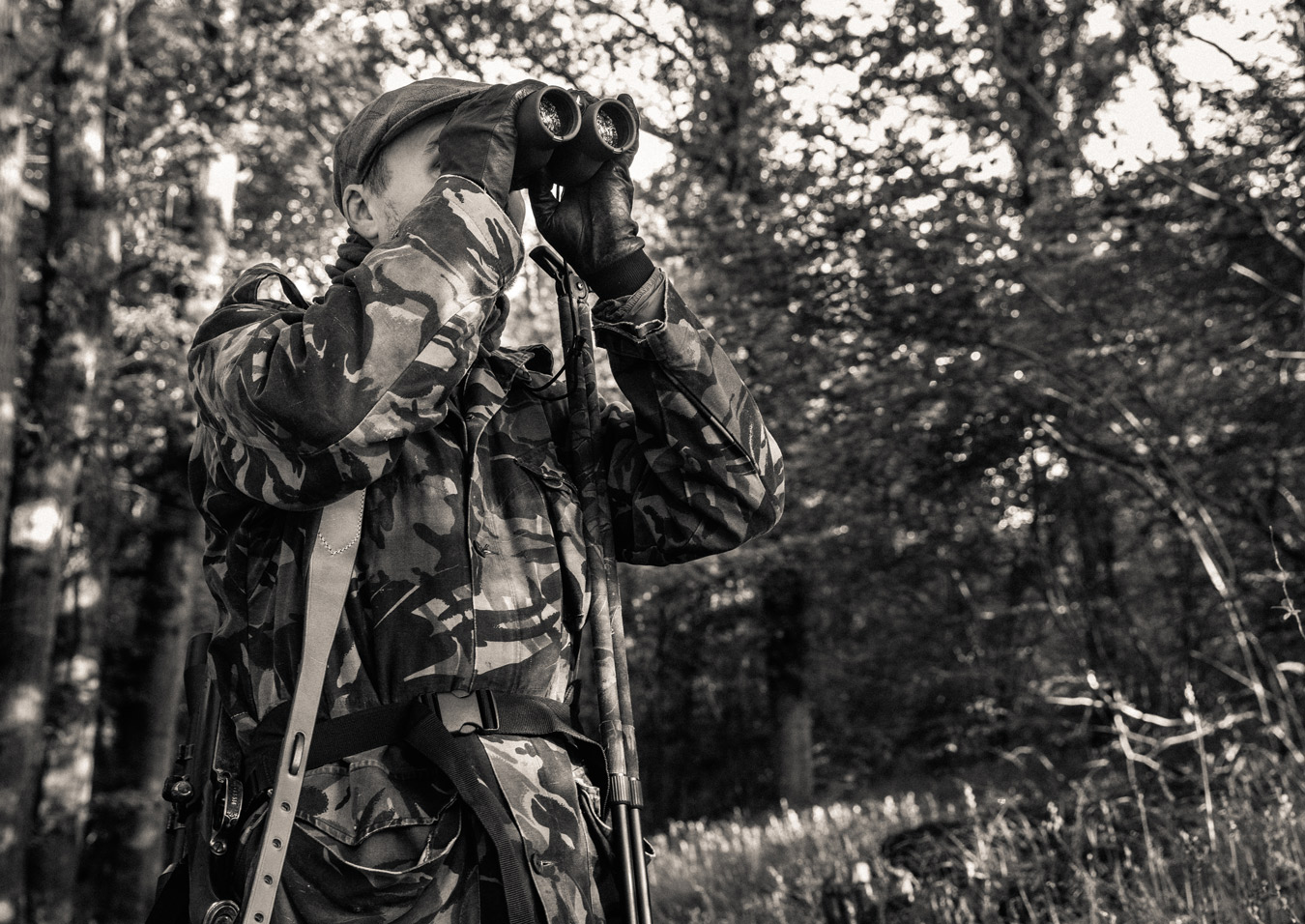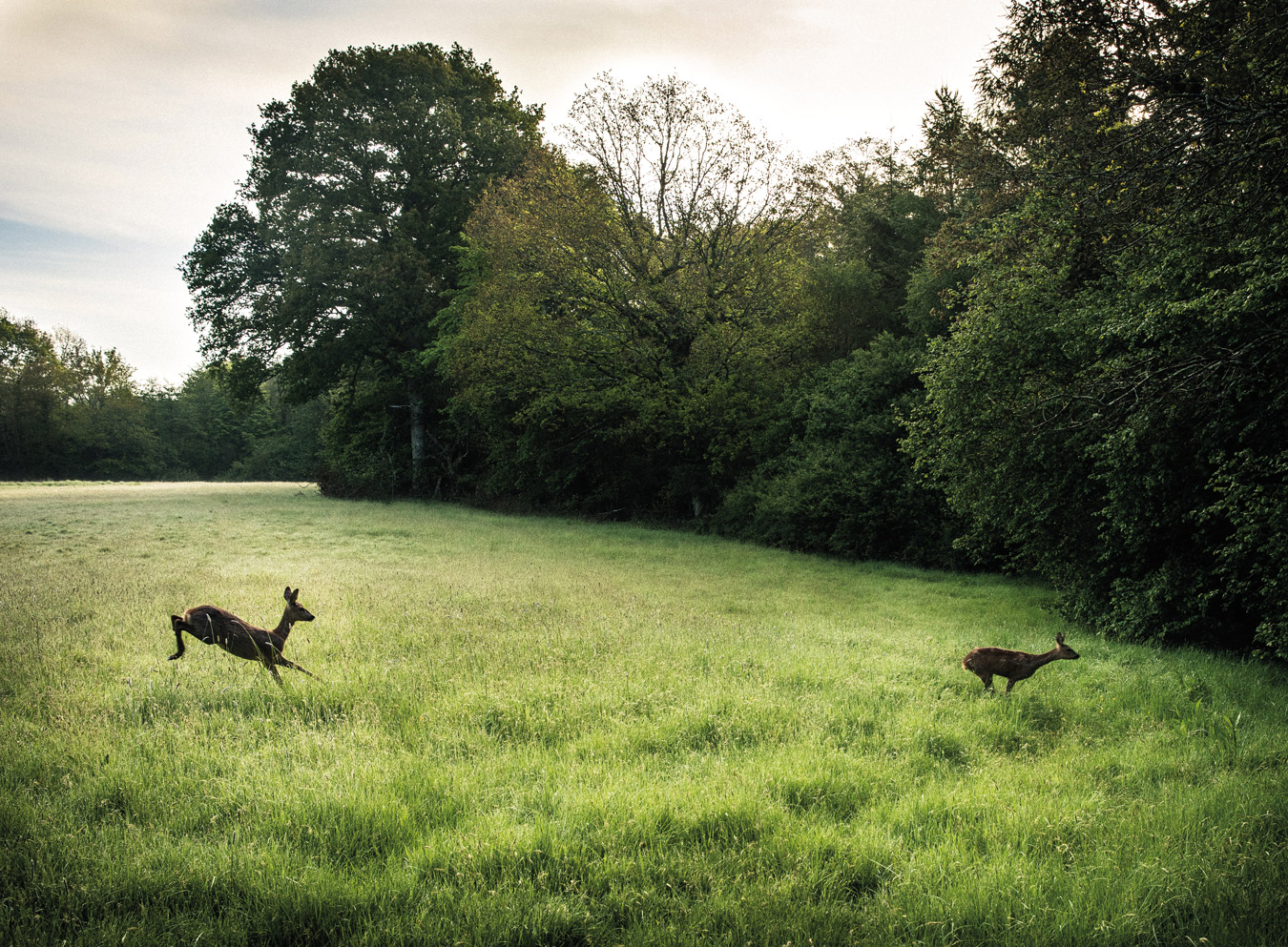 Roe doe and kid running through a typical pasture early morning. The vivid hues of spring are evident at this time of year creating lots of fresh browse for Roe deer.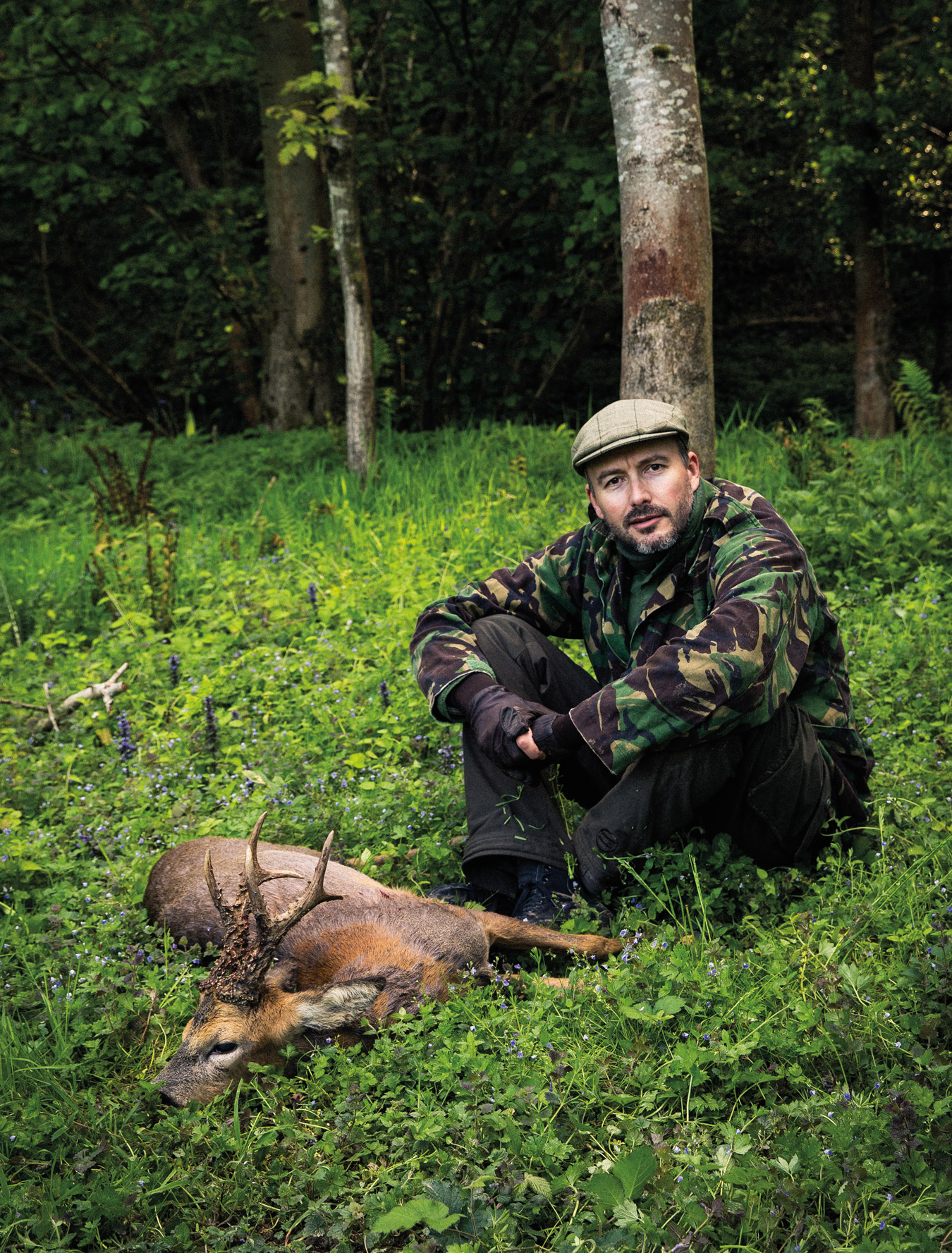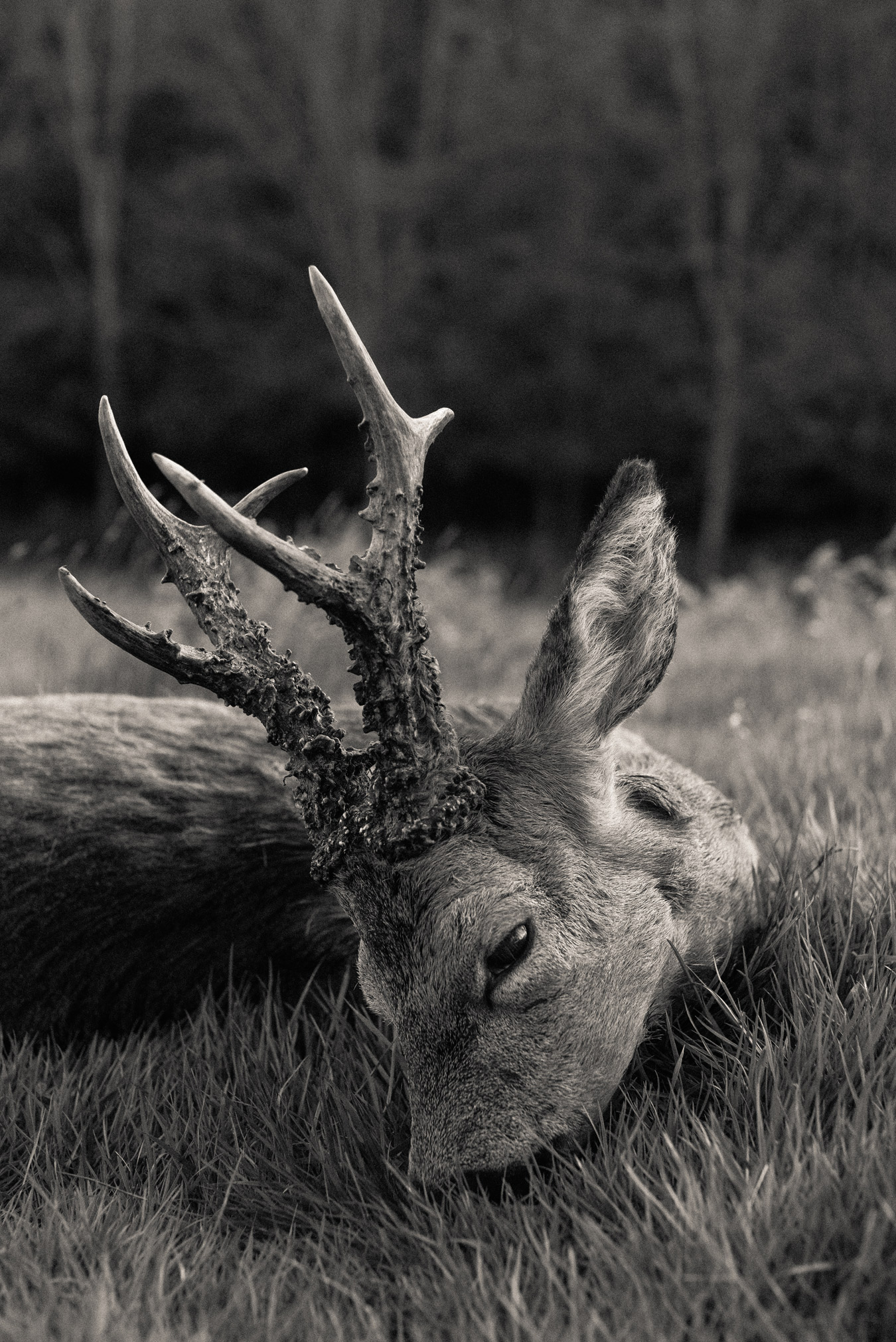 An impressive Roe buck taken during an early morning stalk in May. His territory occupied a small copice bordering a busy road. At this time of year mature bucks should be clean of velvet, with the antlers taking on a varied shade of brown subject to the organic matter which the buck has frayed his antlers against. The coat of a buck at this time of year may also appear quite scruffy as he transforms from his winter to summer coat.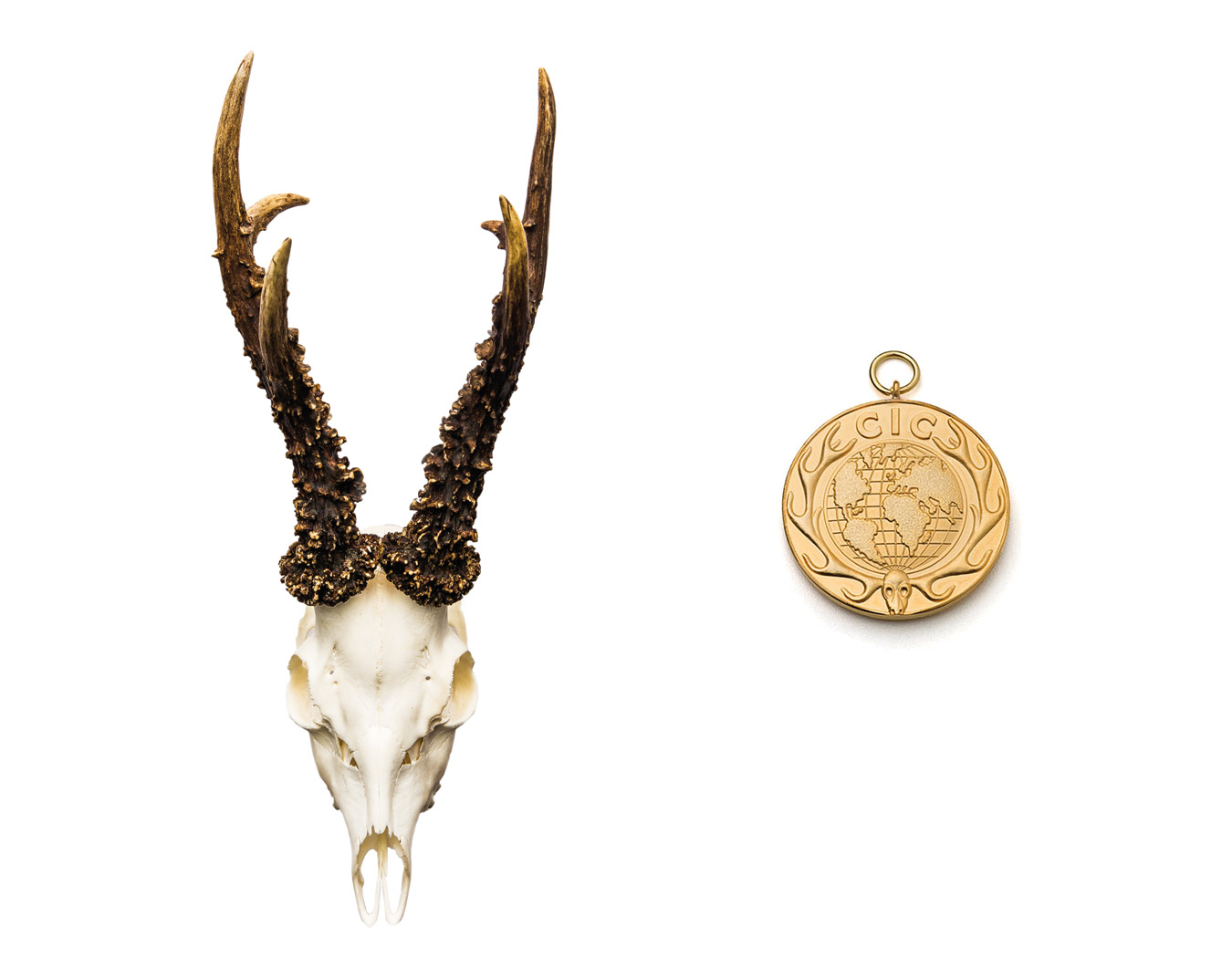 Official trophy measuring by a British representative of the CIC (Conseil International de la Chasse ) scored the trophy at 138.10 points, a fine gold medal. Points are awarded and deductions made based on length, weight, volume, inside span, pearling, colour,  coronets, tine ends and symmetry.