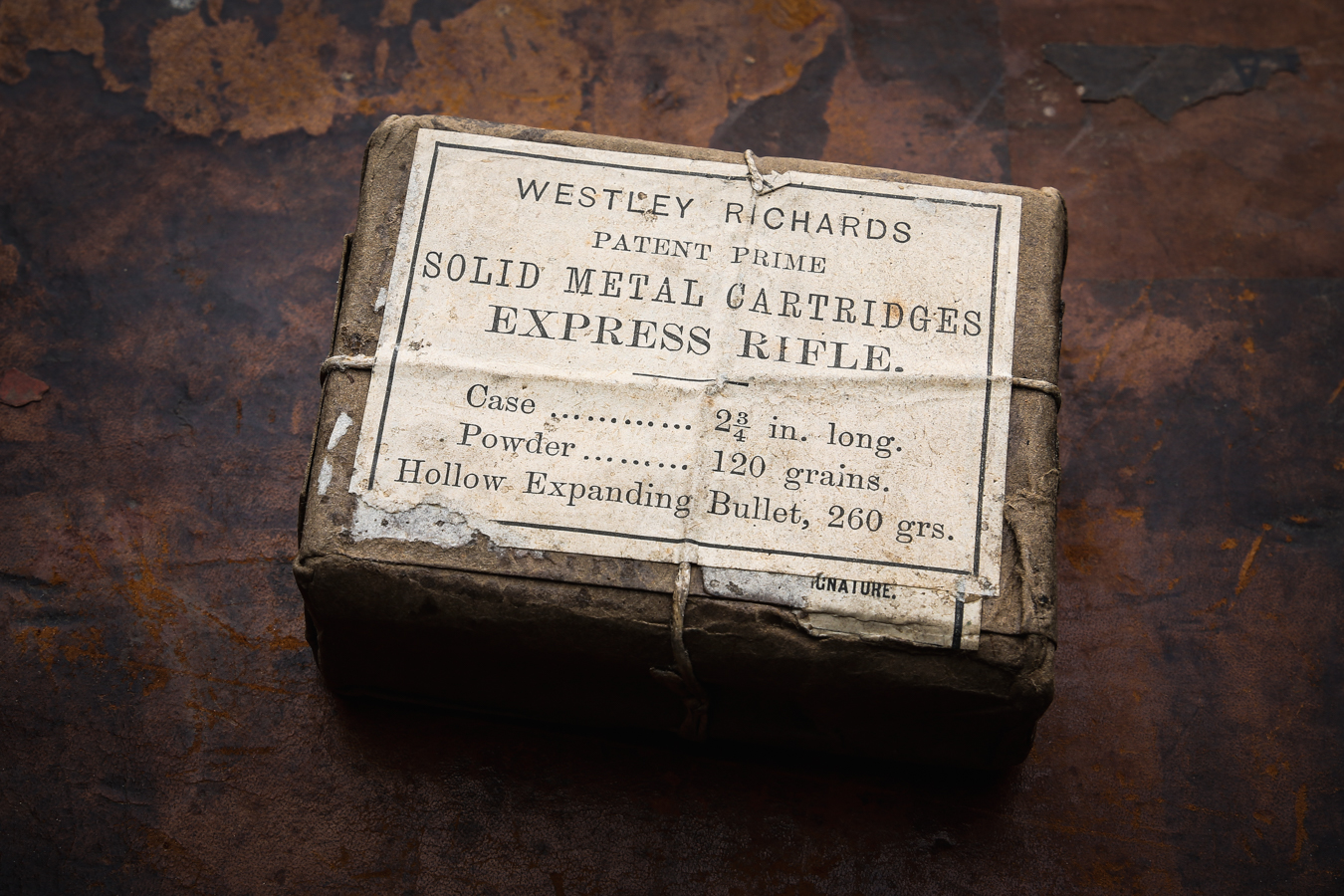 An original, unopened package of Westley Richards .500/.450 No. 1 Black Powder Express. Originally developed by Westley Richard in the 1870's for deer stalking. The cartridge shot a 260gr paper patched, soft lead bullet just under 2200 fps and generated 1,900 ft. lbs. of muzzle energy.
This box is made with Patent Prime Solid Metal Cartridges, some of the first of their kind.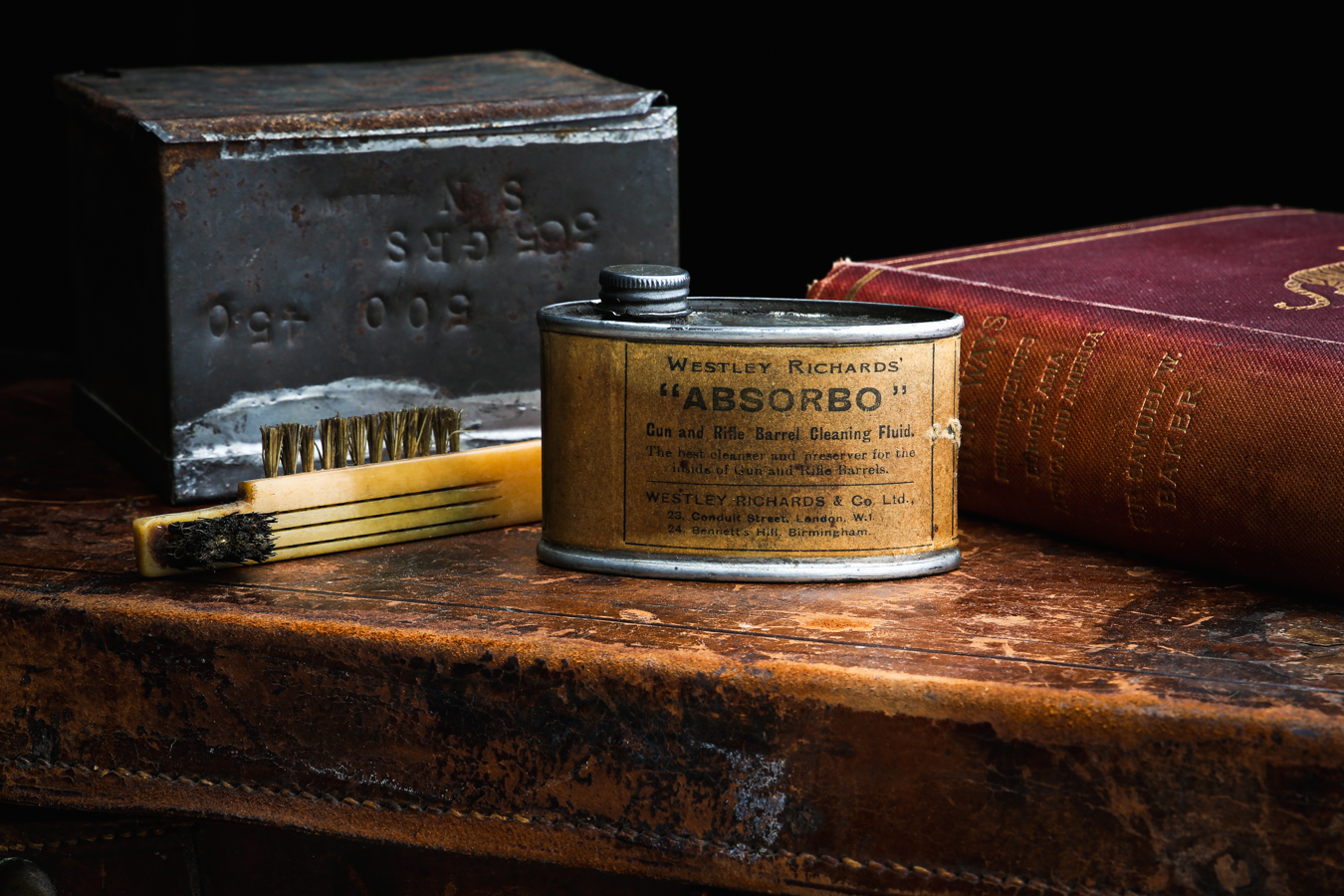 A partially used can of "Absorbo" Gun and Rifle Barrel Cleaning Fluid from the 1920's.
The label reads: Westley Richards "Absorbo" Gun and Rifle Barrel Cleaning Fluid. The best cleanser and preservative for the inside of Gun and Rifle Barrels and carries both the 23 Conduit St and 24 Bennet's Hill addresses.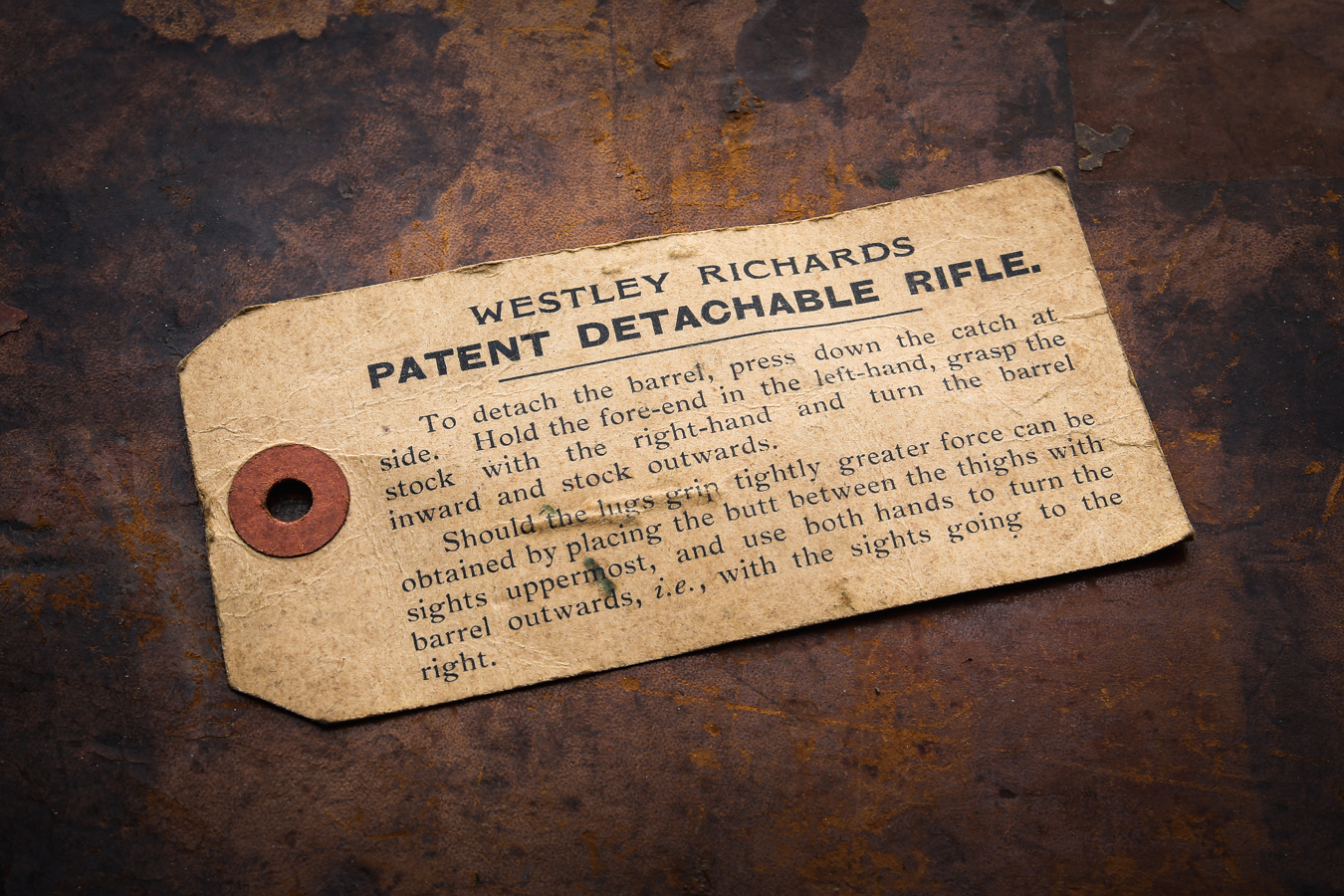 An original hang tag from before World War I, giving instruction on the proper technique for disassembling the Westley Richards Patent Detachable Barrel bolt action rifles. Patent number 9711 of 1894 was the firm's first patent for a barrel that detached with what colloquially known as the "bayonet" system.