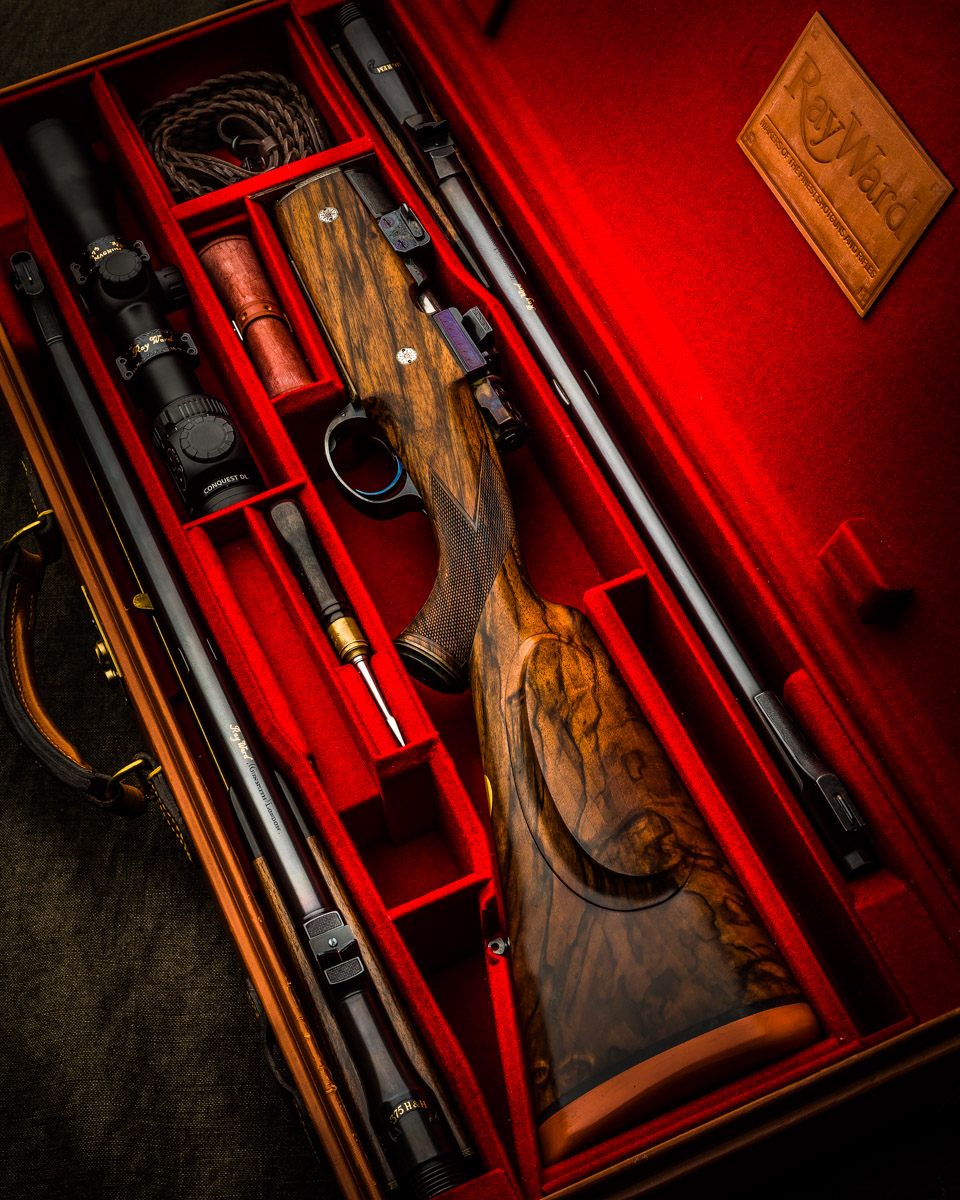 Ray Ward Gunmakers, based in Knightsbridge London, have been a high end gun retailer for a number of years and in more recent times have become a gunmaker in their own right. One such rifle to have been built by the London makers is this superbly versatile take down bolt action rifle, two barrel set in .375 H&H Magnum and .416 Remington Magnum. Completed around 2001, the rifle is built on a standard length Obendorf action with two interchangeable, screw threaded barrels using the Jeffery style screw in peg to secure them in place. The .416 barrel measures 23 3/8" with a ramp foresight and single standing express sight. While the .375 barrel is 22" with the same open sight configuration with the addition of a flip over foresight hood. The Zeiss Conquest DL 1.2-5x36 scope is mounted on H&H QD mounts and the rifle weighs 10lbs 1.7oz in .375 and 10lbs 7oz in .416.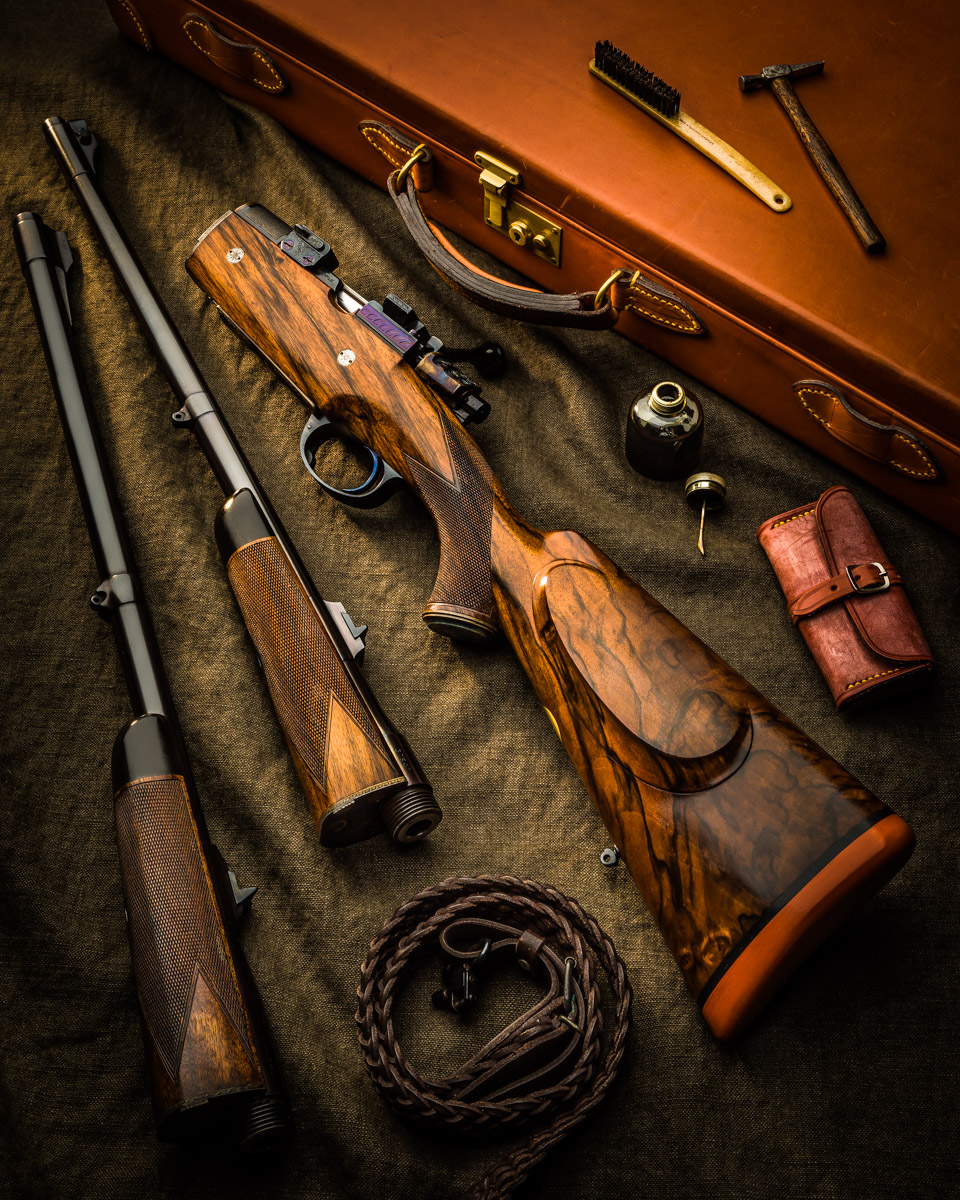 The pistol grip stock is beautifully figured and measures 14 1/8" to the centre of the Silver's recoil pad with a cheekpiece, grip cap, gold oval, sling stud, two recoil bars and horn forend tip. Expertly engraved by David Tallett with a bold scroll coverage, the case colour floor plate is engraved in gold with the calibres and FOR BIG GAME. The scope rings are also gold inlaid with the calibres and makers name.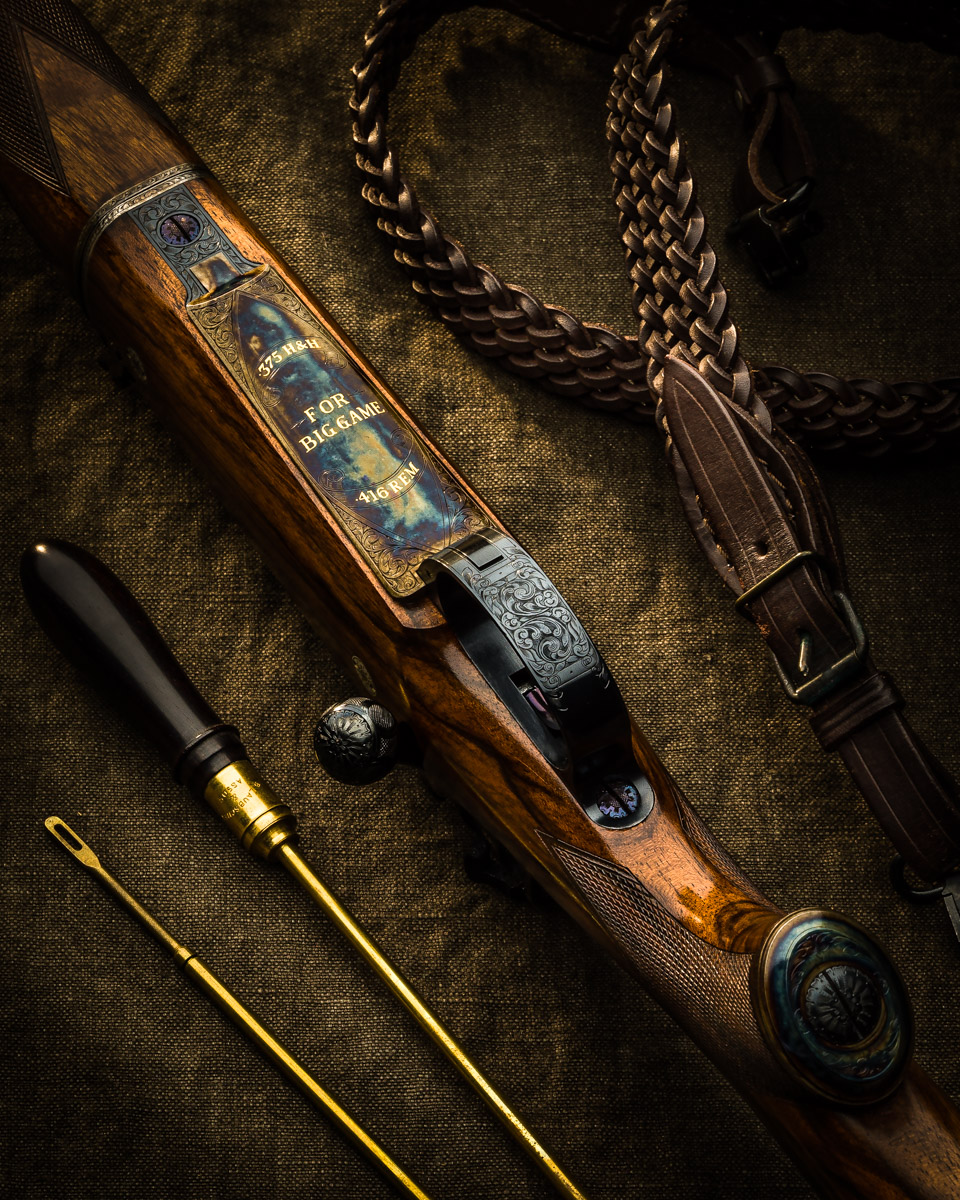 The rifle is finished to a very high standard, is well balanced and points with ease. The action is smooth, the barrels are tight on the action and the bores are both in mint condition. It is neatly presented in its leather case with a sling, turnscrew, cleaning rods and accessories.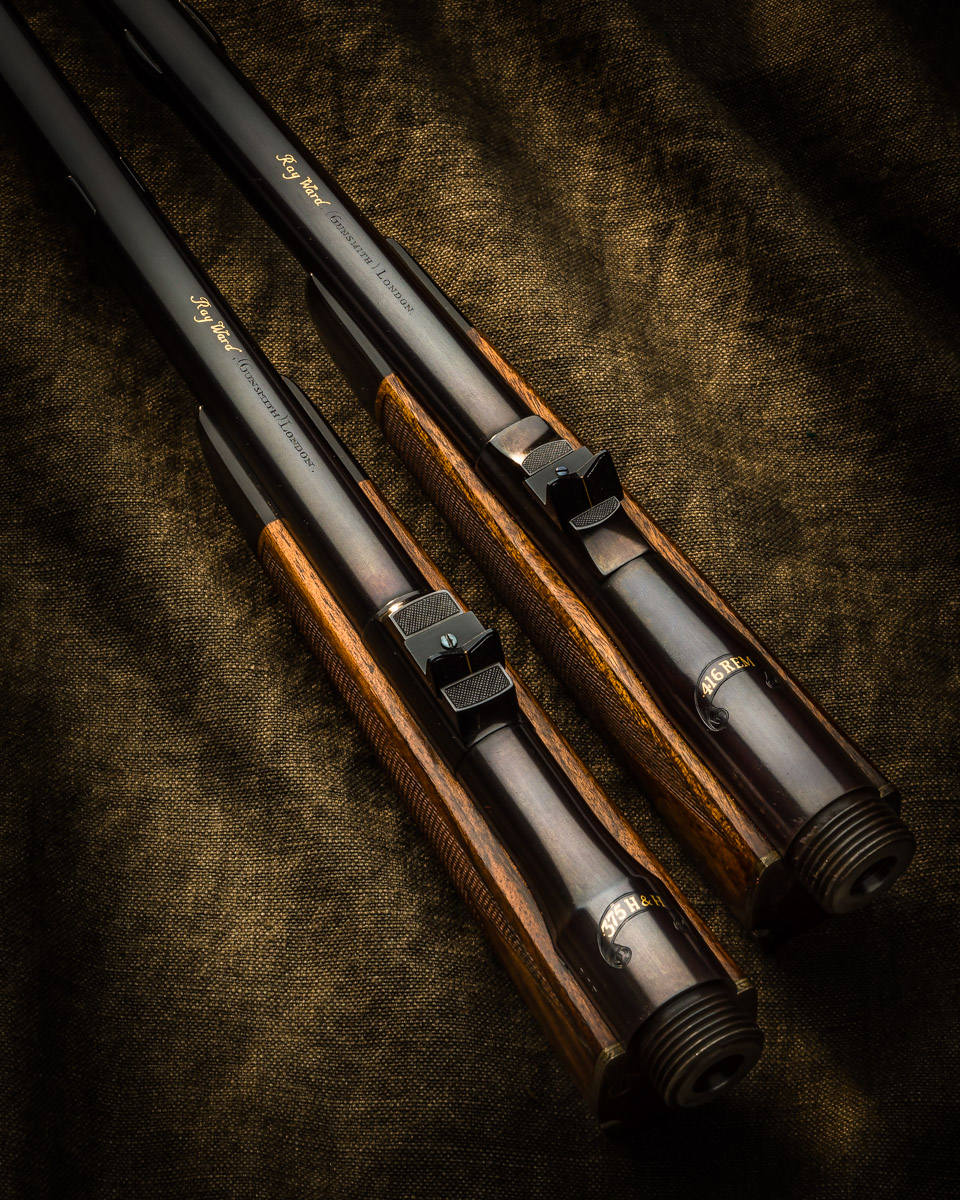 The .375 has proven its worth time and time again and shouldn't need me argue its case. The .416 Remington since its introduction in 1988 has gained the affection of hunters world wide, non more so than legendary PH, Robin Hurt. Firing a 400 grain bullet with a muzzle velocity of 2400 fps, it is capable of taking Africa's largest game and compliments the .375 perfectly. It's an attractive and beautifully made African all-rounder that you'd be hard pressed to find a hunt it didn't suit.