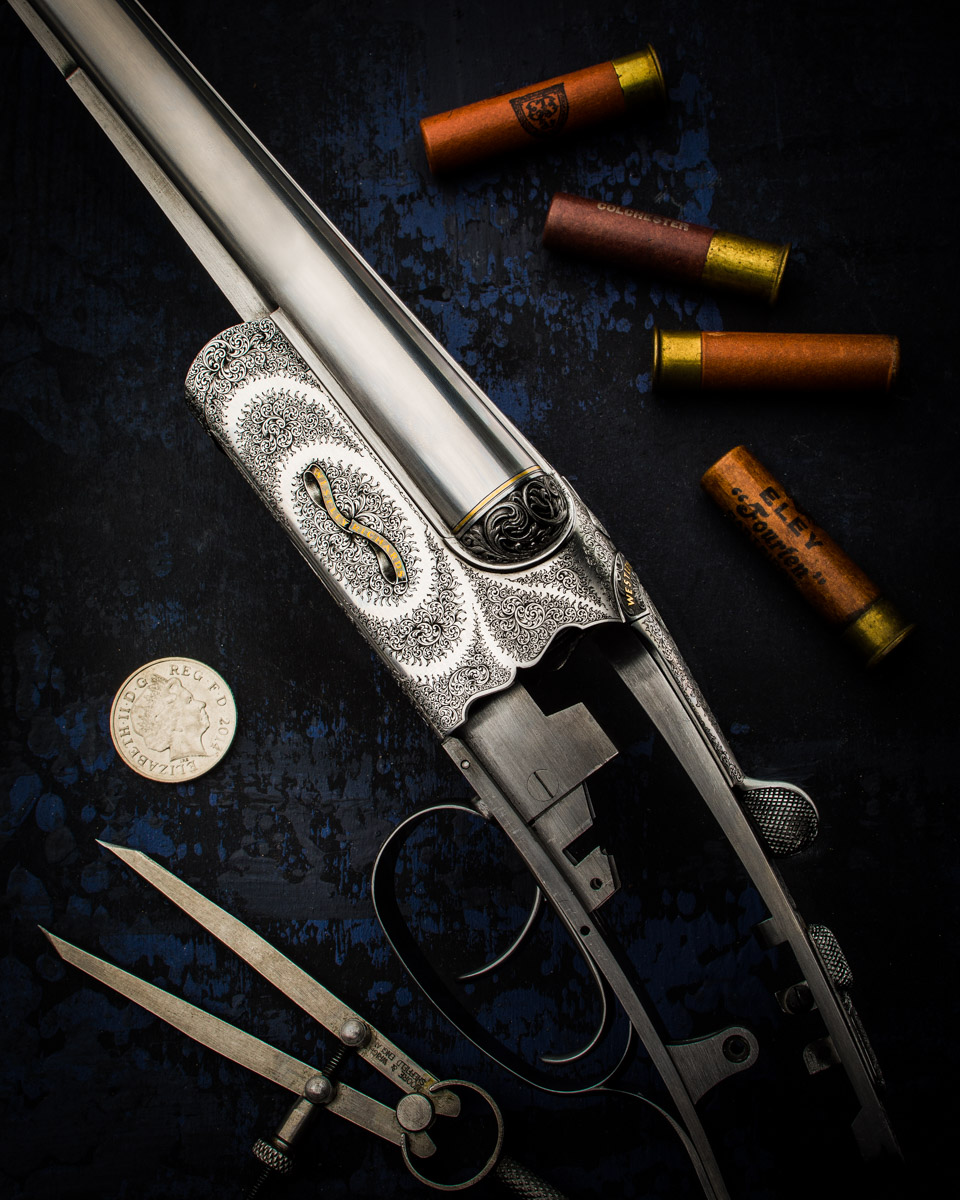 As with scaling anything, so the scroll engraving itself must be scaled to fit the finer proportions of the .410 action body and parts. This finer scroll concept was started many years ago at Westley Richards by Rashid El Hadi who many of you will know was one of the most talented engravers of his generation. Whilst Rash may be remembered for his exceptional creative designs and execution of such masterpieces as the 'Hummingbird Gun', it was some of his finer work that really showed the skill of the man.
Thankfully these skills were passed on to Vince who has carefully and very skillfully carried this concept forward with the gun you see before you.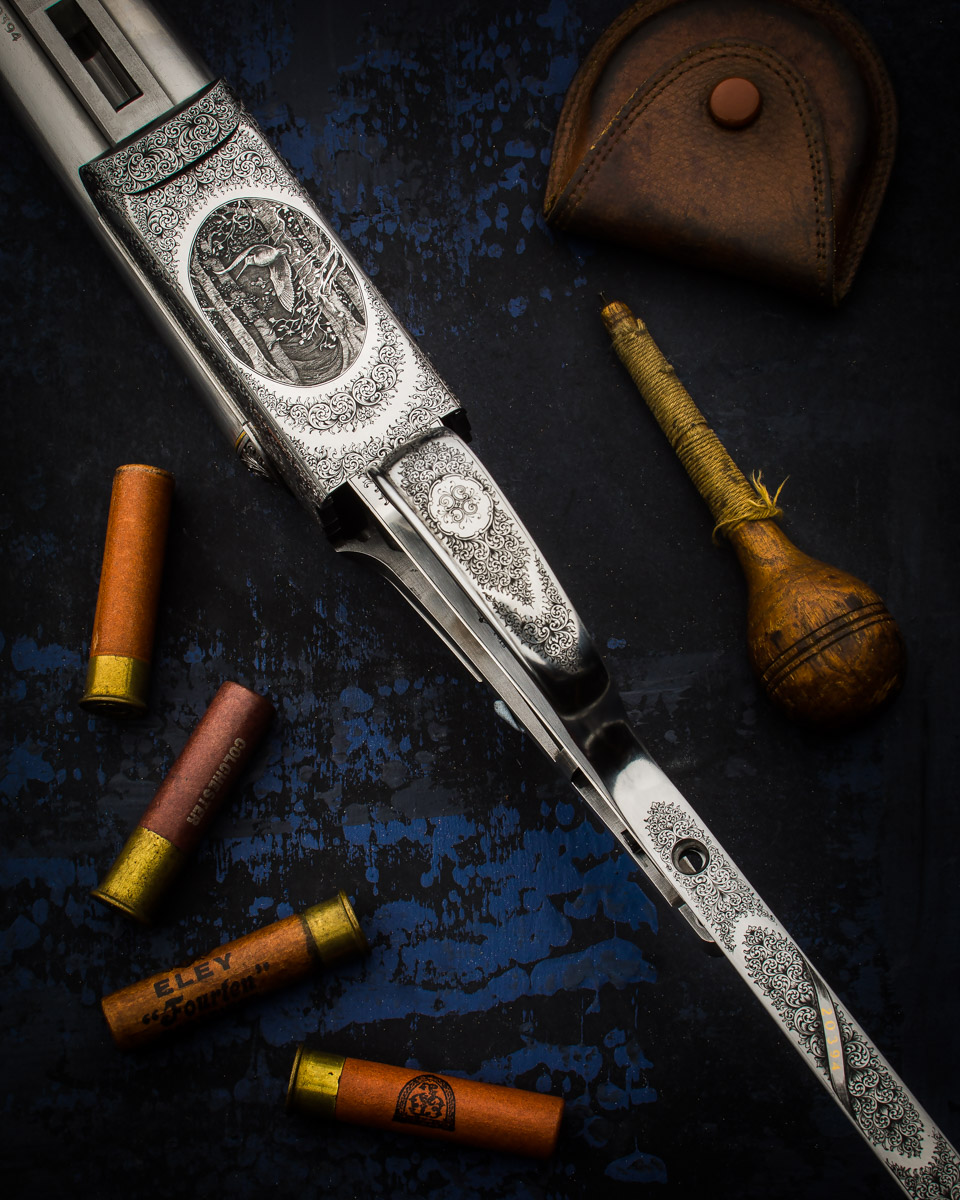 In this particular instance the client had seen an earlier example of this fine work and requested a revised version with carved fences, a staggered name banner and an elegant Woodcock in flight game scene. We hope you will agree that Vince has captured everything the client wished for magnificently.
The gun will now go for full case colour hardening of all parts which should add another dimension to the overall look of the gun. Subject to how the case colours complement the gun, will determine the final finish. We will post pictures once back from hardening and perhaps put the question to you.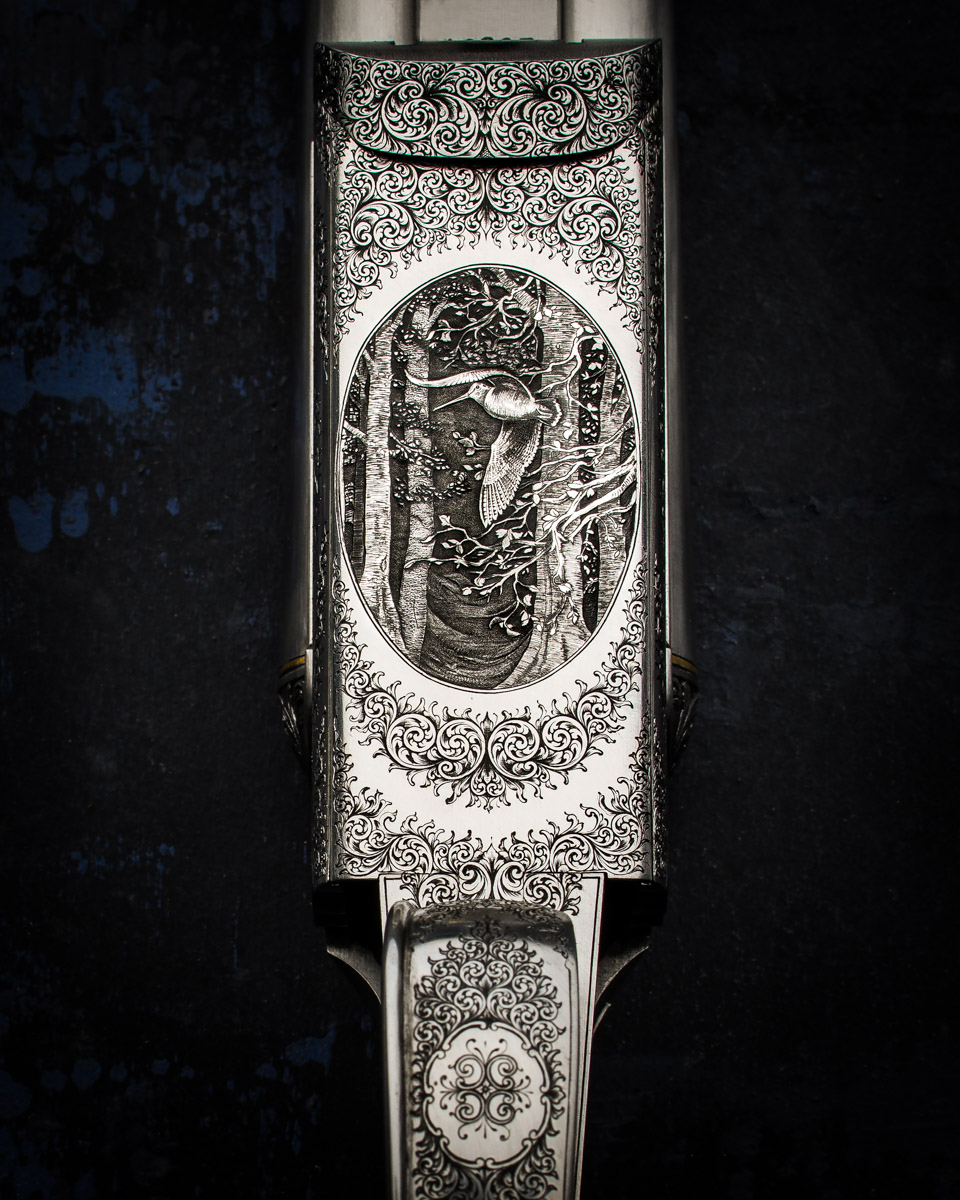 Absolutely stunning Woodcock game scene!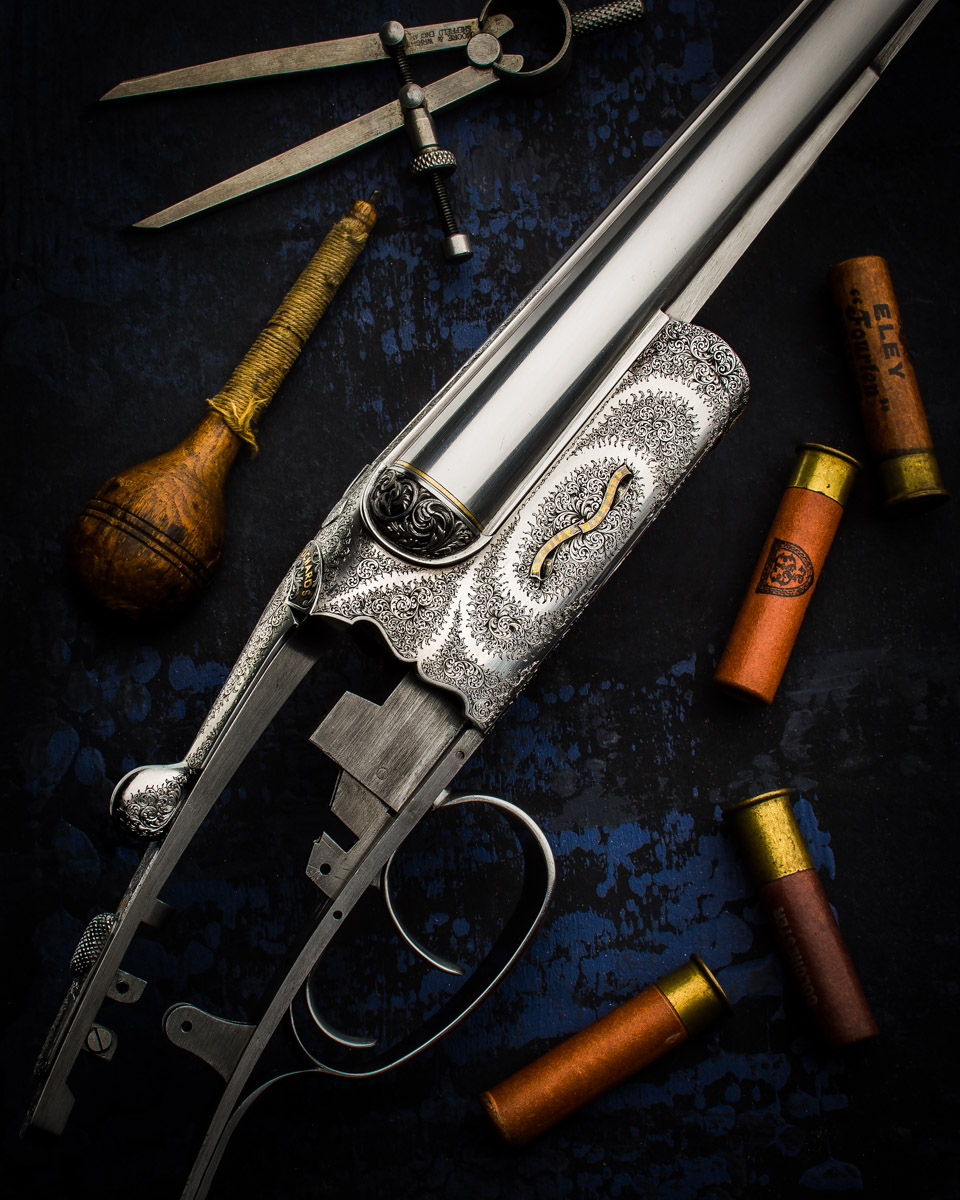 Staggered banner proudly bearing the Westley Richards name.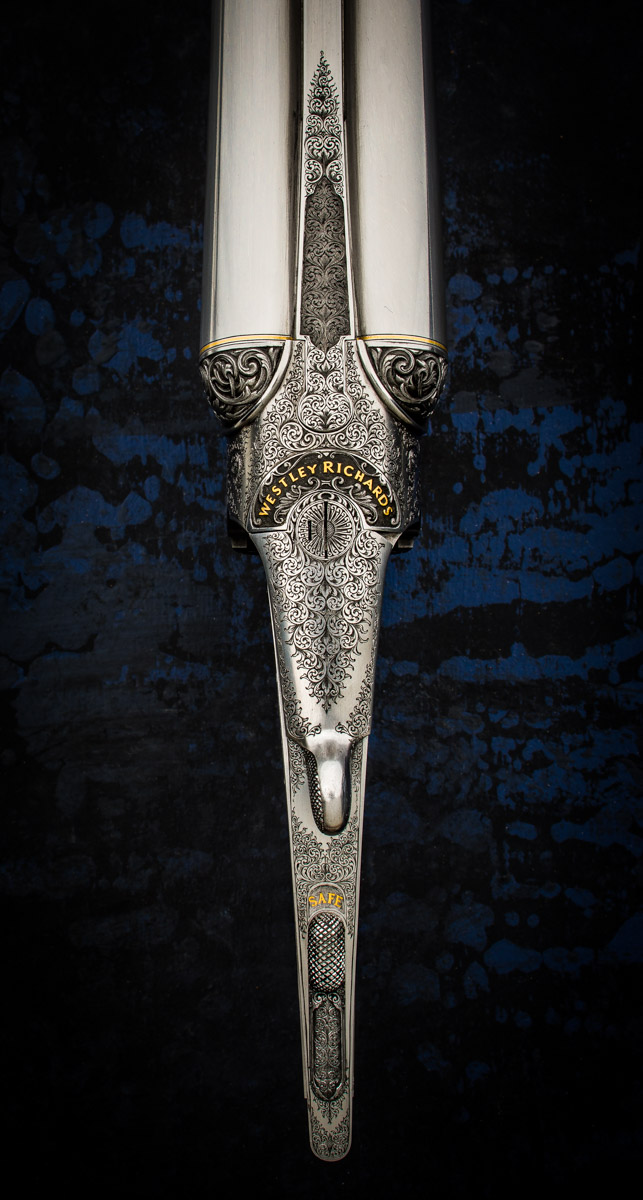 Super fine detail on a small frame gun cannot be beaten.